Summary
In From a Certain Point of View: Return of the Jedi, Alex Jennings' story "From a Certain Point of View" shows that Leia Organa was just as important to Obi-Wan Kenobi as Luke Skywalker.
From a Certain Point of View shows how both Skywalker twins help Obi-Wan Kenobi realize that they are the best of their parents.
From a Certain Point of View" exemplifies the collection's aim to incorporate the new canon with the films fans already love.
The following article contains spoilers for From a Certain Point of View: Return of the Jedi, "From a Certain Point of View," on sale now.
The Obi-Wan Kenobi series surprised fans by having Leia Organa play a prominent role. Her bond with Obi-Wan Kenobi forms the core of the series as she breaks through the walls he has built and leads him to actually connect with the outside world for the first time since Obi-Wan exiled himself to Tatooine. Through saving Leia and confronting Darth Vader, Obi-Wan also begins the process of healing from Order 66 and Anakin Skywalker's fall.
In From a Certain Point of View: Return of the Jedi, Alex Jennings' "From a Certain Point of View" focuses on Obi-Wan Kenobi's conversation with Luke Skywalker after Yoda's death on Dagobah. However, Leia's influence on Obi-Wan is clear throughout the story, as is his affection for her even after all these years. Jennings prioritizes both Leia and Luke within the story, and in the process, "From a Certain Point of View" exemplifies the collection's mission to blend Star Wars' old canon and new to revitalize the original trilogy movies and beyond.
RELATED: Ahsoka's Latest Cameo Honors the Original Trilogy in a Surprising Way
Both Leia Organa and Luke Skywalker Were Important to Obi-Wan Kenobi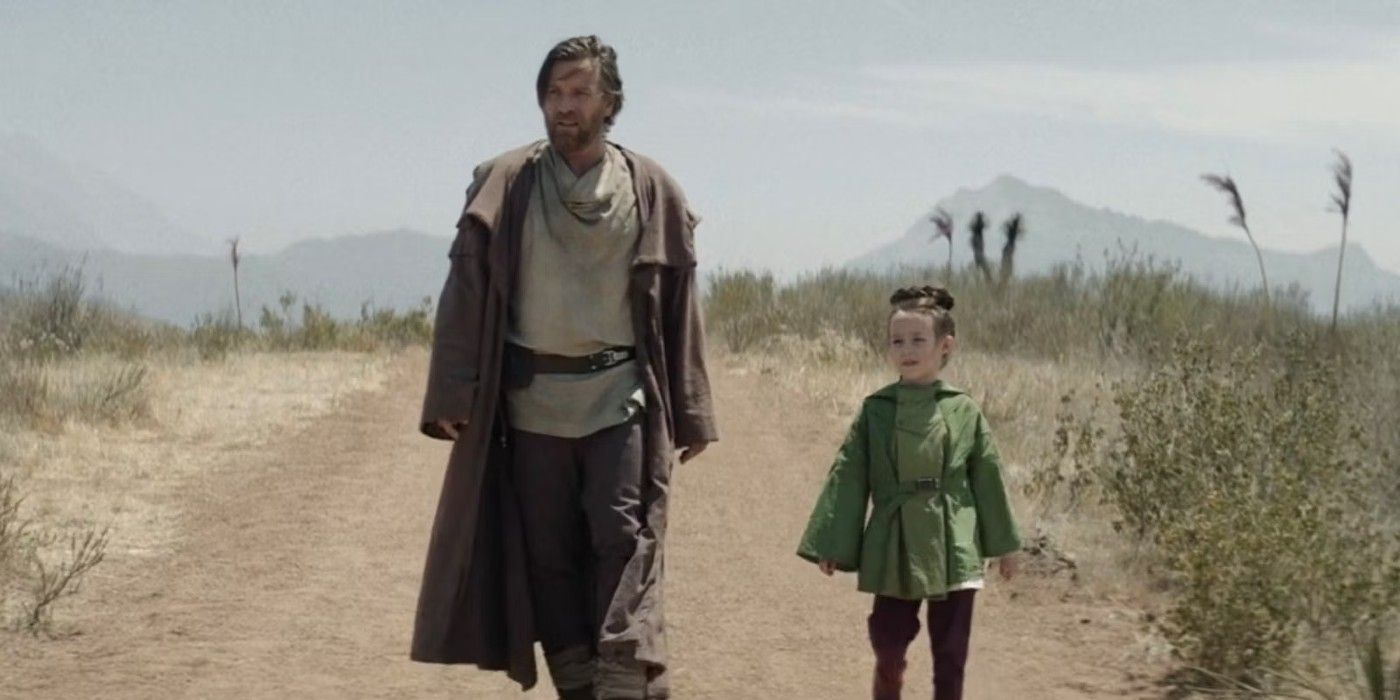 Alex Jennings' "From a Certain Point of View" takes its cues from the Obi-Wan Kenobi television series and elevates Princess Leia's role in Obi-Wan Kenobi's life. In the story, Obi-Wan reflects that she helped him "let go of his regret for the past and terror for the future." The Obi-Wan Kenobi television series represents a true turning point in Obi-Wan's journey and the moment when Obi-Wan finally began to regain hope for the future. Obi-Wan credits both twins with helping him be able to see joy in the darkness, but Leia was the true spark that inspired him to find some peace with his past and move forward.
Jennings' also shows that Obi-Wan still held great affection for Leia even when they were separated. Obi-Wan reflects on watching Leia's speeches in the Senate. While Padmé Amidala, Bail Organa or Breha Organa could be the obvious comparisons to draw as inspiration for Leia's political savvy, Obi-Wan instead sees her connection to Anakin in her rhetorical decisions. He reflects, "Leia's voice and bearing were a lightsaber, and she wielded it with implacable mastery." While in the past, any comparison to Anakin left Obi-Wan afraid for the twins, in Leia's speeches, Obi-Wan sees the best of Anakin Skywalker reflected in her words.
RELATED: Carrie Fisher's Behind-the-Scenes Legacy Extends Beyond Her On-Screen One
Throughout Obi-Wan's conversation with Luke, he sees echoes of both Anakin and Padmé. Luke's desperation to see good in Darth Vader reminds Obi-Wan of Padmé's last words to him. When Obi-Wan decides to reveal that Luke and Leia are twins, he also makes more connections between Luke and Anakin. However, Obi-Wan realizes the crucial differences between Anakin and Luke. He reflects that Anakin saw himself as apart from others, while Luke sees himself as connected to his friends, his allies and to the tapestry of the Force. If Obi-Wan had chosen not to finally reveal the truth to Luke about Leia, Obi-Wan might not have finally had this revelation about Luke as well.
Jennings' extends Luke and Obi-Wan's conversation beyond what appears in Return of the Jedi. The conversation instead ends with Obi-Wan telling Luke that he is glad to see him and giving Luke some parting encouragement for Luke's confrontation with Darth Vader and Emperor Palpatine. When Obi-Wan tells Luke he is glad to see him, the line actually takes on a double meaning. Due in part to the connections Obi-Wan makes during his reflections on Luke and Leia, he finally feels like he can see both twins for who they truly are, both as the best parts of their father and also as their best selves. Even though Leia is not physically present in the scene, Jennings still shows her importance in guiding Obi-Wan even after his death.
RELATED: Ahsoka and Anakin's Confrontation Mirrors This Crucial Jedi: Fallen Order Moment
Star Wars Revisits Return of the Jedi with a New Canon Twist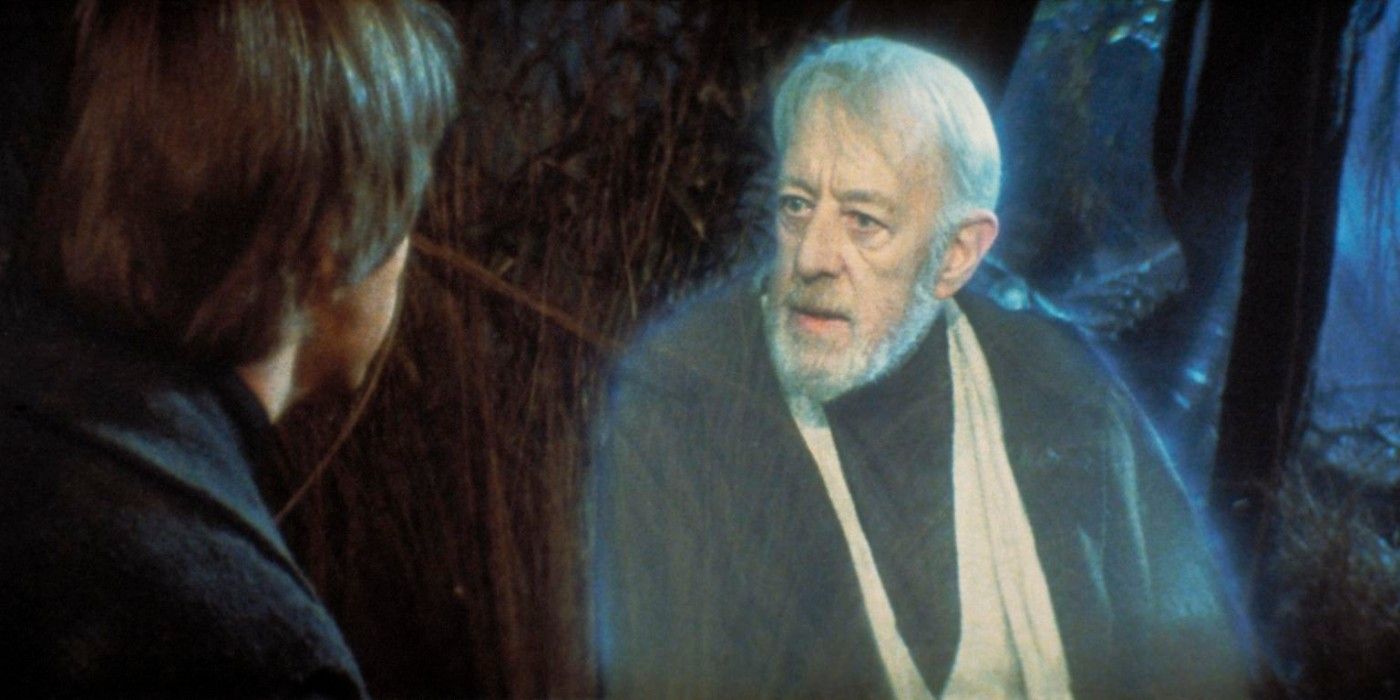 Jennings' "From a Certain Point of View" is aptly titled since the story focuses the moment in Return of the Jedi when Obi-Wan first says the iconic line. However, the title is also fitting because Jennings' story embodies the aim of the From a Certain Point of View short story collections as a whole. Through these collections, Star Wars is incorporating its new canon into the original trilogy, tying the old and new stories together and while enhancing the original trilogy with even more depth.
In "From a Certain Point of View," Jennings writes, "Now that he had joined the Force, Obi-Wan sometimes found it difficult to anchor his consciousness to a single place and time." While this line reflects Obi-Wan's afterlife, it also reflects the state of current canon. Star Wars is not entirely tethered to linear storytelling. Television series and book projects are being released across the timeline in multiple eras, from the High Republic to after the fall of the Empire and beyond. Since Star Wars is always growing and expanding in multiple directions, works like "From a Certain Point of View" and the anthology are vital to making sure all the pieces fit together and form a cohesive story.
Overall, Jennings' "From a Certain Point of View" enhances the original conversation between Luke and Obi-Wan in Return of the Jedi by adding more context from the new canon, such as the Obi-Wan Kenobi television series. Jennings' focus on Leia despite her absence in the scene shows how important she became to Obi-Wan and how she continued to influence him long after their adventure together. By weaving in the new canon, Jennings expertly connects old stories with the Star Wars universe's continued expansion, and he shows how other creators can continue to make these connections during the Skywalker Saga era and beyond as Star Wars expands into new stories and galaxies far, far away.
on bbc news
on hindi news
on the news today
on channel 7 news
ôrf news
campo grande news ônibus
ôpera news
campo grande news greve de ônibus
l1 news horário dos ônibus
l1 news ônibus
lago azul news ônibus
news österreich
news österreich heute
news österreich aktuell
news öffentlicher dienst
news österreich corona
news öl
news österreich orf
news ö3
news österreich heute aktuell
news österreich sport
ö24 news
ölpreis news
öbb news
ösv news
österreich news krone
övp news
özil news
öffentlicher dienst news 2023
österreich promi news