Summary
There have been recent comments about how rebooting Star Wars is best for the franchise.
Star Wars has told enough stories about Luke, Leia and Han.
Rebooting the franchise may set up Star Wars fans for disappointment.
Franchises like Batman, Spider-Man, Planet of the Apes, Predator, and others have proven that rebooting is a successful way to reinvigorate after failure or achievement. It allows a new filmmaker to come in and approach existing material from a new angle, often with a series that has years of stories to draw from or a strong enough premise to refine for modern times. With intellectual properties driving audiences to theaters and streaming services, reboots will continue with many franchises people love and, in some cases, repeatedly.
Kingsman and X-Men: First Class director Matthew Vaughn's name has been floated around for Star Wars over the years, and he recently shared that he would only want to reboot Star Wars with its franchise staples: Luke, Han and Leia. To Vaughn and many others, those characters are the franchise's core. However, rebooting Star Wars would be a grave mistake for Lucasfilm and be a disservice to the greatest franchises of all time for a few reasons.
Enough Luke, Han and Leia Stories Have Been Told
Ahsoka's Big Cameo Was Great – But It Could Start A Risky Trend
The Star Wars franchise is guilty of frequently going back to characters fans know and love, and that's very true for Luke, Han, Leia, Darth Vader, Yoda and others. The characters from the original trilogy are iconic, beloved, and it's always special when these characters return, whether it's at an older age or through technology. Sometimes, there's a compelling story to be told, like the one in The Last Jedi, and other times, it's done for fan service in a film like The Rise of Skywalker. There's still some time between the events of Return of the Jedi and The Force Awakens for more adventures to be told with the saga's original rebels, and it seems that could occur within The Mandalorian and other tv series.
But beyond that, plenty of stories have already been written and have reached satisfying conclusions. Not to mention, out of the 11 Star Wars films released, Luke, Han and Leia have served prominent roles in seven of them. Another key reason why Lucasfilm doesn't need to limit Star Wars to Luke, Han and Leia because the characters are mythic archetypes and their story emulates Joseph Campbell. These characteristics can translate to an original character. While there's no guarantee it will capture the same magic as George Lucas accomplished, there have been some pretty strong additions to the franchise over the years. The Force Awakens, Rebels, and other stories within Star Wars have already done this successfully, and it should continue in that fashion.
The Star Wars Galaxy Has Limitless Potential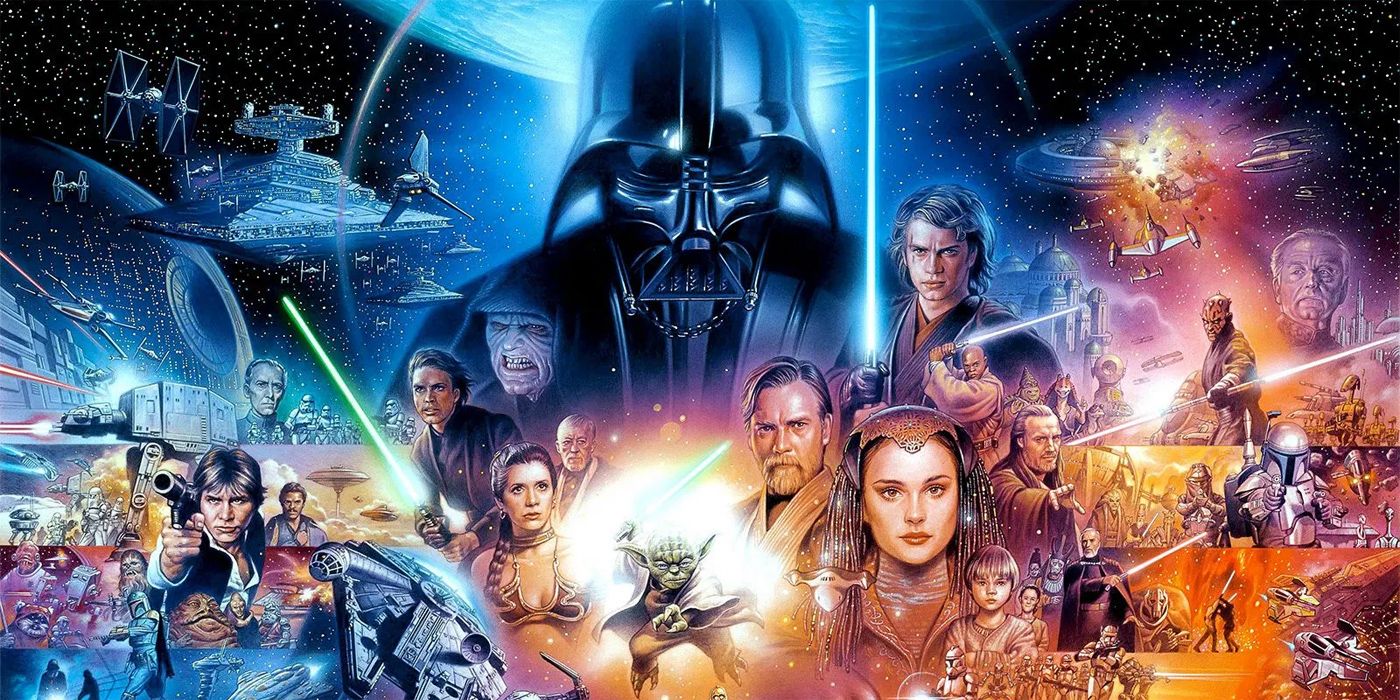 Luke Skywalker's Most Infamous Line Made Him a Tragic Hero
Not many franchises have the creative freedom Star Wars has, thanks to the incredible foundation laid out by Lucas in its inception. With thousands of years and countless planets to explore in a long time ago in a galaxy far, far away, any story could be told within its universe. Lucasfilm has started to expand the franchise outside the Skywalkers in recent years with The Mandalorian, and it seems that will continue with projects like The Acolyte and the Jedi origins film. Despite several decades of content, there are still so many untapped eras to explore in Star Wars live-action, such as the Old Republic and beyond the Skywalker Saga.
Unlike superhero franchises, the stars of the franchise aren't Luke, Han and Leia — it's the rich world itself full of space wizards, scum and villiany. Luke, Han and Leia are just one small piece of a greater whole. Rebooting Star Wars with the big three at the forefront once again would be a disservice to Lucas' ground-breaking vision that has kept the franchise alive for almost 50 years with no signs of slowing down.
A True Star Wars Reboot Will Never Live up to Fan Expectations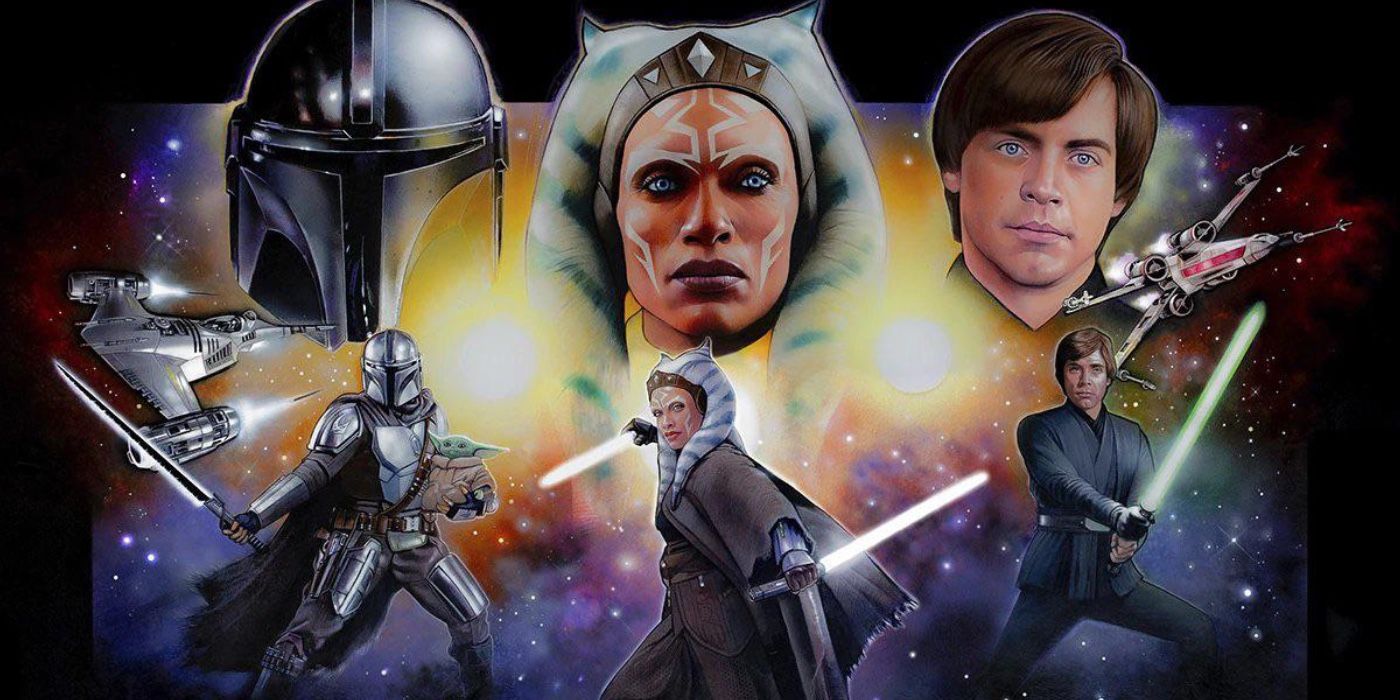 The Best Sith Trilogy Deserves A Star Wars Film AdaptationA major hurdle the sequel trilogy faced was meeting fan expectations with heroes like Luke, Han and Leia playing major roles within the stories. There's a belief in how certain characters should act that fans expect when a story involves ones they are greatly familiar with. That baggage hurt the sequel trilogy because there was no way to please everyone, and often, there never will. Telling a Star Wars story with its original characters also makes it more difficult to take risks, as seen with The Last Jedi. Star Wars is a franchise that needs to push the envelope to make it last and has the stamina to do so. Rebooting Star Wars would be a major step backward. What Star Wars needs is new characters like Din Djarin, Rey, Cassian Andor and others who they can discover for the first time.
As Star Wars gets bigger with more and more projects produced, there might be a concern the original stories that started it all will fade away into obscureness. Reboots are a great way to introduce a new generation to the beloved characters. Still, Star Wars has never been more accessible on streaming, and Lucas' special edition restorations have kept the visuals close to modern blockbusters. If the franchise remains true to what made the original trilogy and characters special, then there shouldn't be a concern. It can be easy for unrealistic expectations to be set with major franchises, and it has hurt the franchise when it takes big swings with its most iconic figures.
Some, like Vaughn, might believe Star Wars has been missing something now that it has moved away from the Skywalkers and the other classic characters that embodied it. However, Carrie Fisher has passed, and there will be a time when Mark Hamill and Harrison Ford won't be around to reprise the roles, either. Now, Lucasfilm can recast Luke, Han and Leia, but the story must remain within the framework that started with Lucas and avoid a reset because it's unnecessary.
A stronger alternative for Star Wars is to "reboot" itself with a new story, set in a new era, with new characters. This has been seen in The Mandalorian and The Acolyte will be the ultimate test to see how far Lucasfilm can push the series with less familiarity. There's no need to blow up the entire canon and lose all that rich history that makes Star Wars so rich and believable when there's a reboot. Therefore, Lucasfilm should steer clear of a true reboot to push the franchise forward and find other ways to bring in audiences.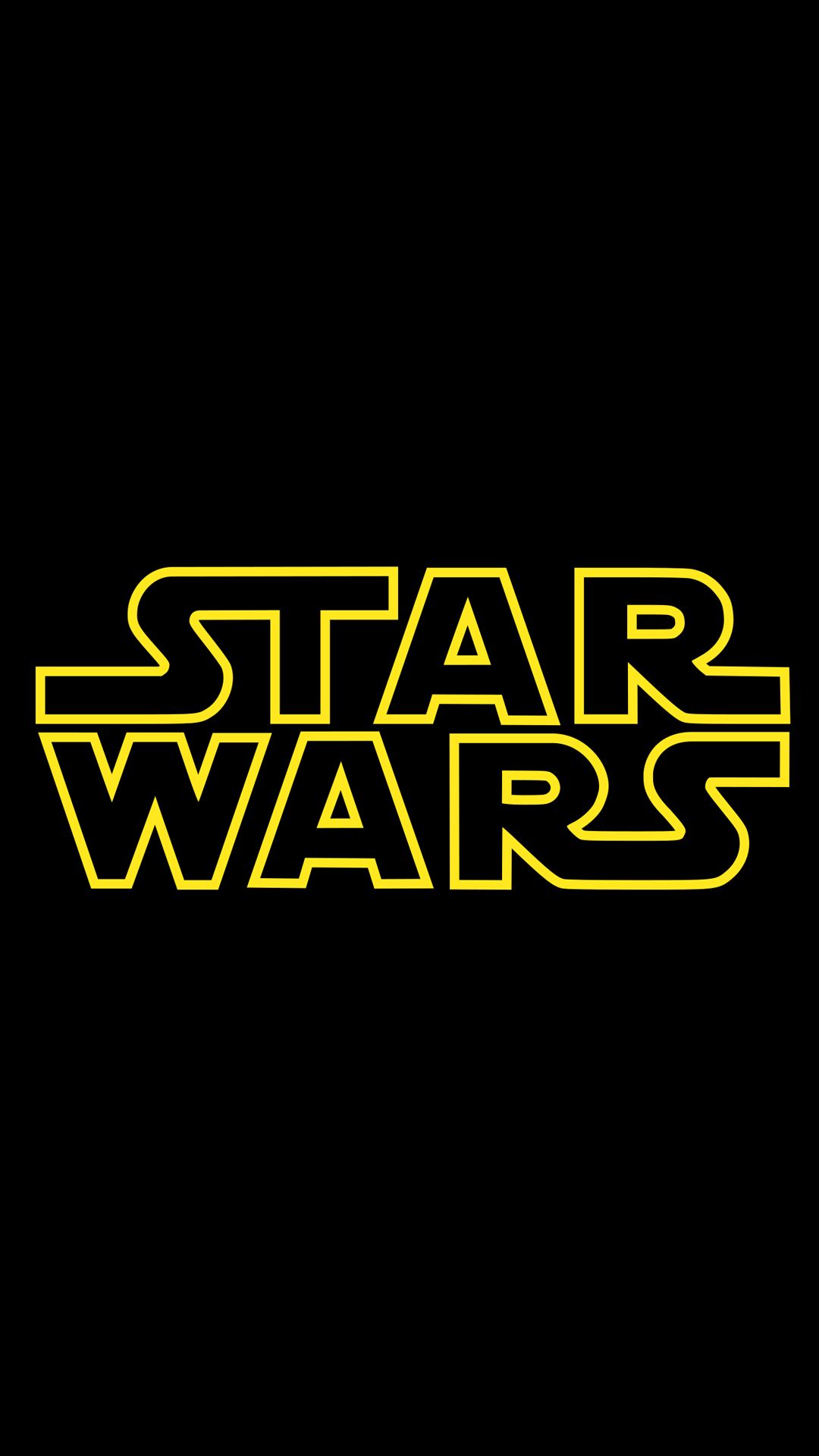 Created by George Lucas, Star Wars began in 1977 with the then-eponymous film that would later be retitled Episode IV: A New Hope. The original Star Wars trilogy centered on Luke Skywalker, Han Solo and Princess Leia Organa, who helped lead the Rebel Alliance to victory over the tyrannous Galactic Empire. This Empire was overseen by Darth Sidious/Emperor Palpatine, who was aided by the cybernetic menace known as Darth Vader.In 1999, Lucas returned to Star Wars with a prequel trilogy that explored how Luke's father Anakin Skywalker became a Jedi and eventually succumbed to the dark side of the Force. 
Created by

George Lucas

First Film

Star Wars: Episode IV – A New Hope

Latest Film

Star Wars: Episode XI – The Rise of Skywalker
on bbc news
on hindi news
on the news today
on channel 7 news
ôrf news
campo grande news ônibus
ôpera news
campo grande news greve de ônibus
l1 news horário dos ônibus
l1 news ônibus
lago azul news ônibus
news österreich
news österreich heute
news österreich aktuell
news öffentlicher dienst
news österreich corona
news öl
news österreich orf
news ö3
news österreich heute aktuell
news österreich sport
ö24 news
ölpreis news
öbb news
ösv news
österreich news krone
övp news
özil news
öffentlicher dienst news 2023
österreich promi news