Brace yourself. You have never seen a film like Squealer. Directed by acclaimed stuntman Andy Armstrong, the gripping new horror thriller draws from the real-life gruesome crimes of Canadian serial killer Robert Pickton, who paved a treacherous path undetected for many years. Pickton used his pig farm to dispose of the bodies of his victims. He was eventually convicted of second-degree murder of six women, but many believe him to be responsible for many other deaths.
The film adaptation revolves around a survivor of Pickton's brutal killings, offering a cinematic hook — things further heat up when a social worker takes justice into her own hands, hoping to bring about justice for Vancouver's missing sex workers. Squealer, which is not for the faint of heart, stars Wes Chatham (Ahsoka), Kate Moennig (Ray Donovan, The L Word: Generation Q), Tyrese Gibson (The Fast and the Furious franchise), Danielle Burgio, and Theo Rossi (Sons of Anarchy). Andy Armstrong and Danielle Burgio, who also co-wrote the movie with Armstrong, opened up about Squealer in this exclusive MovieWeb interview.
Big Doses of Gore and Horror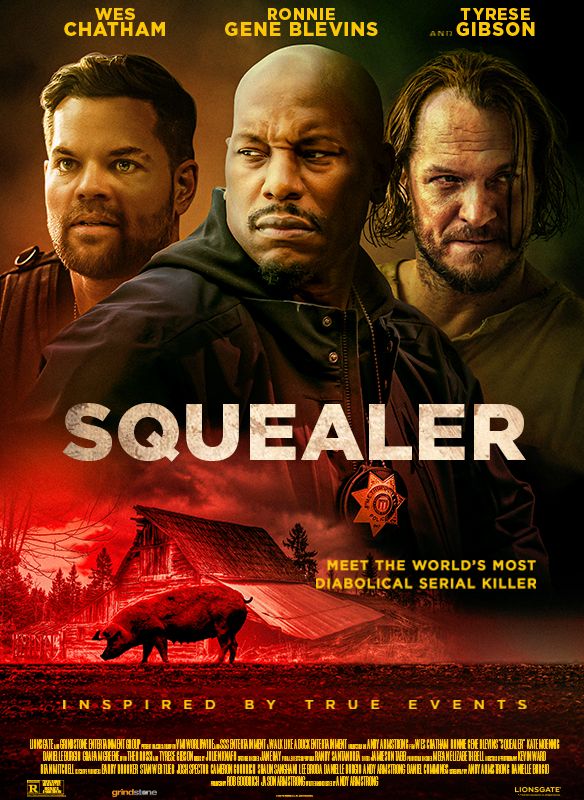 Squealer
Release Date

November 3, 2023

Cast

Tyrese Gibson, Wes Chatham, Theo Rossi

Rating

R

Runtime

100 min

Main Genre

Horror
To fully understand the kind of film you're diving into with Squealer, it's best to know the man bringing it to life. Filmmaker Andy Armstrong has designed, coordinated, and directed some of the largest action sequences in cinematic history, including scenes in The Amazing Spider-Man, Thor, Planet Of The Apes, Galaxy Quest, I Robot, and Charlie's Angels, as well as many TV episodes for Jerry Bruckheimer and Warner Brothers series. With Squealer, Armstrong said he wanted to approach the film as a real story, as something that could actually happen.
"I didn't want to make anything too fantastical that takes place in another environment altogether," he noted. "What really appealed to me from the get-go about the story is that it takes place just outside a beautiful city. In reality, it was Vancouver, so we wanted to set it somewhere that was similarly attractive and not a sort of gothic horror approach. The real shock and fear of the picture is that it does take place in your or my backyard. It can be anywhere."
Related: The 20 Greatest Serial Killer Movies Ever Made
Armstrong and Burgio set the film in New Mexico, noting the allure of the scenic desert setting. "I love the idea of something horrific being set in a beautiful setting," he said, adding:
Likewise, we didn't want to do the whole movie at night, the way a lot of horror movies are. The danger, threat, and horror of it all is very relatable. You have a pretty beautiful place, there's daylight for a lot of it, and yet this stuff goes on and there's people living around it. They have no idea that that's going on. That's the real thing that sort of hooked me to it.
The story picks up when young women disappears in a small town, prompting a police officer (Wes Chatham) and a street-smart social worker (Danielle Burgio) to track suspicious activity to a remote pig farm. They soon discover that a local butcher made a habit of bringing his work home.
Pulling From Real-Life Events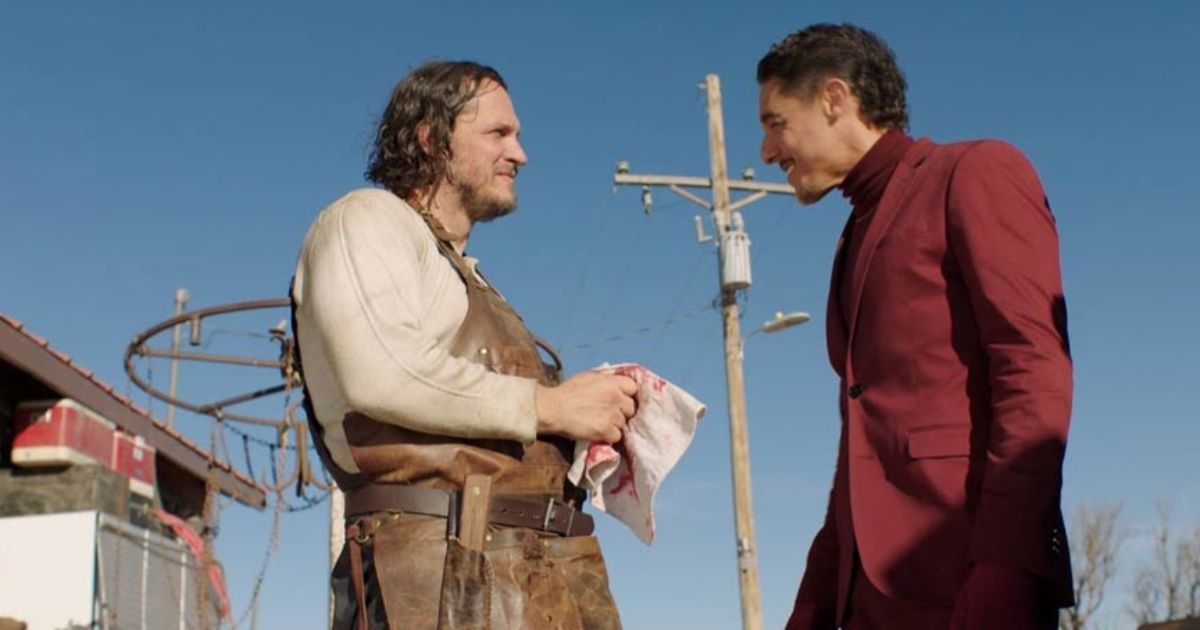 Squealer may be dramatized, but the filmmaker didn't need to embellish too much. Pickton was Canada's most notorious serial killers, after all. He grew up on his family's pig farm and was the next in line to take over the family business. In a truly macabre twist, the man used the pigs as his accomplices, feeding the bodies of his victims to them. This went on for a good 20 years, often choosing Vancouver's sex workers as his victims, believing that there would less likely be an investigation.
Related: The 10 Most Underrated Serial Killer Movies of All Time
Co-writer and star Danielle Burgio was drawn to the project because she had worked with Armstrong in the past and wanted to dive into another project together. "When the question came to, 'What are we going to write about?' I was like, 'that pig farmer serial killer story was one of the most terrifying things I've ever heard, and it stuck with me all these years.'" She continued:
So, we kind of started there, but we both agreed that we didn't want to tackle it as an entirely true story. It was just too recent and too close to home. We wanted to be sensitive to any potential victims' families. And we wanted to pay homage to the horror genre. Our goal was to take the truth and weave in some of our own ideas, and a lot of Andy's brilliant ideas.
Those brilliant ideas carry a lot of weight. Squealer can be intense. It's the type of movie for any horror thriller fan who doesn't mind a lot of gore, either. "I hope it takes audiences on a ride and gets them lost in a wave of all kinds of emotions," Burgio said. "I hope they'll be surprised by the complexity of the characters and that it will appeal to the true-crime fans that actually know the story. There's definitely a lot of adrenaline in this film."
Just you wait and see. Squealer is currently in theaters and available on demand across digital platforms like Google Play, Apple TV, Prime Video, and YouTube. Check out the trailer below:
on bbc news
on hindi news
on the news today
on channel 7 news
ôrf news
campo grande news ônibus
ôpera news
campo grande news greve de ônibus
l1 news horário dos ônibus
l1 news ônibus
lago azul news ônibus
news österreich
news österreich heute
news österreich aktuell
news öffentlicher dienst
news österreich corona
news öl
news österreich orf
news ö3
news österreich heute aktuell
news österreich sport
ö24 news
ölpreis news
öbb news
ösv news
österreich news krone
övp news
özil news
öffentlicher dienst news 2023
österreich promi news