The following contains spoilers for Amazing Spider-Man #33, now on sale from Marvel Comics
Spider-Man is one of Marvel's most defensive heroes. Defined by his unwillingness to give up on anyone or ever cross certain moral lines, the Wall-Crawler has pushed himself beyond the impossible multiple times. But if all those elements were redirected in a darker direction, he could be a far more frightening figure.
Amazing Spider-Man #33 (by Zeb Wells, Patrick Gleason, Marcio Menyz, and VC's Joe Caramagna) features a truly remorseless Spider-Man, corrupt enough that he's willing to take terrible revenge on his enemy Kraven for the sins of his father. It's a particularly dark take on the hero, with a cold and cruel sense of logic defining his vicious actions. It all adds a particularly dark edge to the friendly neighborhood Spider-Man that even the original "Kraven's Last Hunt" can't quite match.
RELATED: Spider-Gwen's Newest Book Is a Breath of Narrative Fresh Air
How Kraven Turns Spider-Man Into A Monster
Things have taken a particularly dark turn in Amazing Spider-Man. In a bid to restore Norman Osborn to his villainous self as the Green Goblin, Kraven the Hunter has teamed up with the Queen Goblin to force his dark side back into him. While this effort was thwarted by Spider-Man, it had the disastrous side effect of corrupting the Wall-Crawler instead. As Kraven discovers, a vicious Peter Parker is a genuinely horrifying threat to deal with. Donning his black costume, Spider-Man hunts down Kraven and quickly injects him with a mind-altering drug.
Despite his confidence and skills, Kraven soon finds himself on the run from the "hero," who reveals his full strength by throwing the grown man around like a rag-doll. Instead of ending things quickly, Spider-Man lures Kraven into a trap underground, where he unleashes Vermin and his swarm of rats on the hunter. Only stepping in after Kraven is beaten unconscious, Spider-Man takes the villain and traps him in a coffin — with his means of apparent escape being a loaded rifle in case he decides to "skip to the end." With that, Spider-Man buries Kraven alive. It's all a dark reflection of the events of "Kraven's Last Hunt," giving the story a connection to the history of both characters. But there are some specific tweaks to Spider-Man's revenge that take the tale in a far darker direction.
RELATED: Marvel's Very First Spiderman Was a Cold-Blooded Killer
How Spider-Man's Revenge Is Worse Than Kraven's Last Hunt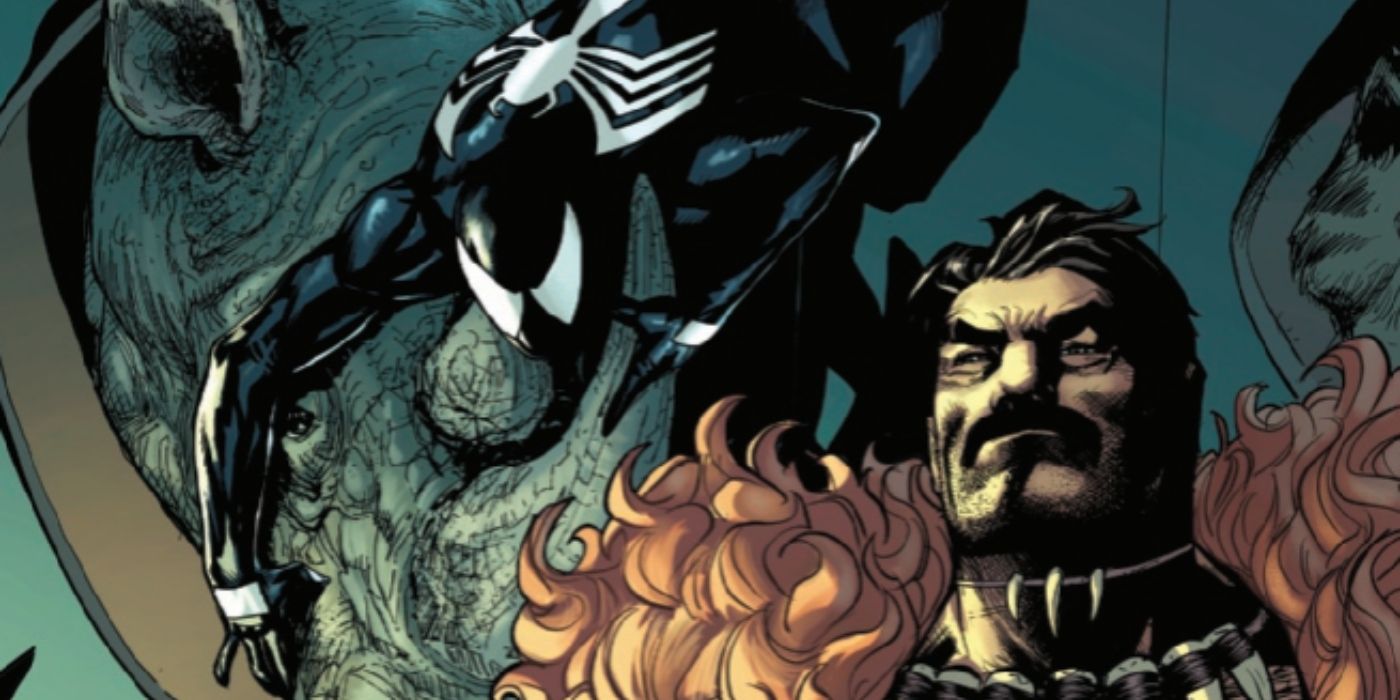 The six-part "Kraven's Last Hunt" storyline by J. M. DeMatteis and Mike Zeck and released across Amazing Spider-Man, Peter Parker, the Spectacular Spider-Man, and Web of Spider-Man focused on a disturbing version of Kraven. Deciding that it's finally time to prove himself superior to his old foe, Kraven enacted a plan to "kill" the hero by drugging him and burying him alive. Donning a Spider-Man costume in a bid to prove himself a superior version of the crime-fighter, Kraven was eventually confronted by Spider-Man after the hero barely escaped his fate. While Spider-Man dealt with the fallout of Kraven's actions, the villain ended his own life. Often described as one of the darkest Spider-Man stories ever, "Kraven's Last Hunt" is one of the most infamous adventures the Wall-Crawler has ever been challenged with.
The story depicted an increasingly unstable villain and the imagery was nightmarish in many places, as Kraven became increasingly erratic and unpredictable. That's a far cry from Spider-Man in Amazing Spider-Man #33, however. In fact, Peter Parker seems keenly aware of what he's doing. However, without any morality driving his actions, he's willing to indulge in horrifying fantasies. His self-possession gives Spider-Man a particularly dark edge in the issue, as he's not only capable of devising horrible acts but more than happy to carry them out. It gives this vicious take on Spider-Man a sense of agency, making him more frightening than someone who's actively losing their mind and lashing out at an old enemy. What makes it worse, though, is the suggestion that Spider-Man is keenly aware of what's happening, and has always had this terrible potential.
RELATED: Another Classic Spider-Man Villain Is Back To Save the World
Spider-Man Would Make A Horrifying Villain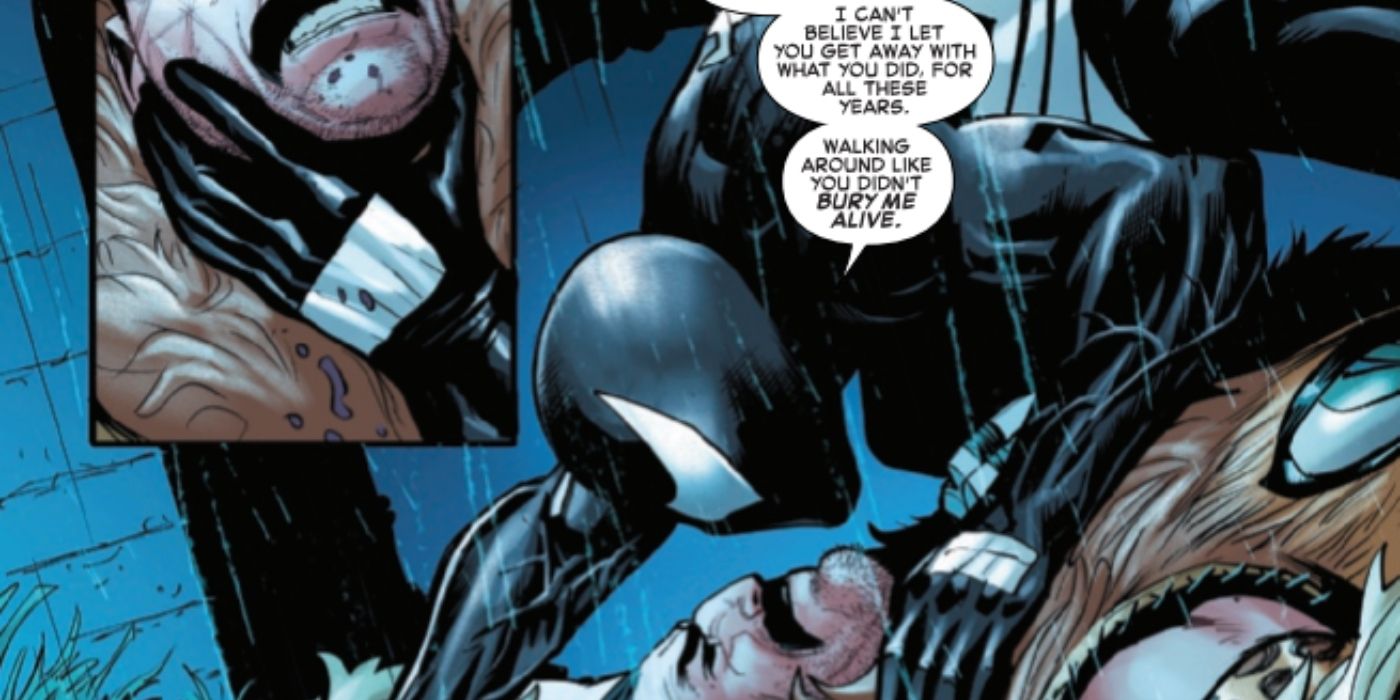 Spider-Man is defined in part by guilt. His failure to stop the criminal who later murdered his Uncle Ben has always served as a core element of his heroic identity, teaching him that great power comes with great responsibility. He works tirelessly to save others because he can't bear the thought of failing like that again. It's helped shape Peter Parker into the good man he typically is. But multiple stories over the years have hinted that Spider-Man has darker impulses than the ones he actually indulges in. Sometimes, he can find restraint — such as his unwillingness to kill Green Goblin in "The Night Gwen Stacy Died" or sparing Kraven in "Grim Hunt." Sometimes, the pressure of the situation can get to him and he can lash out, beating down foes or leaving them to their fate, as he did with the Green Goblin when he was being chased by the Sin-Eater.
Amazing Spider-Man #33 suggests that this side of Peter Parker is more powerful than the typically heroic Spider-Man likes to admit, as he quietly ponders on the vicious things he'd like to do to his enemies if he wasn't such a "friendly" hero. Spider-Man's trap for Kraven is vicious, playing on the villain's actions against him from "Kraven's Last Hunt." The fact that the current Kraven Spider-Man is fighting didn't actually commit those acts doesn't matter. The current Kraven is the Last Son of the original, who claimed the mantle from his father in the "Hunted" story arc. Despite this, Spider-Man is willing to take revenge on him in a pointed and cruel way, openly laughing as he chases Kraven into a trap designed to push him to the brink of death.
It all proves that the brilliant and relentless Spider-Man could easily be a horrifying villain if he really wanted to be. He's stronger and faster than normal men, capable of doing impossible feats while scuttling across walls unnaturally. He's brilliant, capable of creating terrifying traps that Jigsaw couldn't escape. With his heroic tendencies removed, Spider-Man becomes a full-blown monster, a killer with a twisted and vindictive sense of justice that can be carried out against the relatives of those who've wronged him. He's not feral or uncontrollable, either. There's a dark logic to his actions that only makes him scarier, more Hannibal Lecter than Jason Vorhees. It's a very dark look on Spider-Man and a good reminder of how much of a threat he could be if he wasn't a hero.
on bbc news
on hindi news
on the news today
on channel 7 news
ôrf news
campo grande news ônibus
ôpera news
campo grande news greve de ônibus
l1 news horário dos ônibus
l1 news ônibus
lago azul news ônibus
news österreich
news österreich heute
news österreich aktuell
news öffentlicher dienst
news österreich corona
news öl
news österreich orf
news ö3
news österreich heute aktuell
news österreich sport
ö24 news
ölpreis news
öbb news
ösv news
österreich news krone
övp news
özil news
öffentlicher dienst news 2023
österreich promi news