The Marvel Cinematic Universe needs more than cool costume designs and picture-perfect casting to make all these Marvel Comics characters come to life. Characters like Spider-Man aka Peter Parker also feel more alive when they have meaningful and memorable dialogue, which can greatly deepen a character and expand upon a movie's themes. The MCU gets fair criticism for overuse of comedic quips and one-liners, but it has plenty of great dialogue, too.
Peter Parker got his share of stellar dialogue starting in Phase 3 of the MCU, when he first appeared. He did have typical one-liners to say, true enough, but many other Spider-Man quotes were more substantial and said a lot about who Peter Parker really is. Spider-Man's 10 best quotes all encapsulate Spidey's true nature and offer incredible insights into what he thinks and feel about himself, his Avengers career, and the wild world he lives in.
RELATED: 10 Best Maria Hill Quotes in the MCU
10
"Hey, Everyone."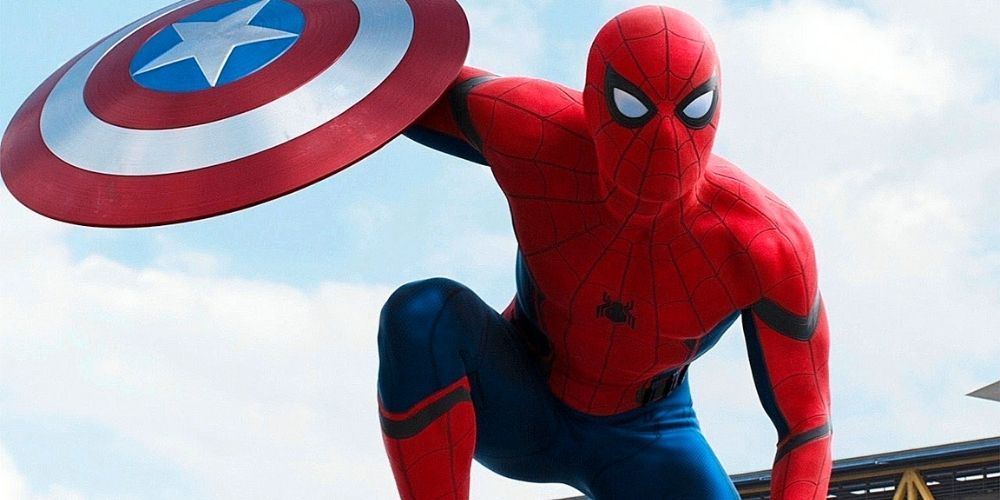 Even if this particular Spider-Man quote is only two words long, it actually says a lot about the newest Avenger on the scene. Spider-Man made his unexpected debut at the Leipzig airport on Iron Man's side, and he announced his presence clearly when he swiped Captain America's shield with webs.
Spider-Man's greeting was properly casual, direct, and even a little timid, considering who was saying it. Spider-Man wasn't in a position to make bold, gradiose declarations, so he kept himself humble with a typical teenager-style greeting. It also established that no matter how hard he fought, Spidey was a friendly kid who didn't hate anyone or mean them any real harm.
9
"Hey Guys, You Ever See That Really Old Movie? Empire Strikes Back?"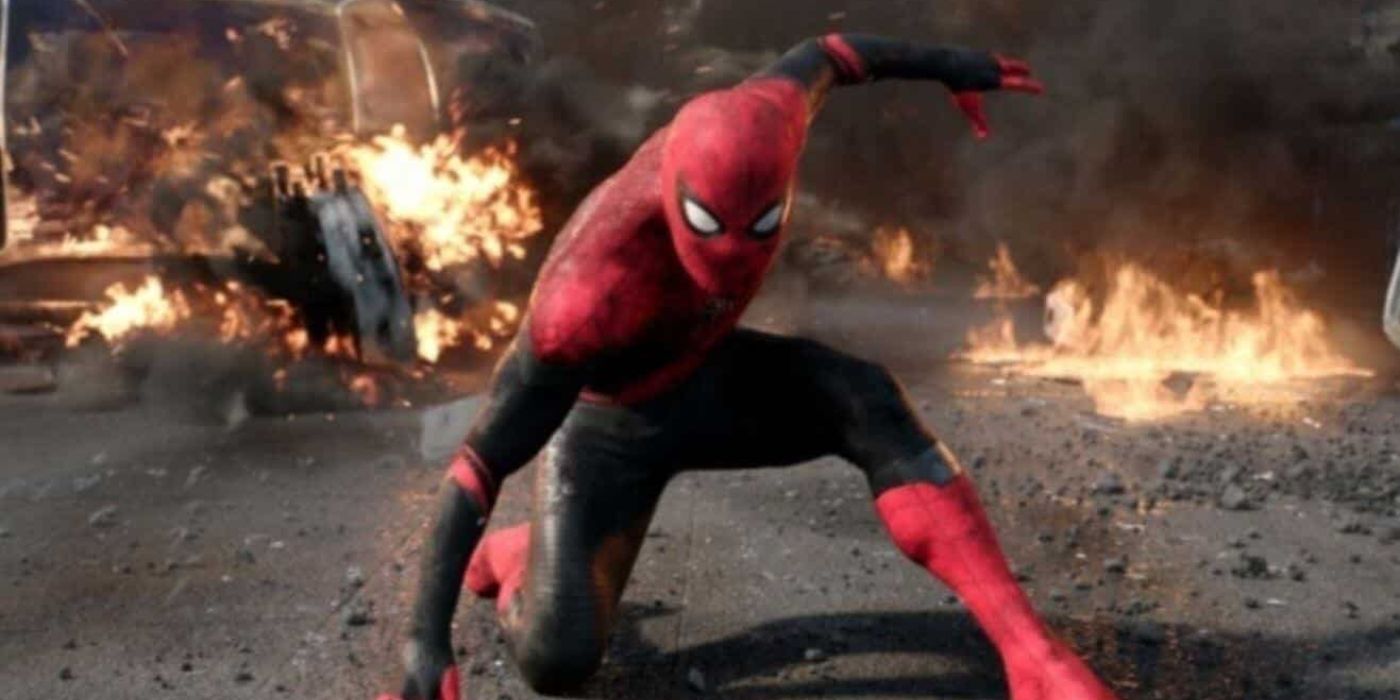 Another casual but amusing Spider-Man quote in 2016's Captain America: Civil War further established Spider-Man as a comedic young hero who has a creative and resourceful mind. That made him feel refreshing on a battlefield full of serious heroes like Iron Man, Black Panther, Bucky Barnes, and Wanda Maximoff.
Spider-Man's line about Star Wars: Episode V – The Empire Strikes Back revealed an amusing hyprocrisy in Iron Man's character. Tony Stark often uses pop culture references, even calling Ebony Maw "Squidward," but is always exasperated at Spidey's own use of these references. That made Spidey and Iron Man more alike than Tony would ever admit.
RELATED: 10 Best MCU Villain Quotes
8
"That Would Explain the Rigidity-Flexibility Ration, Which, Gotta Say That's Awesome, Man."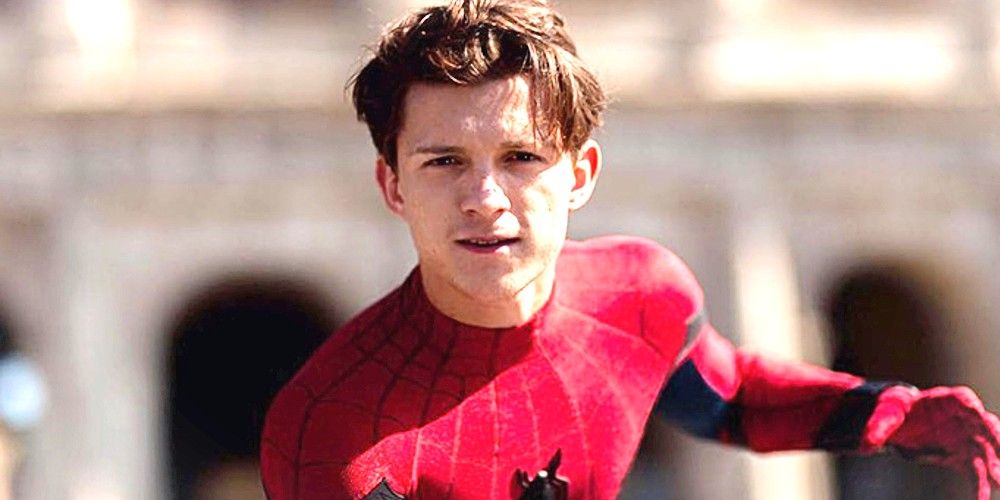 Spider-Man delivered this line in the middle of his fight against a fellow Avenger, Sam Wilson aka Falcon, during that intense Leipzig airport battle. This line elegantly captured Spider-Man's trademark blend of youthful innocence and his advanced scientific prowess. Spidey is an expert engineer, but he's not a stiff, dry geek about it.
Spider-Man is also the type to analyze his opponents' techniques, equipment, and tactics in battle, factoring in hard sciences to create a game plan for victory. That allows Spidey to pull off upset wins against many MCU villains, and this quote is a fine example. Spidey never intended to seriously hurt Falcon, but he will still assess Falcon's gear so he can even the odds in combat.
7
"Whatever Happened, Happened; It's Like My Senses Have Been Dialed to Eleven."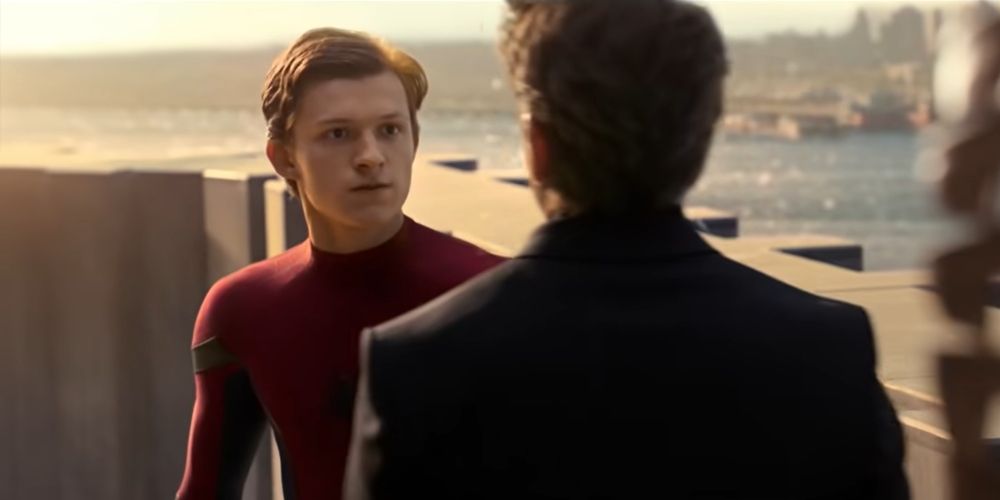 One of Spider-Man's first lines about his new superhero powers was a highly sympathetic way for him to explain all this to a curious Tony Stark. Other Avengers let their actions do the talking when they got new powers, such as Doctor Strange and the Hulk, but Peter Parker described his transformation in more insightful detail.
Peter's line reminded fans that getting superpowers can be a disorienting process that radically changes how the body and its senses work, hence his line to Tony about it. Peter even made a "onesie" suit that restricted his eyesight so he wouldn't feel overwhelmed, but Tony had a better suit design in mind.
6
"Mr. Stark, Here Is My Report For Tonight, I Stopped a Grand Theft Bicycle. Oh, and I Helped This Old Lady and She Bought Me a Churro, So…Yeah, That Was Nice."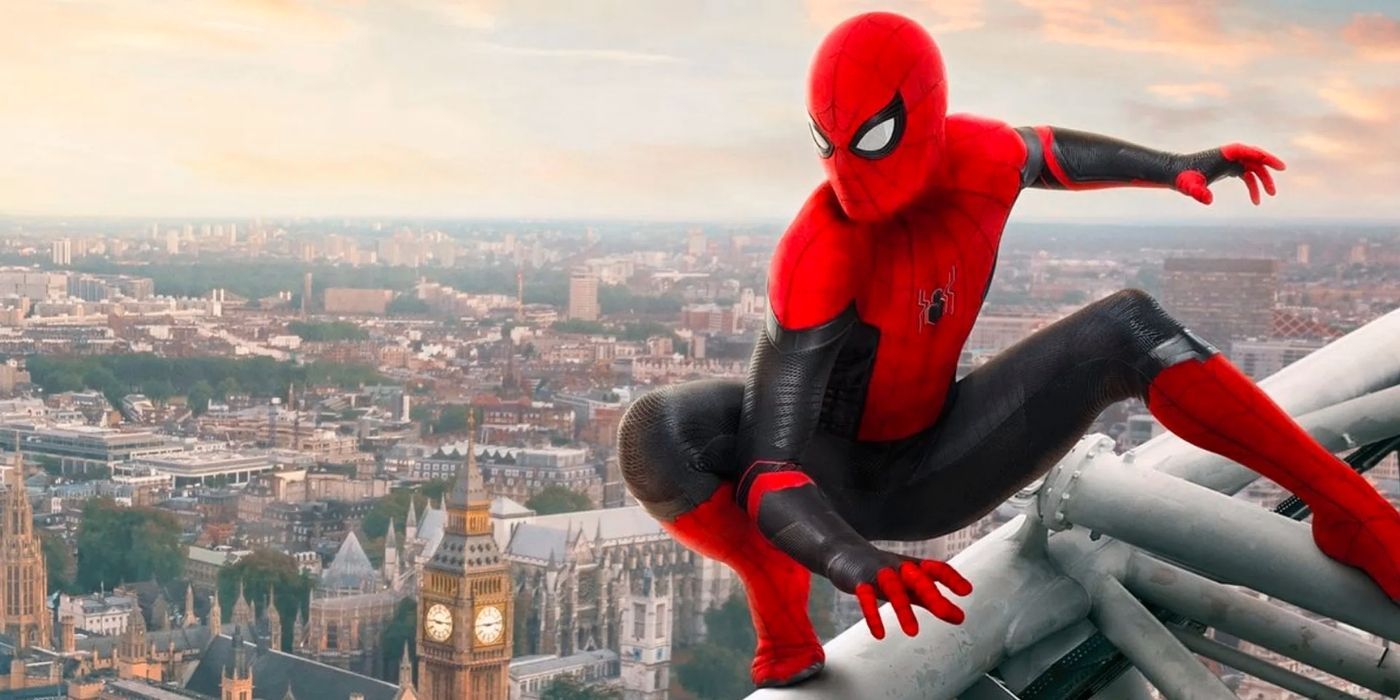 This Spider-Man quote came from 2017's Spider-Man: Homecoming, the first solo movie for the character in the MCU. Spidey was excited to help fight in the civil war, but after returning home to NYC, Spidey felt left out and frustrated. He passively expressed this with his fruitless reports to Tony with quotes like that.
It was a sympathetic way for Spider-Man to express his current feelings and intentions, combined with amusing little details that keep him grounded as a friendly young hero. Sure enough, Spidey moved on from Grand Theft Bicycle to fighting his first solo villain, the winged Vulture.
RELATED: Best Drax Quotes in the MCU, Ranked
5
"Okay, Okay, Okay, Okay, I'm Going to Level With You, I Don't Think I Can Keep This a Secret, This Is the Greatest Thing That Has Ever Happened to Me!"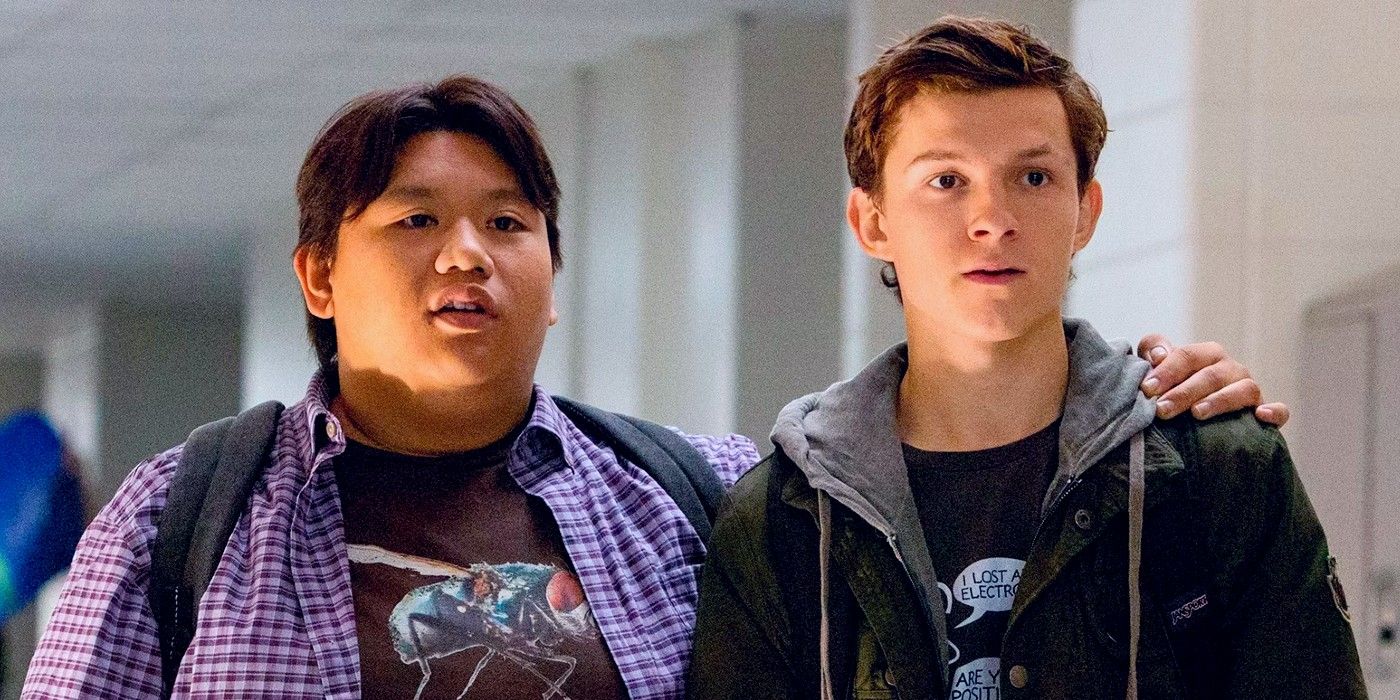 Spider-Man's best friend and ally, Ned Leeds, learned the truth about Spider-Man before long in Homecoming. At first, Peter Parker wanted to keep his double life secret from everyone, but Ned stumbled upon the truth, and Peter soon learned to trust Ned with that information. In fact, they quickly bonded over it.
Spider-Man's quote about it to Ned made it clear what great friends these two boys were, and Peter's words were suitably excited and casual about it, too. Best of all, fans got reassurance that no matter the burdens, being Spider-Man was a delight for Peter, unlike heroes like Bruce Banner, who truly feel cursed by their gifts.
4
"No! No, No, No! Please, Please! You Don't Understand! This Is All I Have! I'm Nothing Without This Suit!"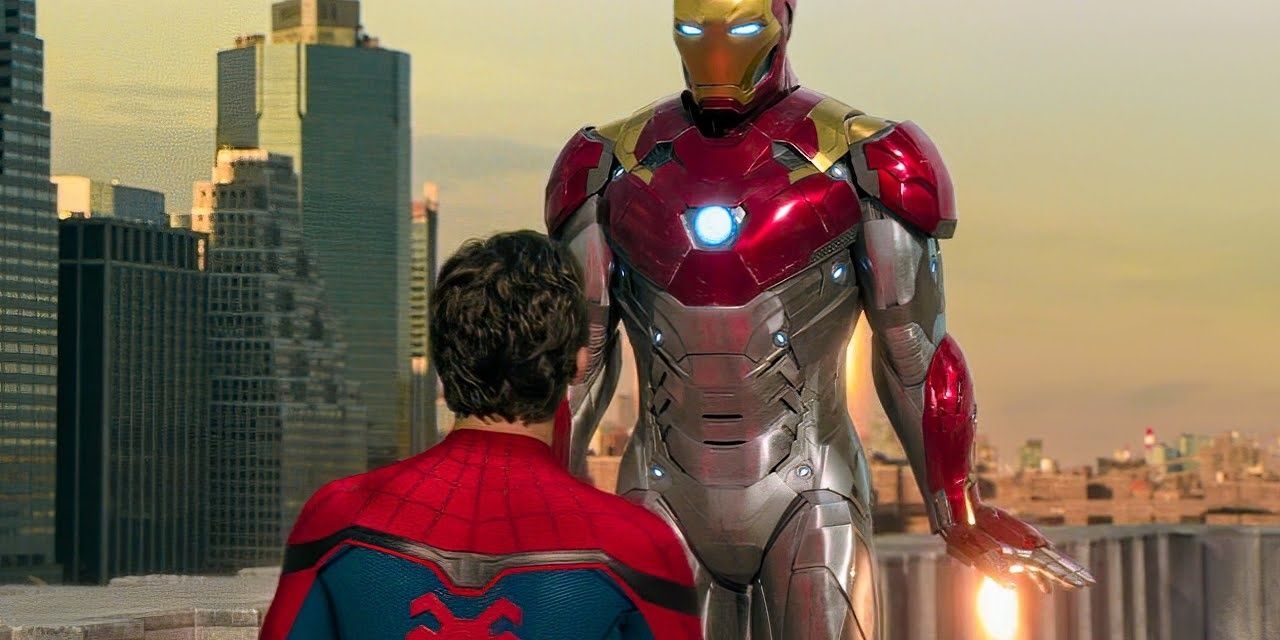 In Spider-Man: Homecoming, Peter Parker thought he was ready to be a solo hero who could take on any challenge, and he was wrong. Spider-Man was still an inexperienced and insecure kid who wasn't emotionally prepared for what lay ahead, and Iron Man called him out on it in person.
Tony declared his intent on retaking the Spider-Man suit he had given Peter, and a panicking Spider-Man said this quote. Spidey thought he was providing a good reason to keep the suit, but he actually did the opposite and proved why he wasn't ready. By the movie's end, though, Peter proved he was much more than that.
3
"I Did Think This Through. You Can't Be a Friendly Neighborhood Spider-Man If There's No Neighborhood."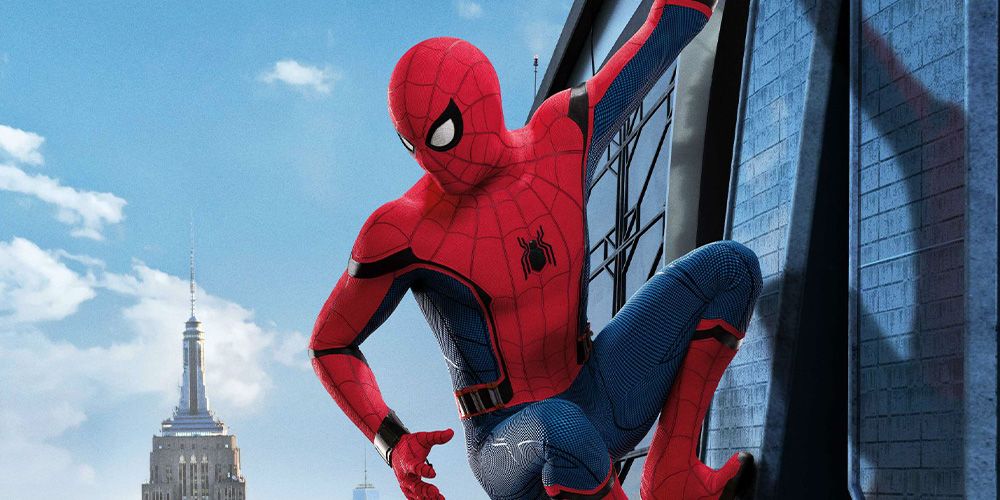 In 2018's The Avengers: Infinity War, Spider-Man helped Iron Man and Dr. Stephen Strange fight the Black Order's members, then snuck aboard a ship to follow them all into space. Iron Man objected, reminding Spidey that he's a friendly neighborhood Spider-Man, not a galactic hero. Then Spidey delivered this meaningful quote.
Too much was at stake during Thanos' final mission for any hero, even the young Spider-Man, to hold back. Spider-Man's line got through to Iron Man, so he was allowed to join Iron Man, Doctor Strange, and the Guardians of the Galaxy on Titan to face the supervillain Thanos himself.
RELATED: 10 Funniest Star-Lord Quotes in the MCU
2
"Ever Since I Got Bit by That Spider, I've Only Had One Week When My Life Has Felt Normal, or Kinda Normal, I Guess."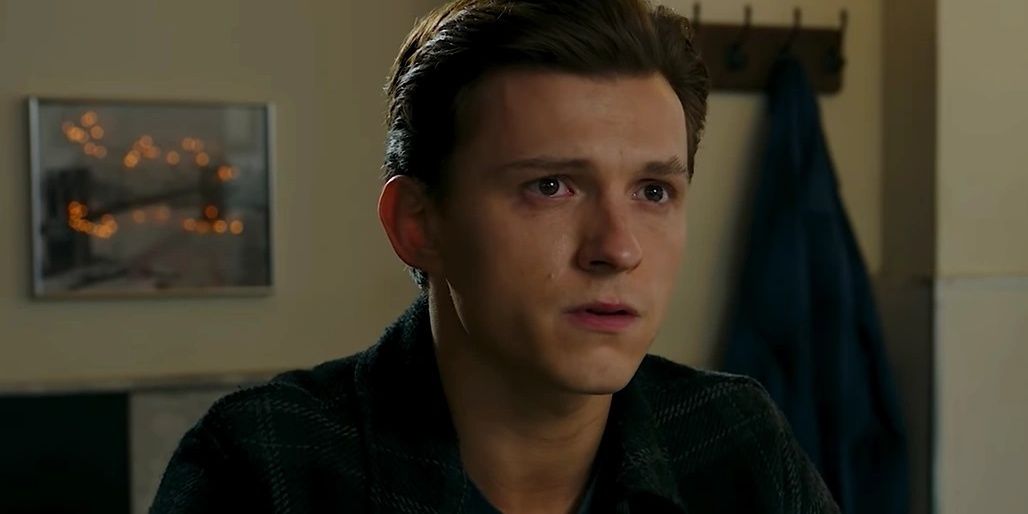 In Phase 4 of the MCU, Peter Parker's double life as Spider-Man got blown wide open thanks to Mysterio and J. Jonah Jameson. Spidey's life became a high-profile disaster after that revelation, and Spidey felt overwhelmed. He didn't regret becoming Spider-Man, but he knew what it cost him.
Spider-Man talked this over with his lover MJ over the phone, admitting things that he could hardly tell anyone else. Even at his best, Spidey knew that his normal life was gone, and a part of him missed it. Being an action hero felt thrilling and validating to him, but it was also an abnormal identity he wasn't entirely ready for.
1
"No, No, No, No, Please Don't Tell Me That You Know What I'm Going Through."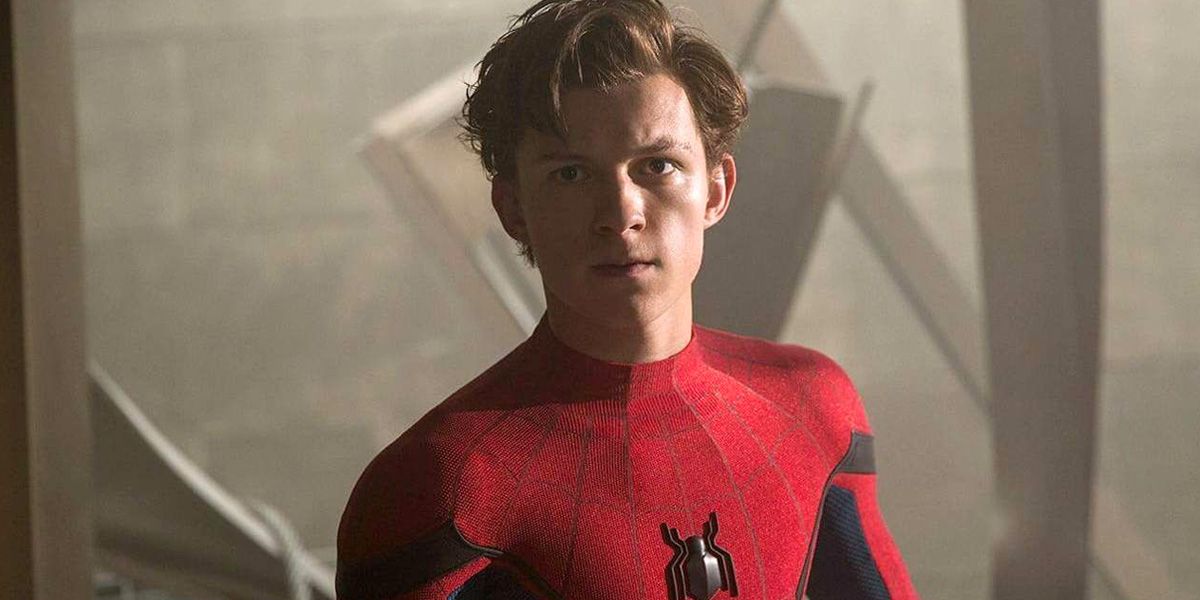 Grief became a major theme in Spider-Man: No Way Home After aunt May died in a battle. Spider-Man was devastated, and not even MJ and Ned could fully undertstand his emotional state. He simply fled to process all this in seclusion, but then two more Spider-Man heroes arrived.
Those two Spider-Man heroes had also lost someone, and they approached the MCU Spider-Man to empathize with him. At first, MCU Spider-Man defied them with this grief-stricken quote, showing how vulnerable he was, but that was just setting the scene for some serious emotional connections.
on bbc news
on hindi news
on the news today
on channel 7 news
ôrf news
campo grande news ônibus
ôpera news
campo grande news greve de ônibus
l1 news horário dos ônibus
l1 news ônibus
lago azul news ônibus
news österreich
news österreich heute
news österreich aktuell
news öffentlicher dienst
news österreich corona
news öl
news österreich orf
news ö3
news österreich heute aktuell
news österreich sport
ö24 news
ölpreis news
öbb news
ösv news
österreich news krone
övp news
özil news
öffentlicher dienst news 2023
österreich promi news