The following contains major spoilers for Spider-Man #11, on sale now from Marvel Comics.
Of all the astonishing developments in Spider-Man's life over the past year, few if any have rocked him to his very core like the emergence of Bailey Briggs, aka Spider-Boy. Apart from being a pint-sized hero with a shared motif, Spider-Boy has actually been Spider-Man's sidekick for years, even if the latter has no recollection of it. That makes it all the more heartbreaking that Spider-Man has done everything he can to shut Bailey out, and all when they both need each other more than ever.
After being rescued from what would have otherwise been a disastrous encounter with Electro, the titular hero of Spider-Man #11 (by Dan Slott, Luciano Vecchio, Edgar Delgado, and VC's Joe Caramagna) wastes no time catching up to his budding young protégé. Unfortunately for Spider-Boy, Peter hasn't come looking to thank him for the save, nor to understand Bailey's situation any better. Instead, Spider-Man has made it his mission to ensure that Bailey never returns to action as Spider-Boy. While Peter thinks he's doing the right thing by getting a child out of harm's way, that couldn't be further from the truth — and not just because of the shared history that he can't remember.
RELATED: What is Spider-Man: Reign – And Where is the Sequel Headed?
Spider-Man has Spent Decades as a Mentor to Young Marvel Superheroes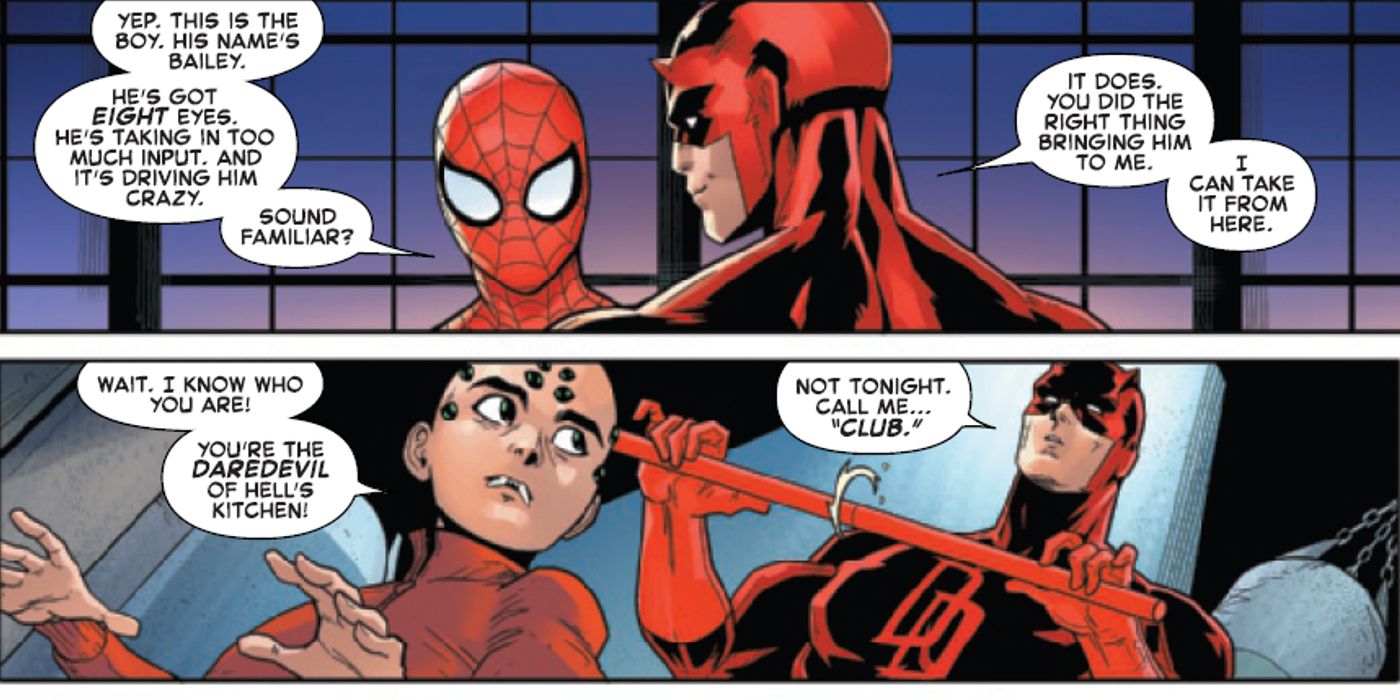 When Spider-Man begrudgingly lets Spider-Boy explain their past, it becomes clear that Peter never intended to train Bailey. That doesn't mean he couldn't help Bailey, however, as Peter was quick to call upon other heroes better suited to the task to do so for him. Even if Peter wasn't the one in charge of Bailey's training or setting the learning curve, he still took Bailey under his wing where he could. More importantly, Spider-Boy was far from the first underaged crime fighter Peter has gone out of his way to help. However, it seems the elder Wall-Crawler has completely forgotten all about that.
Although Spider-Man has been a lone hero outside of stints with teams such as the Avengers, he has also spent more than his fair share of time imparting whatever knowledge he can unto the next generation of superheroes. From helping the likes of Kamala Khan find her way to serving as a general guiding light to those looking for a role model, Spider-Man has never shied away from doing whatever he can to help. Additionally, he's never taken it upon himself to shut younger heroes down. Even Miles Morales, who directly followed in his footsteps, or at least in those of a version of him, has been openly embraced by Peter.
RELATED: Marvel's Contest of Chaos Could Rewrite the Scarlet Witch's Biggest Victory
Why Spider-Man Rejecting Spider-Boy is the Worst Thing He Could Do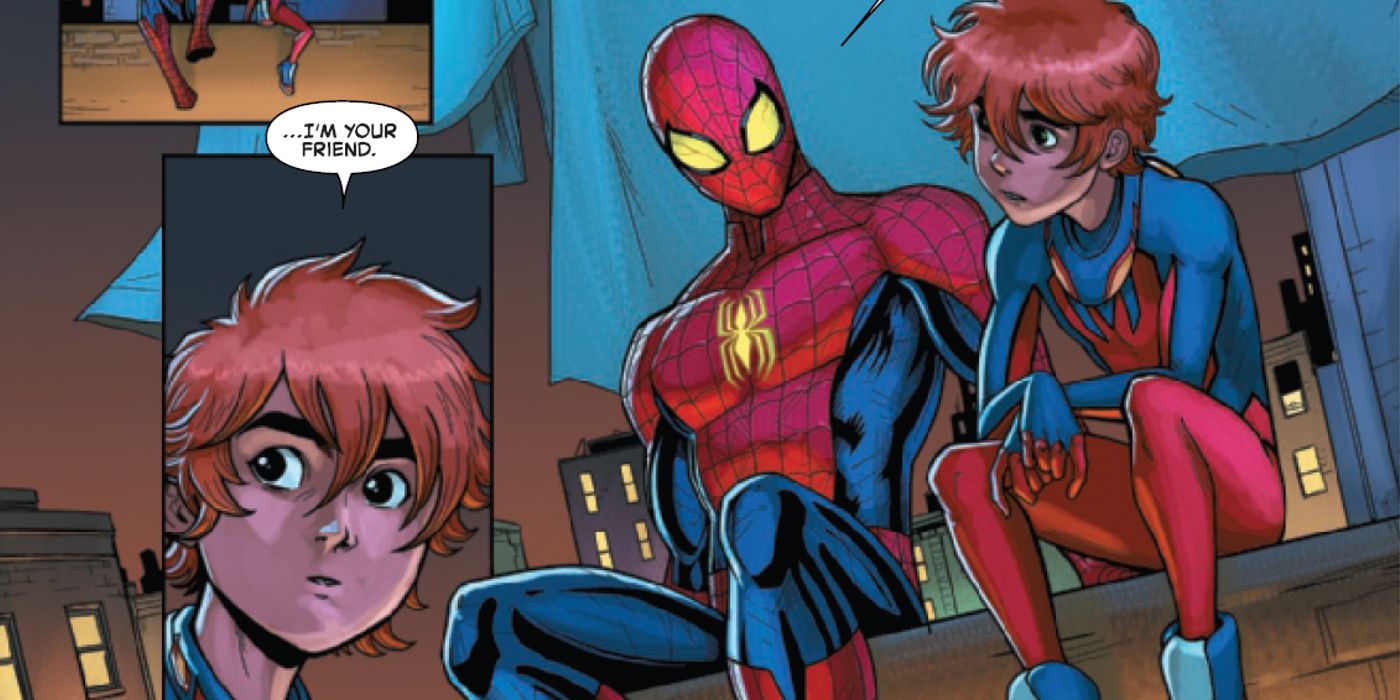 For these reasons alone, it's almost unthinkable that Peter Parker would shun Bailey as he has. Yet, those only scratch the surface of the hypocrisy on display in Spider-Man's rebuff. Peter may have been a teenager when he got his powers, but he was still a child in the eyes of the law — not to mention among his superpowered peers. Between teenage angst and the tragedies that befell him as Spider-Man, Peter was always in over his head, as he has continued to be at numerous turns to this very day. If anything, those experiences should drive Peter to accept Bailey as Spider-Boy, especially when he received the same help from heroes more experienced than himself.
While Peter Parker's costume, physique, and battlefield prowess made it difficult for onlookers to pin down who was behind the mask or what their age might be, it was always obvious to Spider-Man's fellow heroes that they weren't dealing with a veteran. Despite the obvious differences in age and experience, no one ever used those as an excuse to avoid working with Spider-Man. In fact, it was Spider-Man who effectively pioneered the very concept of a team-up comic, thanks to his numerous and frequent adventures alongside the likes of Johnny Storm and Wolverine. Not all of these encounters were necessarily what Spider-Man had been looking forward to, but each of them was invaluable in providing its own brand of formative experience.
RELATED: Spider-Man Has Lost His Best Love Interest – Again
How Spider-Man Can Help Spider-Boy — And Vice Versa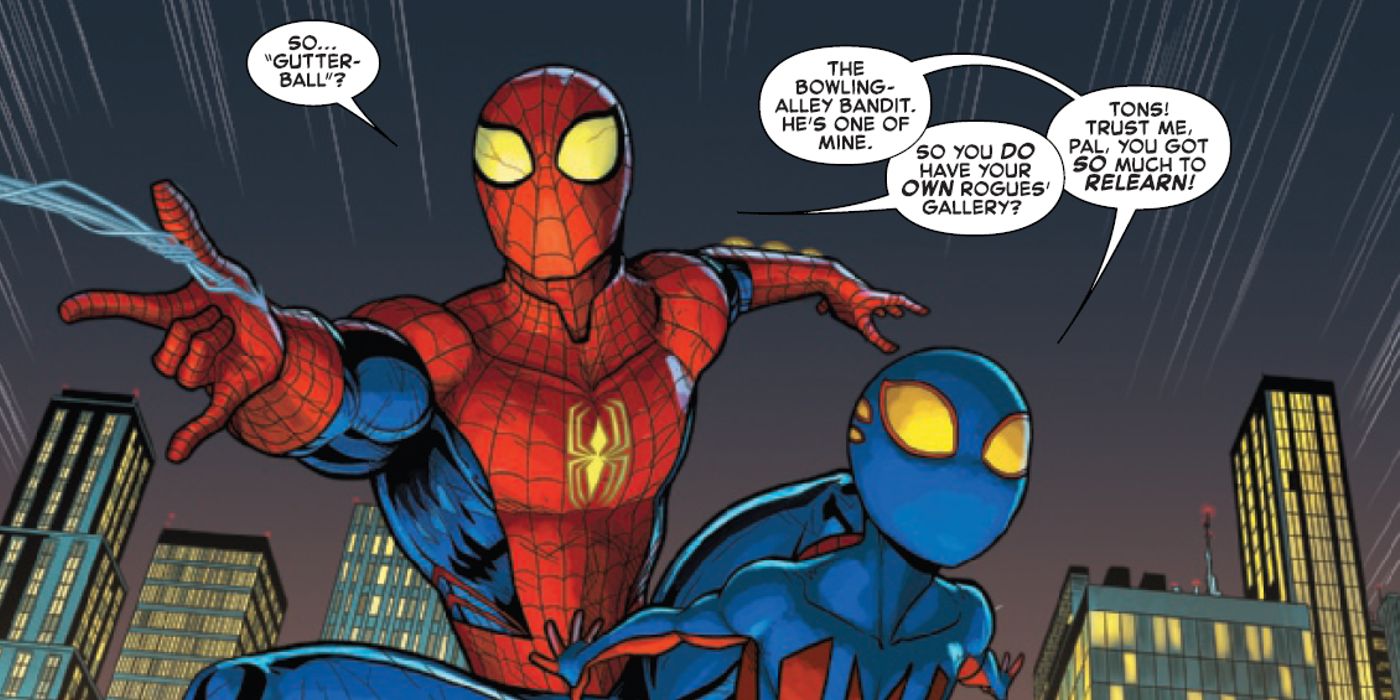 All things considered, Spider-Man would be neither the person nor hero he is today if it weren't for all the help he received from veteran superheroes over the years. As such, he has neither any good reason nor the right to deny Bailey those same opportunities. This isn't to say Peter doesn't have the right to walk away from any potential relationship with Spider-Boy, but rather, that he has no real authority to be shutting the young hero down. If he did, Peter would only put Bailey in further harm's way by leaving him to his own devices unsupervised. Worse still, he would leave Bailey with a sense of mistrust towards Earth's Mightiest Heroes, that would almost certainly prevent him from going to anyone else in the future.
Thankfully, that hasn't proven to be the case now, and it doesn't look like it will be anytime soon. This opens the door for Spider-Boy to not only get the help he's been so desperately searching for, but to rebuild the relationships that were lost when he came back into being. Beyond that, it opens the door for Spider-Man to come to terms with the way his world has changed since the events of "End of the Spider-Verse," and that there is always going to be a younger hero looking to him for answers because of them. With any luck, that will lead to subsequent shifts in the way Peter Parker sees Bailey and others who have decided to carry on his legacy and, more importantly, the way that he sees himself.
on bbc news
on hindi news
on the news today
on channel 7 news
ôrf news
campo grande news ônibus
ôpera news
campo grande news greve de ônibus
l1 news horário dos ônibus
l1 news ônibus
lago azul news ônibus
news österreich
news österreich heute
news österreich aktuell
news öffentlicher dienst
news österreich corona
news öl
news österreich orf
news ö3
news österreich heute aktuell
news österreich sport
ö24 news
ölpreis news
öbb news
ösv news
österreich news krone
övp news
özil news
öffentlicher dienst news 2023
österreich promi news