Editor's Note: The following contains spoilers for Spider-Man: Across the Spider-Verse
The Big Picture
Canon events in the Spider-Verse are crucial for the existence of each dimension, and any attempts to change them can have devastating consequences.
Miguel O'Hara knows the full consequences of disrupting canon events, as he experienced the disintegration of a universe when he tried to change his own fate.
Miles's desire to save his father by altering a canon event could potentially destroy the entire Spider-Verse, and Miguel is right to stop him for the greater good.
Superheroes commonly fight against villains to prevent them from causing any more harm, taking whatever actions are needed at the moment to save everyone they can. In small-scale battles, these decisions can be easy for the hero to make because the only people in danger are those within the vicinity, and the hero has the abilities necessary to stop the bad guy. When superheroes are fighting to stop mass atrocities, though, many of their choices have to take the greater good into consideration because catastrophic events will happen no matter what actions they take. In Spider-Man: Across the Spider-Verse, Miguel O'Hara (Oscar Isaac) leads the Spider Society in an interdimensional struggle to maintain the integrity of the Spider-Verse. The interconnected universes of all spider-people rely on canon events occurring in each of the universes. Miguel knows more about the consequences of disrupting canon events than anyone, so when Miles (Shameik Moore) rebels and tries to prevent one of his universe's canon events, Miguel fights harder than anyone else in the Spider-Verse to stop him, and he was right to do so.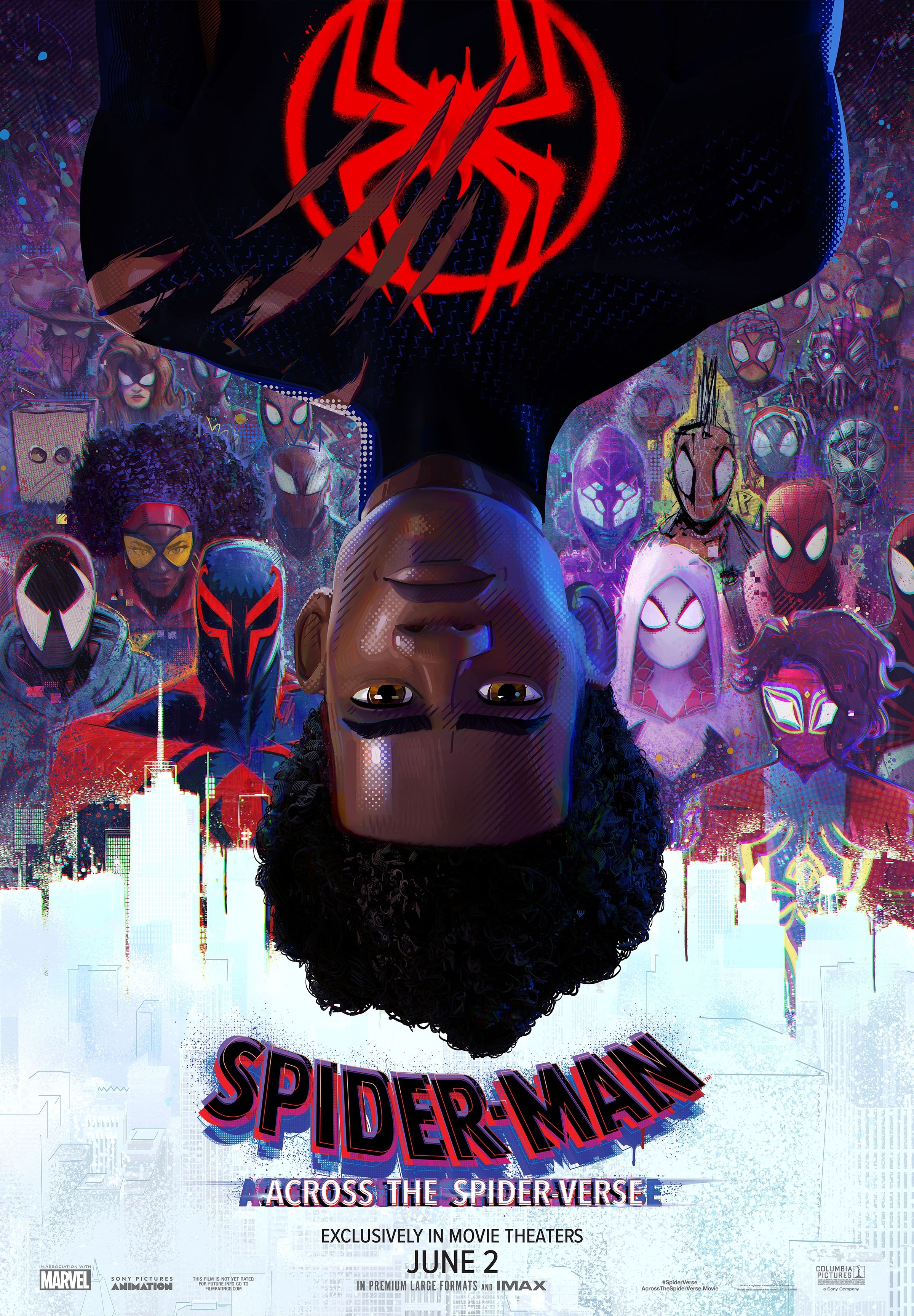 Miles Morales catapults across the Multiverse, where he encounters a team of Spider-People charged with protecting its very existence. When the heroes clash on how to handle a new threat, Miles must redefine what it means to be a hero.
Release Date

June 2, 2023

Director

Joaquim Dos Santos, Kemp Powers, Justin K. Thompson

Cast

Shameik Moore, Hailee Steinfeld, Oscar Isaac, Jake Johnson

Genres

Animation, Superhero, Action, Adventure
Why Are Canon Events So Important in 'Spider-Man: Across the Spider-Verse'?
In the Spider-Verse, canon events are moments in every spider-person's life that absolutely must take place in order for their dimension to continue existing. They are often events that formidably shape the thoughts and feelings of every spider-person, and most of them involve the tragedies they face. A spider bite happens. An uncle dies. A police captain is killed trying to save a child. These and many more landmark events that happen in each dimension are what connects the Spider-Verse together. Any attempts to change canon events could drastically distort that dimension's future, causing the whole thing to disintegrate, which could potentially spread the entire Spider-Verse.
Miguel is the Spider-Man from the year 2099, and he made the mistake of trying to change a canon event in his own life. He used all the technology at his disposal to discover an alternate universe where he had found happiness with a family. When the Miguel from that universe is killed, he travels there to take his place so that he can have a chance at being happy by becoming the father to his alternate self's little girl. His death in that universe was a canon event, though, and his presence in the wrong universe caused their reality to disintegrate. He had to watch his daughter dissolve as he carried her in his arms. This is why no one knows the full consequences of altering canon events like Miguel, and why he fights so passionately to keep it from happening in any other universe again.
The True Cost of Miles Disrupting Canon Events in 'Spider-Man: Across the Spider-Verse'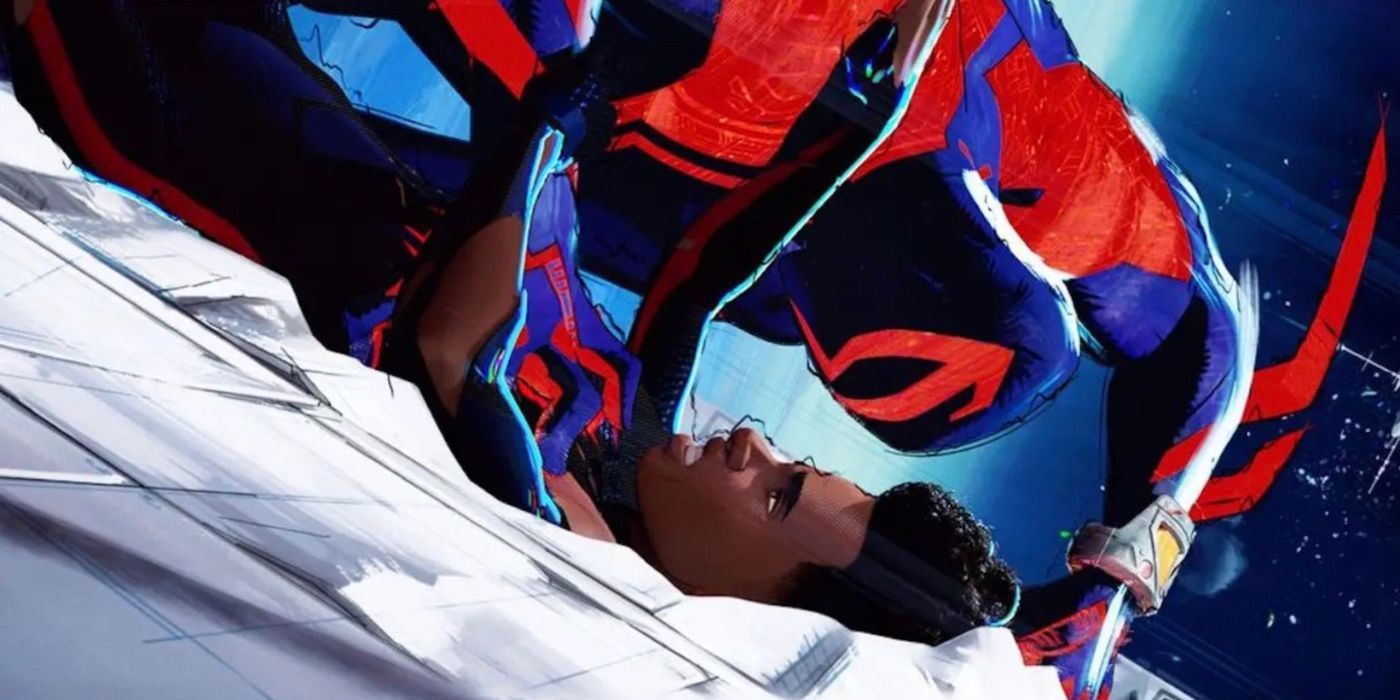 Miles causes problems for the Spider-Verse the first time he crosses into another dimension. He follows Gwen (Hailee Steinfeld) into Earth-50101, the home of Pavitr Prabhakar (Karan Soni). The Spot (Jason Schwartzman) had traveled there, and while trying to capture him, the damage caused in their fight leads Miles to save the police captain who was meant to die saving a child. Disrupting this canon event causes a massive quantum hole to open in their universe and, even though a team from the Spider Society showed up with technology capable of containing the anomaly, no one is able to reassure Pavitr that his universe is safe from further damage.
The real trouble for Miles comes after he learns about the Spider-Verse and the importance of canon events from Miguel at the Spider Society headquarters. Miguel tells Miles about the unavoidable tragedies that every spider-person must face in their universe in order for existence to continue. In Miles' case, however, his father Jefferson Morales (Brain Tyree Henry) is the new police captain whose fate seems sealed in a canon event that is supposed to take place in two days. As a superhero who has saved countless people's lives, all Miles can think is that saving his father is the only right thing to do. Despite having seen what happened on Earth-50101 when he saved their police captain, Miles still believes he has to try and save his dad.
Miles' Selfish Desire Could Destroy the Spider-Verse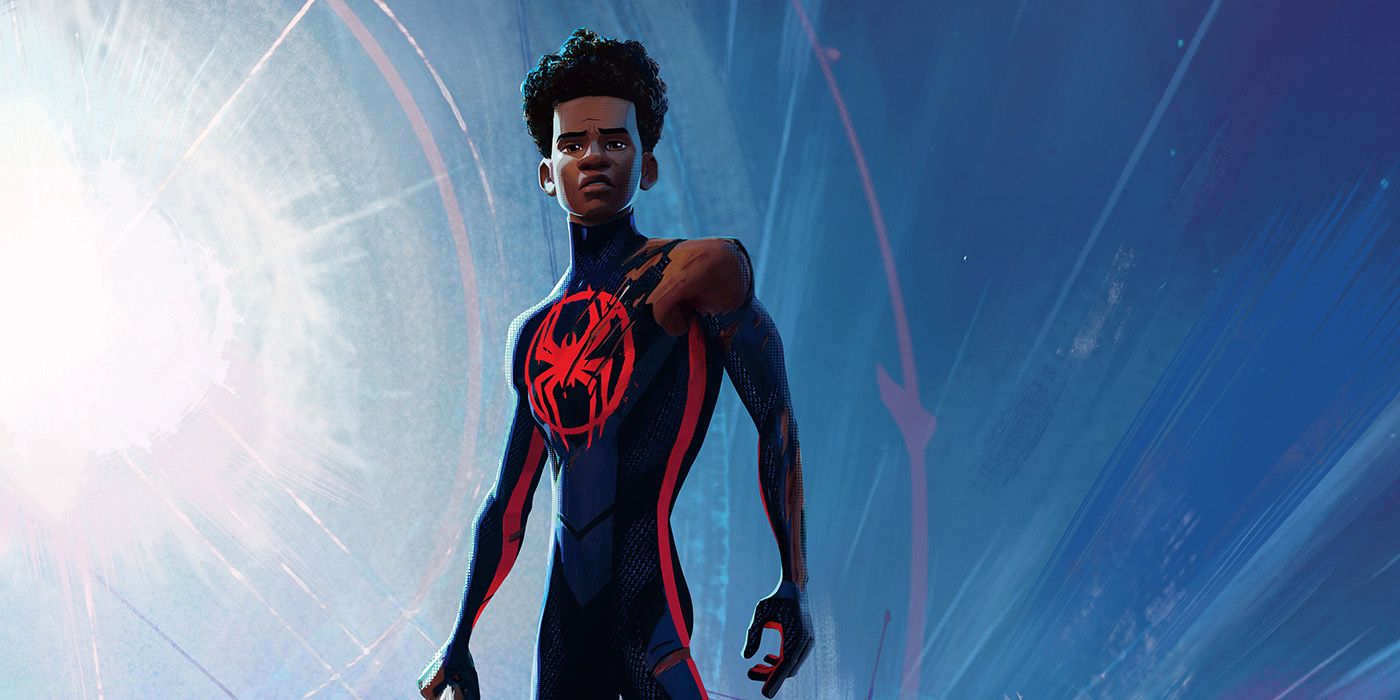 Miles is following his instincts, and has a strong optimistic belief that Spider-Man is capable of doing anything, including altering canon events. Unlike Miguel, Miles has no understanding of the interconnectedness of the different Spider-Verses. While Miles is making his way to see him in the Spider Society, Miguel is psyching himself up for everything he's about to ask Miles to do, saying, "I don't always like what I have to do, but I know I have to be the one to do it, and I've given up too much to stop now." Miguel believed that what he wanted to do would be harmless, that he could slip unnoticed into the space left by a version of him that had died. All he can see now is that Miles is trying to make the same mistake he did. Miles only knows what he wants, but Miguel knows the consequences of taking what he wants without considering the bigger picture. He was never asking Miles to be okay with the death of his father, he was asking him to accept that it's a necessary tragedy to maintain the stability of every universe connected to them.
All Actions Have Consequences, Even for Spider-Man
Showing that the fate of all spider-people requires certain tragedies to happen for their development helps teach audiences that even the smallest events can shape the rest of our lives forever. Miguel learned the hard way how trying to change these events, even with the best intentions in mind, can still have devastating consequences. Miles, however heroic he believes his actions to be, is going to destroy his dimension by preventing a death that will have a profound effect on him and the world around him. Miguel told him what the consequences would be, but he's going to tempt fate anyway. That's why Miguel is right to stop Miles before he destroys every dimension in the Spider-Verse.
Spider-Man: Across the Spider-Verse is now streaming on Netflix in the U.S.
on bbc news
on hindi news
on the news today
on channel 7 news
ôrf news
campo grande news ônibus
ôpera news
campo grande news greve de ônibus
l1 news horário dos ônibus
l1 news ônibus
lago azul news ônibus
news österreich
news österreich heute
news österreich aktuell
news öffentlicher dienst
news österreich corona
news öl
news österreich orf
news ö3
news österreich heute aktuell
news österreich sport
ö24 news
ölpreis news
öbb news
ösv news
österreich news krone
övp news
özil news
öffentlicher dienst news 2023
österreich promi news