Director David Lancaster is back in the driver's seat once more with a new documentary about an iconic motorcycle designer and manufacturer, Speed Is Expensive: Philip Vincent and the Million Dollar Motorcycle. Through the many pieces of archival footage from Vincent's time, audio recordings of the man himself, as well as sit-down conversations with many of the people who were a part of his life, viewers can now take an unprecedented and grand look into one of the most determined minds of the early 20th century. Changing the world's view on motorcycle design as well as setting records all over the world with his record-breaking bikes, Lancaster does not shy away from the challenges that came into the British motorbike designer's life either.
Through the personal and emotional third-hand accounts that come from Vincent's close circle, audiences not only go through the highs but also come to experience the lows of the man's heartfelt journey. These include a life-altering accident (that comes from foolishly riding without a helmet) and, unfortunately, being left with nothing at the end of his days even though he was at the top of the world when he was in his prime.
Providing a smooth-voiced narration throughout the length of the documentary, award-winning actor Ewan McGregor (Obi-Wan Kenobi, Trainspotting) soothes viewers into this biography with a deep but rhythmic tone that greatly helps to keep the flow going for this historical piece. From the expositional introduction that highlights Vincent's life in just a few minutes to the inspirational ending that shows the legacy of the Vincent Motorcycles, McGregor's vocal essence easily meshes with the momentous roller coaster ride that is Speed Is Expensive.
At points, Lancaster's production crew even combines McGregor's narration with audio recordings from the past to form complete, bold statements. In other works that would decide to do this, the technique might be seen as jarring or insincere but the experimental joining of the past and present is seamless in this documentary and quite enjoyable to hear.
Setting the Scene in a Small Factory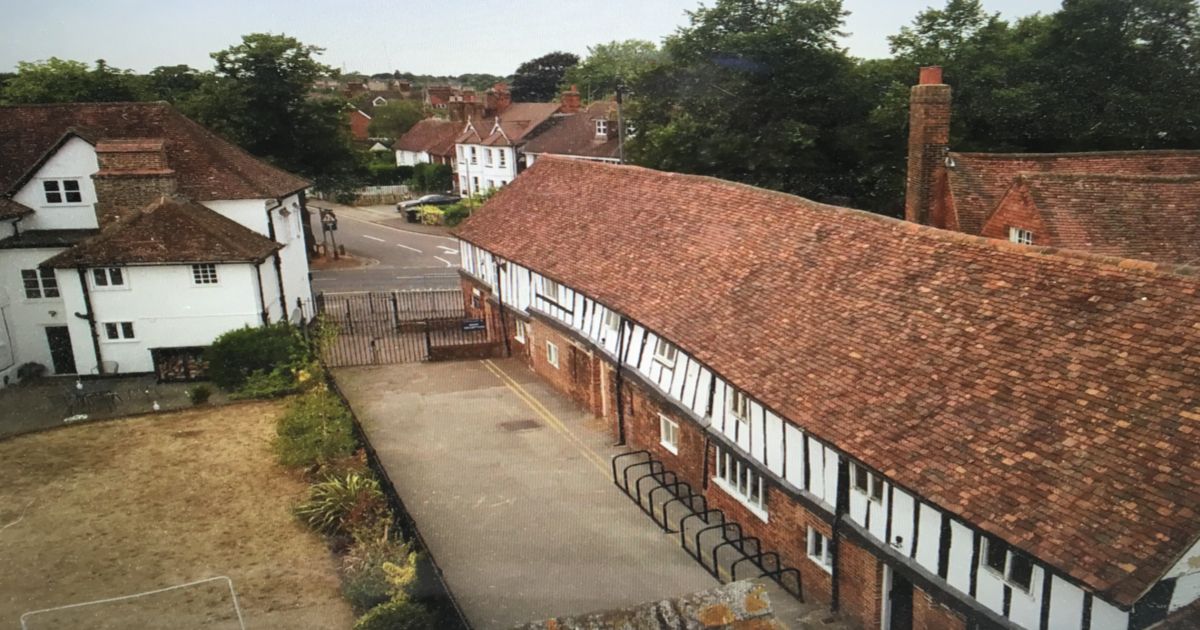 Speed Is Expensive starts with a tenderly telling event from young Vincent's life when a renowned doctor casually told his mother that he would be a brilliant inventor just by feeling his head; it's a detailed and intimate moment shows viewers that this biographical production is sincere in its task. From there, we dive not only into his college days but also become familiar with his small factory in Stevenage (a large town 30 miles north of London). Viewers are introduced to his closest friend, Bill Clark, and one of Vincent's most prestigious engineers, an Australian man by the name of Phil Irving. As a means of coming back to the modern day, Vincent's grandson takes a trip down memory lane with Irving's widow, providing an unforeseen tether between the two points in time.
Even with the documentary only being about 80 minutes long, the viewer never feels rushed or hurried past any eventful subjects. Creatively named chapters with a slow transition sort Vince's life into memorable pieces which aptly give viewers space to breathe. In describing the motorcycle creator's life in a cinematically entertaining way, Lancaster also finds the time to include interesting tangential events in Speed Is Expensive that expand the audience's snapshot sized scope of this otherwise private world. One of the more lighthearted moments includes the court dismissing a speeding ticket from one of Vincent's test drivers because they could not believe a motorcycle could go over 110 miles per hour.
A more serious account details the effects that World War II had on the company and Vincent's personal relationships. For a time, the Stevenage factory was converted into a munitions depot, and unfortunately Bill Clark (who became a squadron leader during the war) died in a dogfight up in the skies. Lancaster beautifully ties this into Vincent's next business venture by noting that the motorcycle creator focused his emotions for his lifelong friend into now making newly designed bikes that were fit for the heroes that came home. Related: Biggest Stars Who Served in the Military for World War II
The Most Famous Motorcycle Picture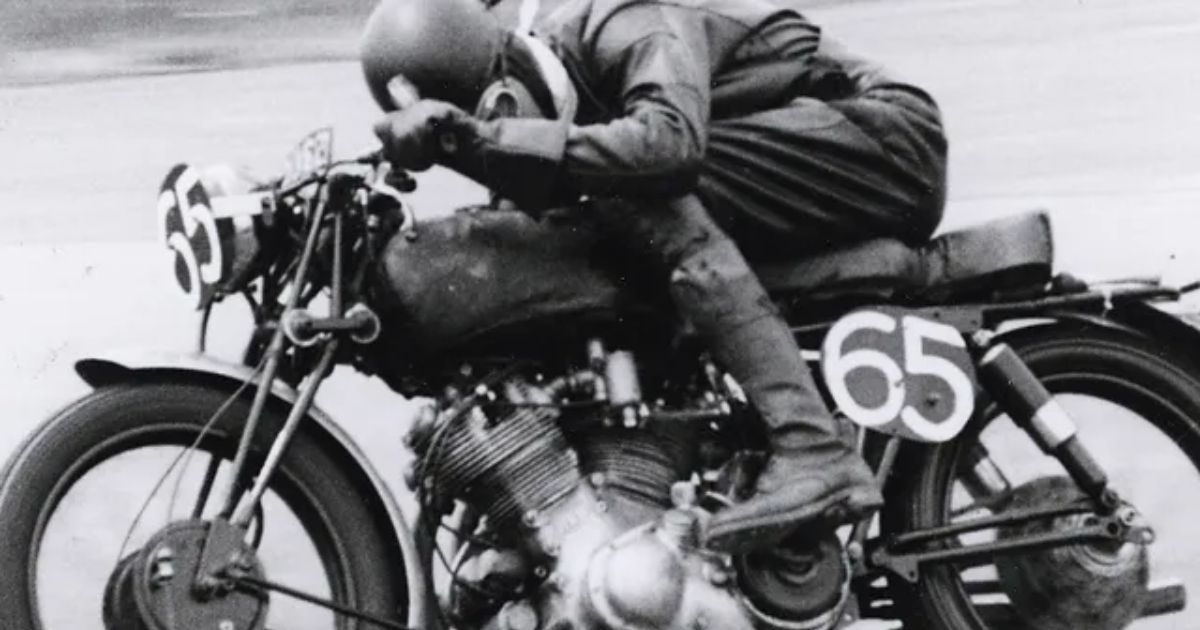 This cinematic roadmap of Vincent's life takes another somber detour when he becomes involved in a traumatic accident while testing the new models on a long and open track. This is a crucial moment of self-awareness for Lancaster, because it's evident that the director knows when too much sadness will make a film sink.
Using an inspirational song to show Vincent's perseverant attitude during this time, we witness the entrepreneur and motorcycle creator manufacturer travel to New York where he meets with Rollie Free and John Edgar, who help set a new land speed record in 1948. Considered to be the most important picture in motorcycling history with the driver laying flat over the rims of a speeding Vincent HRD bike in order to alleviate weight, late night comedian Jay Leno talks about this triumph in detail.
The audience is then pointed to Marty Dickerson, a street level biker who was hired by Vincent Motorcycles in order to promote the brand in illegal but strategic street races. Interviewing him in the flat landscape of California is a good example of how Speed Is Expensive stands out from the current saturation of the genre by always finding the right people and capturing the situations from those times and being as close as it can to those times.
Related: The Best Movies About Bikers and Motorcycles, Ranked
In the aftermath of the war, Vincent's company was dropping in relevancy overall due to a generational shift toward more modernly designed motorcycles. Vincent and his team tried to change that pattern by appearing at the Montlhéry circuit in 1952, attempting to maintain speeds of 100 miles per hour for 24 hours. Lancaster thrillingly captures the events, along with Mad Jack Ehret setting a new land speed record in Australia riding a Vincent Black Lightning bike. But it wasn't really enough.
Philip Vincent and His Modern Classics
Staying true to history, Speed Is Expensive then faces the harshest truth when it comes to Vincent's life. The conclusion comes slowly as audiences are informed that bad redesigns, mounting creditors, recently hired yes men, and the chairperson's ailing health all led to the last Vincent motorcycle being made in 1955. Interviews with those who were around him as well as family photos show that the man was not who he used to be. A drawn face, gaping eyes, and blank stares tug at the heartstrings of viewers who stayed with this story until the finale.
The last part of the film not only spotlights former employees and their fond memories but also shows the growing collectible rarity of the motorcycle and the fact that new speed records are still being made to this day. Vincent Motorcycles have transitioned from being something old to becoming a classic staple which will never be lost to time. The bike was an expression of Philip Vincent's ideas and this documentary is an extension of that — creative ingenuity that highlights a sophisticated time for both motorcycle riders and enthusiasts.
Speed is Expensive: Philip Vincent and the Million Dollar Motorcycle will be available on DVD and digital starting September 26th.
on bbc news
on hindi news
on the news today
on channel 7 news
ôrf news
campo grande news ônibus
ôpera news
campo grande news greve de ônibus
l1 news horário dos ônibus
l1 news ônibus
lago azul news ônibus
news österreich
news österreich heute
news österreich aktuell
news öffentlicher dienst
news österreich corona
news öl
news österreich orf
news ö3
news österreich heute aktuell
news österreich sport
ö24 news
ölpreis news
öbb news
ösv news
österreich news krone
övp news
özil news
öffentlicher dienst news 2023
österreich promi news