Summary
Kody Brown's recent behavior on Sister Wives suggests he may be experiencing symptoms of age-related hypogonadism, similar to male menopause.
Kody's disinterest and gloomy attitude towards his ex-wives is concerning, as he avoids taking responsibility for their issues.
Kody's lack of intimacy with his ex-wives could be attributed to low testosterone levels and a decreased sex drive.
Kody Brown's unusual behavior in Sister Wives season 18 might be down to his hormones. Kody started his Sister Wives stint as the patriarch of the Brown family, married to Meri, Janelle, and Christine Brown. Although he didn't grow up in a polygamous family, Kody embraced the lifestyle, and shortly after the show premiered, the patriarch was already planning his next wedding. After meeting in church, Kody fell in love with Robyn Brown, and their relationship dominated the early parts of Sister Wives season 1.
Robyn integrated into the family quickly, and Kody kept them all together. However, the patriarch soon started showing his preference for his younger bride, affecting his relationships with the other wives. After more than a decade of polygamy, Kody found himself facing the exit of his senior wives. First, it was Christine who left in 2021, followed by Janelle Brown and then Meri Brown. Nonetheless, Sister Wives season 18 started with Kody in a monogamous marriage with Robyn while his ex-wives moved on. While this year was supposed to be the season where Kody tries to get his family together, the 54-year-old hasn't really looked the part.
Related: Sister Wives – Kody's Bro Moments ("Testosterone Tuesdays") Are Comedy Gold
Kody's Changed So Much (His Attitude Is Terrible Lately)
There's a medical condition called "age-related hypogonadism," which is like a male menopause, where men lose testosterone as they age. Although the defining age or symptoms for diagnosing hypogonadism in aging men is a bit challenging, one of the psychological symptoms includes sadness and loss of energy. While Kody has not been diagnosed with hypogonadism (officially), Kody's recent behavior on Sister Wives seems consistent with those symptoms.
Since Sister Wives Season 18 premiered, Kody has seemed disinterested in many things and often cuts across as gloomy. For one, Kody's attitude towards his ex-wives has been quite alarming. Kody doesn't seem to have forgiven his wives and, instead of finding a way to solve their issues, has avoided taking responsibility.
Kody Didn't Want To Sleep With Meri, Janelle & Christine
Although many issues plagued Kody's marriage with his ex-wives, Meri, Janelle, and Christine, one of the most serious was their lack of intimacy. It's not a secret that Robyn was by far Kody's favorite wife; however, his reluctance to share his body with his ex-wives certainly raised many questions about Kody's intentions and ability. Low sex drive is one of the indicators of someone with low testosterone, which might be a factor in why Kody was less sexually active with his ex-wives. Kody has continually denied his favoritism towards Robyn, so this might explain why he rarely knocked on the bedroom door of his ex-wives.
Kody's More Emotional Than He Used To Be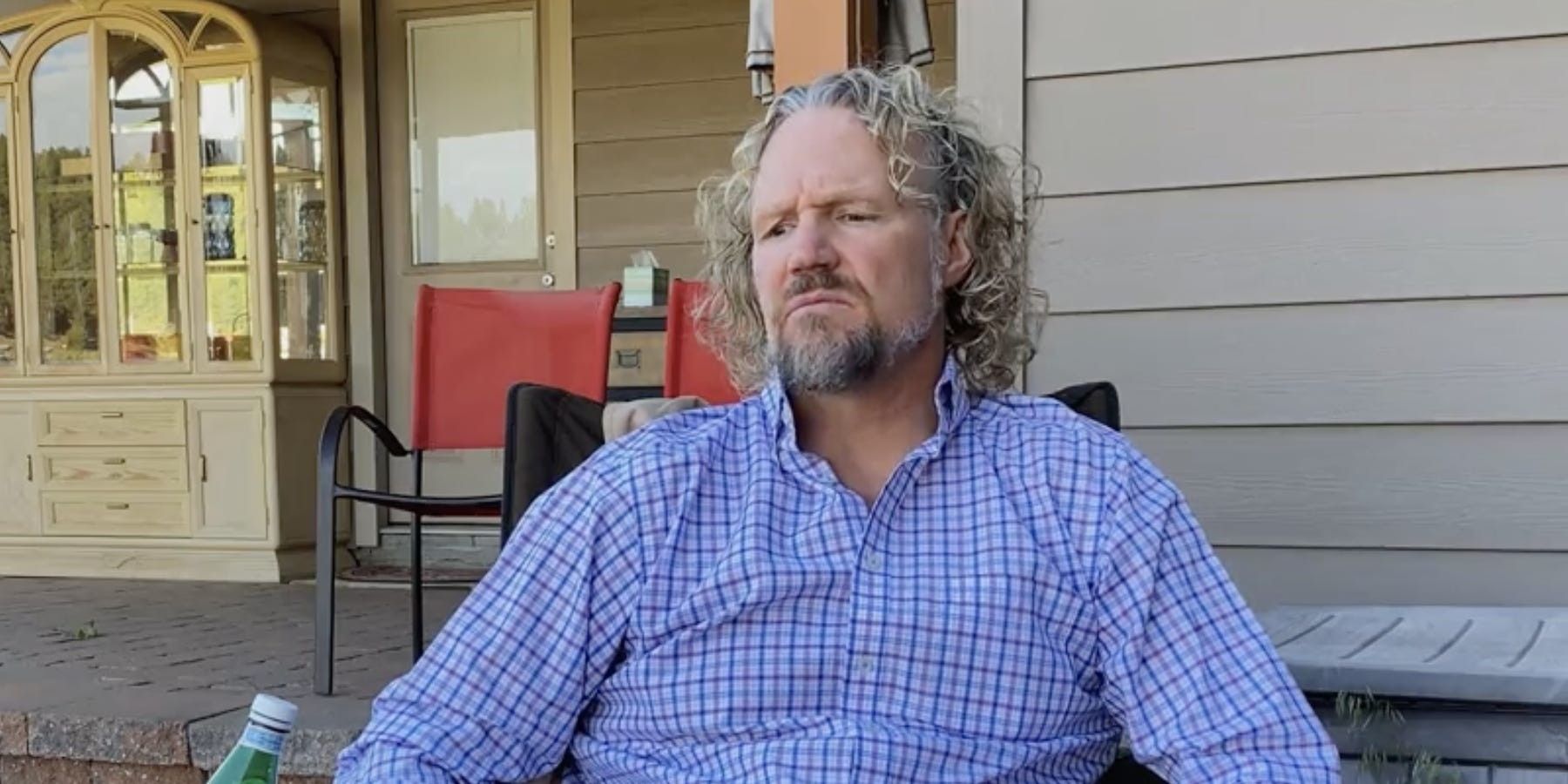 For most of his Sister Wives stint, Kody stood as the authority figure, making the final decisions concerning his wives and kids. Although he never hid his love for his family, Kody often tried to keep his emotions in check to remain impartial and serve as the voice of reason whenever there was a dispute in the family. However, that trait has disappeared in recent seasons, especially in Sister Wives season 18, where Kody's emotional outbursts have been more frequent.
Kody has talked about his anxiety attacks, "evil thoughts," and even being "triggered." While Kody's mood swings can be attributed to the breakdown of his marriages, they might have been further heightened by his male hormones at play. At 54 years old, Kody has started the second half of his life, making him susceptible to age-related hypogonadism. Nonetheless, there's still much to unpack in Kody's journey to reconnect with his ex-wives as Sister Wives season 18 unfolds.
Sister Wives season 18 airs Sundays at 10 p.m. EST on TLC.
on bbc news
on hindi news
on the news today
on channel 7 news
ôrf news
campo grande news ônibus
ôpera news
campo grande news greve de ônibus
l1 news horário dos ônibus
l1 news ônibus
lago azul news ônibus
news österreich
news österreich heute
news österreich aktuell
news öffentlicher dienst
news österreich corona
news öl
news österreich orf
news ö3
news österreich heute aktuell
news österreich sport
ö24 news
ölpreis news
öbb news
ösv news
österreich news krone
övp news
özil news
öffentlicher dienst news 2023
österreich promi news