Summary
Sea of Stars brings back the vintage approach of turn-based combat, challenging players' tactical abilities and reminding them of the value of slowing down in a world of instant gratification.
The game features immersive storytelling, platforming elements, and a beautiful pixel art aesthetic reminiscent of classic RPGs, providing players with an interesting narrative and a special playthrough experience.
Sea of Stars demonstrates the timeless appeal of simplicity in games, paving the way for the resurgence of turn-based RPGs and pixel graphics. The game's success with community backers showcases the power of nostalgia and the connection with gaming fans.
In an industry dominated by hyper-realistic graphics and elaborate visual effects, Sea of Stars makes retro games relevant again. Developed by Sabotage Studio and funded through a successful Kickstarter campaign, the turn-based RPG embraces pixel art aesthetics reminiscent of the 16-bit era. It does so while finding ways to create a new experience, making gamers feel like they are playing something familiar but still fresh and exciting. While advanced graphics continue to push the limits of video game technology, Sea of Stars reminds players of the beauty in simplicity.
The fast-paced action of modern gaming has mostly left turn-based combat relegated to the past. Even classics like Final Fantasy 7 ditched turn-based battles when it was time for the highly anticipated remake to hit the shelves. Sea of Stars proudly brings back this vintage approach, allowing players to attack their enemies turn-for-turn and grow stronger as the game progresses. The title's combat system challenges players' tactical abilities because battles are won through planning rather than reflexes. In a world of instant gratification, Sea of Stars is a testament to the value of slowing down. It can also change the way games are developed in the future.
RELATED: Are HD-2D Graphics Improving Pixel Art or Holding It Back?
Sea of Stars Delivers Epic Quests on a Beautiful Backdrop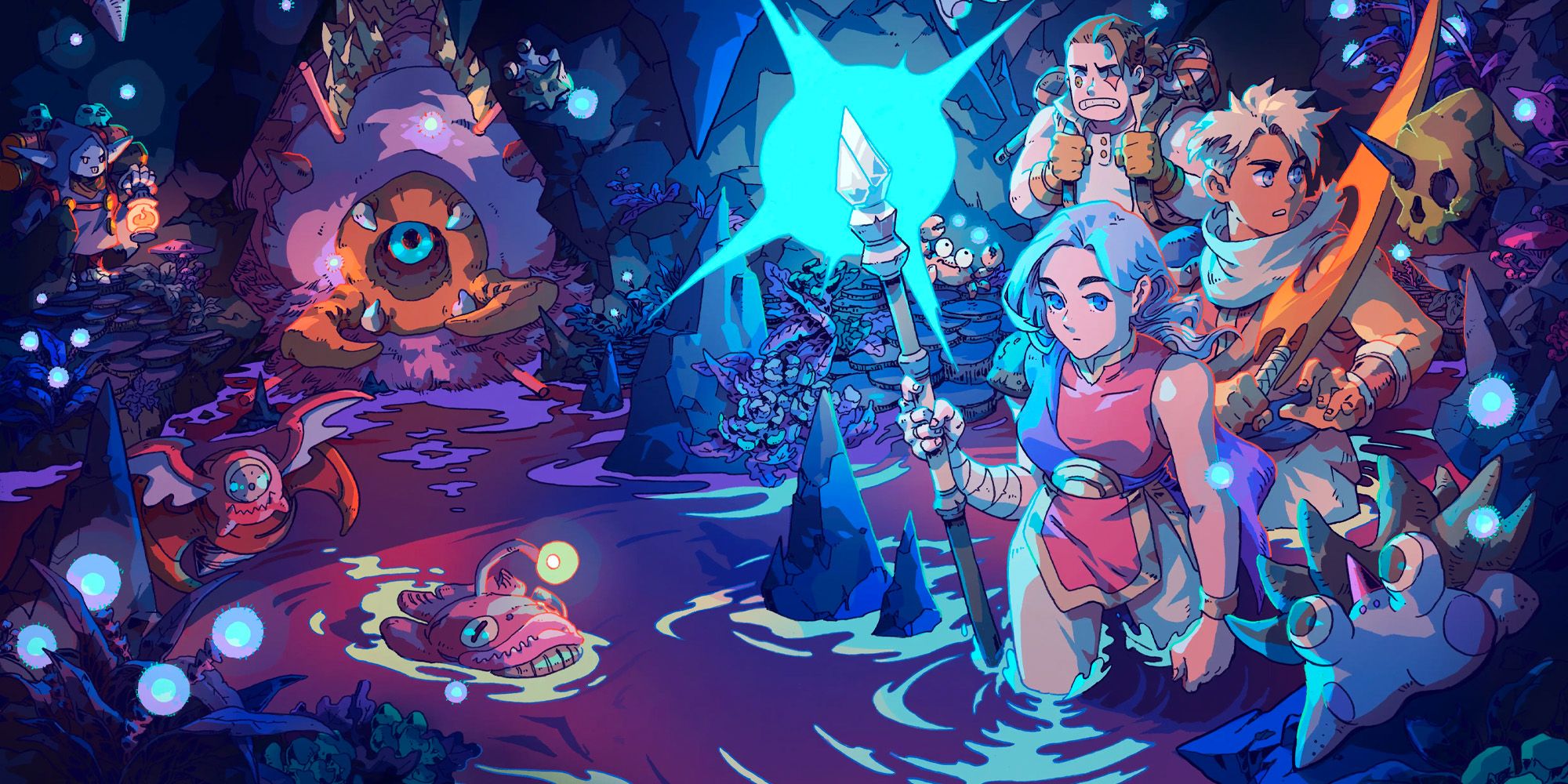 Unforgettable stories are at the heart of every great RPG, and Sea of Stars does not disappoint. While picking up new magic spells and weapons was great in Final Fantasy 6 or Chrono Trigger, it was their stories which carried the experience. Sea of Stars' developers found a way to make their game more immersive. It features platforming elements as players traverse through the map and some of the dungeons will bring back memories of The Legend of Zelda: A Link to the Past. Sea of Stars does a great job of providing players with an interesting narrative to keep them wanting more and the gameplay to make the playthrough experience special.
Sea of Stars clearly draws inspiration from the 16-bit era of Super Nintendo RPGs but then takes advantage of modern hardware to create a visually stunning game that was not possible in the 1990s. One thing gamers will notice quickly is the lighting effects and real-time shadows. Sea of Stars incorporates a day-night cycle that looks stunning and provides an added bonus on top of the beautiful pixel art. The development team also pulls no punches when it comes to the game's audio. Yasunori Mitsuda — an experienced game composer known for titles like Chrono Trigger — was brought on to create songs. Sea of Stars players may find themselves immersed in both Mitsuda's music and the game's utilization of surround sound. The visual and audio improvements show how the developers at Sabotage Studio pulled the best elements of classic RPGs and paired them with modern design sensibilities.
RELATED: Marvel's RPG Could Inspire Other Major Franchises To Follow Suit
Sea of Stars is Fueled by Nostalgia and Chrono Trigger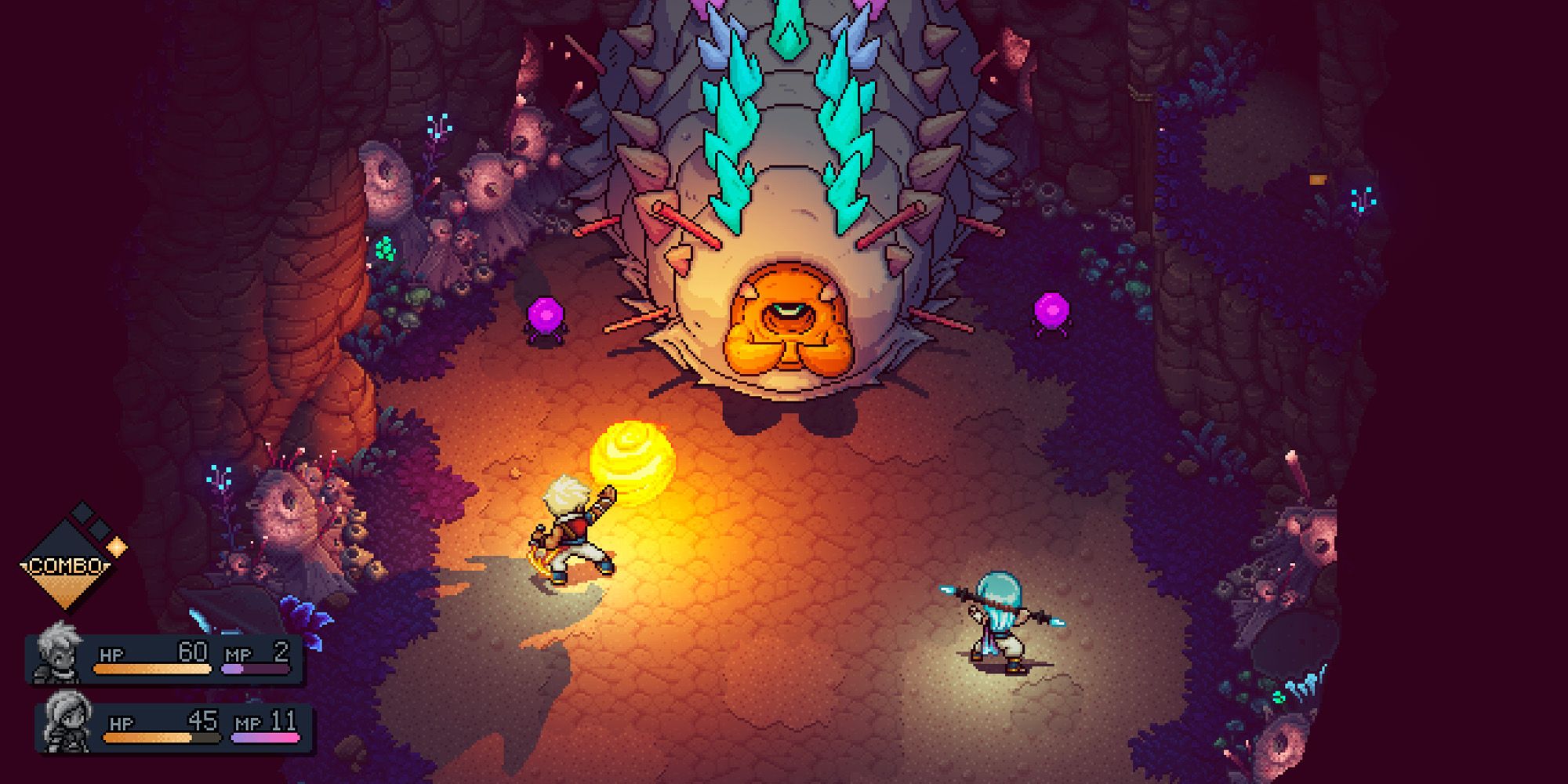 The Sea of Stars Kickstarter campaign is one of the most successful crowdfunding ventures in gaming history. It raised more than one million dollars, enabling the developers to secure additional funding for in-game cinematics and downloadable content. The campaign video showcased the title's similarities to classics from RPGs' golden era in the 1990s. Based off that video, more than 30,000 backers pledged, proving there's a market for games that pay homage to the aforementioned turn-based RPGs that shaped many gamers' journeys. The hype surrounding the game landed it a spot in the Xbox Game Pass and PlayStation Plus libraries. Sea of Stars proudly wears old-school influences on its sleeve, and fans of the genre made sure the game got into the hands of as many people as possible.
Sea of Stars' warm reception shows there is a timeless appeal to simplicity in games. Players can see characters physically touch enemies and are immediately thrust into a battle without any load times or scene-swapping. Characters can team up with each other for combo attacks that are similar to the dual-tech mechanic seen in Chrono Trigger. There's also a strong visual similarity between Sea of Stars and Chrono Trigger that suggests the latter was an influence on the former, in addition to composer Yasunori Mitsuda's involvement. With Chrono Cross's recent modern port and the announcement of a Super Mario RPG: Legend of the Seven Stars remake, calls for a new Chrono Trigger could ramp up behind the success of Sea of Stars. Clearly there's still an interest in the gameplay and style that Chrono Trigger employed.
RELATED: How Final Fantasy Pixel Remaster Quietly Set a New Standard for Retro Game Preservation
Sea of Stars Paves New – But Familiar – Path to Success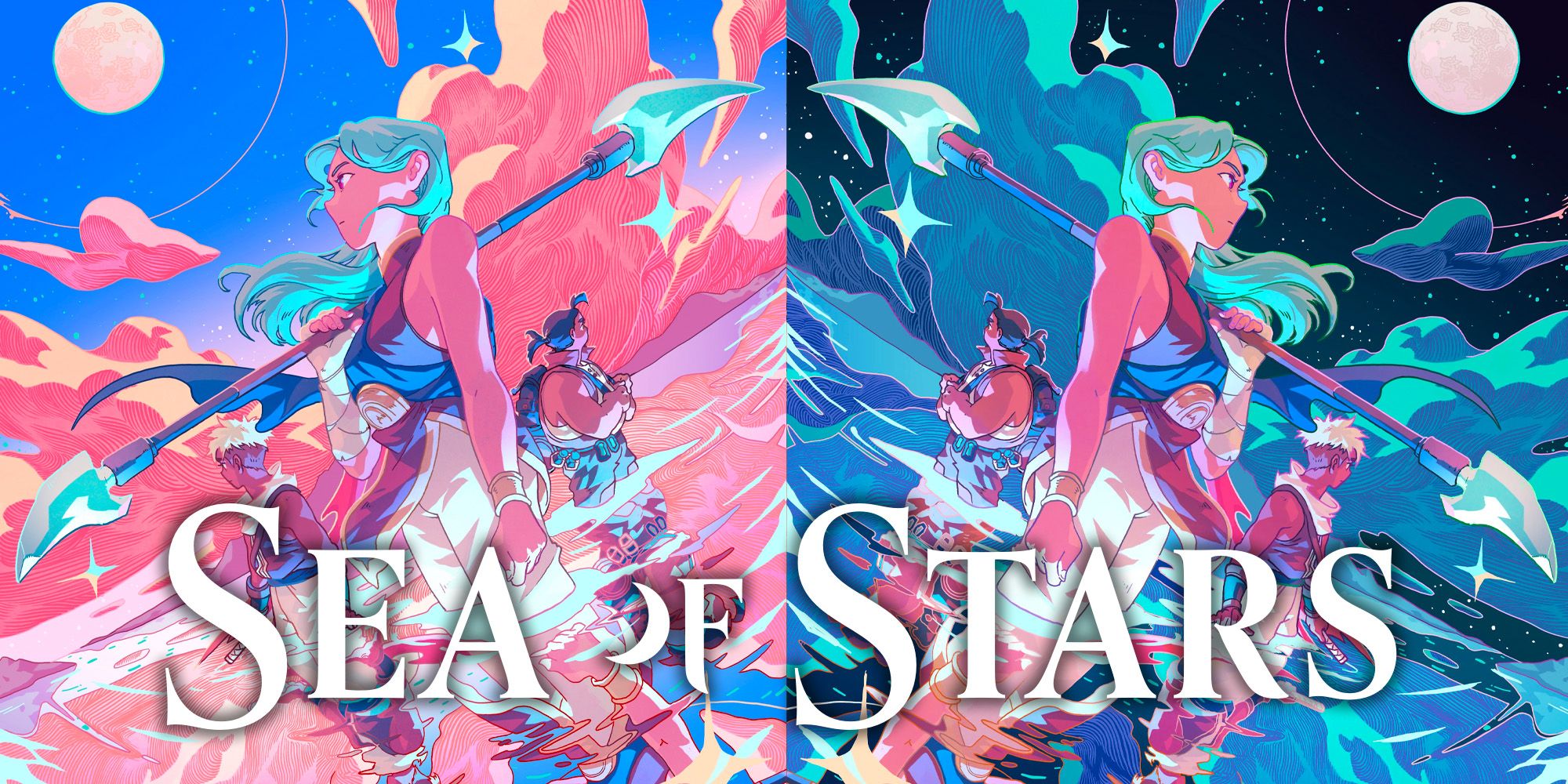 While the gaming industry will always be looking toward tomorrow's technology, Sea of Stars demonstrates that turn-based RPGs aren't outdated, nor are pixel graphics. This should encourage developers to consider the power of nostalgia. There will always be a space for games to turn back the clock and embrace the 16-bit era, because Sea of Stars is not even the only recent title to resurrect the old-school RPG formula. Games like Octopath Traveler and Triangle Strategy also nod to simpler times while finding ways to reinvent the genre through visuals and gameplay.
But Sea of Stars is the first title to do so with the help of community backers and with their support, has achieved an incredibly high level of success. Developers would be wise to take note and not only consider its technical achievements but its connection with gaming fans, and find a way to utilize both in the future. Through its pixel art graphics, turn-based combat, and captivating storytelling, Sea of Stars reinvigorates old-fashioned game design. Fans of retro RPGs should be reassured that the treasures of the past can still shine brightly next to the advancements of the present.
on bbc news
on hindi news
on the news today
on channel 7 news
ôrf news
campo grande news ônibus
ôpera news
campo grande news greve de ônibus
l1 news horário dos ônibus
l1 news ônibus
lago azul news ônibus
news österreich
news österreich heute
news österreich aktuell
news öffentlicher dienst
news österreich corona
news öl
news österreich orf
news ö3
news österreich heute aktuell
news österreich sport
ö24 news
ölpreis news
öbb news
ösv news
österreich news krone
övp news
özil news
öffentlicher dienst news 2023
österreich promi news