The experience of watching the first eight Saw films is not unlike the spiraling Charlie Day's character goes through in the infamous Pepe Silvia episode of It's Always Sunny in Philadelphia. If you were to use a piece of string to try to trace the journey that Tobin Bell's notorious Jigsaw goes on, it would quickly get tangled up in itself and leave you frantically trying to shape it into something that can hold together. Even when he met his demise, the movies found a way to fold time and space itself to somehow bring him back into the story, logic be damned! With each entry, this became more and more complicated as entire movies take place alongside or even before others without it being entirely clear that this is happening until towards the end. The lengths to which the subterfuge goes makes each into an experience increasingly defined by bemusement over its twists as it is gruesome death.
Saw X, the tenth film that ignores the forgettable reboot that was Spiral while taking place chronologically between the first and second films of the original storyline, is not like this. Sure, it has its fair share of bloody kills, plenty of ridiculous visual choices that feel like the camera was tossed into a blender, and a strong central performance from Bell once more. What separates it from the rest is how straightforward it is. There are next to no time jumps, aside from the flashbacks that cartoonishly even bring our attention back to things that happened mere moments prior, and it all plays out in a rather linear fashion. This makes it a more solid thriller in some regards and one of the best entries in the franchise since the first two. Is that saying a whole heck of a lot considering how bad some of it got? Probably not, but being a cut above was all one could have really hoped for with this film. That it is rather conventional in its construction is a bit of a disappointment, as there is nothing ever close to the thrills from some of the bonkers transitions to be found in the franchise's past, but it still has enough life left to hold together even as the characters come apart before our very eyes.
What Is 'Saw X' About?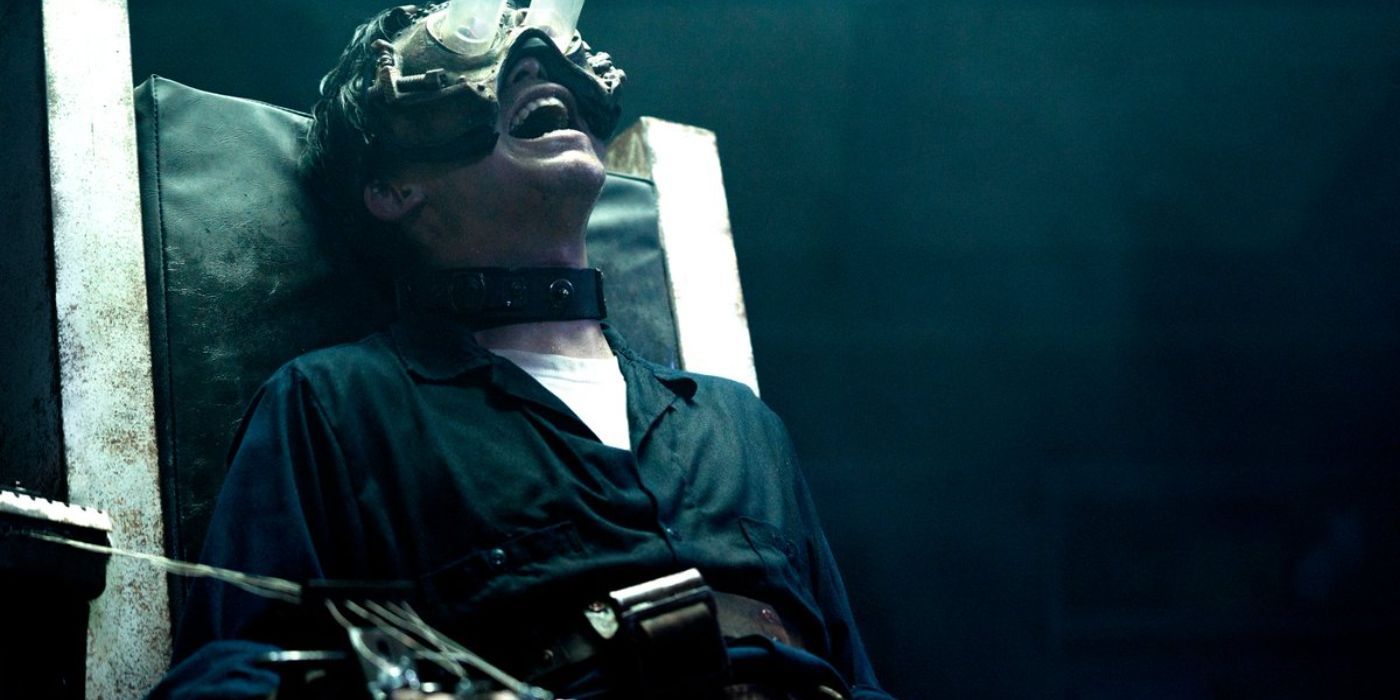 Directed once more by Kevin Greutert, who edited the first five films while also directing Saw VI and Saw 3D, the film follows John Kramer (Bell) as he is battling brain cancer. Though his doctor says that there is nothing else to do and he has months to live, he catches a break when he learns of an opportunity for an experimental treatment that could cure him. The only catch is that they're an underground group who only see patients off the grid outside Mexico City. They say this is because they're providing care to people that "big pharma" doesn't want them to as they would never have to pay for medication ever again. John, desperate for any sort of solution even if it sounds far too good to be true, travels out to get the treatment. When he eventually realizes that this is all nonsense and a way to scam people out of their money, he sets out to track down everyone who duped him to subject them to a series of torture games in one of the buildings on the secluded property they used as a front.
None of this is a spoiler as it is all spelled out in the trailer, but it should be noted that it takes quite a bit for us to get this all out in the open. While it teeters on the edge of becoming tiresome, there is something darkly humorous about it even as the film plays it with a straight face. The fact that Kramer, the murderous mastermind who could construct bulletproof plans as if he is some sort of deity that can see everything, was duped by what is clearly a scam is hilarious. Even as the film is screaming out all of the most obvious signs, he just keeps getting more and more sucked in. As it turns out, even a prolific serial killer with a misguided moral code is capable of being driven by fear rather than logic. There is a poetic irony to this that the film never comes close to exploring in anything approaching depth, but it does exist just enough to make the extended establishing of the necessary plot foundation more fun than it has any right being. Of course, that is merely the appetizer for the main murder meal. It is here that Bell really sinks his teeth into the iconic character once more. Even when the story starts to feel a bit creaky and contrived rather than gleefully chaotic, he never misses a step.
Bell Is the Perfect Puppetmaster for 'Saw X'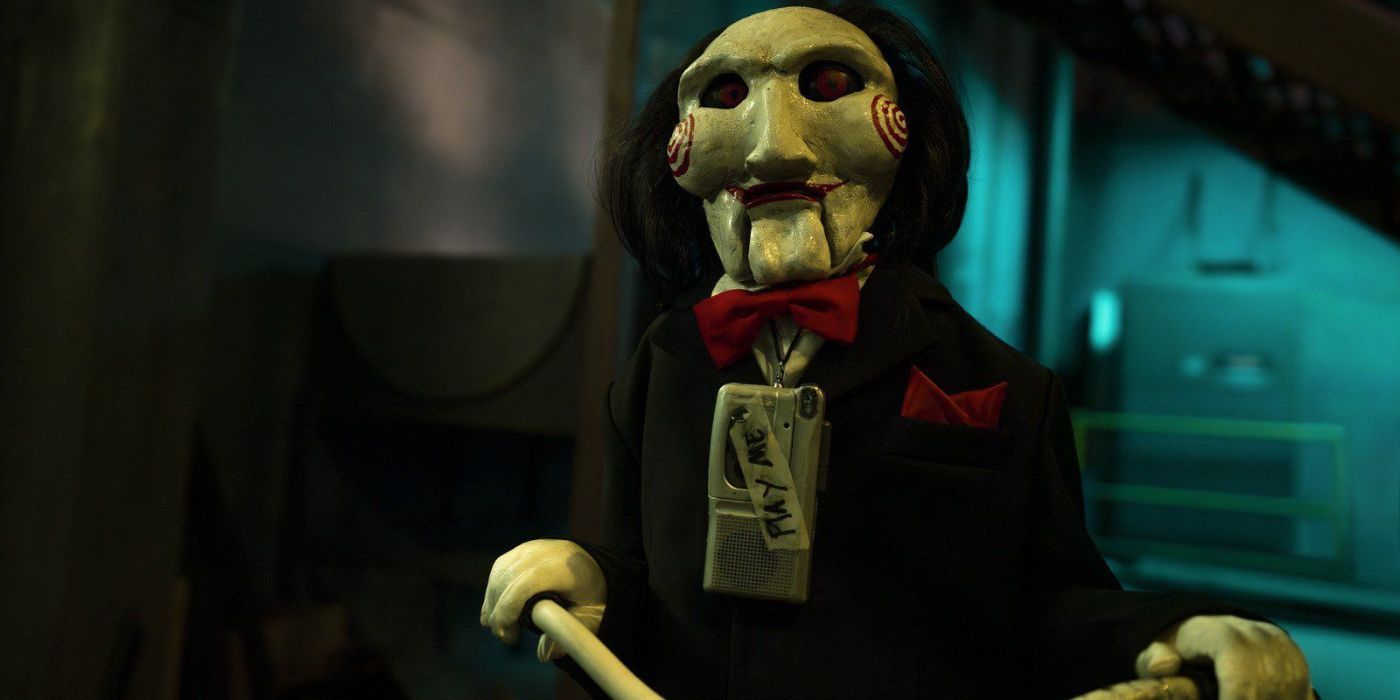 With his gravelly voice and the painful puns he makes, Jigsaw has never been more silly just as Bell has never been more committed. It is this push and pull that makes it work as the film never falls into winking to the audience too much. Instead, it makes Bell more central than he's been in quite a while. There is hardly a scene that he isn't in as he becomes more of a protagonist than he has ever been before. Some of this strains credulity, with scenes of emotional reflection feeling like they are almost parodying a more saccharine version of this story, but the main elements still work. For those who come for the traps, they are less complicated and instead more clever in a way that feels fitting for the premise. Of course, beyond being a hypocrite, there is much that feels like Jigsaw knows he is setting people up for death as they often would have succeeded had it not been for time. It makes clear none of this is meant to be taken seriously and it is all just about how wild the silly spectacle can get.
In this regard, Saw X is a bit more restrained and stripped down. This ends up being both a blessing and a curse as you're wrapped up in it as it goes along in the beginning only to start to feel bogged down a bit towards the end. To have everything proceed forward without leaping around in time makes sense for this film, as there was less wiggle room with fixed points already existing, but it still felt like it should have been willing to break things rather than just the bones of the characters. There are some odd loose ends that go largely forgotten about at the end, but this is forgivable when the final shot plays like a bizarre punchline to send us out the door. Is it a bit baggy and less amusingly chaotic than past entries? Absolutely. However, Bell's return as this character is still grimly fun when he's given room to let loose. Even as time isn't always on his side, he makes the most of nearly every moment.
Rating: B-
The Big Picture
Saw X takes a more straightforward approach to the Saw franchise with a more linear storyline and fewer time jumps.
The film focuses on John Kramer's battle with brain cancer and his torturing of those who scammed him with an experimental treatment.
Tobin Bell's performance as Jigsaw is as committed and entertaining as ever, even if the film lacks the wild sensibility of previous entries.
Saw X is in theaters now.
on bbc news
on hindi news
on the news today
on channel 7 news
ôrf news
campo grande news ônibus
ôpera news
campo grande news greve de ônibus
l1 news horário dos ônibus
l1 news ônibus
lago azul news ônibus
news österreich
news österreich heute
news österreich aktuell
news öffentlicher dienst
news österreich corona
news öl
news österreich orf
news ö3
news österreich heute aktuell
news österreich sport
ö24 news
ölpreis news
öbb news
ösv news
österreich news krone
övp news
özil news
öffentlicher dienst news 2023
österreich promi news