Back in 2013, journalist Joshua Davis published an article in Wired magazine that dubbed a young genius in Mexico who would later be called "the next Steve Jobs." One decade later, Radical explores the true story that started it all. Paloma is said student, and in the new film from director Christopher Zalla, she is played by Jennifer Trejo. Let's call it now — we'll be seeing this talented young actress in plenty of Hollywood films to come. But in the meantime, she shares the screen well with veteran actor Eugenio Derbez (CODA) in Radical.
The film follows the brilliantly alternative way Derbez's character Sergio teaches his young students in a tense Mexican border town plagued by crime, violence and more. Watch as Sergio unlocks the creative minds of Paloma and her bright young peers in an inspiring film that's a home run from start to finish.
'We're Going to Do Amazing Things'
Radical takes us back to the year 2011 — hard to believe that was 12 years ago — in Matamoros, Mexico. Sergio (Derbez) is the new teacher at the town's elementary school, after having suffered an "existential crisis" at his last job — and he simply radiates hope, especially among his more pessimistic fellow teachers occupying the other classrooms. "We're going to do amazing things here every day" is just one of the inspiring messages Sergio says to his kids on a daily basis, even if you can hear explosions and gunshots off in the distance of this tense border town.
At first, you might think, "This can't last long" in reference to Sergio's relentless optimism, especially since the kids aren't exactly well-behaved. And when the class clown, Nico (Danilo Guardiola), makes everyone laugh at one point, you don't expect Sergio to pull him aside and kindly say, "Don't ever change." You might just choke up during uplifting moments like this, making Radical a resounding success.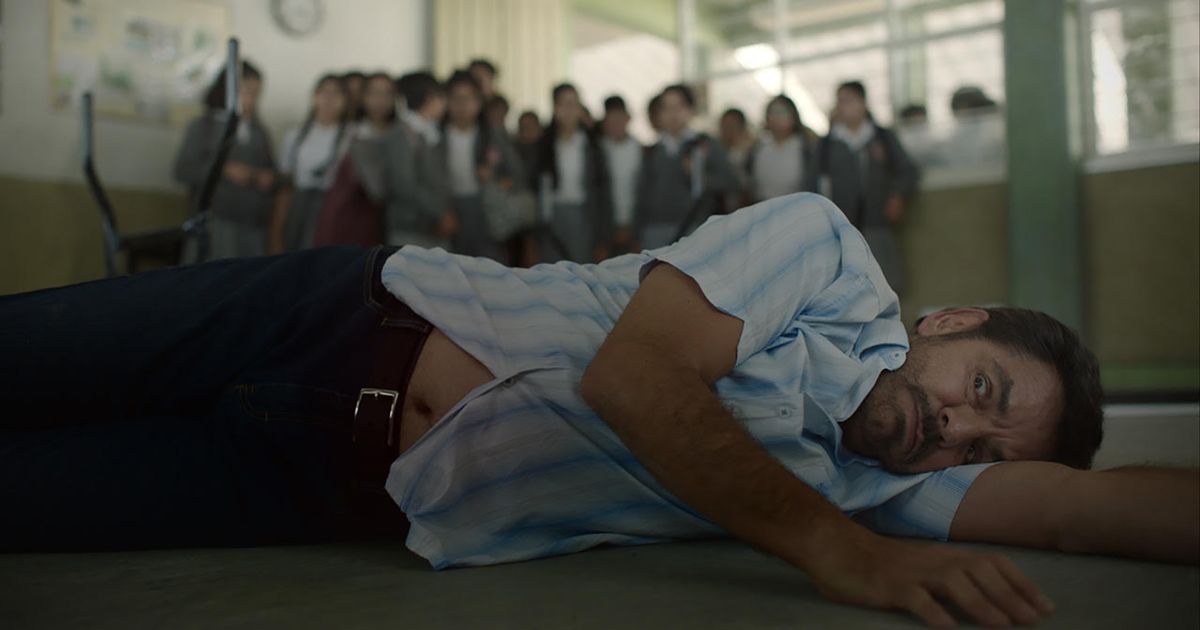 But it's not all happiness and hope. We see the private lives of Sergio's students, particularly Paloma, an aspiring aerospace engineer and astronaut who returns to her meek home and reads magazines depicting a brighter future in other parts of the world. Nico is tasked with handling contraband in the very backpack he brings to school every day. Another student, Lupita (Mia Fernanda Solis), wants to be a philosopher, but her pregnant mom says she can't return to school the following year because she has to care for her younger siblings.
Sergio waits and waits for the computer lab his new school was promised — part of the reason he took the job — but it simply doesn't come. "Nothing in education has changed in the last 100 years," he tells his boss in frustration at one point. Plus, he keeps receiving pushback from his colleagues, who emphasize the importance of the annual ENLACE test and say "the children must be taught discipline." But Sergio doesn't let it get to him; instead, he embraces interactive education and helps teach the students how floating works, among other things. He even gets the pudgy principal Chucho (Daniel Haddad, excellent) involved, despite his initial skepticism. The Sergio-Chucho bromance is another highlight from Radical, and the list goes on…
'Everything's Impossible Until It's Done'
But even amid these difficult scenes of seeing bright young kids suffer from circumstances outside their control, hope shines through. We cheer for Paloma the math wiz when she helps her construction worker dad get paid properly after his employer tries to stiff him, whether it was on purpose or accidental. And back at school, Sergio happens to catch on that Nico is carrying around contraband but decides to give him a second chance. He even trades his own personal mode of transportation — his car — to pay for a computer the school can use, since the lab grant was a bust. All these moments give us hope for the future of education, that there might be other teachers like Sergio across Mexico, the U.S., and around the world.
Related: The Best Movies About Teachers, Ranked
The border town setting of the film continues to present hiccups and tragedy as the story progresses, which will bring tears of sorrow in addition to those happy ones. Paloma's dad gets in Sergio's face at one point, enraged that Sergio implants false hope in the kids who are expected to go on and change the world. One of the students endures street-gang violence that will make you shield your eyes and pray for better circumstances. Principal Chucho's scary boss even makes an appearance at the school and tries to shut down Sergio's alternative way of teaching, but then it's the kids who do the rescuing here, standing up in rapid succession to show off their endless knowledge. What did I say about "tears of joy" earlier?
Sometimes, however, it's never enough, and Sergio ends up getting suspended from the school, leaving his class and viewers of the film in a state of despair. Even after the suspension is lifted, he doesn't want to return, having incorrectly convinced himself that he's of no use to his students. Director Christopher Zalla captures these more tense sequences with gritty handheld camerawork that cinephiles will appreciate. Those who have read the real-life Wired magazine article will know there's light at the end of the tunnel.
"Isn't everything impossible until it's done?" Sergio asks rhetorically at one point. Fans of Dead Poets Society, Half Nelson, and other acclaimed films about education should give Radical a try ASAP. Derbez's recent film CODA won Best Picture at the Oscars, and Radical should also be showered in awards this season.
From Participant Media and Pantelion Films, Radical is now in U.S. theaters nationwide. You can watch a longer clip below and find out about The Radical Fund as well:
Related: Best Mexican Movies from the 2010s, Ranked
The Radical Fund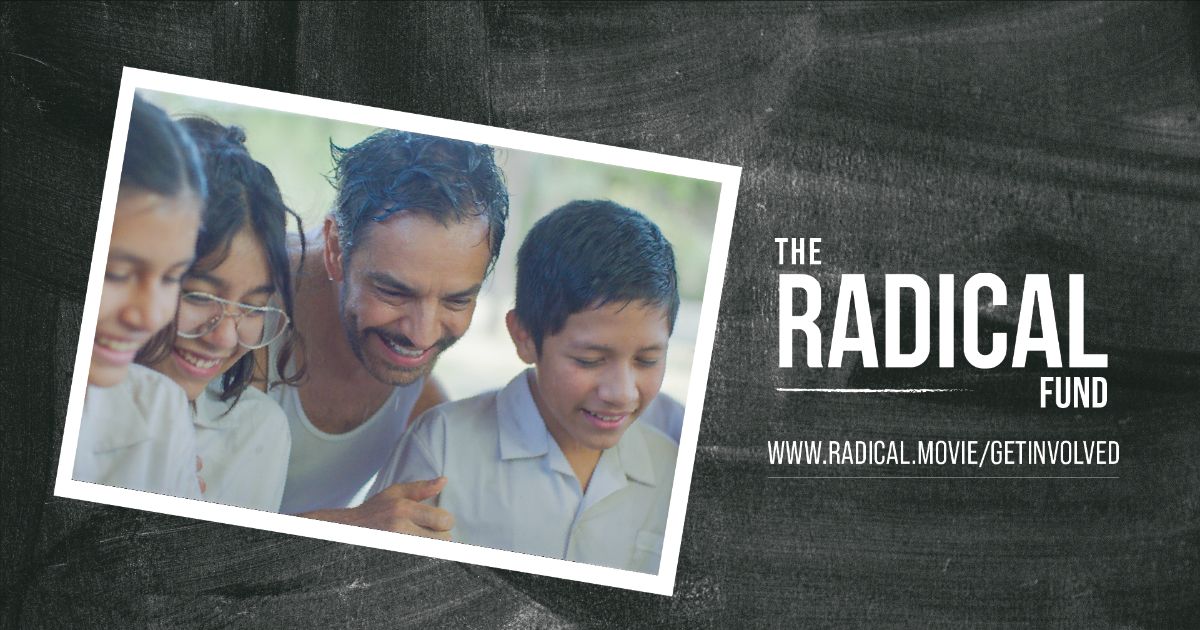 In relation to the film, we'd like to tell you about The Radical Fund.
Participant and Hispanics in Philanthropy partnered for the impact campaign tied to the film Radical.
The Radical campaign will connect educators and organizations leading the movement to transform education with opportunities to strengthen their work, while elevating cultural conversations around creativity and equity in schools. Together, the partnership launched the "Radical Fund" on HIPGive, Hispanics in Philanthropy's bilingual digital platform that mobilizes resources for social impact projects throughout the Americas. The "Radical Fund" will support 12 organizations working on closing the achievement gap, retention, graduation, STEAM, leadership development and healing-centered strategies to support Latinx students at home, in school and in the community.
The 12 organizations that will receive grants from the Radical Fund are: • Colorado Nonprofit Development Center DBA In Lak'ech Denver Arts (Denver, CO) • Community Connections for Youth (Bronx, NY) • EDUCA, Educational and Cultural Advancement for Latinos, Inc. (Evansville, IN) • Leaders in Training (Las Vegas, NV) • Miami EdTech (Miami, FL) • Piñones Aprende y Emprende Corp (Loiza, Puerto Rico) • Salinas Valley Dream Academy (Salinas, CA) • ScholarshipsA-Z (Tucson, AZ) • SemillasTN (Chattanooga, Tennessee)
To support the Radical Fund: www.Radical.movie/getinvolved
on bbc news
on hindi news
on the news today
on channel 7 news
ôrf news
campo grande news ônibus
ôpera news
campo grande news greve de ônibus
l1 news horário dos ônibus
l1 news ônibus
lago azul news ônibus
news österreich
news österreich heute
news österreich aktuell
news öffentlicher dienst
news österreich corona
news öl
news österreich orf
news ö3
news österreich heute aktuell
news österreich sport
ö24 news
ölpreis news
öbb news
ösv news
österreich news krone
övp news
özil news
öffentlicher dienst news 2023
österreich promi news