Summary
Prey revitalized the Predator franchise by focusing on a smaller-scale story and a single terrifying Predator.
The setting and lead character of Prey resonate with audiences, giving them a relatable protagonist to root for in intense action sequences.
While a sequel to Prey may be enticing, it risks abandoning the original's uniqueness and diluting its impact.
The Predator series was on shaky ground and seemed to be delivering diminishing returns upon each release. The franchise just wasn't connecting with audiences anymore. The concept certainly wasn't the issue, but none of the pictures managed to compare to the original outings that made this series so famous to begin with. Sci-fi horror is certainly on the rise, and there was a gap in the market for the return of Predator. But it took Prey to capture the potential of the series in the modern era, bringing the alien hunter to a new generation of fans.
The success of Prey is well-documented, and there are ambitions from the director, Dan Trachtenberg, to produce a sequel. While the talented artist might continue to push for the next chapter in this specific story, the question arises as to what's best for the entire Predator franchise. What was achieved with Prey was quite incredible, and it's a shame that the movie didn't get a proper cinematic release. While the next entry in the series undoubtedly will, it might be best for audiences to get the chance to watch a follow-up that heads to uncharted territory.
RELATED: Prey Director Dan Trachtenberg Explains How a Group of Sixth Graders Inspired His Movie
Prey Made Bold Choices to Rejuvenate the Predator Franchise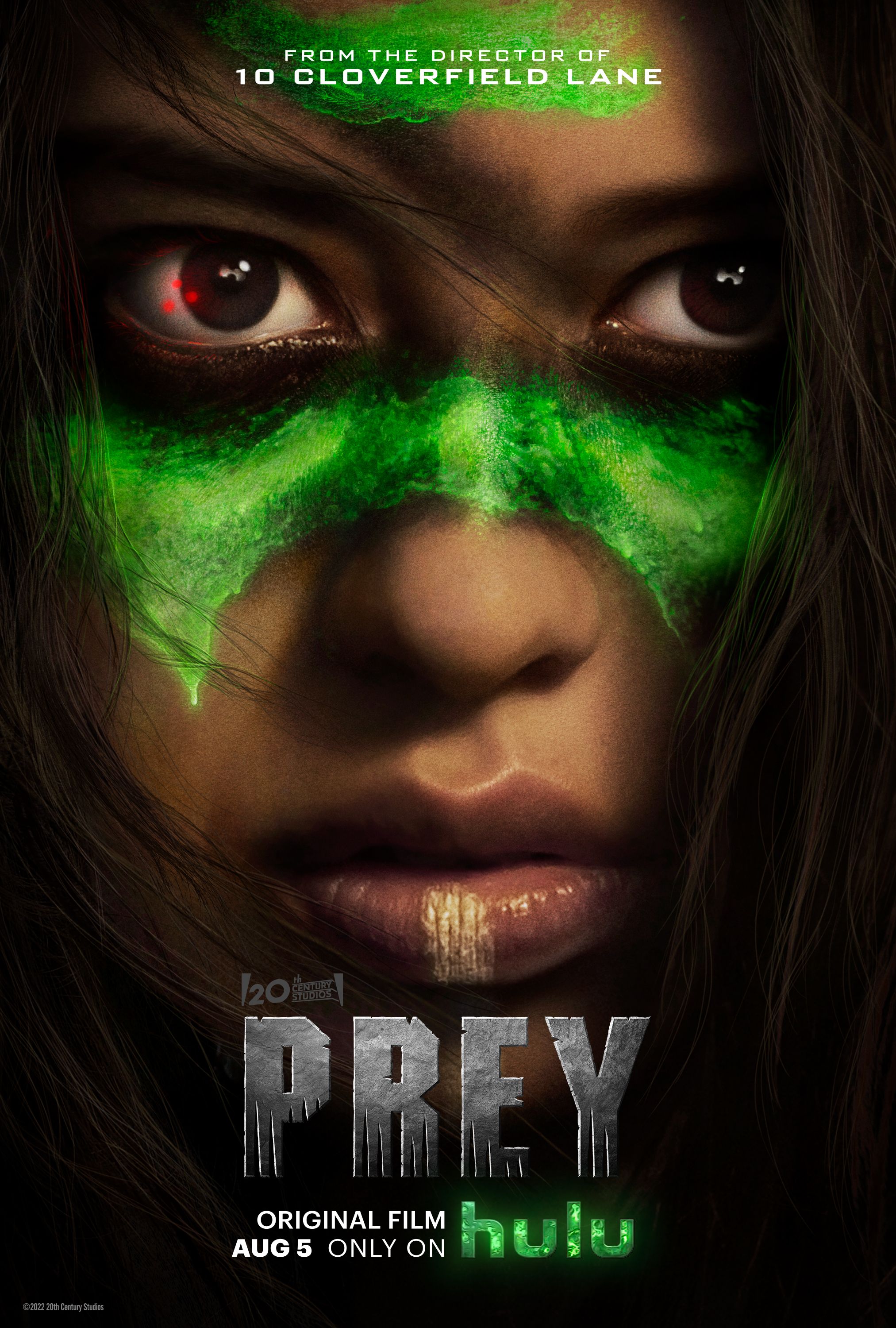 Naru, a skilled warrior of the Comanche Nation, fights to protect her tribe against one of the first highly-evolved Predators to land on Earth.
Release Date

August 5, 2022

Director

Dan Trachtenberg

Cast

Amber Midthunder, Dakota Beavers, Michelle Thrush, Julian Black Antelope

Rating

R

Runtime

100 minutes
Prey had its work cut out for it, taking on the tough task of finding a way for audiences to connect with this franchise once more and genuinely care about the narrative. The creative team decided to focus on a much smaller scale than 20th Century Studios, formerly Fox, might have liked, rather than the large-scale alien invasion style storytelling of previous entries. That back-to-basics approach ensured that the project could run on a much smaller budget and only required the use of a single Predator. By stripping back all the noise and larger set-pieces, Prey could reframe this alien as a terrifying threat to be genuinely feared. It seemed unstoppable, and the notion of more arriving should be sickening in this context. But the film truly pivoted around the bold choice of the setting and lead character.
Prey is set in the Northern Great Plains of 1719 and focuses on Naru, a young but competent warrior who wants to prove herself to her people. It's a simplistic storyline to follow but one that immediately draws the audience in, giving them a reason to care about Naru's journey. Prey ensured that the protagonist became an action hero akin to John McClane in Die Hard. She's intelligent and resourceful but certainly out of her depth and wears her flaws on her sleeve. It's refreshing to see a relatable protagonist, and the fact that it's never quite certain whether she'll triumph against the Predator or not makes those gorgeously crafted action sequences even more tense. Prey could have gone big and bold, attempting to launch a whole new series based on massive concepts. But it didn't. Instead, it went small and personable. It's a risk that paid off, but surely a sequel would devalue everything that Prey achieved, especially if it begins to include franchise elements that audiences have already seen.
RELATED: Prey Director Reacts to Predator Prequel's Emmy Nominations
A Prey Sequel Could Defeat the Purpose of the Original
The finale of Prey teased a potential sequel, which would see the talented lead, portrayed by the incredible Amber Midthunder, take on an army of Predators. That very concept would see everything that worked about the first film ripped apart for spectacle and bigger action sequences. There's nothing to say that this couldn't work. There's certainly potential in the idea, and with the right execution, this can still feel grounded and relatable. However, Prey was always pushed as an alternative to the big blockbuster sequel. It took risks that were unexpected, and it's now being praised for going against current Hollywood trends.
In its very nature, a sequel suggests that everything Prey stood for could be abandoned. There's something quite beautiful about leaving this as a standalone story. The dread that comes from the end of Prey is left open-ended. The audience might not get to know what happens to Naru and her people, but that's how legends are made. There's a risk that revisiting this world in the same way, with a few more aliens, removes the novelty of this storytelling. Ultimately, if a sequel is to be produced, its quality will be judged on how compelling Naru's character arc really is. It will not be based on how many aliens appear or how bloody the action becomes.
RELATED: Prey Director Explains How the Predator Film Is Actually a Disney Princess Story
A Prey Follow-Up Would Allow New Stories to Be Told
The Predator series was given a new lease on life, and that's down to the vision of the director, who continued to push for the project to be a prequel. It was obviously the right idea, but there's so much more potential in exploring other one-shot style stories set in alternative time periods with brand-new leads. It's refreshing to continue meeting a range of protagonists, each of which has entirely different approaches to tackling an invading Predator. From Ancient Egypt and Victorian London to the Wild West and Imperial Japan, there are countless narratives to be told within new cultures and time periods. It's that juxtaposition between the alien and its prey, combined with the unique point of view of a character rarely portrayed on screen, that brings momentum to the prequel film.
A spiritual follow-up, set either before or after Prey in the time period, could deliver many of those same emotions again while doing something different once more. The Predator series can continue to reinvent itself as long as creatives are given the opportunity to go in directions they were never previously able to. Prey shouldn't be the start of a new sub-franchise within the Predator series. It should be the launch point for a different anthology of tales that paint an endless battle between man and monster across human history.
on bbc news
on hindi news
on the news today
on channel 7 news
ôrf news
campo grande news ônibus
ôpera news
campo grande news greve de ônibus
l1 news horário dos ônibus
l1 news ônibus
lago azul news ônibus
news österreich
news österreich heute
news österreich aktuell
news öffentlicher dienst
news österreich corona
news öl
news österreich orf
news ö3
news österreich heute aktuell
news österreich sport
ö24 news
ölpreis news
öbb news
ösv news
österreich news krone
övp news
özil news
öffentlicher dienst news 2023
österreich promi news