What did you anticipate doing when you turned 18? For millennials like myself, the prospect of buying tobacco and other legal contraband was already on the horizon, even if such practices didn't exactly interest me. In the U.S., you're typically perceived as a legal adult at 18, and for the main character of the new film Perpetrator — aka reckless teen Jonny (Kiah McKirnan) — said milestone comes with a bit more than what meets the eye.
In a new psychological thriller by Jennifer Reeder (Knives and Skin), the rebellious youngster is sent to live with her mysterious aunt (Alicia Silverstone) and succumbs to a family spell that allows her to morph into other people, quite literally.
Perpetator iss a bloody, twisted tale that also involves several classmates of Jonny's going missing, leading her to take charge in tracking down the "perpetrator." We recently caught up with Reeder, who discussed working with a veteran star like Alicia Silverstone and what inspired Reeder to weave together the expansive and acclaimed coming-of-age premise that is Perpetrator. She also spilled about her next feature in the works and more.
'A Culture That's Obsessed with Youth and Beauty'
Despite the supernatural nature of Perpetrator, there's no denying the universal themes woven into the tale; more specifically, the sort of "plastic" society where everyone around us is way too concerned about their appearance — especially as they age. And tied to that, another real-world theme in Reeder's latest project is the school's negative attitude toward its more independent pupils.
"I had been thinking about the way that we are a culture that's obsessed with youth and beauty, especially among young women in the U.S.," Reeder told MovieWeb. "And yet, we also sort of hate young women, or at least are kind of terrified of them. And we use terms like 'wild' and 'out of control' towards young women who have a kind of agency over their sexuality or just their general independence. But that term is used to diminish them, not to kind of celebrate their independence." She continued:
"And so, I really started thinking after [my last film] Knives and Skin premiered in 2019, I was ready to get on to the next one. So I was thinking about that, and very coincidentally, around the same time, had rewatched the '80s iteration of Cat People, a great kind of nuanced shapeshifter story also about inheriting powers."
Besides Paul Schrader's Cat People, another acclaimed film came to mind as Reeder crafted her unique tale. "I'm a big Terry Gilliam fan, and I love Brazil and the scenes in Brazil when she's getting her face stretched. And at some point, she literally says, 'My complications have complications.' Everything that she's trying to fix to look better is just getting worse and worse. And so I wanted to kind of try that out in this film."
"And so for instance," continued Reeder, "the school nurse who's played by the most brilliant Audrey Frances, it felt really important that her injuries or her facial procedures are getting more complicated, that she starts off with one nose bandage, and by the end, she's completely wrapped up. And you just don't know if there's going to be any end in sight at all. And it's also related to this obsession with youth and beauty, and that if you go so far to have that kind of reconstructive surgery on your face, you're going to spend some time in public looking like a monster."
Reeder recounted an experience in 2018 when she was traveling and working in Warsaw, and the post-production house she frequented was near a doctor's office that was overrun with patients entering and exiting with giant bandages across their faces. "Something about that is kind of Eyes Without a Face or The Mummy," she said while naming other film influences that helped shape Perpetrator. "And the celebrities, for instance, who have been able to embrace aging are called 'brave,' when in fact, it's just aging, you know? There's actually nothing necessarily brave about that."
Missing Girls and Trading Youth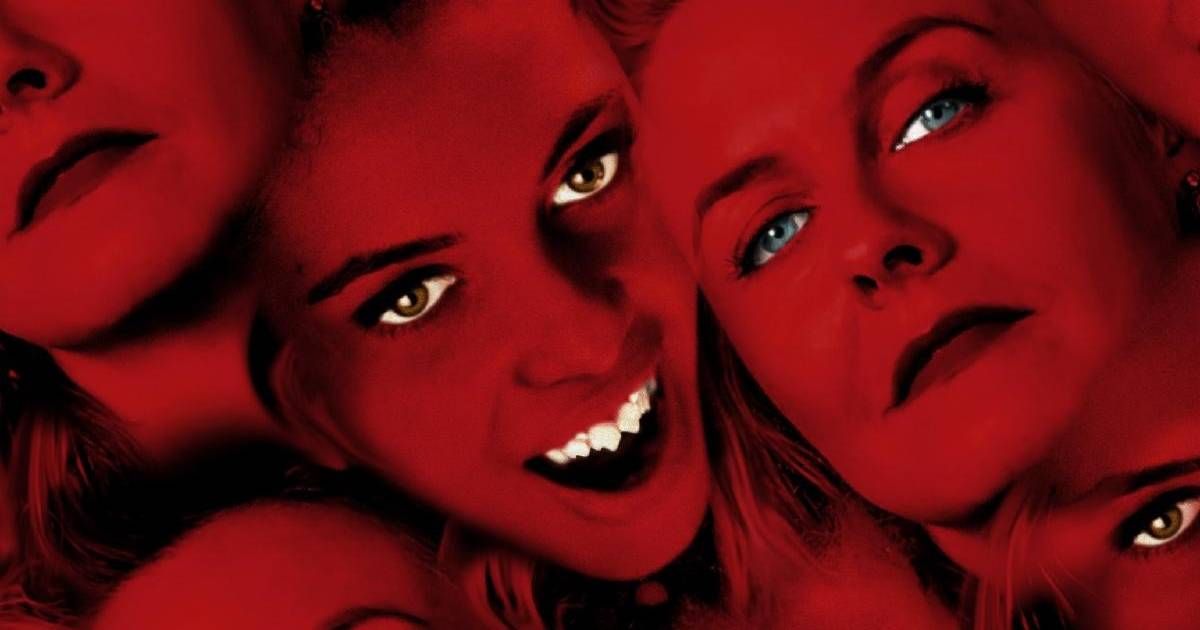 In addition to the plastic surgery that's apparent in almost every scene of Perpetrator, Reeder effectively ties the plot to another ongoing issue in our society. "I still feel very interested in missing girls, both in real life and in cinema," she told us. "And again, figuring out the story of the missing girls and Perpetrator, I knew from the very beginning that I didn't want them to be trafficked, didn't want it to be like a sex trafficking ring. I thought it can be more productive if it's related back to this idea of an obsession with youth and beauty among young women."
Reeder continued to explain the significance of the missing girls in Perpetrator and, more specifically, what came to inspire her to weave this subplot into her new movie. "I was listening to a story on NPR about parents who were kind of dealing synthetic growth hormone and backchannels specifically to administer to their adolescent boys who they didn't think were big enough at 13 or 14. And I just thought that was so strange, this kind of need to sort of track down synthetic growth hormone in order to meet some kind of ridiculous cultural standard of boyhood or masculinity."
"And so I thought, 'OK, well, there's something there,'" added Reeder. "If I can incorporate that aspect of bartering, trading youth, physical stuff, then I might be on to something."
Alicia Silverstone Was 'Such a Professional'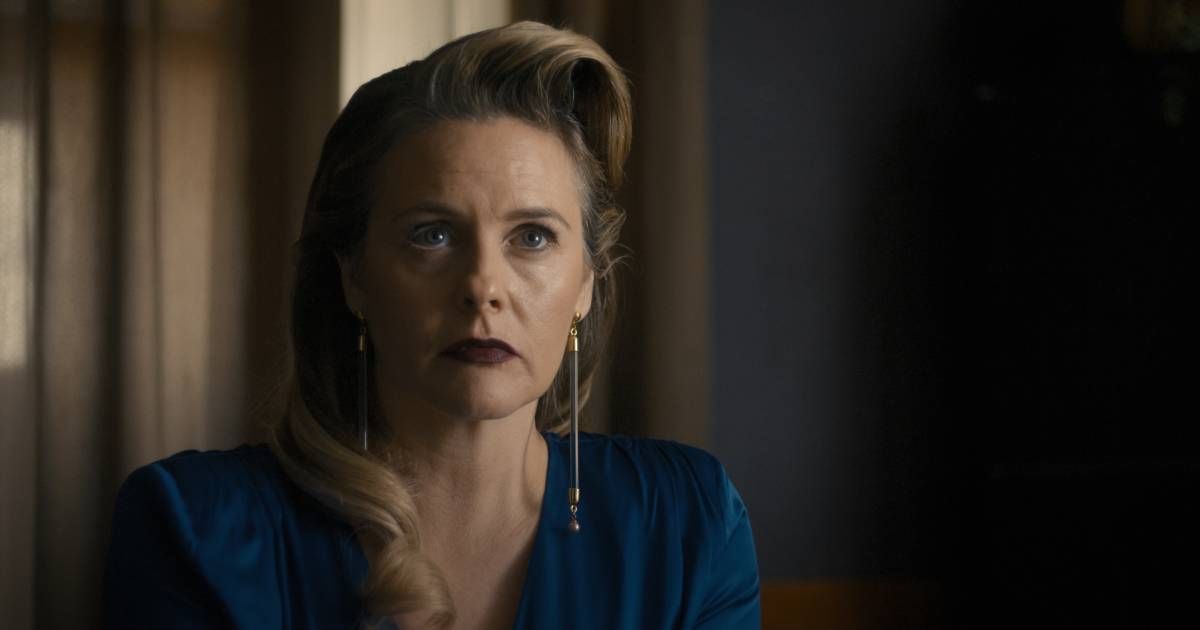 When we hear the name Alicia Silverstone, most of us call to mind a certain iconic '90s comedy that still holds up today. Since then, Silverstone has seen a resurgence in juicier, darker movies that further expand her reach. "Clueless is a film that really has endured when a lot of even newer teen films just have been forgotten and have not been rediscovered even by current teenagers," said Reeder. She continued:
So I knew that I wanted to work with her in particular, to make her this kind of this matriarch of this shapeshifting family, where she had to mentor another teenager […] And I also had seen her in The Killing of a Sacred Deer and in The Lodge. I knew that she would be down to get weird, if I could convince her to be my [character] Hildie.
Reeder was quick to explain all the ways Silverstone was such a positive influence during production. "She's such a professional on set, meaning that I could have given her a whole table full of props, and she would have been consistent with every single one of them. She knew exactly where her light was. She knew exactly where her mic was. She knew all of her lines. I mean, you would hope that all actors are like that, but they're not." Reeder elaborated:
"She showed up in March in Chicago, the weather was not pleasant, and she was a total trooper, and she really sewed herself into the skin of Hildie. And when she first got attached, I had her watch The Hunger from 1983, that film with Catherine Deneuve and David Bowie, where she plays an immortal, because I wanted to pattern Hildie after that Miriam Blaylock character, this kind of structured hair, the structured bun and the kind of buttoned-up collars."
"I also had her look at Marnie and Vertigo," added Reeder. "It was really thinking about these kinds of cool, sort of unknowable or almost unknowable Hitchcockian blondes, and she got it immediately. And in her real life, she's still this gorgeous, very kind of easy, breezy Southern California girl who kind of uptalks. And she was really into stylizing her look, stylizing her voice. She spoke slower, she kind of lowered her register. I mean, I couldn't have asked for a better collaborator than her. And I'm looking forward to making more films with her for sure."
Looking ahead, Reeder is already thinking about a new script she wrote, describing the future project as a "gnarly, female-led action movie" and referencing classics like Natural Born Killers and A History of Violence as influences. "Where I feel like Perpetrator is that kind of distant cousin to Knives and Skin, I feel like this film will be like an estranged fourth cousin… Tentatively, it's called Carnage First."
Hopefully Silverstone gets in on the carnage. But until then, Perpetrator will be streaming on Shudder and opening in select theaters September 1.
on bbc news
on hindi news
on the news today
on channel 7 news
ôrf news
campo grande news ônibus
ôpera news
campo grande news greve de ônibus
l1 news horário dos ônibus
l1 news ônibus
lago azul news ônibus
news österreich
news österreich heute
news österreich aktuell
news öffentlicher dienst
news österreich corona
news öl
news österreich orf
news ö3
news österreich heute aktuell
news österreich sport
ö24 news
ölpreis news
öbb news
ösv news
österreich news krone
övp news
özil news
öffentlicher dienst news 2023
österreich promi news