2023 has been a great year for anime so far, but how has it been for waifus? In no particular order, let's take a look.
Akane Kinoshita (My Love Story With Yamada-kun At Lvl999)
Seeing Akane get her heart broken by her boyfriend was a crushing way to start off the series, but it was a great introduction to 20-year old Akane Kinoshita. Witnessing her relationship with the game-obsessed Yamada grow over the course of the series cemented her as one of the best waifus this season.
Ouka Makuzawa (The Cafe Terrace And Its Goddesses)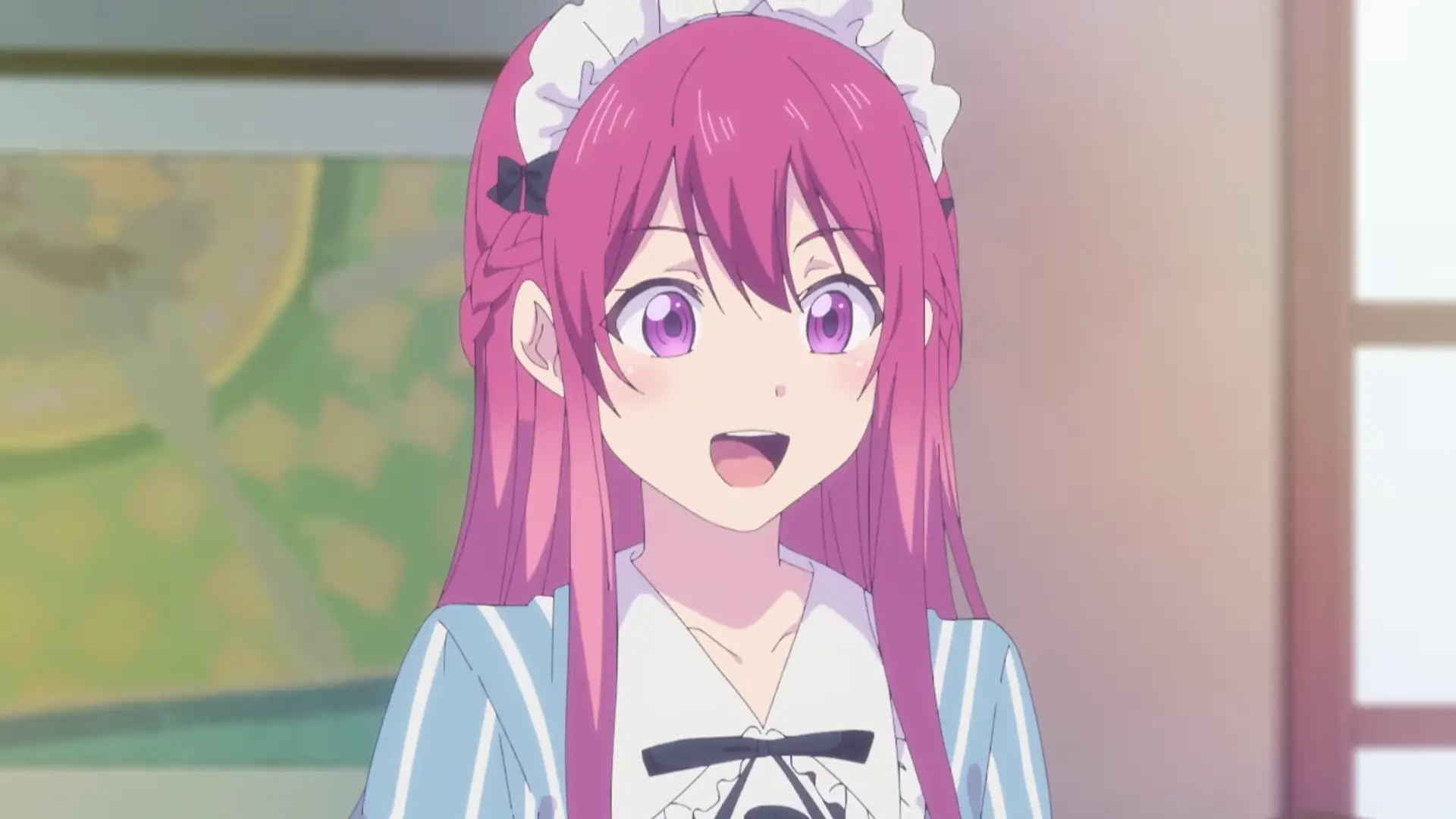 With five girls to choose from, It was always going to be a struggle to pick out one, but we landed on Ouka for a few reasons. Firstly, her passion to design clothes is undeniably inspiring. Despite the roadblocks ahead of her, she knows what she wants to do with her life and will stop at nothing to make her dream come true. Secondly, her tsundere attitude can be quite endearing at times. She's very reminiscent of Nino from The Quintessential Quintuplets both visually and personality-wise, perhaps she'll become softer as the series goes on, just like Nino did.
Yuzuriha (Hell's Paradise)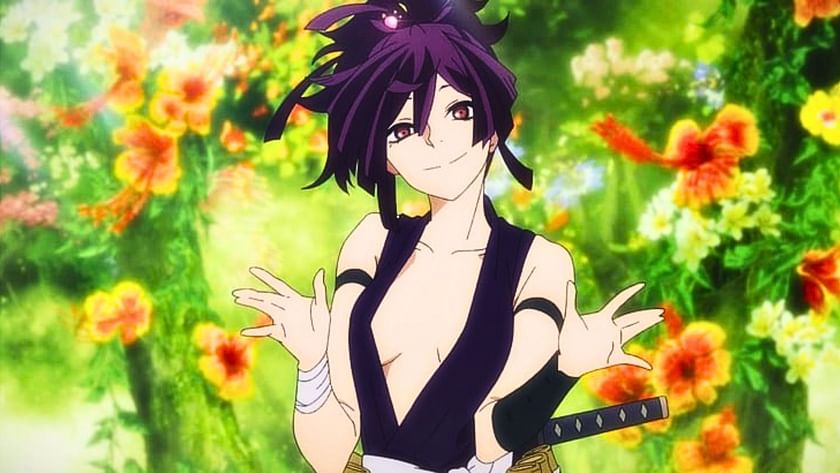 Sure, Yuzuriha might ditch you in the middle of nowhere to save herself, but her character brought a lot of comedic relief to the hellish landscape of, well, Hell's Paradise. She can fend for herself in a fight, impressively displaying her combat prowess throughout the series as she battled the monsters of the island.
Shiori Goshiki (A Galaxy Next Door)
A Galaxy Next Door's Shiori is a literal princess. Being born on a mysterious island as one, she had an isolated childhood due to the other children being told to keep away from her because of her status. After leaving the island and meeting Ichiro, she fell in love and opened up a whole new side of herself.
Kana Arima (Oshi no Ko)
Kana from Oshi no Ko is a resounding favourite of many. Despite being completely insufferable as a child, she has shown the struggles that she deals with now that she's grown up. Her declining success after her days as a child actress impacted her heavily, making her question her own beliefs and talent as an actress. Her shift in character was incredibly well-written, leaving many fans feeling sorry for her after originally hating her.
Mitsuri Kanroji (Demon Slayer)
Another tough choice was Mitsuri or Shinobu, but after Mitsuri's prominent role in the Swordsmith Village arc which aired this year we simply can't say no to her. Getting to see her abilities in-depth and in battle was a great demonstration of how strong she really is. We also got an insight into how her hair turned into the iconic pink and green that we are all familiar with.
Chizuru Mizuhara (Rent a Girlfriend)
While Rent a Girlrfriend isn't the highest-praised romcom out there, we can't deny that Chizuru is a great waifu. Much like Ouka, she has her eyes dead-set on her goals and will stop and nothing to achieve them. When you consider that most of Rent a Girlfriend's hate is due to Kazuya, you can't help but wonder if Chizuru would get more praise if she was paired with a better suitor.
Rukia Kuchiki (Bleach)
With Yoruichi yet to show up in the Thousand Year Blood War arc, Rukia's main competition is Rangiku. After Rukia impressively achieved her Bankai recently, it would be a disservice to not include her on this list. She's probably a little older than you though, at 150 years old.
Here's a few brilliant characters who've been on screen this year that we wouldn't class as waifus due to their age:
Tomo Aizawa (Tomo-chan Is A Girl!)
Carol Olston (Tomo-chan Is A Girl!)
Hayase Nagatoro (Don't Toy With Me, Miss Nagatoro!)
Himeko Toga (My Hero Academia)
Conclusion
Did we miss anyone? Let us know down below! While you're here, check out our other posts at LAN. We cover everything anime related and are always doing our best to bring you the latest news and episode reviews! Today our recommendations are: 16bit Sensation: Another Layer Unveils Teaser Visual & Main Cast Members, My Instant Death Ability is So Overpowered Reveals Teaser PV & Release Date and Top 10 Most Iconic Anime Outfits: Making A Fashionable Statement.
on bbc news
on hindi news
on the news today
on channel 7 news
ôrf news
campo grande news ônibus
ôpera news
campo grande news greve de ônibus
l1 news horário dos ônibus
l1 news ônibus
lago azul news ônibus
news österreich
news österreich heute
news österreich aktuell
news öffentlicher dienst
news österreich corona
news öl
news österreich orf
news ö3
news österreich heute aktuell
news österreich sport
ö24 news
ölpreis news
öbb news
ösv news
österreich news krone
övp news
özil news
öffentlicher dienst news 2023
österreich promi news