Back in 2011, the cosmos stirred again with celestial energy. Celebrating a monumental 25 years since the inception of the beloved Saint Seiya franchise, Saint Seiya: Omega emerged as a beacon for both older and newer fans alike. It wasn't just a mere sequel but a continuation that weaved threads from the past into its new narrative. As the cosmos would have it, many familiar faces from the original Saint Seiya appear on-screen once more, reaffirming their legacy while guiding a new generation of Knights.
Saint Seiya originated in 1986 and fan love for this anime has endured ever since. A story set in a mythic universe, where young Knights donned sacred armors inspired by constellations, and fought to protect the goddess Athena from the forces of evil. These Knights, known as Saints, went on epic quests, battled ferocious foes, and above all, showcased the indomitable spirit of friendship and determination. Over the years, their adventures have been etched into the hearts and memories of countless fans.
RELATED: Netflix's Saint Seiya Fails to Capture the Heart of the Original
Seiya Pegasus Knight and Athena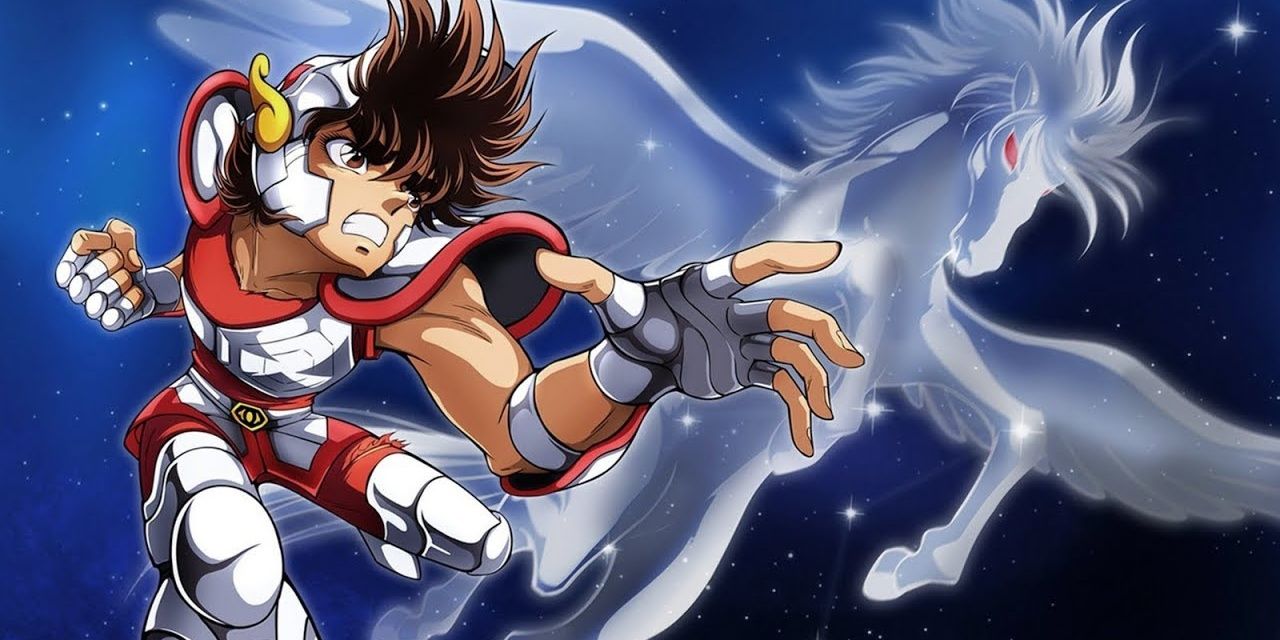 Like every other infamous IP, Saint Seiya: Omega would not exist if it weren't for the original Pegasus Knight Seiya and the goddess Athena, whom the Knights have sworn to protect. The deep and complicated bond between these two characters isn't just a tale of a Knight and his goddess; their story is the heartbeat of the entire franchise. Seiya and Athena's dynamics in the original Saint Seiya anime intertwined forbidden love, duty, and destiny, crafting a deep love story. So, when Saint Seiya: Omega premiered and called back fans to the world of the Knights of the Zodiac, it was inevitable that both Seiya and Athena would once again command the screen, even if for a little.
From the very first episode of Saint Seiya: Omega, the shadow of Seiya and Athena's legacy loomed large. The first episode opens with a heart-stopped fight between Seiya and the god Mars, who has come to the island where Athena has been raising a young Koga, the protagonist of Saint Seiya: Omega. The fight ends with Seiya's sacrifice which is the catalyst to Koga's own determination to one day become a Knight himself and protect Athena. Yet, as the series progresses and the first season reaches its climax, it is revealed that Mars never killed Seiya but had him held in chains. This allows for Seiya's return once again and help Koga and the new generation of Knights to fight off Mars once and for all. In Saint Seiya: Omega's second season Seiya is just as prominent as he leads the fight against Pallas, Athena's sister, which ultimately leads to the final battle against the god Saturn and ultimate peace.
RELATED: Saint Seiya: The Lost Canvas Deserved More Love Than it Got
Andromeda Knight Shun and Cygnus Knight Hyoga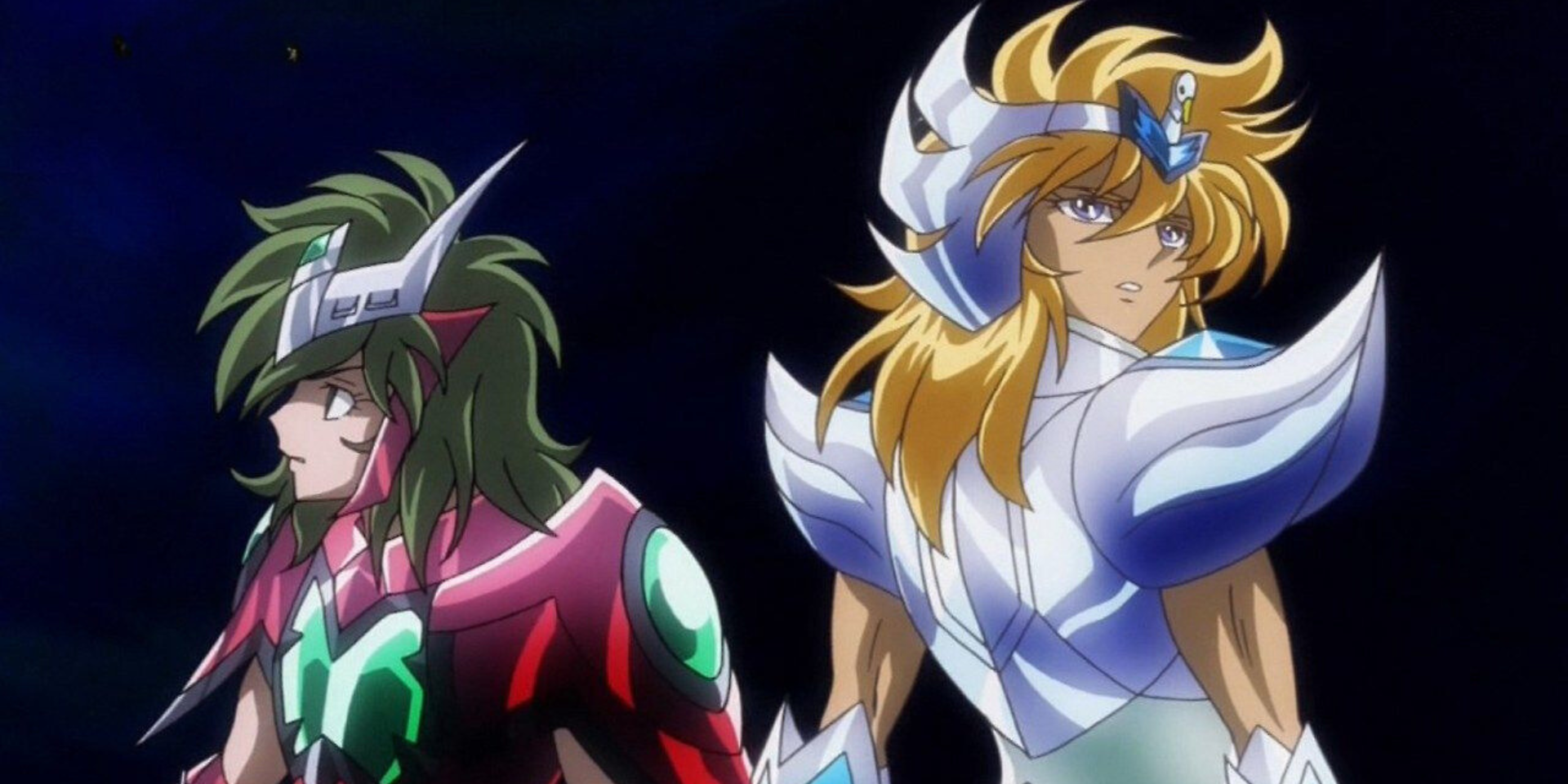 Although Seiya and Athena might be the central characters in the vast universe of Saint Seiya, there are others that shine just as brightly, leaving lasting imprints in the Cosmo. Andromeda Knight Shun and Cygnus Knight Hyoga, two stalwarts from the original series who have grown from young Knights to wise mentors in Saint Seiya: Omega. Their roles have matured, but their hearts remain true to their origins, serving as guiding constellations for the new generation.
Shun, with his iconic Andromeda Chain, has always embodied compassion and resilience. In Saint Seiya: Omega, he steps into the vast desert expanse, not as combatant, but as a savior. When Koga and the new Knights find themselves cornered in the merciless clutches of the desert, it's Shun's timely intervention that saves them. On the other hand, Hyoga, the Cygnus Knight, symbolizes both cold resolve and warm friendship. His tough love appearance to Koga isn't just a chance encounter. During a time when Koga is feeling hopeless, Hyoga doesn't just offer consolation; he reignites Koga's spirit by reminding him of the deep honor and responsibility that comes with being a Knight of Athena. Their interactions serve as a bridge connecting the valor of the past with the promise of the future, ensuring that the legacy of the Saints remains eternal.
RELATED: 10 Anime With The Most Nostalgic Opening & Closing Themes
Dragon Knight Shiryu and His Son, Ryuho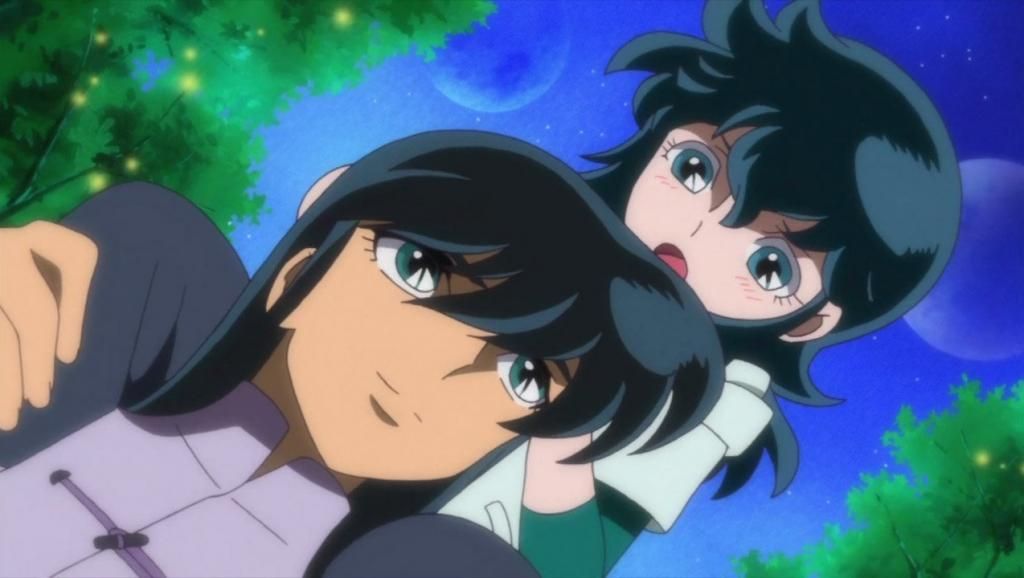 The Dragon Knight Shiryu—a character who, in the original Saint Seiya, was known for his unwavering spirit and fierce determination—finds himself passing the torch in Saint Seiya: Omega. His legacy is now being carried forward by his son, Ryuho, who dons the same Dragon Cloth that once symbolized his father's strength. This familial succession isn't just a nod to nostalgia; it is a profound exploration of generational values, aspirations, and the burdens one must bear.
Yet, with this legacy comes a heart-breaking revelation about Shiryu's condition during the events of Saint Seiya: Omega. No longer the invincible Knight who once starred down foes with his fierce Rising Dragon skills and unbreakable shield, Shiryu is marked with wounds of Darkness, a result of the sacrifices he made during the Second War against the god Mars. These wounds are ticking time bombs, expanding with each surge of Cosmo. For Shiryu, the cost is even greater as it robbed him of his five senses. Despite all that, Shiryu's presence in Ryuho's journey is both as a motivator and a guiding spirit. Every step Ryuho takes, every challenge he faces, are filled with the lessons and love of his father, making their bond a central theme in Saint Seiya: Omega.
RELATED: Highly Anticipated Anime Sequels Yet To Come In 2023 (& When)
Saint Seiya: Omega is more than just a simple continuation of an epic saga in the world of anime. It is a celebration of legacy, sacrifice, and the undying spirit of hope and heroism. Characters like Seiya, Athena, Shun, Hyoga, and Shiryu, once at the forefront of the original Saint Seiya, now shine again, their roles evolved but their heart resonant. They bridge the gap between past and present, interlacing their rich histories with the spiritedness of the new generation.
Every narrative beat in Saint Seiya: Omega, every twist and turn, is an homage, and a tribute to the Saints' unbending spirit, proving that legends, when faced with impossible odds, find a way to endure. In bringing together the old with the new, while making sure to respect and celebrate the legacy of the original Saint Seiya, Saint Seiya: Omega not only honors its roots but also carves its own mark in the world of anime, ensuring that the Cosmo of this universe continues to excite fans for generations to come.
on bbc news
on hindi news
on the news today
on channel 7 news
ôrf news
campo grande news ônibus
ôpera news
campo grande news greve de ônibus
l1 news horário dos ônibus
l1 news ônibus
lago azul news ônibus
news österreich
news österreich heute
news österreich aktuell
news öffentlicher dienst
news österreich corona
news öl
news österreich orf
news ö3
news österreich heute aktuell
news österreich sport
ö24 news
ölpreis news
öbb news
ösv news
österreich news krone
övp news
özil news
öffentlicher dienst news 2023
österreich promi news