Summary
Ezra Bridger may have been a driving force of the Ahsoka series, but his introduction didn't live up to the build.
Ezra Bridger's live-action debut should've been as important as Thrawn's arrival, but felt underwhelming.
Eman Esfandi's performance as Ezra Bridger offers plenty of reasons to get excited about the character.
The following contains spoilers for Ahsoka Episode 6, "Part Six: Far, Far Away," streaming now on Disney+.
In the sixth episode of Ahsoka, "Part Six: Far, Far Away," Star Wars fans were reintroduced to two very popular characters. One was the elusive Grand Admiral Thrawn, who got all the fanfare a character of his stature would deserve. There's not much more a fan of Thrawn would have hoped for when it comes to his live-action debut or the way Lars Mikkelsen carries Thrawn through the Star Wars universe. However, Ahsoka did fail to deliver a fittingly triumphant moment for the return of another primary Star Wars Rebels character who appeared in Episode 6: Ezra Bridger.
After following Ezra for four seasons of Rebels, and with his disappearance being the driving force behind Sabine Wren's motivations in Ahsoka, audiences could be forgiven for hoping for a little more behind the character's live-action debut. Where Thrawn was afforded a grand entrance, Ezra seemed to quietly sneak in the back. This may have been a deliberate choice to juxtapose both characters and their personalities, but it still felt underwhelming for a character who could prove to be the next big live-action Star Wars hero.
RELATED: Ahsoka Made Fans Wait for Its Biggest Reunion – But It Was Worth It
Ezra's Return Was Underwhelming Compared to Others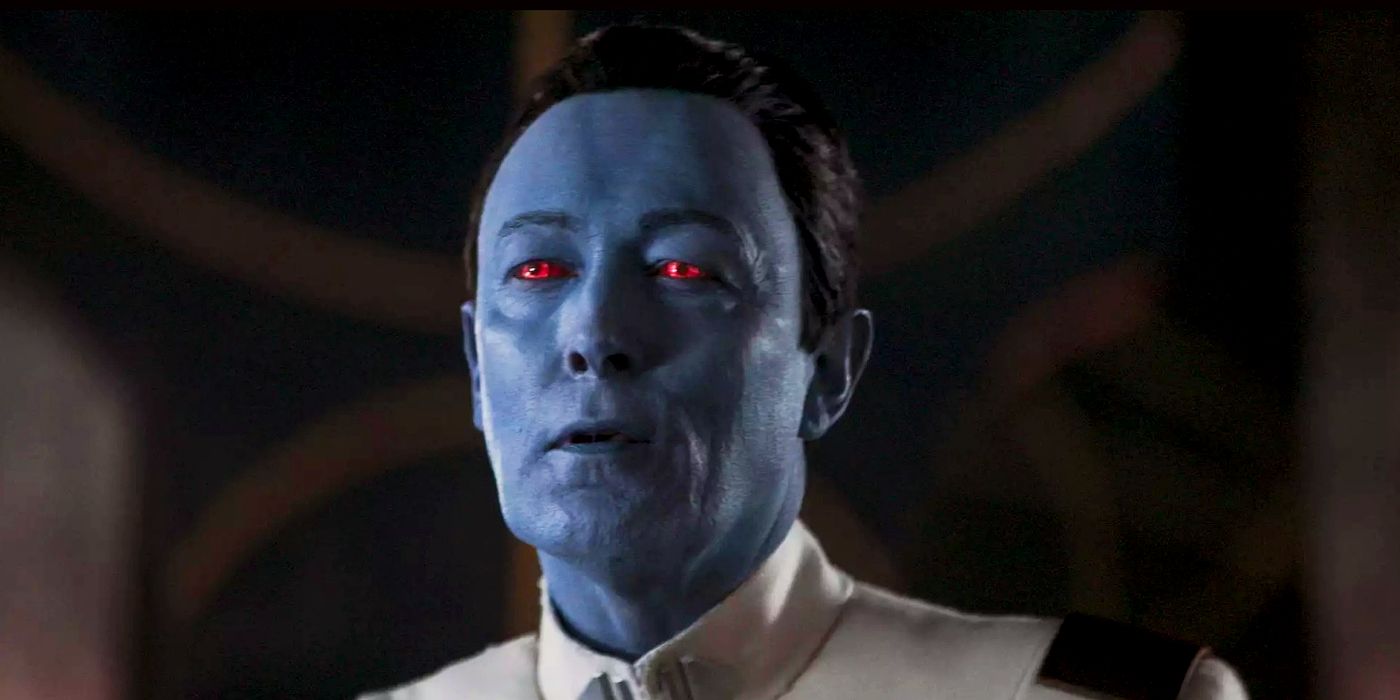 Having made such an impact on any character who spent time with him in Rebels, it's understandable why those closest to him would want to track Ezra Bridger down at any cost. Sabine Wren, Hera Syndulla and, in turn, Ahsoka Tano herself have now put the entire universe in danger by providing Thrawn a means of escaping exile — all in service of finding Ezra and bringing him home. A character who holds so much significance to the post-Return of the Jedi era in Star Wars lore deserved more than what ended up being an overly nonchalant reunion between Ezra and Sabine.
When fans think back to the most memorable returns in Star Wars media, each one had a sense of flair and excitement. Ahsoka's own return in The Mandalorian springs to mind, with an incredibly well-choreographed dual-lightsaber sequence to bring the character to live-action. And then, of course, there's Luke Skywalker from that same season of The Mandalorian. Despite questionable de-aging techniques, Luke's return made a huge impact at a critical time for Star Wars. Even Anakin Skywalker made waves when he returned for Episodes 4 and 5 of Ahsoka. All these returns were treated with an epic sense of scale that simply wasn't present for Ezra's return, despite the fact that Ezra will likely be the heaviest hitter among the rebels for some time moving forward.
RELATED: Ahsoka Shows Why Fan Service Can Be Great
Ahsoka Fumbled the Emotional Impact of Ezra's Live-Action Debut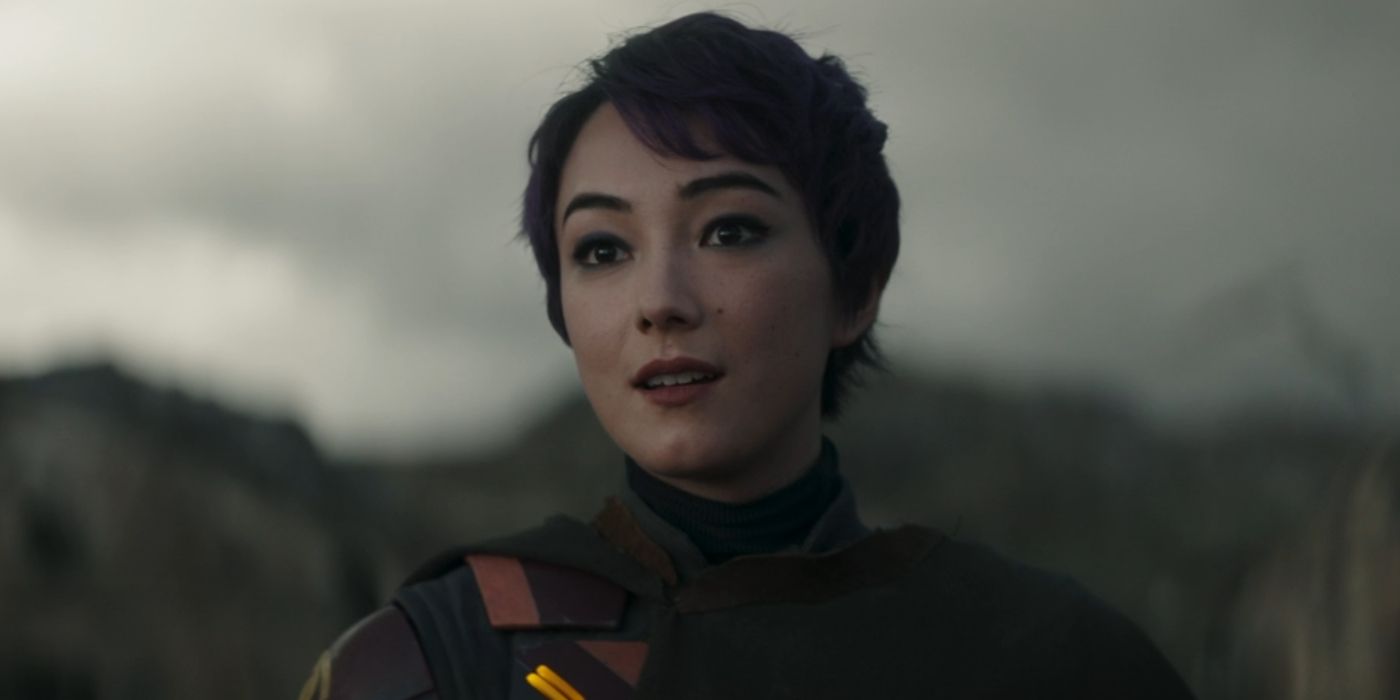 As previously acknowledged, Thrawn's live-action debut was everything a Star Wars fan could have hoped for. There was stunning new iconography, including the introduction of the Night Troopers, a musical score that was as menacing as it was beautiful, and an undeniable sense of threat exuding from every second of Thrawn's march through his star destroyer, The Chimaera. It was impossible to not feel the emotion that corresponded with the intense danger being portrayed on screen.
Comparing and contrasting the two big returns in Episode 6 tells a tale of two vastly different emotional beats: one that landed with grace, and one that landed with a thud. Any truly emotional significance behind Ezra's reemergence was extremely fleeting. Save for a hug between himself and Sabine that seemed more forced than friendly, much of Ezra's return was undercut by Sabine's very out-of-character decision to withhold crucial information from him. While Sabine is no stranger to difficult choices, her refusal to fill Ezra in on the looming threat of Thrawn, or the fact that they had no known way back to their own galaxy, was questionable at best.
These choices were bound to leave audiences scratching their heads instead of celebrating the return of such an important character. Ironically, this was the entire reason Sabine chose not to get into the heavy details right away — specifically so she could soak in the moment of being reunited with her best friend. By lingering on a flat reunion and then immediately making the audience question the decision-making of one of the show's main characters, Ahsoka let what could have been an all-time triumphant moment fall through the cracks.
RELATED: Ahsoka Sets Up More Than One Star Wars Movie
Eman Esfandi's Portrayal Offers Hope for Ezra's Future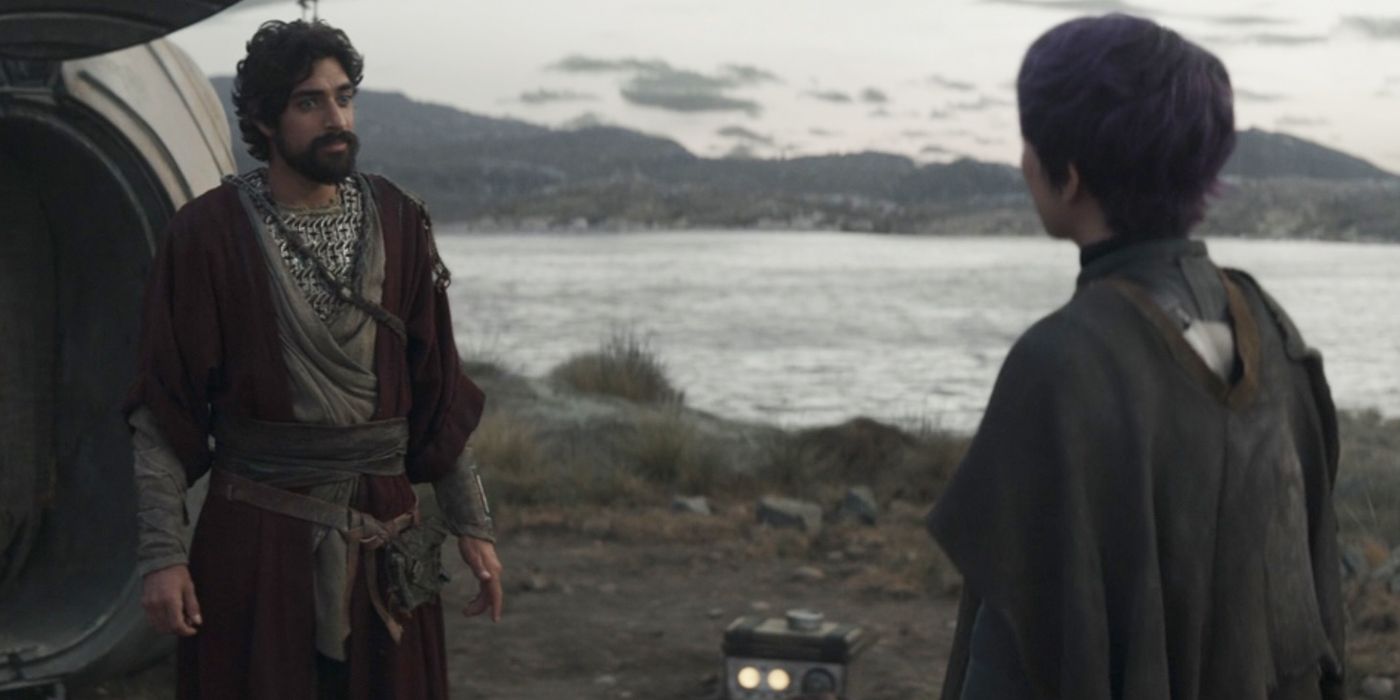 Despite the shortcomings of the scene itself, Eman Esfandi delivered a spot-on performance with the way he translated Ezra to live-action. With the voice, the mannerisms, and the ever-hopeful personality, Esfandi's Ezra feels every bit the Ezra audiences grew to know and love in Rebels. Despite the dark side of the Force beckoning to him throughout the series, Ezra remained a positive beacon of light for his companions. It was imperative that Dave Filoni found an actor who could personify this hopefulness in Ezra the same way his animated counterpart could. With Esfandi's portrayal, this seems to have been achieved — even judging from the short time the audience got with him in "Far, Far Away."
While Ezra's debut in a live-action Star Wars show may have fallen a bit flat to some, there is still hope offered within the performance itself. Any viewer familiar with Rebels can watch this new version of Ezra and practically feel the endless potential the character holds in the future of Star Wars. In that regard, Ahsoka's most recent episode pulls off the difficult task of still providing a positive outlook despite what some may feel was a lackluster introduction — and it owes a lot of that to Eman Esfandi.
One silver lining to an underwhelming debut is that there's nowhere to go but up, and a fan-favorite character like Ezra Bridger has endless potential in the galaxy far, far away. Now that he's broken free of his animated constraints and can take part in stories with a larger impact on the overall canon, fans could see Ezra become anything from the first major turn to the dark side since Anakin Skywalker to the first major hero of the Rebellion since Luke Skywalker. In Dave Filoni's expert hands and with as talented an actor as Eman Esfandi leading the way, this new live-action Ezra Bridger is bound to be a part of Star Wars for a long time to come.
on bbc news
on hindi news
on the news today
on channel 7 news
ôrf news
campo grande news ônibus
ôpera news
campo grande news greve de ônibus
l1 news horário dos ônibus
l1 news ônibus
lago azul news ônibus
news österreich
news österreich heute
news österreich aktuell
news öffentlicher dienst
news österreich corona
news öl
news österreich orf
news ö3
news österreich heute aktuell
news österreich sport
ö24 news
ölpreis news
öbb news
ösv news
österreich news krone
övp news
özil news
öffentlicher dienst news 2023
österreich promi news