Warning: Contains SPOILERS for The Marvels!
Summary
The mid-credits scene in The Marvels introduces Binary, a new superhero who is not Storm, despite initial confusion.
Beast makes an appearance in the scene, but there is no connection to Storm. The character referred to as Binary is a different character entirely.
Binary is a new version of Captain Marvel in the MCU and is associated with the X-Men, but it is not confirmed if she is a mutant or not in the movie.
The Marvels' mid-credits scene introduces a new but familiar character to the Marvel Cinematic Universe, but she is not Storm, despite the initial possible confusion. Ever since Disney acquired 20th Century in 2019, there has been speculation about how and when various X-Men characters would join the MCU through Marvel Studios productions. The multiverse has been the primary path for mutants in the shared universe to this point, with Patrick Stewart's Professor X already returning and Ryan Reynolds' Deadpool and Hugh Jackman's Wolverine slated to debut in Deadpool 3. The Marvels has its own major X-Men connections too.
The idea that The Marvels could feature some mutants became more popular after Ms. Marvel was confirmed to be a mutant in the MCU. It prompted increased speculation about other X-Men characters who could join the franchise in the near future. Despite speculation that Storm could be in Black Panther: Wakanda Forever, Ororo Munroe's MCU debut is still uncertain. However, The Marvels' mid-credits scene features a major surprise as Hank McCoy a.k.a. Beast (Kelsey Grammar) appears. He is joined in a familiar X-Men location by a Black female superhero, and it's left confusion about if Storm is in The Marvels. However, this is a different character entirely.
The Marvels Credits Scene Introduces Binary To The MCU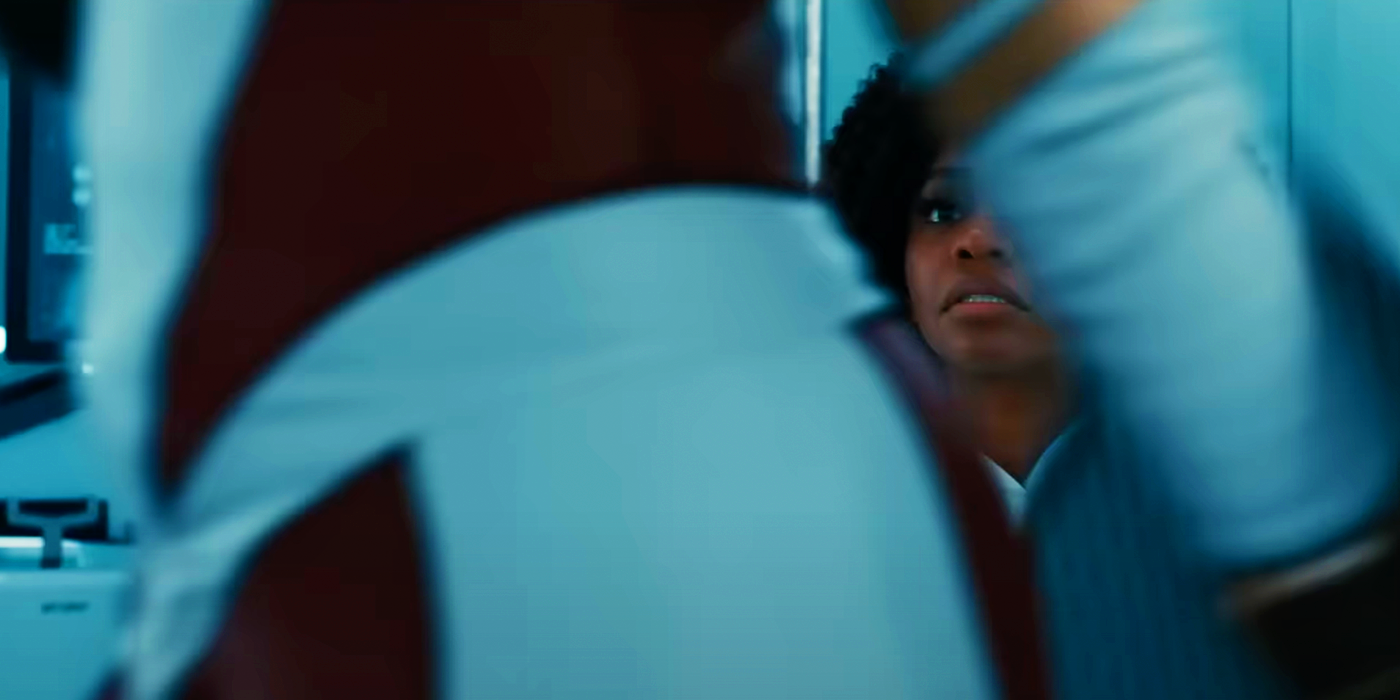 The new superhero featured in The Marvels' credits is not Storm; she's Binary. The credits scene begins with Monica Rambeau (Teyonah Parris) waking up in a lab and presumably seeing her mother Maria Rambeau (Lashana Lynch) sleeping in a chair next to her. Monica is initially elated to see her mother in the new universe that she traveled to during The Marvels' ending. However, the woman who looks like Maria Rambeau is confused by the implication that Monica is her daughter. It is only after Beast enters the room that The Marvels confirms exactly who this character is, as he calls her Binary.
Binary now becomes the second Maria Rambeau variant that the MCU has introduced through the multiverse. Lynch previously returned to her Captain Marvel role in Doctor Strange in the Multiverse of Madness, which included a version of Maria who became Captain Marvel instead of Carol Danvers. She is only briefly featured earlier in The Marvels through flashbacks, but the new red and white and gold costume she wears, coupled with the X-Men connections surrounding her, could understandably prompt confusion about if this version of Maria is meant to be Storm. Since Beast directly calls her Binary, that notion can be laid to rest.
Who Is Binary? The Captain Marvel Hero Explained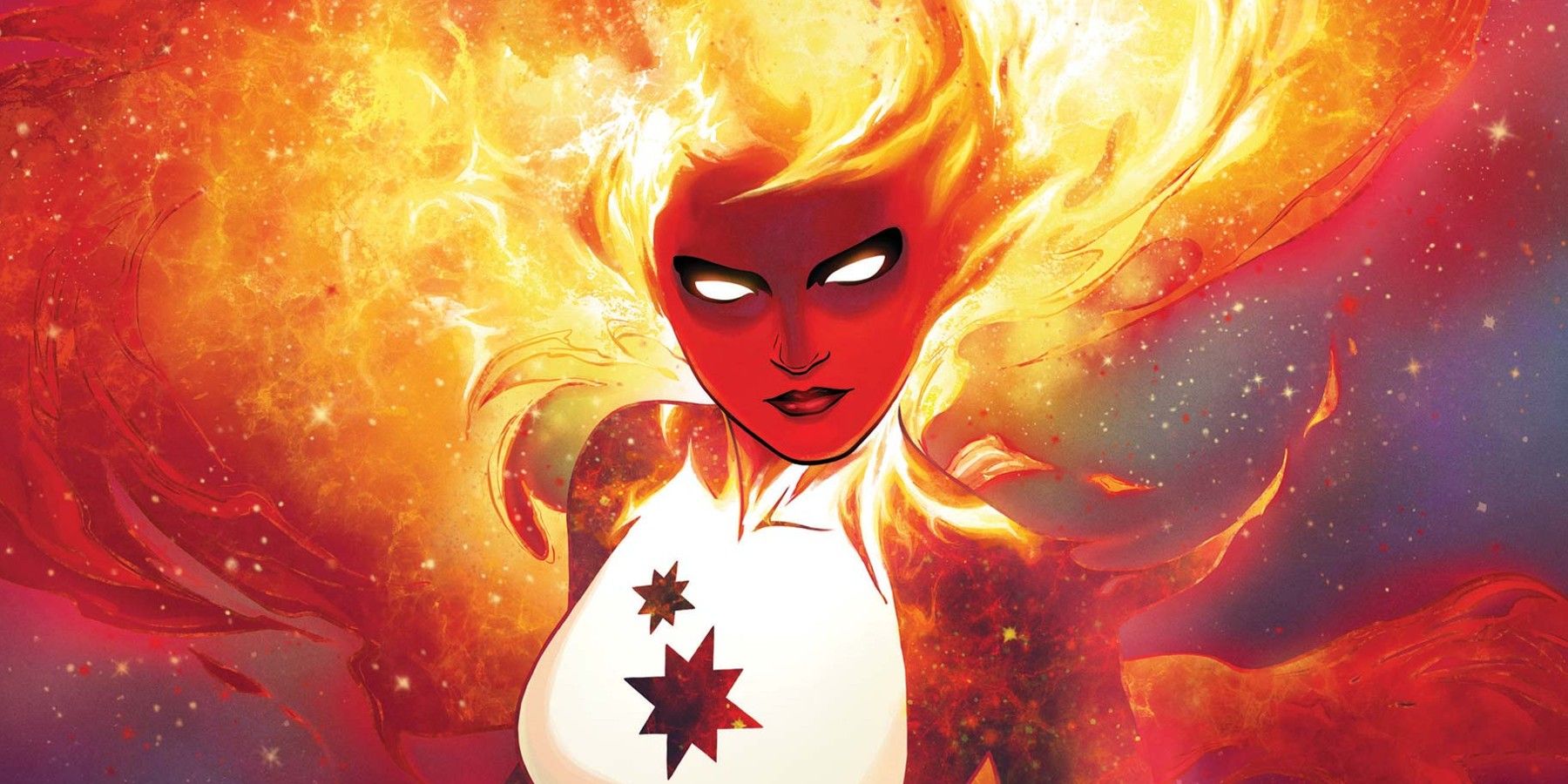 The introduction of Binary to the MCU brings a new version of Captain Marvel to the shared universe. In the comics, Carol Danvers' most powerful form is known as her Binary Form. She first reaches these power levels after experimentation by the Brood alien race enables her to achieve the power of a White Hole. This actually happened in the pages of the Uncanny X-Men comics during 1982. After achieving this new form, Carol Danvers took on the title of Binary for a while as a replacement for Ms. Marvel and a precursor to officially becoming Captain Marvel.
The character of Binary is different, though, as she is technically a duplicate of Carol Danvers composed of pure energy. This idea is much more recent for the comics, as it came in 2021 from Kelly Thompson's Captain Marvel run. In this story, Carol manipulates her energy to create a being made entirely of energy to free her from Vox Supreme's capture. While she reabsorbs Binary at first, the being is eventually released again and gains sentience after encountering the body of Mar-Vell. This version of Binary dies fighting the Brood.
Maria Rambeau has never been associated with Binary and these powers in the comics
Is Maria Rambeau's Binary A Mutant?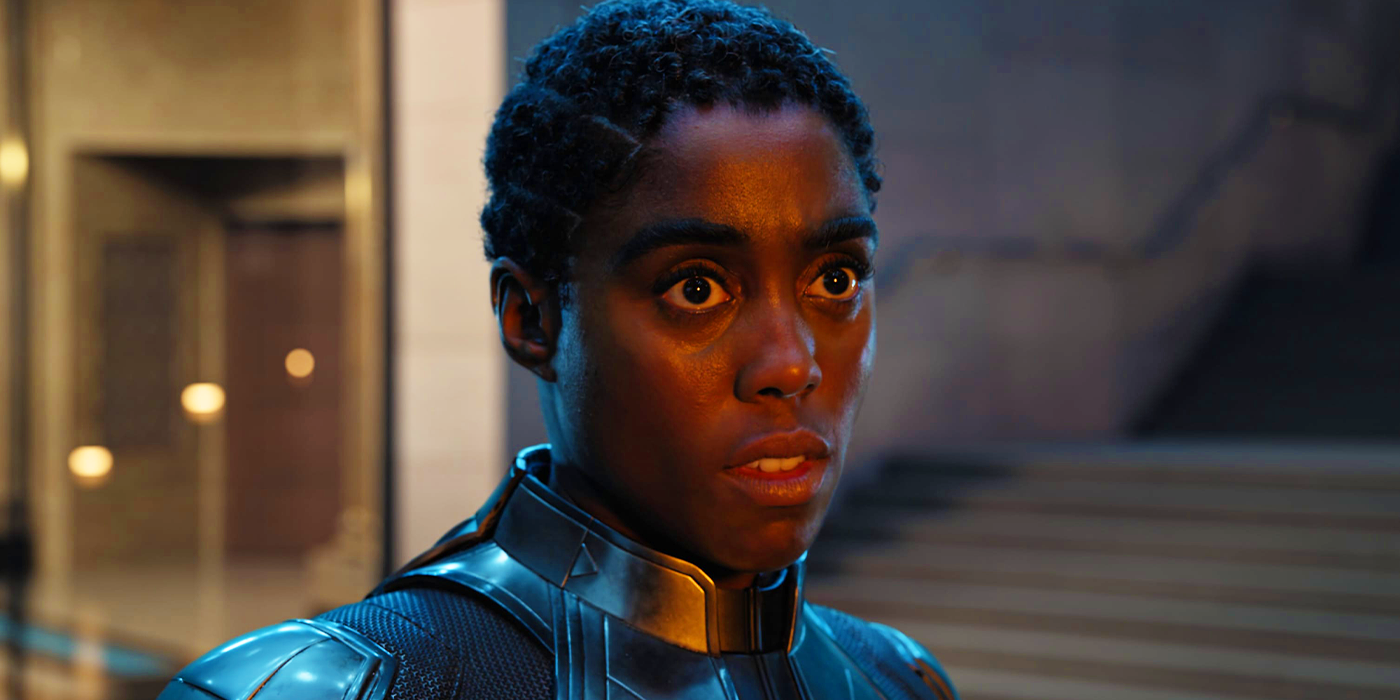 Since Maria Rambeau's Binary is not Storm in The Marvels but is still associated with the X-Men during the credits scene, it would be easy to assume that Binary is a mutant. This is not specifically confirmed in the movie, however. Marvel Studios certainly leaves room for that reveal to be made in the future, but there has never been an indication that Maria Rambeau is a mutant previously in the MCU or the comics. Considering the changes the MCU has already made to Binary, revealing that she is a mutant and a member of the X-Men in this different universe is possible.
It is worth noting that Maria Rambeau's Binary does not have to be a mutant just because she is featured in The Marvels' credits scene alongside Beast and in an X-Men location. There is precedence for non-mutant superheroes to work with the X-Men and even serve as members of the team. This is true of Captain Marvel's time as Binary after all. Marvel Studios could be taking a cue from the source material in that regard to tease an X-Men team working with non-mutants in another timeline. Of course, it might not be until this version of Maria returns after The Marvels that Binary's mutant or non-mutant nature is confirmed.
on bbc news
on hindi news
on the news today
on channel 7 news
ôrf news
campo grande news ônibus
ôpera news
campo grande news greve de ônibus
l1 news horário dos ônibus
l1 news ônibus
lago azul news ônibus
news österreich
news österreich heute
news österreich aktuell
news öffentlicher dienst
news österreich corona
news öl
news österreich orf
news ö3
news österreich heute aktuell
news österreich sport
ö24 news
ölpreis news
öbb news
ösv news
österreich news krone
övp news
özil news
öffentlicher dienst news 2023
österreich promi news