Jason Voorhees has terrified audiences across a dozen Friday the 13th films and proven himself to be one of the slasher genre's most iconic killers. Jason Voorhees has helped turn summer camps into dark death traps as he enacts bloody vengeance on campers, counselors, and anyone who gets in his way. Jason Voorhees' signature weapon is a massive machete, but he's also a resourceful figure who isn't afraid to improvise when it comes to his massacres.
Friday the 13th movies have equipped Jason with various camp-based tools like pitchforks, axes, and even liquid nitrogen in the space-set Jason X. It's been over a decade since the last Friday the 13th movie, which has given fans lots of time to consider new weapons for Jason Voorhees to wield in future films.
10
Jason Is One Of The Few Slashers Who Could Make A Hockey Stick Scary
Jason Voorhees' 10 Best Kills From The Friday The 13th Franchise
While it may be a somewhat on the nose weapon, Jason Voorhees using a hockey stick as a murder weapon would quickly become a top franchise moment. Jason's hockey mask has become the character's most iconic element and Friday the 13th does great work with how it turns this everyday item into a terrifying totem.
Friday the 13th should push this concept to the extreme, put a hockey stick in Jason's hands, and let him go loose. Jason's intense strength likely means that a hockey stick would break upon impact with its target, but it could then become a jagged tool that he uses to finish the job.
9
A Standard Shovel Becomes A Gruesome Weapon When Wielded By Jason
A shovel is a pedestrian item that most people wouldn't give a second thought, but Jason Voorhees is such a massacre savant that he wouldn't struggle to turn this tool into a grisly weapon. There's a simplicity to a shovel that could result in a very effective attack.
It's not hard to imagine Jason swinging the flat end of a shovel at someone's face and then impaling it into their neck after they've fallen to the ground. Friday the 13th Part VI: Jason Livesteases a shovel-based death, but the item breaks before it's put into practice.
8
Jason's Use Of A Flare Gun Isn't Going To Signal Helpful Reinforcements
One of the most intimidating details about Jason Voorhees is his brute strength and endurance. These traits lend themselves to hand-to-hand weapons that take advantage of Jason's power and as a result it wouldn't seem appropriate to equip Jason with some sort of firearm. Friday the 13th Part III includes a memorable sequence where Jason uses a speargun, but a flare gun would also be quite effective.
Curiously, a flare gun is a weapon that can be used against Jason in Friday the 13th: The Game, but it'd be fun to flip this dynamic. Jason could do a lot of damage with a flare gun that sets his victim on fire, only to follow up with brutal physical combat.
7
Bug Spray & A Lighter Become An Impromptu Flamethrower When Used By Jason
Every Friday The 13th Movie, In Order
There are certain items that are guaranteed fixtures for any camping trip to the wilderness. One of the most common tools is bug spray to repel the swarms of insects. Bug spray is meant to make the wilderness less abrasive, but it could also aid Jason Voorhees in some especially gnarly kills.
Bug spray on its own is harmless, but their aerosol spray suddenly becomes a danger when it's combined with a flame. The simple combination of bug spray and a lighter could give Jason a makeshift flamethrower that could do some serious damage at Camp Crystal Lake.
6
Jason Could Use A Volleyball Net In Morbid, Murderous Fashion
Some of the items that Jason Voorhees finds at Camp Crystal Lake have obviously dangerous qualities to them. However, part of the fun of the Friday the 13th series is how resourceful Jason can be when he's left with little to work with. Summer camps are natural settings for recreational sports, especially something like volleyball. A volleyball net on its own isn't intimidating.
However, it's not difficult to picture Jason ripping this netting from its base and using it for a particularly vicious strangulation. Jason could even properly embrace volleyball's rules by leaving a severed head behind as the ball that campers are expected to use. The same is true for a tetherball setup.
5
A Lawnmower Shifts From A Maintenance Tool Into A Brutal Weapon
One of the Friday the 13th franchise's most creative kills involves Jason Voorhees' use of a weed wacker in Part VII: The New Blood. A weed wacker and a lawnmower may both be in the lawn maintenance family, but they're handled in very different ways. Jason uses the weed wacker like an extra-gruesome melee tool.
A lawnmower is restricted to the ground and results in a much more suspenseful fatality as Jason pushes the weapon towards his victim. A lawnmower was previously used to great effect in Sleepaway Camp 2 and 2019's Child's Play remake, but there's still plenty that Friday the 13th could do with this tool.
4
Jason Could Turn A Campfire From A Source Of Comfort Into A Fiery Fatality
10 Great Slasher Movies With The Highest Kill Counts
A campfire may not be conventionally viewed as a weapon, but they're a staple of the Friday the 13th series. So many Friday the 13th films feature a scene where campers tell ghost stories and trade Jason Voorhees urban legends around a rousing fire. This style of introductory scene could be creatively undercut if Jason suddenly interrupts the storytelling and forces these campers into the fire.
It'd be genuinely frightening if Jason simply used his strength to hold down people in a fire until they're burned to death. However, a campier version could also be done where Jason indulges in the toasted marshmallows or s'mores traditions where these victims are impaled with sticks and used to stoke the flames.
It's not uncommon for repairs to be required at summer camps in order to keep them in top shape. A power drill is a common tool at any summer camp and it's a little surprising that Jason Voorhees hasn't previously worked one into his aggressive arsenal. There's an unintentionally menacing touch to a power drill that doesn't just impale the target, but skewer them.
Jason could directly apply a power drill to a helpless camper or utilize the weapon in a sneakier fashion where it punctures a wooden cabin wall. There could even be a self-aware touch where someone is attempting to fix a cabin and can't find their drill, only for Jason to attack with it.
2
A Boulder Would Allow Jason To Deliver Death From Above
Some of Friday the 13th's most effective kills are the ones that come as complete surprises. Summer camps can be rugged areas where boulders and natural dangers are just part of the environment. A boulder isn't dangerous on its own, but someone as strong as Jason could turn such a thing into a terrible weapon if they're able to push it off a cliff onto a camper below.
It'd be such an effective surprise if a camper delivers a big monologue about how they're finally safe or that they've avoided Jason, only for a boulder to surprisingly fall down and crush them. Midsommar conjures this type of energy and it's something that Friday the 13th should also adopt.
1
A Chainsaw Adds Ruthless Power To Jason's Severe Strength
There can sometimes be an unspoken bond across horror franchises where one slasher villain doesn't rip off the trademarks of others. It's fair to say that Leatherface has effectively monopolized the chainsaw as his signature weapon and this is likely why Jason Voorhees has never turned to this maintenance tool.
That being said, Jason would utilize a chainsaw in a completely different manner than Leatherface and his supernatural strength could make this weapon even more dangerous. A chainsaw has made an appearance in Friday the 13th: The Game, but fans want to see this deadly tool get properly incorporated into the film series.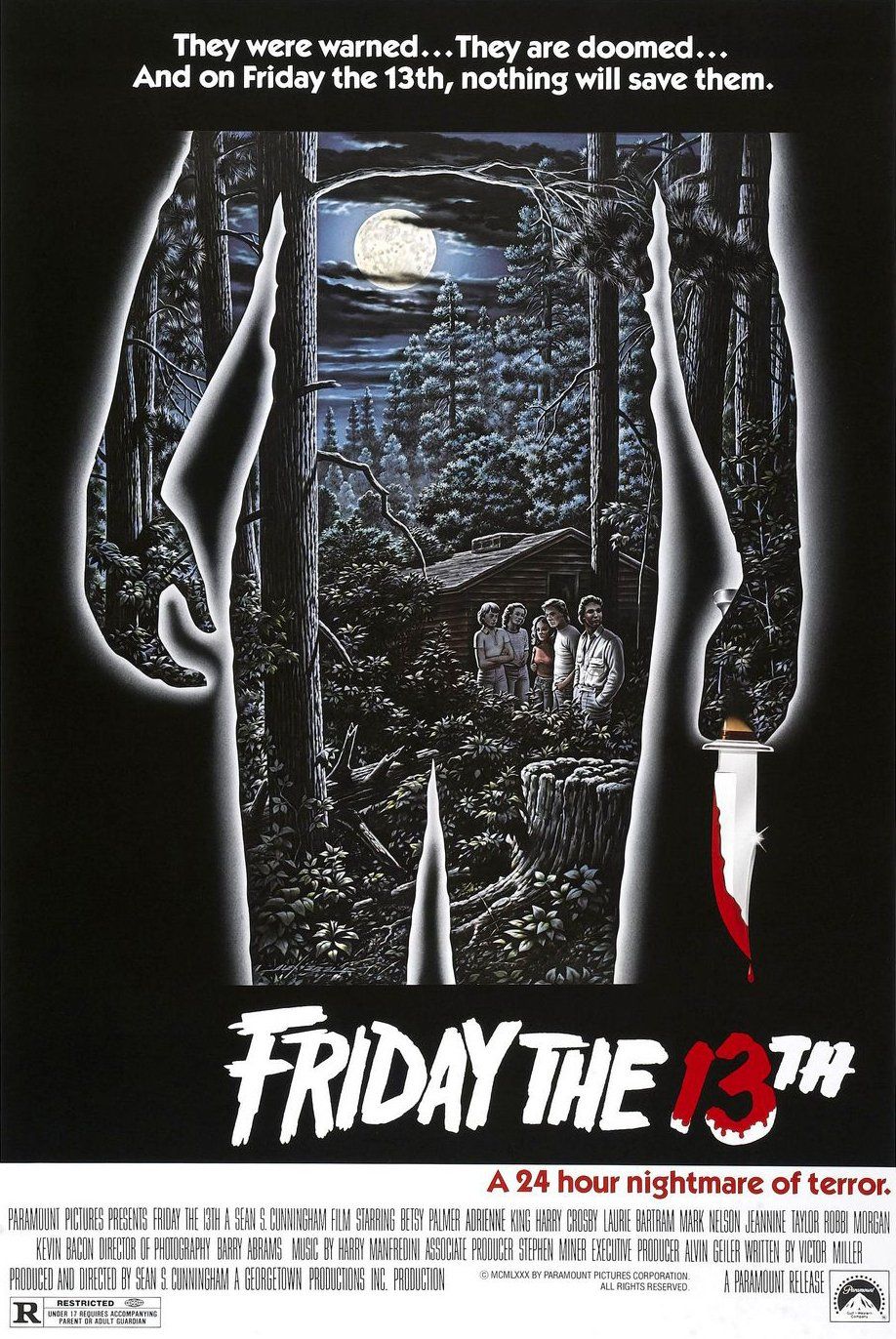 Friday the 13th is an American horror franchise that comprises twelve slasher films, a television series, novels, comic books, video games, and tie‑in merchandise.
Created by

Victor Miller

First Film

Friday the 13th

Latest Film

Friday the 13th Reboot

First TV Show

Friday the 13th: The Series
on bbc news
on hindi news
on the news today
on channel 7 news
ôrf news
campo grande news ônibus
ôpera news
campo grande news greve de ônibus
l1 news horário dos ônibus
l1 news ônibus
lago azul news ônibus
news österreich
news österreich heute
news österreich aktuell
news öffentlicher dienst
news österreich corona
news öl
news österreich orf
news ö3
news österreich heute aktuell
news österreich sport
ö24 news
ölpreis news
öbb news
ösv news
österreich news krone
övp news
özil news
öffentlicher dienst news 2023
österreich promi news