From the moment he set foot in the Marvel Universe, Marc Spector's life has been largely made up of one terrifying confrontation after another. As Moon Knight, he has amassed one of the most lethal rogues galleries of all time, while on a personal level Marc has been left to face trials and tribulations that are just as challenging. However, the return of the hero's twisted long-lost brother could very well be the one situation that finally breaks him completely.
After journeying deep into the ethereal realm known as the Duat, the titular hero of Moon Knight: City of the Dead #1 (by David Pepose, Marcelo Ferreira, Jay Leisten, Rachelle Rosenberg, and VC's Cory Petit) wastes no time trying to hunt down the lost soul of a young boy caught between life and death. Although the Fist of Khonshu is perfectly capable of traversing the usual hazards that the City of the Dead has to offer, he is quickly outmatched when confronted with the Legion of the Unliving. Not only has this entire team of super villains been comprised of those Moon Knight left for dead, they have been brought together by the one person who knows how to hurt Marc: his long-lost brother Randall Spector.
RELATED: Marvel Honors The Death of Moon Knight with Variant Covers
The History of Moon Knight's Brother Randall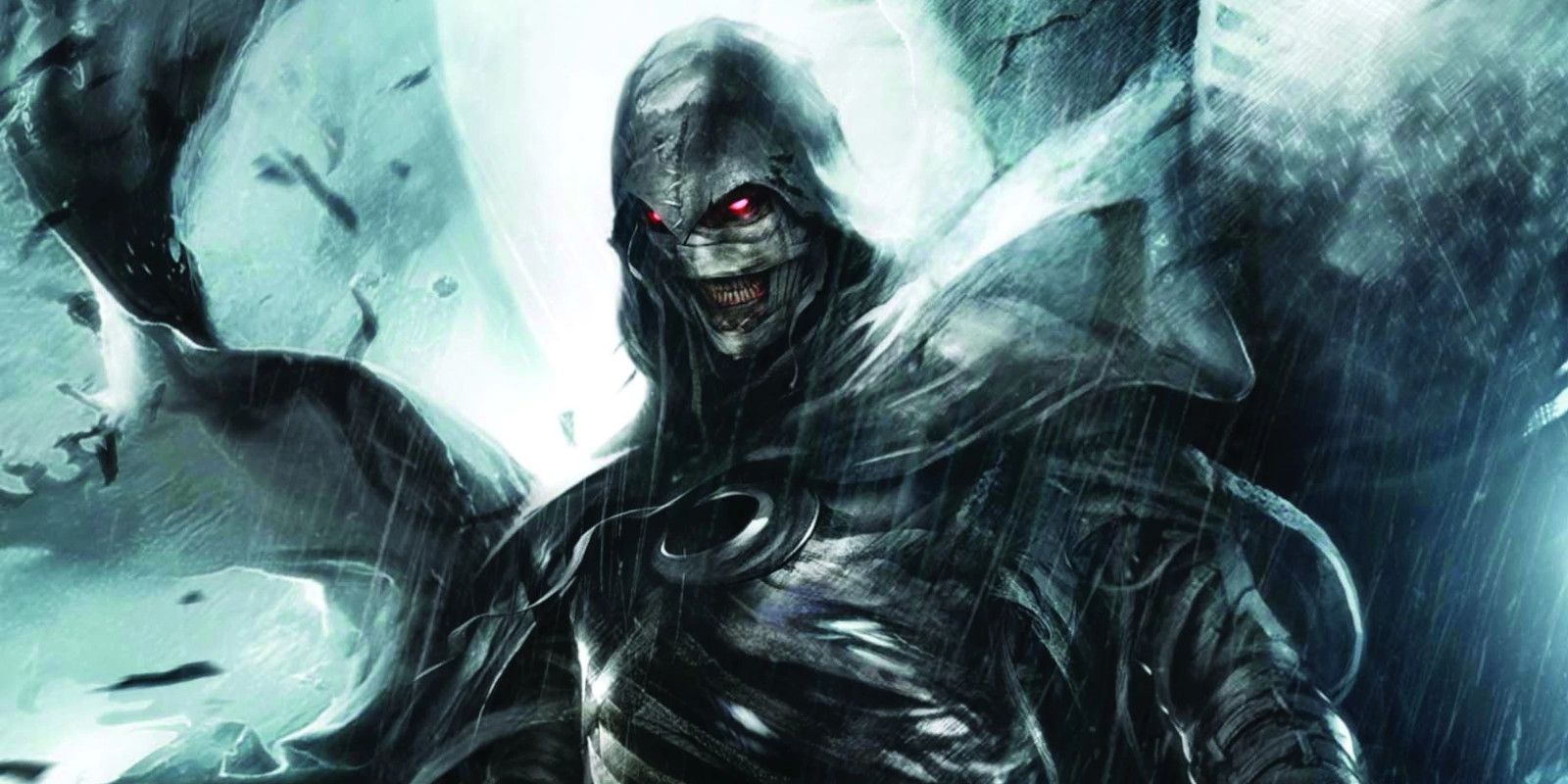 Introduced in Doug Moench and Bill Sienkiewicz's "Nights Born Ten Years Gone" from 1979's Hulk #17, Randall Spector grew up in the shadow of his older brother Marc. Although Randall did an exceptional job of being outwardly affectionate with his brother, he secretly despised Marc. Randall also had a deep-seated need for power and control, which drove him to murder the woman who Marc was romantically involved with, leading the latter to nearly kill his brother in revenge. As understandable as it was that Marc could not bring himself to end his brother's life, the decision to let him go would be unbelievably costly years down the line on numerous occasions.
After years spent as a roving serial killer, Randall was gunned down by the Punisher only to be resurrected for a purpose far more grim. After being brought back by yet another shadowy villain, Randall signed on to be subjected to a series of gruesome experiments carried out by one of his fellow agents in secret. A number of cybernetic enhancements would imbue Randall with the kind of power he had only ever dreamed of, while his lust for vengeance saw him transformed in both body and mind into the menacing Shadow Knight. Although Randall was now a formidable foe for Moon Knight, his career as the Shadow Knight still ended in tragedy when Marc killed him to saved countless innocents who would have otherwise perished.
RELATED: Who Is Marvel's Batman Equivalent?
Randall Spector's Return Could Destroy Moon Knight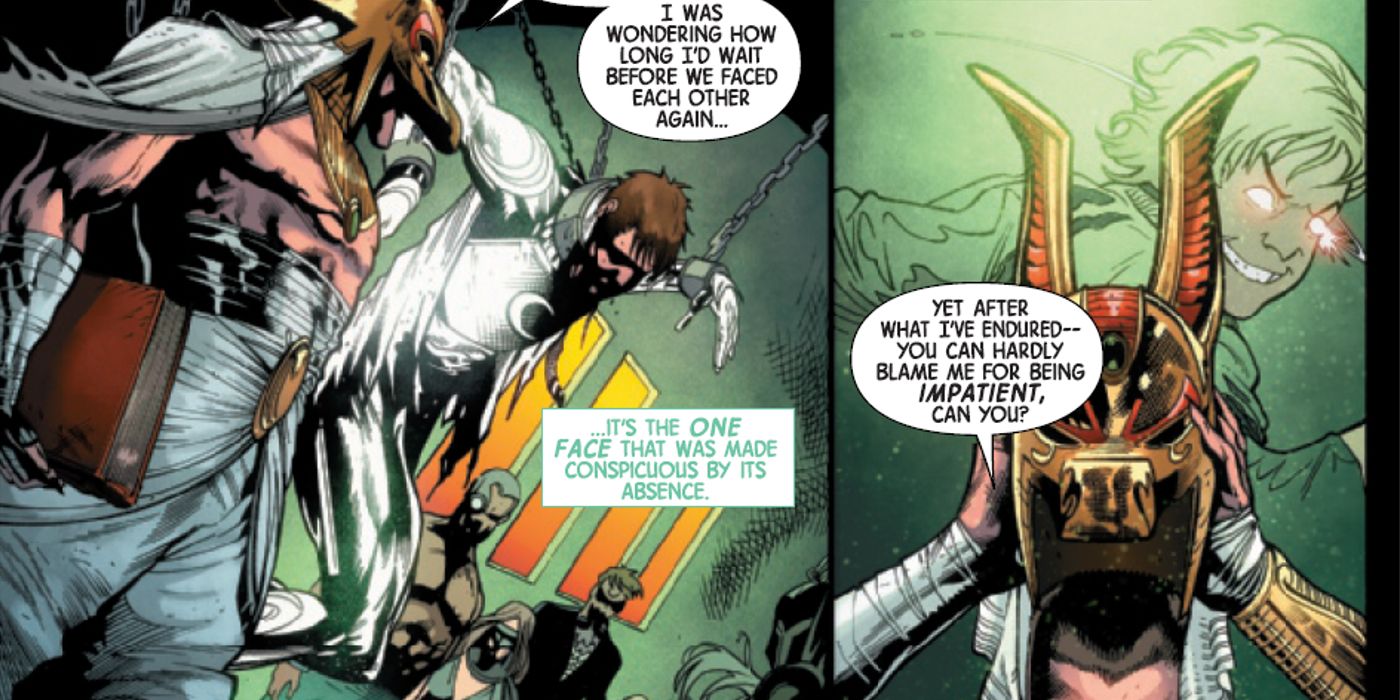 Now that Randall is back, he not only has the opportunity to finish what he started many years ago, but he also has a legitimate shot at remaking his legacy in the Marvel Universe. Even now, Randall is a character who has never really had a proper identity of his own. Whether as the bloodthirsty Hatchet-Man or the enigmatic Night Shadow, no mantle Randall has assumed has ever been tied closely enough to him as an individual to leave a meaningful impression on anyone besides his brother. Randall's time spent as Shadow Knight was a further indicator of this lack of an identity, as Randall was merely playing the role of a perversion of the one he felt Marc had stolen away from him.
As misguided as all of this might be, it still informs Randall's character to a degree that cannot be ignored, especially when it could be what spells the end of Moon Knight. By embarking on his work as a part of the Cult of the Jackal, Randall has followed in his brother's footsteps again to some degree, yet he has also found a position from which he can actually accomplish something of value. It isn't just that Randall assembled the Legion of the Unliving that finally defeated Moon Knight, but that he has done all of this without giving any hint as to who was behind it or why along the way. That alone makes it clear that Randall is no longer fighting to prove himself to the brother he hates, but rather to finally let Marc go – permanently.
RELATED: Marvel Prepares Fans for the Death of Moon Knight
Moon Knight's Evil Brother May Deserve a Bigger Role
As hard as it might be to imagine Moon Knight being cut down by his own brother, Randall is not the only threat the Fist of Khonshu is up against. If Randall were the only one in his way that would be one thing, but his army of similarly undying former Moon Knight foes as well as the rest of the Cult of the Jackal is simply too much for the hero to handle on his own.
Randall hasn't quite proven himself to be a villain with any real staying power, especially not under a mantle he only recently took up. However, this might be his chance to earn a permanent, properly defined place in the pantheon of Moon Knight's enemies. In this case, Randall could open the door for years of confrontations between Moon Knight and the denizens of the Duat, thereby cementing his place in the annals of Marvel history.
on bbc news
on hindi news
on the news today
on channel 7 news
ôrf news
campo grande news ônibus
ôpera news
campo grande news greve de ônibus
l1 news horário dos ônibus
l1 news ônibus
lago azul news ônibus
news österreich
news österreich heute
news österreich aktuell
news öffentlicher dienst
news österreich corona
news öl
news österreich orf
news ö3
news österreich heute aktuell
news österreich sport
ö24 news
ölpreis news
öbb news
ösv news
österreich news krone
övp news
özil news
öffentlicher dienst news 2023
österreich promi news