The MonsterVerse is about to get a whole lot bigger with the new Apple TV+ original series Monarch: Legacy of Monsters, premiering this November. Telling the story of several individuals whose lives are forever altered by the emergence of Titans over 60 years, Legacy of Monsters introduces new kaiju with an adventure that spans the entire globe. Through it all, these everyday people find themselves brought into the machinations of the clandestine agency Monarch and its extensive history with Titans and how they shape the world.
In an exclusive interview with CBR, Monarch: Legacy of Monsters executive producer Matt Shakman, who also directed the first two episodes, explains how the creative team brought the MonsterVerse to television for an ambitiously longer-form story and talks about the deeper themes and human element behind Legacy of Monsters ahead of its premiere on Apple TV+.
RELATED: Kong: Skull Island's John Goodman Returns in Monarch: Legacy of Monsters Trailer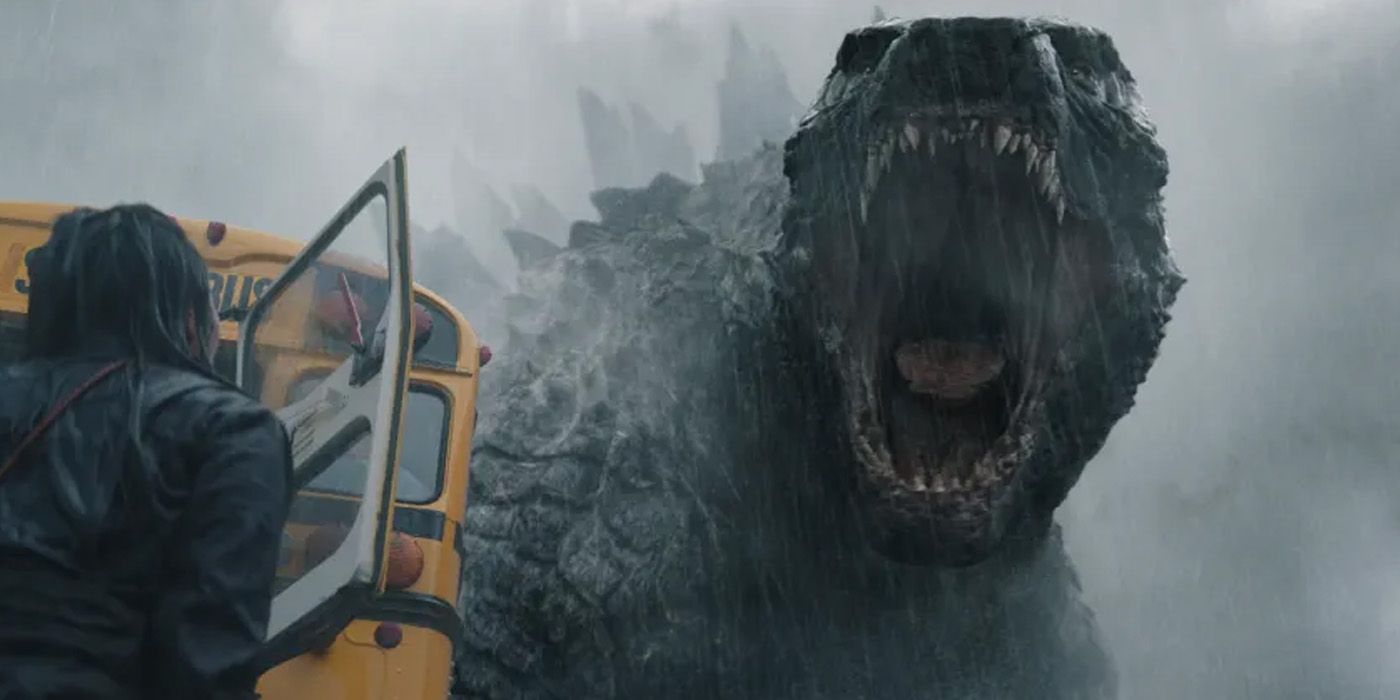 CBR: Legacy of Monsters threads the needle between the various MonsterVerse projects. How was it playing within that architecture while building your space within it?
Matt Shakman: I'm a huge fan of Godzilla. I have been since I was a kid. I'm a fan of the MonsterVerse that Legendary has built as well as all the amazing films that Toho has continued to make with Godzilla, so it was a joy to be a part of this. The challenge that we had was bringing it to television and Apple TV+. At over 10 hours, you have to create a story where you're really falling in love with those characters and rooting for those characters.
Our choice from the beginning was to tell the story of the MonsterVerse from the human perspective, what it was like to be on the ground. You would root for, be afraid for, and celebrate these characters as they journeyed through this story. What I think is so special about what Matt Fraction and Chris Black have created here is that it's a multi-generational drama, a multi-generational mystery. It also happens to involve some amazing monsters. As a filmmaker, it was just an unbelievable joy to be able to try and tackle all of the elements of it.
There are some bitter family elements right from the jump. Amidst all the Titan action, how is it exploring the human element that's the beating heart of the show?
It's a story that involves a lot of trauma as a result of kaiju and monsters, trauma as a result of family dynamics, intended and unintended. It's messy in the way that families are, and I responded to that. It resonated with me, and it felt real. I think there's something magical that happens when so much real drama is happening here in the foreground. It somehow makes these magical creatures in the background so much more real.
You're not visiting with them in this show just for the sake of spectacle to see them battle each other. They're there to inform and impact our characters that we love, and they're there to shape their destinies over generations. It was just such an interesting perspective on how to tell a monster show, and I was hooked right away when I read it. I hope folks are, too, when they watch it.
RELATED: Kurt Russell Meets Godzilla in New Monarch: Legacy of Monsters Trailer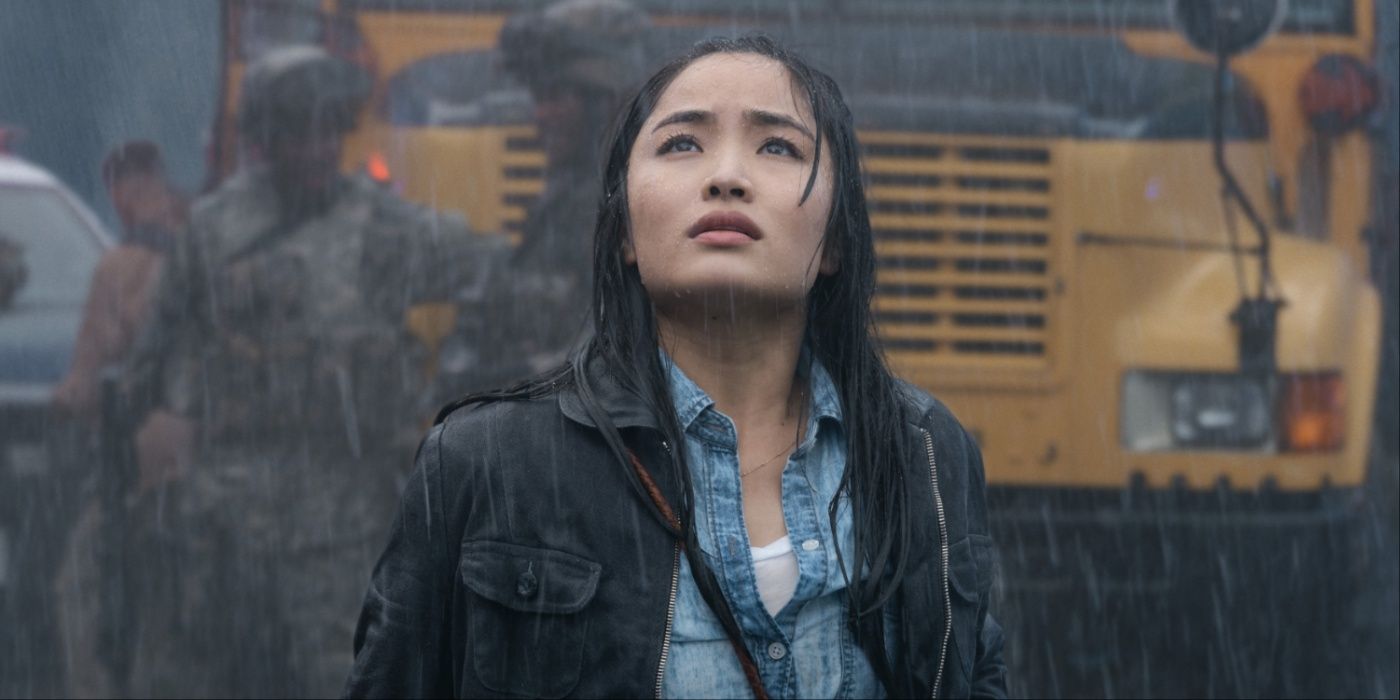 This multi-generational story spans 65 years, like The Godfather Part II of kaiju stories. How did you want to differentiate the elements between the young Lee Shaw and the stuff set in 2015?
There's stuff that we wanted to differentiate, and there's stuff that we wanted to integrate. We wanted to make sure that there was continuity, that there was thematic resonance happening in the past and the present, and that the character of Lee Shaw — played by two actors who happen to be father and son — that they were building a character who felt consistent. That character would change and grow over time because we all do as humans, but they would build Lee Shaw together as a joint project, which was incredibly special and fun.
But there were also the filmmaker, stylistic things where we were looking at how we wanted to make the '50s feel, how we wanted the film look to be, how we wanted the production design to be. There are definite differences between that and fun filmmaking opportunities, and there are definite things that link together in a way that's also intentional. I would also point to the opening episode sequence on the Golden Gate Bridge, wanting to make sure that it felt like it was honoring the continuity and choreography of Gareth Edwards' movie, that you could feel like there are a million stories that could've been told from that day on that bridge.
He told one on one side, and we happened to tell Cate's at this bus at this moment, but maybe you could tell 10-15 other shows from what happened from that day and all the folks that were impacted by that moment. It's a wonderful challenge in ways that you want to make things different and ways that you want to make things similar.
Developed for television by Chris Black and Matt Fraction, Monarch: Legacy of Monsters premieres Nov. 17 on Apple TV+, with new episodes released on Fridays.
on bbc news
on hindi news
on the news today
on channel 7 news
ôrf news
campo grande news ônibus
ôpera news
campo grande news greve de ônibus
l1 news horário dos ônibus
l1 news ônibus
lago azul news ônibus
news österreich
news österreich heute
news österreich aktuell
news öffentlicher dienst
news österreich corona
news öl
news österreich orf
news ö3
news österreich heute aktuell
news österreich sport
ö24 news
ölpreis news
öbb news
ösv news
österreich news krone
övp news
özil news
öffentlicher dienst news 2023
österreich promi news