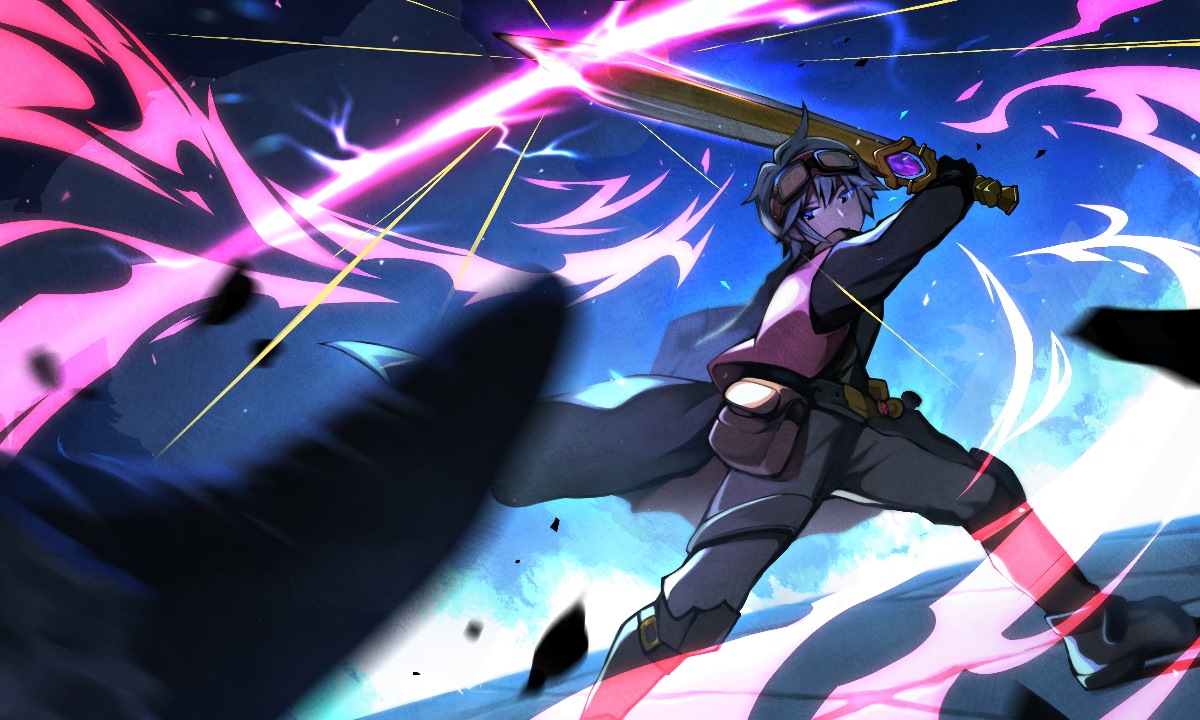 Polyscape is working on a Switch version of Mistrogue: Mist and the Living Dungeons, the developer announced today. A release is planned for this winter.
Mistrogue: Mist and the Living Dungeons, a real-time 3D rogue-like action game, has players exploring an ever-changing "Living Dungeon", fighting enemies, and more. Additional information can be found in the following overview:
Mistrogue: Mist and the Living Dungeons is a real-time 3D rogue-like action game originally created as an homage to the "Mystery Dungeon" series. A new map is generated each time the protagonist steps into the dungeon, and players must fight through monster hordes using their chosen skill builds and use "Maze Stones" to pave their path.
Knowing how to build your skill sets and when to use items becomes even more important than your technique in action to beat the game. Utilize the "Skill Book" to find out which skill builds work the best for you.
Key Features
The Ever-Changing Living Dungeon – Each time the dungeon is entered everything is reset to lv.1, ready for fresh exploration and equipment farming. Since the floors are generated randomly each time, it's entirely possible a monster house will suddenly make an appearance the moment you step in!
Build Your own Skill Sets – Weapons, shields, and bracelets have skill slots that allow skills to be installed into them. With some help from your "Skill Book," you can find over 80 combinations that can work in your favor. Finding which skills have the best synergy for you to fight difficult enemies is part of the fun.
A Real-Time Action System that Leeps You on Your Toes – There are several tactics you can use. For example, counterattacking immediately after removing yourself from your enemies AOE. When in a pinch, use skills that deal area damage or skill scrolls that inflict negative status effects to your enemies. You can also buff yourself by using items.
Utilizing Maze Stones – "Maze Stones" can create or remove footholds in the dungeon. It's a unique system in the game that can help you make your way to treasure boxes in tricky areas, or even save you from difficult monster hordes.
Various Content – "Story mode" follows Mist's journey in the main storyline, while the "Endless Hyperspace" is a challenging dungeon that has to be beat with no equipment or items found in your inventory. The hardest dungeon is "The Battle Road," which is sure to put your Skill Sets to the test. Lastly, "Memory Treasure" is for the collector at heart, but it also adds more to the main storyline.
The Battle Road: A Boss Rush Dungeon of the Highest Difficulty Level
"The Battle Road" dungeon is unlocked after finishing the story quest. It challenges players to use their expertise with their skill sets to survive through the rush of boss stages before the timer runs out.
Made of five boss stages, players can only proceed to the next stage after beating the stage before. Items and equipment can be brought into the dungeon, but only perishable items can be found within the treasure chest. Losing will not cause the protagonist to lose his equipment, and every action is just as important as previous dungeons, but choosing well thought skill builds and using items at the right timing will be crucial as ever to win.
The score board records how much time was used to beat each stage so players can compete with each other through their rankings. The last boss at the end of "The Battle Road" is sure to be a real challenge!
"Skill Book": A Helpful Tool for Your Skills
The new "Skill Book" semi-automatically lists skill sets when support missions are cleared. It is a powerful tool to help players discover their strongest skill builds. It makes it easier to see which combinations have the best synergy.
Rex gives the protagonist the "Skill Book" in Lootgar, and at first it will only contain his recommended Skill Set (skill build). The "Skill Book" shows which skills are needed to create a set and which equipment the skills can be found in. Support quests, such as "Defeat 15 Red Dragons – Reward: Blazing Sword" are also available to help players collect skills they don't have.
Not all skill sets are listed in the book. Players are free to discover their own combinations. The Skill Book is sure to be an asset to your adventure.
Get a look at a trailer for Mistrogue: Mist and the Living Dungeons below.
on bbc news
on hindi news
on the news today
on channel 7 news
ôrf news
campo grande news ônibus
ôpera news
campo grande news greve de ônibus
l1 news horário dos ônibus
l1 news ônibus
lago azul news ônibus
news österreich
news österreich heute
news österreich aktuell
news öffentlicher dienst
news österreich corona
news öl
news österreich orf
news ö3
news österreich heute aktuell
news österreich sport
ö24 news
ölpreis news
öbb news
ösv news
österreich news krone
övp news
özil news
öffentlicher dienst news 2023
österreich promi news