System: Switch
Release date: September 26, 2023
Developer: Meowza Games
Publisher: Humble Games
---
Mineko and her father have just moved into a new community. The island town at the base of Mount Fugu used to be full of hustle and bustle, but seems to have fallen from it's former glory. With the mysterious symbol of worship, the Sun Cat Nikko being sighted, Mineko's own encounters lead her towards the revival of the town's iconic Night Market. Gathering items around the island and crafting various things to both sell and fulfill the townsfolks' various requests is the name of the game with this capitalism simulator – but does Mineko's Night Market feel like a breakaway from the daily grind, or more like actual work?
Right away, the game's charming art style has you feeling like you're playing through a cute Saturday morning cartoon. The colorful characters and backgrounds look like something right out of a story book. As a game targeting the cozy simulator crowd of gamers, Mineko's Night Market's visuals draw you in right away. As a huge fan of cats, the feline flair absolutely fills the niche in my heart that is solely dedicated to the appreciation of kitty cuteness, and Mineko's Night Market is filled to the brim with kitties. Be they real, crafted items, or otherwise, there's no shortage of cat-theming from the outset.
As soon as you gain control of Mineko, you can explore the island and starting picking flowers. The flowers can later be used to craft items to be sold or given away to the very needy townsfolk. Following your new friend to your first destination will unlock a crafting table where items can be created – and this is the main way to make money at the end of every week at the Night Market. As you progress through the main story you'll meet the Sun Cat, Nikko and your main quest will revolve around trying to help him get home. Unlocking other recipes and picking up new items along the way will be slow going, but the good part here is that there is no shortage of quests to undertake: the townspeople are very quick to ask for a favor, and Mineko herself seems eager to help out.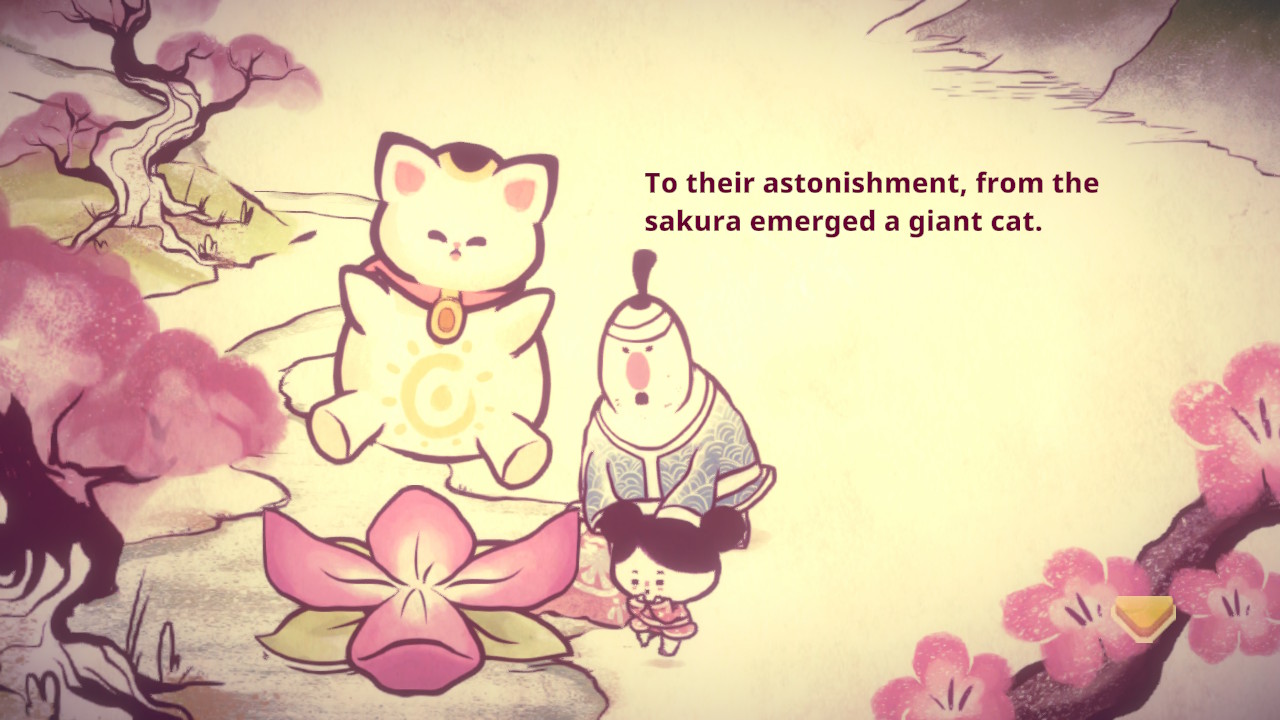 Gathering is not always as simple as pressing a single button to fill your pockets. A  short minigame will be displayed on trees, rocks, and other collectibles. While these minigames are short and to the point, they feel incredibly tedious after the first few times completing them. Gathering also takes stamina, which is illustrated in the top left corner of the screen by a little heart icon. As you progress through the game you can increase Mineko's stamina, but during the beginning it will be a good idea to keep food and drink handy to refill your energy, elsewise you'll be too tuckered out to accomplish anymore tasks in a given day – and know that the townsfolk will always be asking for something to be done. There is no shortage of need in the village.
As a cozy simulator, players will also be pleased to know that their itch for collecting and displaying things can also be scratched. Museum curations will house your items, though the presentation isn't anything other than basic with plain pedestals showcasing your offerings. The best use for items will always be selling them at the weekly Night Market, and quickly you'll be rolling in the dough if you put in the grind.
Tools can be acquired and upgraded for a hefty sum along with necessary parts, allowing Mineko to craft and unlock more items – this becomes part of your core loop. Craft, upgrade, sell, repeat. Eventually toward the end, you'll run out of upgrades and won't really have any verifiable reason to continue hoarding cash, and here's where this capitalism simulator seems to crash: You have all of the means of production, and nothing else to accomplish. You can't go to the moon like Jeff Bezos, so what is there to do? Feed the townsfolk more items? Yes, precisely.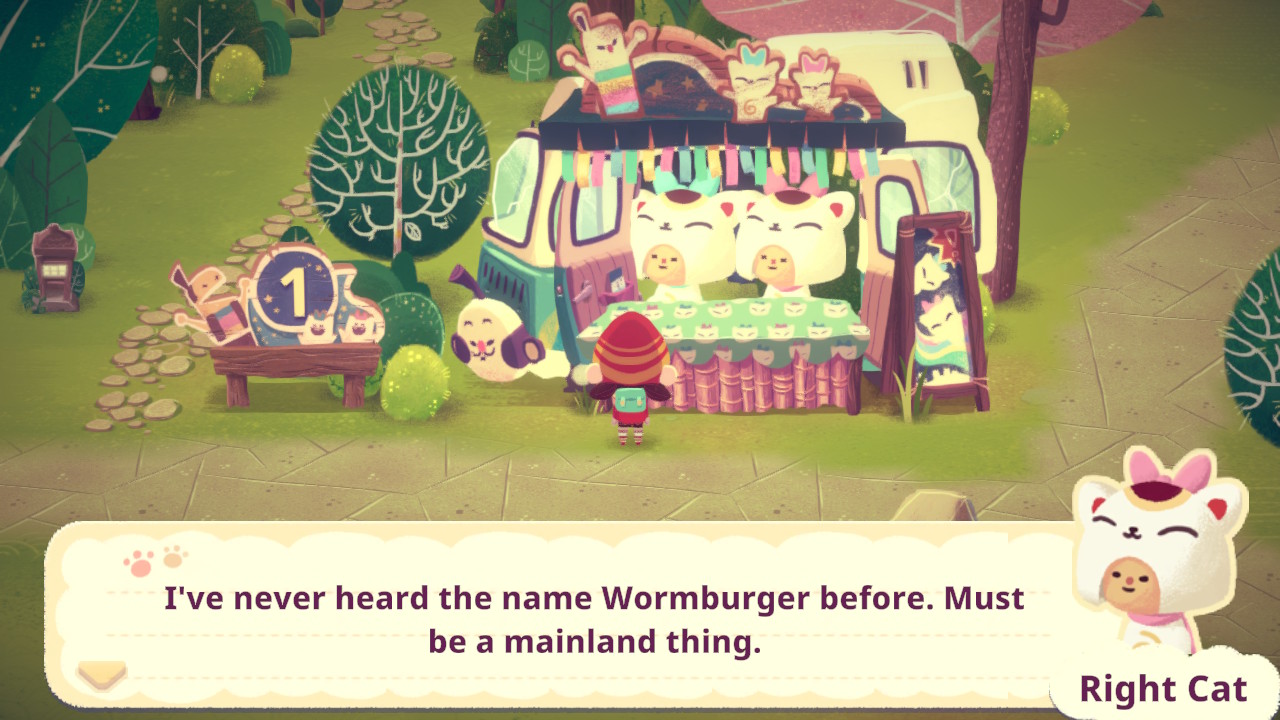 While the introduction to most characters starts out as cute and endearing, soon enough they'll just start to feel demanding. Every conversation is someone asking you for something, so you'll be gathering, crafting, and slinging your creations at everyone for the entire duration of the game only to be forced into doing even more of the same thing in order to drive the story home. While the story itself is still cute, the work that needs put in to obtain the ending is… rather relentless. In fact, I ended up putting my Switch down and not being able to bring myself to boot the game back up because I felt an overwhelming sense of dread that reminded me of a toxic job I once held down. This should not be the case for something that's supposed to be used as a way to unwind.
To say that Mineko's Night Market has disappointed me would be the truth. As much as I was looking forward to this title for years, I'm left with a dissatisfying experience that absolutely left me wishing for something else. While Animal Crossing isn't seeing anymore new content updates, I think I'd rather start a brand new island over from scratch – at least on my island the townsfolk will check in on me and sometimes give me something reasonable for my efforts when they ask for a favor. Along with the tedium of progressing the game, load times were absolutely abysmal and stuttering would occur often when transitioning into and out of crafting minigames, which made me dread them even more.
I did enjoy a lot of aspects of the game. The cute art, fitting music, and adorable cat theme were everything I wanted out of the experience. Aside from being the town's dedicated errand girl, there were a lot of moments that I enjoyed that centered solely around Nikko – so not every moment spent in my playthrough felt like a waste, but it was more the incredible slog of attempting to progress that tripped me up the most.
---
The Verdict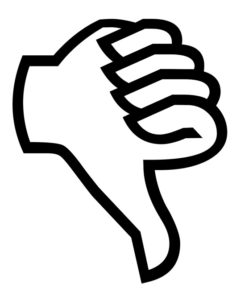 ---
At this point, there are glaring issues with the game's flow and performance, with the long load times eliciting groans nearly every time I enter or exit a new area. With the tedium of completing the various tasks feeling like doing actual errands for my real-life grandmother, I'm sad to say that in it's current state, Mineko's Night Market may feel more like work than a way to unwind. While it's cuteness and charm are absolutely wonderful, the core gameplay loop leaves a lot to be desired at this point in time. Catch it on a sale if you're curious, but keep an eye out for updates or patches arriving in the future before committing.
---
Mineko's Night Market copy provided by the publisher for the purposes of this review.
Related
on bbc news
on hindi news
on the news today
on channel 7 news
ôrf news
campo grande news ônibus
ôpera news
campo grande news greve de ônibus
l1 news horário dos ônibus
l1 news ônibus
lago azul news ônibus
news österreich
news österreich heute
news österreich aktuell
news öffentlicher dienst
news österreich corona
news öl
news österreich orf
news ö3
news österreich heute aktuell
news österreich sport
ö24 news
ölpreis news
öbb news
ösv news
österreich news krone
övp news
özil news
öffentlicher dienst news 2023
österreich promi news