Summary
It's possible audiences have still yet to revisit Michael Keaton's original Batman character.
The ending to The Flash left a lot to be desired for fans of Keaton's Batman.
Maybe more than any cinematic superhero, Keaton's Batman deserves a proper send off.
Michael Keaton's Batman films are iconic at this point, but many modern audiences would argue that they haven't aged as well as one may have hoped. Movies like Christopher Nolan's The Dark Knight and Matt Reeves' The Batman have redefined the character in film as a far more grounded hero compared to Tim Burton's more over-the-top take on the Caped Crusader's universe. Gone is the gothic Gotham audiences grew to know and love from the 80s and early-90s, replaced by city landscapes that are much more familiar to movie-goers these days.
Fans of Keaton's Batman were hoping that 2023's The Flash would be the perfect send-off for "their" Batman. The movie itself, however, was extremely polarizing despite Michael Keaton receiving praise as one of the stronger aspects of the film. In particular, Batman's "ending" left a lot to be desired for many fans. Batman's treatment in The Flash, while entertaining for the most part, doesn't feel like the proper swan song for a character as important to the superhero genre as Michael Keaton's defining role is. Some fans are wondering if they have truly seen the last of Keaton's Batman or if that was even actually the same version of him in The Flash.
Michael Keaton's Batman in The Flash May Not Be the Same Batman from Tim Burton's Films
Aquaman 2 Director Clarifies if Ben Affleck's Batman Appears in the Sequel
In The Flash, DC's multiverse is broken wide open for all to explore as they see fit. Using this plot device, the film established that every universe has its own unique version of famous DC heroes — save for Aquaman, who is the same in each universe, apparently. It's also made clear that physical appearance can vary from universe-to-universe — with Ben Affleck's and George Clooney's versions of Bruce Wayne both making appearances — or it can remain identical as shown with Ezra Miller's dual Barry Allen performance. With this information, it's entirely possible that the version of Batman who accompanies The Flashes on their rescue of Supergirl may simply resemble the Batman from Tim Burton's films.
Regardless of whether director Andy Muschietti wrote Batman to be the same character from Burton's films, the plot of The Flash itself leaves the possibility open that audiences have still yet revisit Michael Keaton's original Batman at all. Viewers may have only seen a version of Batman who was identical to Keaton's original portrayal of the character considering very little outside of Wayne Manor is present in the film to suggest otherwise. If DC Films and James Gunn ever felt Keaton's Batman was worth revisiting with a larger focus, the opportunity is very much on the table.
The Flash's Ending Failed Batman
James Gunn Says the DCU Needs a Wider Range of Tones – But This Was Never the Problem
If Michael Keaton's Batman in The Flash was indeed the same character from Tim Burton's films, his death during the critically-panned finale of the film falls flat entirely. Its emotion is undercut by the failed "reset" younger Barry attempts numerous times, making Keaton's character and his death nothing more than a beat in The Flash's overall story. Using this as the legitimate death of Keaton's Batman rings hollow as a true ending to the iconic character. Keaton's Batman deserves an ending centered more around his own mythology.
Having taken on the likes of The Joker, The Penguin and Catwoman, Michael Keaton's Batman needs an adversary of the same caliber to help cause his downfall. Two-Face is the first villain that comes to mind for most Batman and Batman Returns fans. Billy Dee Williams introduced the Harvey Dent character in 1989's Batman and was meant to reprise his role, but never received the chance to do so. Now 86-years-old and not nearly as mobile as he once was, it would still be interesting to see Williams portray an aged version of the Two-Face character considering that hasn't been done too often in any medium. Of course, given his age, this version of Two-Face would need to have a much less physical role compared to the previous villains Keaton's Batman has contended with. Given Tim Burton's penchant for the macabre, seeing his take on characters like Scarecrow or Mad Hatter would be fascinating. Regardless, there are far better ways to write Keaton's Batman out than having him fall victim to nameless CG Kryptonians in the name of The Flash's larger character arc.
Michael Keaton's Batman Deserves A Proper Send Off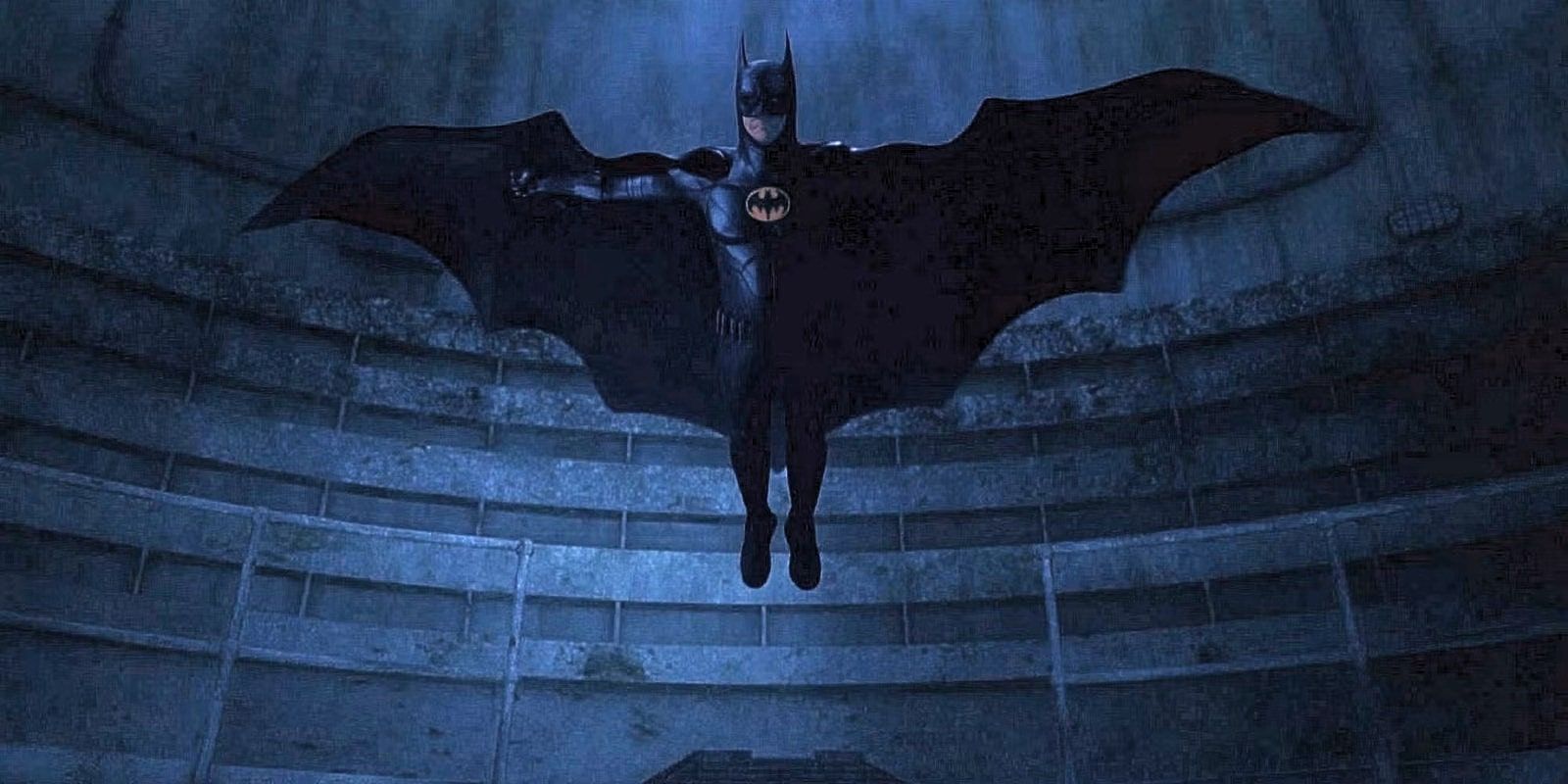 James Gunn's DCU Can Redeem Zack Snyder's Biggest Mistake
Despite not aging as gracefully as other films of their time, Batman and Batman Returns both remain iconic films to this day. Michael Keaton's performance as The Dark Knight redefined an entire era of film and ultimately helped reestablish superheroes as true juggernauts more than a decade after Christopher Reeves initially appeared as the titular hero in Superman. For these reasons alone, Keaton's Batman deserves a much more prominent role in his final story — something that a supporting role in The Flash was inherently never going to present.
While it may not seem likely given the actor's age and the general backlash to The Flash, nothing changes the fact that Keaton's Batman has still yet to receive a proper send off. This specific version of Batman arguably deserves a grand finale more than most other cinematic superheroes that have come since. While the rebooted DC Universe is casting a brand-new Batman, James Gunn has acknowledged Elseworlds stories as being possibilities for exploring characters outside its connected series of films. Films like The Batman Part II and Joker: Folie à Deux both fit that bill already — alternate reality stories with no overlapping connection the primary DC Universe. It goes without saying that fans of Michael Keaton's Batman would be over the moon to see Batman 3 take place under that Elseworlds umbrella.
Time will tell if Michael Keaton will ever don the cape and cowl again, but if it were to happen, it'd need to be sooner rather than later. If it never happens, however, viewers will always have Batman and Batman Returns to fall back on to scratch their classic Batman itch. And despite its shortcomings, The Flash will always be special for allowing fans to return to Michael Keaton's Batman whether it was meant to be the original version or not. At this point, superhero fans should feel grateful to have gotten two great Batman films from Michael Keaton and one welcomed cameo so many years later.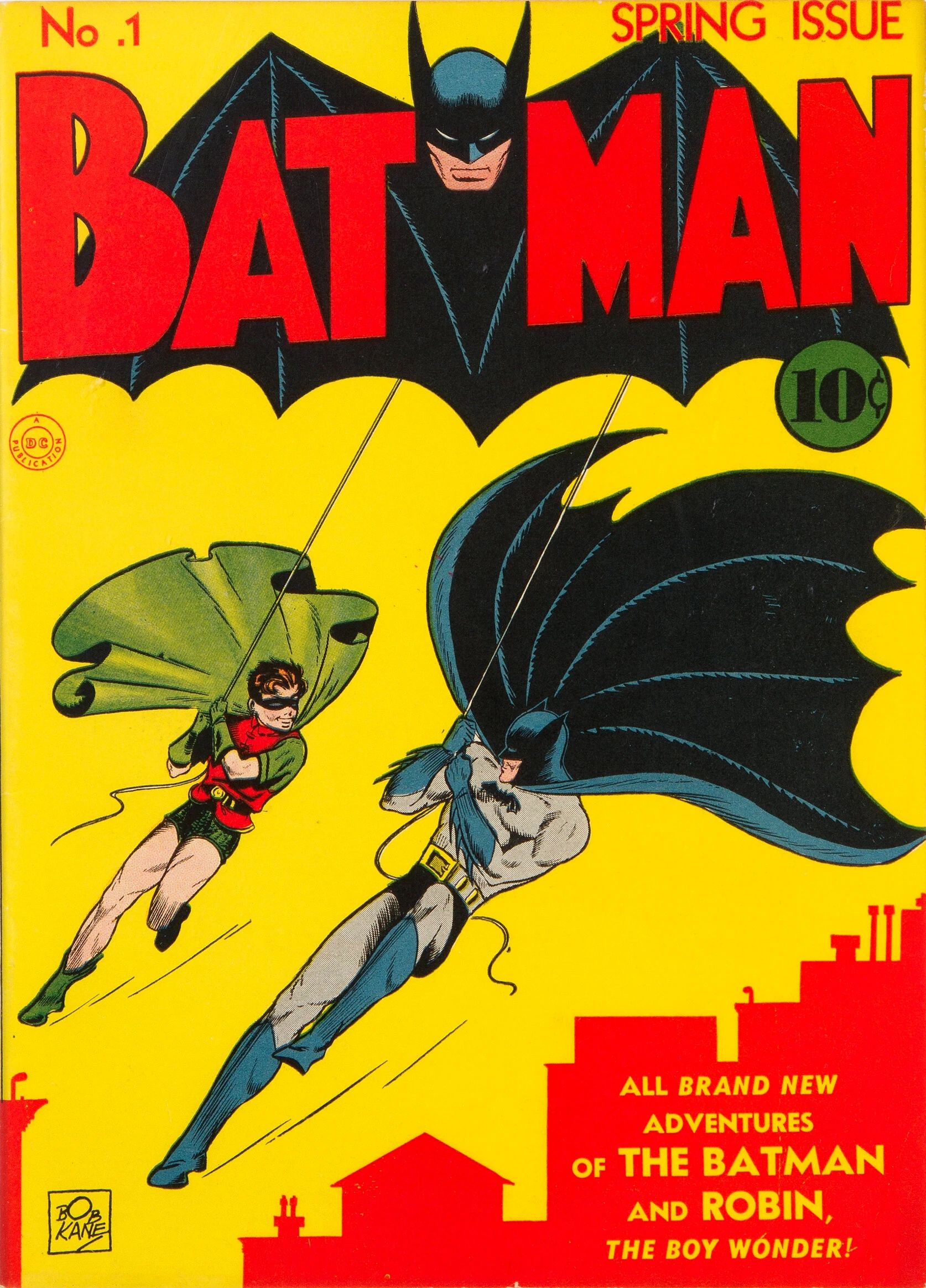 Batman is one of the oldest comic superheroes, with nearly a century of comics, TV-shows, films, and video games. The mild-mannered Bruce Wayne becomes Gotham City's caped crusader, protecting it from villains like The Joker, Killer Croc, The Penguin, and more. Batman is also one of DC comics' "Big Three" alongside Superman and Wonder Woman, and together the three help keep the earth safe as founding members of the Justice League. 
Created by

Bill Finger, Bob Kane
on bbc news
on hindi news
on the news today
on channel 7 news
ôrf news
campo grande news ônibus
ôpera news
campo grande news greve de ônibus
l1 news horário dos ônibus
l1 news ônibus
lago azul news ônibus
news österreich
news österreich heute
news österreich aktuell
news öffentlicher dienst
news österreich corona
news öl
news österreich orf
news ö3
news österreich heute aktuell
news österreich sport
ö24 news
ölpreis news
öbb news
ösv news
österreich news krone
övp news
özil news
öffentlicher dienst news 2023
österreich promi news