The following contains spoilers for Mask Girl, now streaming on Netflix.
Genre fans can always count on Netflix for Korean horror and thrillers, and the streaming service's newest show, Mask Girl, is a welcomed addition. However, it happens to have a novel approach concerning character development. Instead of relying on the time-honored tradition of constructing a narrative with a clear-cut protagonist and villain, the seven-episode miniseries is littered with plenty of anti-heroes. In short, none of the main characters are good people.
While this may not go over well with some viewers since Mask Girl makes it challenging to pick an honest personality to root for, it makes a lot of sense. Due to the plot, which covers everything from bullying and objectification to murder and society's obsession with beauty standards, there are no real winners. As a result, Mask Girl's main characters live tough, arduous lives where it's hard to be righteous. Still, that doesn't mean some aren't better than others.
RELATED: How Doctor Who Helped Manifest Netflix's One Piece
Why Every Character Is a Bad Person in Mask Girl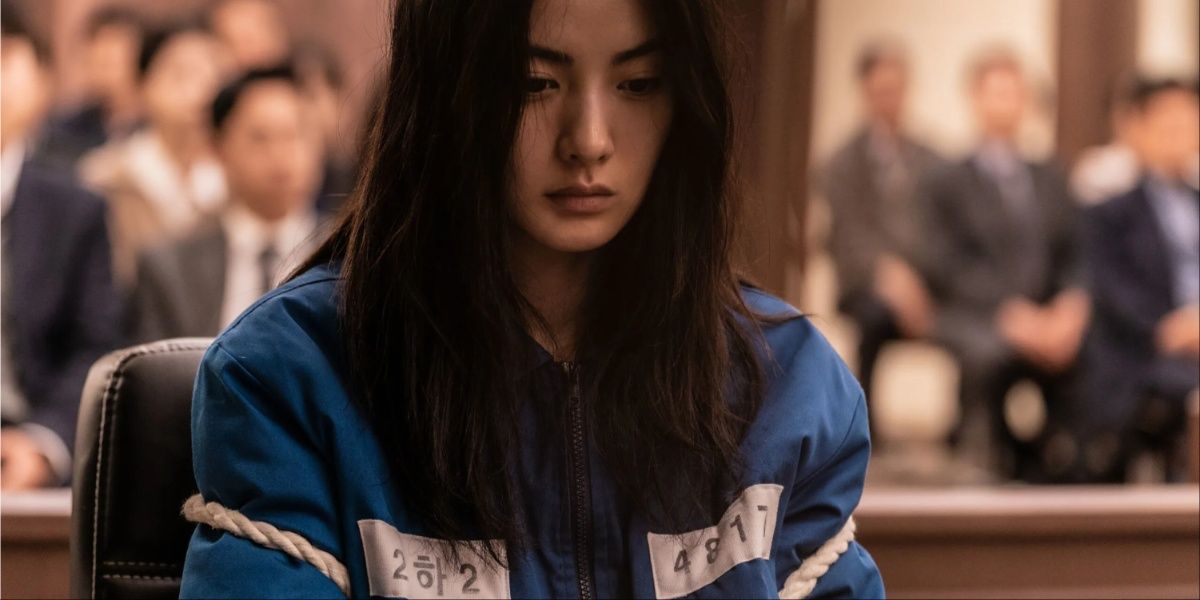 Despite only being seven episodes long, Netflix's Korean black comedy thriller Masked Girl (based on the webtoon of the same name) covers a lot. With a narrative spanning over a decade, viewers are introduced to the tragic life of Kim Mo-mi (Lee Han-byeol/Nana/Go Hyun-jung), a young office worker who's been picked on her whole life for being unattractive. Nevertheless, she lives a double life: while typically being a shy, unassuming woman by day, at night, Mo-mi dons a mask and hosts a risqué live-stream to garner the attention she craves. Nevertheless, this secret eventually catches up with her as a few online fans, particularly her coworker, Joo Oh-nam (Ahn Jae-hong) — an isolated outcast himself — learn her true identity.
This places Mo-mi in a precarious situation because despite wanting to have men fond of her, the young woman only seems to attract creeps who want to take advantage. Consequently, she's forced to repel a sexual assault, ending with her attacker dying after Oh-nam kills him. Nevertheless, Oh-nam doesn't turn out to be any better. After all, he attempts the same horrendous act out of a sense of being owed for saving her life. As a result, Mo-mi murders him, but not before revealing that she has had plastic surgery. Shortly after, Mo-mi disappears as the authorities and Oh-nam's mother, Kim Kyung-ja (Yeom Hye-ran), try to figure out her whereabouts. Granted, the police want to question her, but Kyung-ja intends to avenge her son. This pushes Mo-mi into a cat-and-mouse game that is one of the best revenge plots on TV or in movies and results in more deaths. These events eventually culminate in the incarceration of Mo-mi, who gives birth to a daughter, Kim Mi-mo (Shin Ye-seo), before going on trial.

This is where the narrative branches off and covers Mi-mo's childhood. Unfortunately, Mi-mo is also treated as an outsider because of her mother's reputation as a killer. However, once Kyung-ja learns of the child, she goes after the young girl out of revenge and even manipulates her way into her life with the help of some cosmetic surgery. This compels Mo-mi to escape prison and enlist the help of her estranged mother to track down Kyung-ja and save Mi-mo. Sadly, only the young girl and one of Mo-mi's mother's friends survive.Thus, although being treated poorly to some degree or another, almost all the women in the series aren't good people. Most have committed murder and done some devious acts to pursue personal gain or vengeance, illustrating this fact further. Yet, none of the major male characters are saintly either due to their shameless acts. Still, this is what makes the show so compelling. With no obvious hero or heroine, since each

character has severe flaws
and no virtuous qualities,

Masked Girl
plays like a tragedy filled with criminals and scoundrels.

RELATED: Netflix Houses the Best Reinterpretation of Disney's Moana
Avoiding Good Characters Isn't a Bad Thing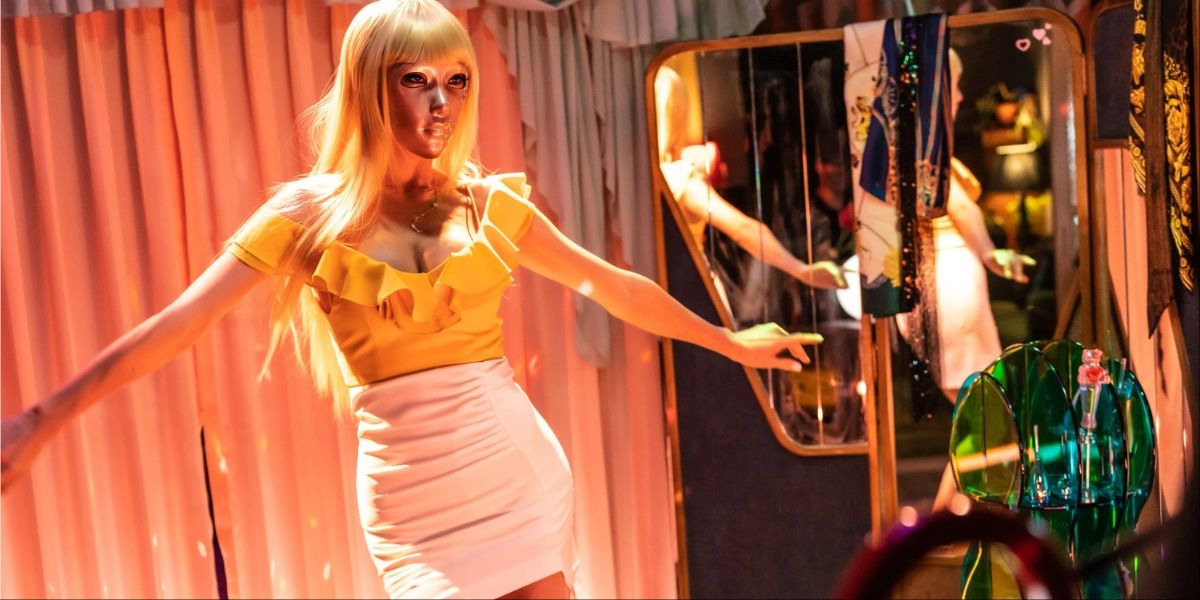 By having all of its significant players be morally bankrupted,

Mask Girl
finds itself in a unique position to criticize these individuals' society, and there's plenty to scrutinize. Aside from the protagonist's and the supporting character's actions, viewers are introduced to the seedy nature of live-streaming and the true and long-lasting effects that beauty standards and the body modification industry have had on the public.For instance, on the online forum, Mo-mi is encouraged to do bizarre and sexually driven things in front of a camera, like pouring milk on herself. Even worse, commentators constantly harass her to ditch the mask and show more, claiming she's probably hideous underneath when Mo-mi doesn't. Regrettably, the obsession with looks doesn't end with her fans. Mo-mi also internalizes the standard since she's seen looking through pictures of women who have undergone plastic surgery and reveals that even she thinks they look better than they did before. As a result, even though there aren't any upstanding individuals in

Mask Girl,
the show offers an intriguing and entertaining look and critique of

Korean societal norms
.

Mask Girl is now streaming on Netflix.
on bbc news
on hindi news
on the news today
on channel 7 news
ôrf news
campo grande news ônibus
ôpera news
campo grande news greve de ônibus
l1 news horário dos ônibus
l1 news ônibus
lago azul news ônibus
news österreich
news österreich heute
news österreich aktuell
news öffentlicher dienst
news österreich corona
news öl
news österreich orf
news ö3
news österreich heute aktuell
news österreich sport
ö24 news
ölpreis news
öbb news
ösv news
österreich news krone
övp news
özil news
öffentlicher dienst news 2023
österreich promi news