Summary
Nightcrawler's new mantle as the Uncanny Spider-Man not only allows him to fight crime openly but also brings him into a romantic tension with his latest foe, Silver Sable.
Silver Sable's reputation as a force for good is called into question as she aligns herself with Orchis, but her core values may lead her to help the X-Men subvert the organization's efforts.
Nightcrawler and Silver Sable's secret romance could potentially be a powerful force against Orchis as they continue their fight against mutant oppression.
The following contains major spoilers for Uncanny Spider-Man #2, on sale now from Marvel Comics.
When Nightcrawler decided to take up the mantle of Spider-Man, it was largely so that he could continue fighting back against the likes of Orchis without being relegated to the shadows. Besides the most obvious reasons for Nightcrawler's new mantle, there was also the underpinning hope that he could also smooth over some of the tensions between humanity and mutantkind. Now, those efforts have introduced a more romantic tension between himself and his latest foe, and it could make a huge difference in the battles to come.
During what should have been a relatively uneventful day out in the city, the titular hero of Uncanny Spider-Man #2 (by Si Spurrier, Lee Garbett, Matt Milla, Tom Muller, Jay Bowen, and VC's Joe Caramagna) is inexplicably attacked by the Rhino. Sporting some new upgrades, it becomes clear to the hero that someone else is behind the Rhino's assault, and it turns out to be the famed mercenary Silver Sable. Even more surprising is the fact that, once alone, Nightcrawler's assailant can't help but to be enamored by everything about him. Of course, there is no way that the two will be able to continue their romance out in the open with Orchis watching, but this gives Silver Sable greater incentive to turn on her villainous employer.
How Spider-Man's Silver Sable Became the X-Men's Most Unlikely Enemy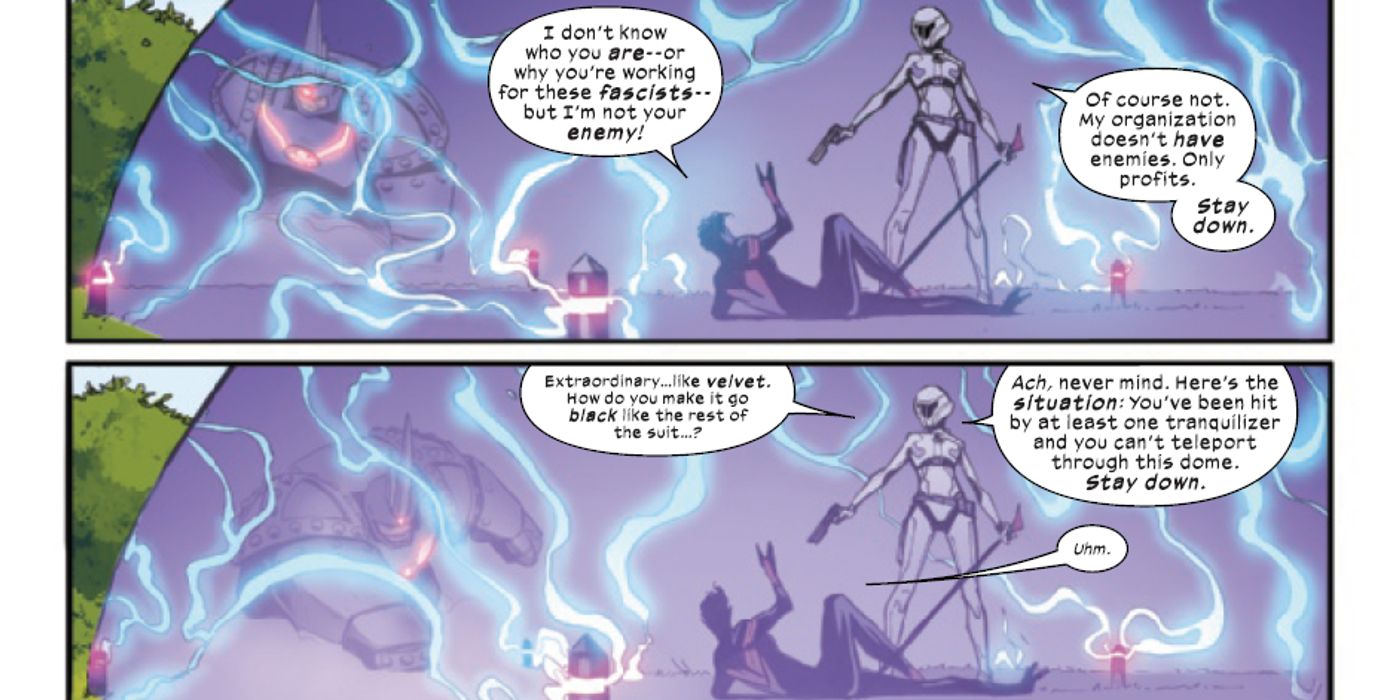 What Happened to Marvel's Other Ultimate Universe?
When Silvija Sablinova, better known as Silver Sable, first appeared in 1985's Amazing Spider-Man #265 (by Tom DeFalco and Ron Frenz), she did so as the latest mercenary sent to hunt down the master thief known as the Black Fox. Although Silver Sable and her operatives were quick to use explosive and other overtly destructive tactics, they were careful to avoid any consequences by paying those caught in their way for their trouble. This wanton violence coupled with seemingly endless resources enhanced Silver Sable's presence as well as her reputation. At the same time, this called into question her loyalties even after numerous team-ups with Spider-Man and other heroes.
Throughout all of her endeavors, Silver Sable has maintained her reputation as a force for good while also maintaining her professional reputation by consistently providing results to her clients. Sable's motives in choosing to work with Orchis remain a mystery, but it seems unlikely that she is very vested in their hostile war against the mutants. Assuming Silver Sable hasn't changed any of her core values, it may only be a matter of time before she decides to help the remaining X-Men subvert Orchis' efforts, even if doing so puts both her and Nightcrawler in greater danger than before.
Nightcrawler is Carrying on Spider-Man's Tragic Romantic Tradition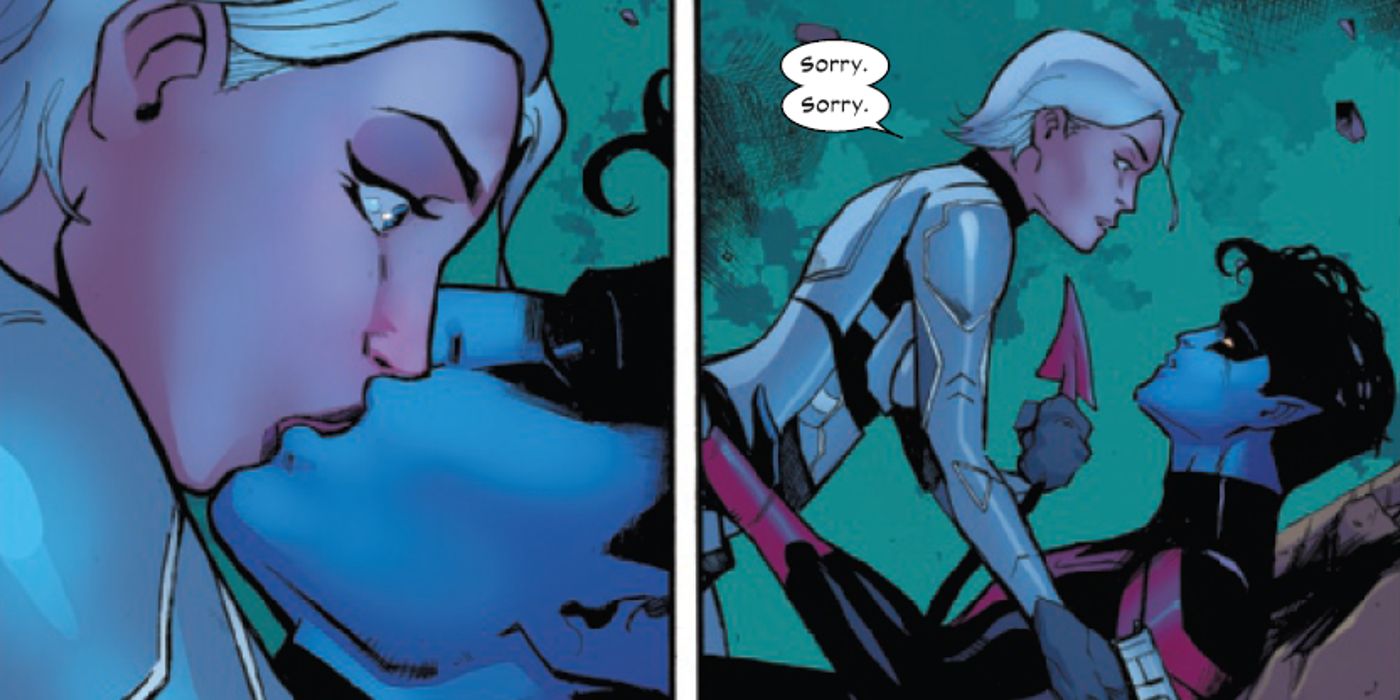 Miles Morales is Officially Marvel's Latest Vampire Hunter
While Nightcrawler's powers and natural acrobatic abilities have helped him fill the role of the Uncanny Spider-Man, his newfound romance with Silver Sable is introducing him to one of the more esoteric aspects of taking on the mantle. Nightcrawler has certainly had his experiences with explosive romances, but never from across opposite sides of a war. This compounds the trope of various Spider-Men having relationships with villains or antiheroes that goes all the way back to some of Peter Parker's earliest stories.
For Peter, his most complicated relationship has always been with Felicia Hardy, better known as the Black Cat, whom he was initially at odds with as Spider-Man. Over the years, the sparks between them waned in intensity, but they have traditionally returned, burning brighter than ever. In the case of Miles Morales, his own ongoing relationship with Tiana Toomes, the granddaughter of the Vulture who took up the mantle of Starling, has been held together by neither needing to change nor prove anything to the other. This is a stark contrast from where Peter and Felicia left off, yet it does impart hope for a possible future between Nightcrawler and Silver Sable.
Uncanny Spider-Man's New Romance is an Asset to the X-Men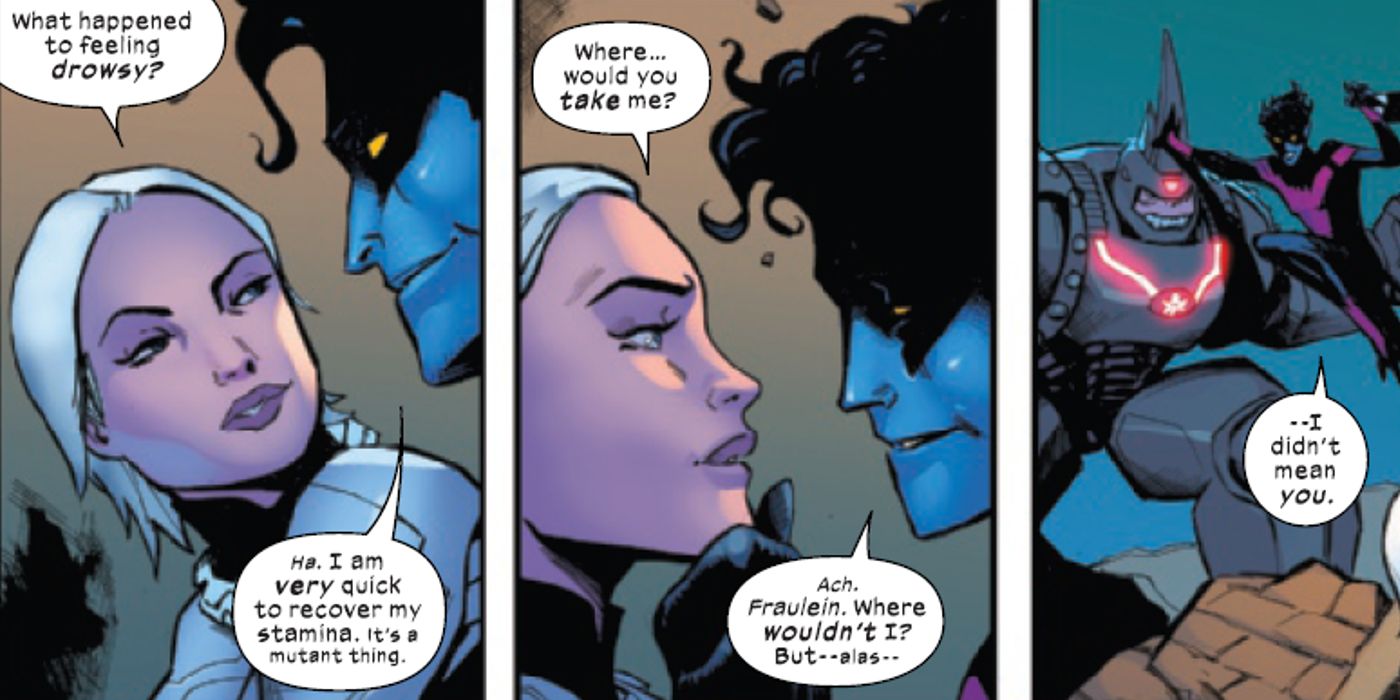 Superior Spider-Man's Return Robs a Classic Supervillain of Their Greatest Achievements
Between Silver Sable's heroic nature, the profound attraction she feels for Nightcrawler, and the latter's willingness to constantly see the best in others, it is hard to imagine the fires of passion they share burning out any time soon. That being said, any relationship they want to embark on is going to require being kept secret for as long as Orchis remains a threat.
Considering how much power Orchis commands, it may seem impossible for Silver Sable to subvert their efforts from the inside without being caught. Despite the supposedly great minds behind Orchis, none of them have caught on to Firestar's ongoing subterfuge against them from within their own ranks, nor the numerous advancements the X-Men have made from the shadows. If anything, Orchis is only winning a surface war because of their overwhelming presence, whereas their true efficacy on the battlefield ended with their assault on the Hellfire Gala. Bearing this in mind, it might not take nearly as much effort as it would seem for Silver Sable to dismantle the accomplishments of Orchis, especially when she has a superpowered suitor to help her along the way.
on bbc news
on hindi news
on the news today
on channel 7 news
ôrf news
campo grande news ônibus
ôpera news
campo grande news greve de ônibus
l1 news horário dos ônibus
l1 news ônibus
lago azul news ônibus
news österreich
news österreich heute
news österreich aktuell
news öffentlicher dienst
news österreich corona
news öl
news österreich orf
news ö3
news österreich heute aktuell
news österreich sport
ö24 news
ölpreis news
öbb news
ösv news
österreich news krone
övp news
özil news
öffentlicher dienst news 2023
österreich promi news