Spider-Man games are skateboarding games, at least in spirit. As you make your way through the concrete jungle of New York, moving from mission to mission, you're forced to recontextualize the mundane. A flagpole becomes a shining launch point, a skyscraper flips onto its side to become a flat surface used to reach up higher and higher. In many ways, skateboarding also encourages this new way of seeing the world around you. Out of the drab and often grey environments of modern cities suddenly spring playgrounds— ultimate assault courses, made up of railings, flatland and make-shift ramps. The thread that runs from Spider-Man to skateboarding is as evident as ever in Marvel's Spider-Man 2, and with the addition of the Web-Wings, there's even a direct analogue to the most game-changing mechanic added to a skating game: the revert from Tony Hawk's Pro Skater 3.

While in real life, the revert is a fairly inconsequential trick used to go from backward-facing movement to forward-facing, its introduction into Tony Hawk's Pro Skater 3 marked a huge leap forward in the ways in which players could traverse the game's many courses. For the first time, it was possible to link vertical tricks seamlessly into horizontal movement. You could launch from a quarter pipe, using the air you've gained to pull off several tricks, and then right as you made contact with the ground again, use a revert into a manual, continuing your combo forward into a new plane of motion. Suddenly new possibilities for combos opened up, in a way that made Tony Hawk's Pro Skater 2 (considered by many to be a 10/10) feel lesser as a result. The change was so impactful in fact, that it was baked into 2020's Tony Hawk's Pro Skater 1 +2, adding what is now thought of as an essential skateboarding game feature to the best collection of maps in the series.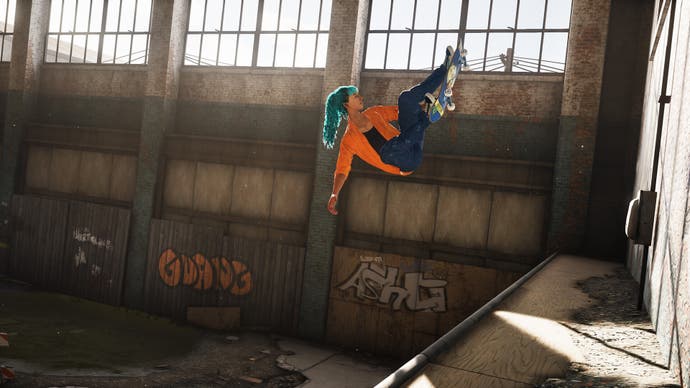 Marvel's Spider-Man 2 adds the Web-Wings to the ever-growing repertoires of Miles Morales and Peter Parker, and the change is similarly revolutionary. While the traversal shown off in the previous Insomniac Spider-Man games seemed perfect at the time (and of course, they certainly felt it), using the Web-Wings in the sequel instantly makes them both feel like a first draft. Huge stretches of skyline are now open and inviting, and thanks to the new wind tunnels and updrafts, you could easily go from one end of the map to the other without breaking a sweat, and more importantly look good doing it. Your approach to web-swinging is challenged the first time you pop the new Web-Wings, as you realise at once its limitations as well as the ways in which the game now wants to use it. Swinging now serves as the main way to game vertical height, and is importantly confined to the dimensions of the skyline. The Web-Wings, not so much, as they rely on the air and motion in order to carry you forward.

Spider-Man is one of the few modern superheroes that, Uncle Ben trauma aside, actively appears to enjoy his day-to-day escapades. Through the eyes of Spider-Man, whether that's Miles or Peter, New York really does feel like a playground that's meant to be enjoyed, rather than a challenge that must be overcome.It's telling that in my nearly 30 hours with Spider-Man 2, I never even considered using the Fast Travel option. This was of course true in the previous games as well, but it's even more true here. Not only can you move faster than ever, but with more traversal options at your disposal, every cross-city jaunt feels unique and most importantly, fun.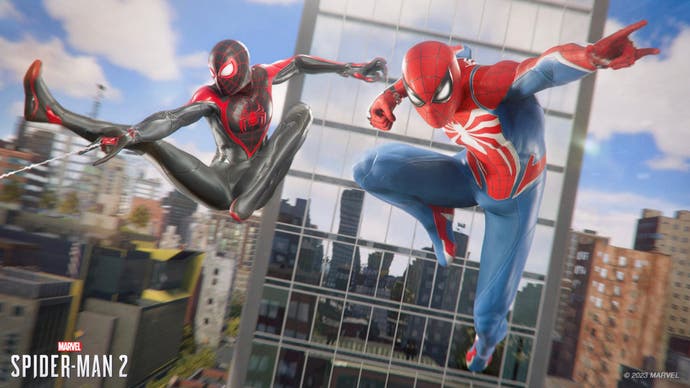 There's an unwritten agreement that Marvel's Spider-Man 2 establishes with the player early on. While there's very few tangible reasons not to, you must touch the ground as little as possible. Not only that, but you must make your way from point A to B as stylishly, as fluidly, and with as long a combo as you can muster. Aside from some XP awarded for stringing together tricks, there's very little reward for entering into Marvel's Spider-Man 2's unspoken combo agreement. Nevertheless, as you go from jewellery store break-in, to supervillain rampage, you move with the determination of an Olympian acrobat, as if you were expected to be scored upon reaching your destination. Anyone who's even dabbled in skateboarding will know this feeling all too well, as previously boring commutes are turned into ever-escalating tests of both bravery and technical ability. In many ways, it's this paradigm shift that offers us mere humans our best chance at understanding how a superhero like Spider-Man may see the world.

If you've followed Insomniac as a studio for the last decade or so, you will know that there is a sort of midpoint that bridges Marvel's Spider-Man and the Tony Hawk's Pro Skater series. 2014's Sunset Overdrive was, in many ways, a testing ground for the traversal later developed for Spider-Man. Its grind rail-elevated combat not only encouraged the player to rack up combos while maintaining momentum, but also had the sort of gross-out, tongue in cheek humour that would have been right at home in the golden era of MTV, Jackass and skateboarding of the early 2000s.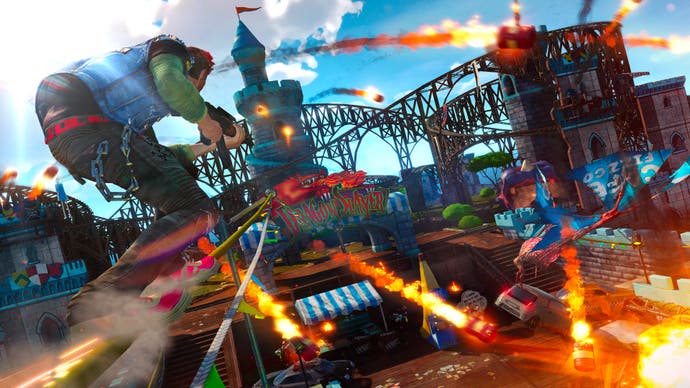 Whether Insomniac considers skating games to be a direct influence on the modern Marvel's Spider-Man series remains to be seen, but there's a clear throughline that runs from the humble marriage of sports and action that Tony Hawk's Pro Skater put forward, to the ways in which the Spider-Men move through the skies of New York in the latest game. The Web-Wings appear to be the final piece in the puzzle, reaching back through time to the Revert Manual and the ways in which it took a series that many had considered to be perfect, improved on it, and made previous entries feel lacking by comparison. Who knows what a potential Marvel's Spider-Man 3 could bring to the table in terms of mould-breaking traversal mechanics. Perhaps the answer is to be found somewhere in the skating games released since Tony Hawk's Pro Skater 3. I'll get digging.


To see this content please enable targeting cookies.



on bbc news
on hindi news
on the news today
on channel 7 news
ôrf news
campo grande news ônibus
ôpera news
campo grande news greve de ônibus
l1 news horário dos ônibus
l1 news ônibus
lago azul news ônibus
news österreich
news österreich heute
news österreich aktuell
news öffentlicher dienst
news österreich corona
news öl
news österreich orf
news ö3
news österreich heute aktuell
news österreich sport
ö24 news
ölpreis news
öbb news
ösv news
österreich news krone
övp news
özil news
öffentlicher dienst news 2023
österreich promi news