The emotionally charged conflict of Marvel's Spider-Man 2 climaxes in a final boss battle against Venom, who challenges your mastery of the game's combat systems. Four distinct phases test your knowledge of both wall-crawler's abilities, with new elements changing the battlefield at every step. You will play as Peter Parker and Miles Morales to take down the biggest threat either hero has ever faced.
[Warning: The following article contains spoilers for Marvel's Spider-Man 2.]
Before going into this boss fight, make sure you have prepared a loadout for both Peter and Miles, swapping out your favorite abilities that might help the most against Venom. You must also consider improving Gadgets and getting new Suit Tech upgrades in Marvel's Spider-Man 2 to prepare for the fight. The Concussive Burst Gadget, in particular, is the best tool to battle Venom since it exploits the symbiote's weakness to sound.
Strategies For Beating Venom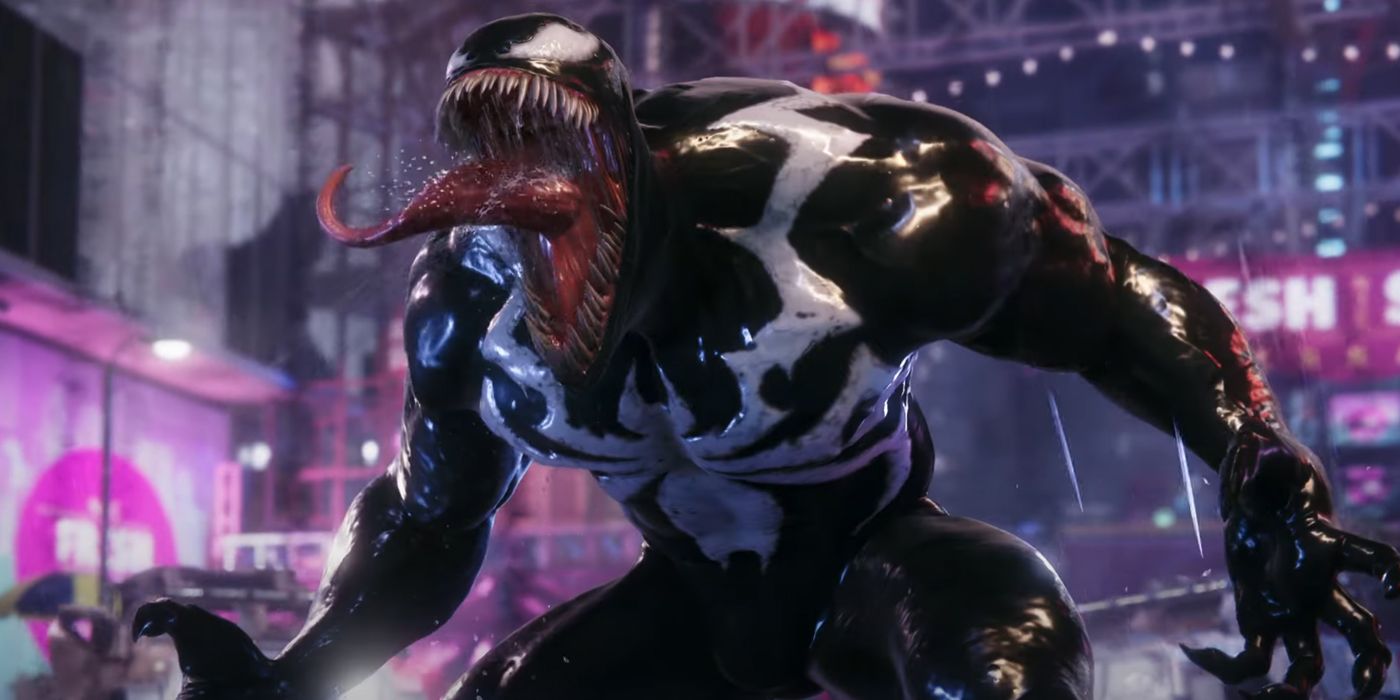 Harry Osborn wields the powers of the symbiote Venom, lending them a variety of attacks to watch out for as you begin the final boss fight. Venom has a variety of heavy strikes that must be dodged or parried to prevent Spider-Man from taking damage. Watch for any of Venom's physical moves to turn red, and pay attention to your Spider-Sense to find the right timing needed to avoid getting hurt.
Venom can't be affected by webs throughout every phase of the boss fight, limiting your options against the symbiote's ruthless onslaught. You cannot restrain Venom without utilizing Gadgets or Peter's Anti-Venom powers unlocked toward the end of the game. Like the Scream boss fight in Marvel's Spider-Man 2, you will have other ways to stagger Venom to guarantee a few hits for solid damage.
How To Beat Venom in Phase 1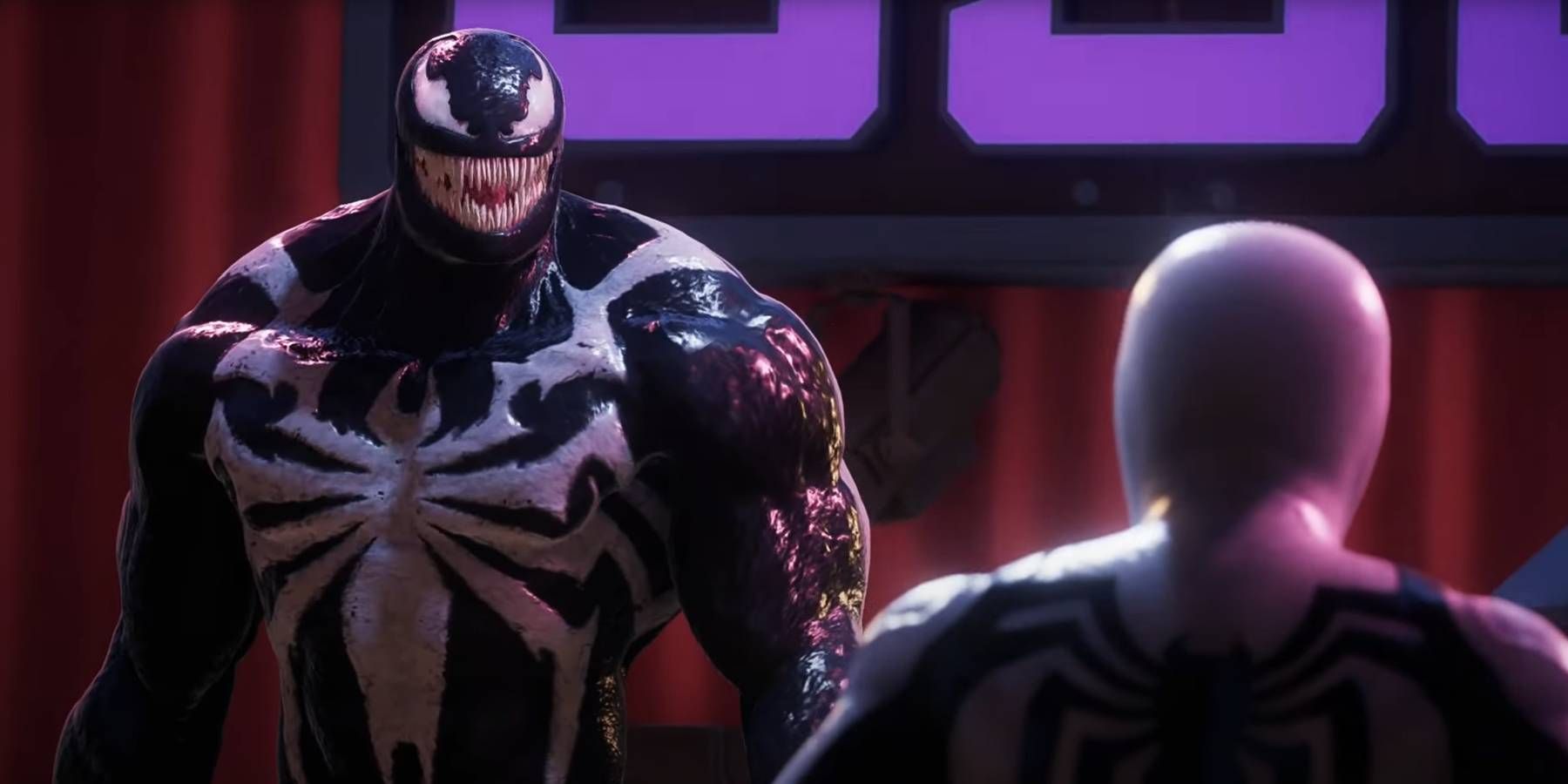 The first phase sees you play as Peter Parker wearing the Anti-Venom suit, giving you symbiote powers to use as you fight Harry in a 1v1 brawl. This stage of the boss fight is fairly straightforward, as you must simply attack Venom at the right time. The symbiote in Marvel's Spider-Man 2 acts almost like a basic enemy, who you can web strike from afar and stagger using Anti-Venom abilities before landing a few hits.
You can only land a couple of strikes before Venom retaliates, usually with various Crush attacks in Marvel's Spider-Man 2. Back away from Venom when he does this, especially when he lodges his tendrils into the ground to create a dangerous Area of Effect (AoE) around himself. An Oscorp machine in the middle of the boss arena can be interacted with using the L1 + R1 inputs to create a sound wave that stuns Venom for a short time.
When you take down enough of Venom's health, he will create symbiote mouths along the arena's ground, forcing you to move to another platform by web-swinging. The fight continues like before, only this time, you can't use the same machine to stun the symbiote. Venom also becomes more aggressive, unleashing new attacks that are fairly difficult to dodge or parry in Marvel's Spider-Man 2.
The symbiote mouths are created at least two more times during this phase of the Venom boss fight, so make sure to move to another platform quickly to avoid taking any damage.
How To Beat Venom in Phase 2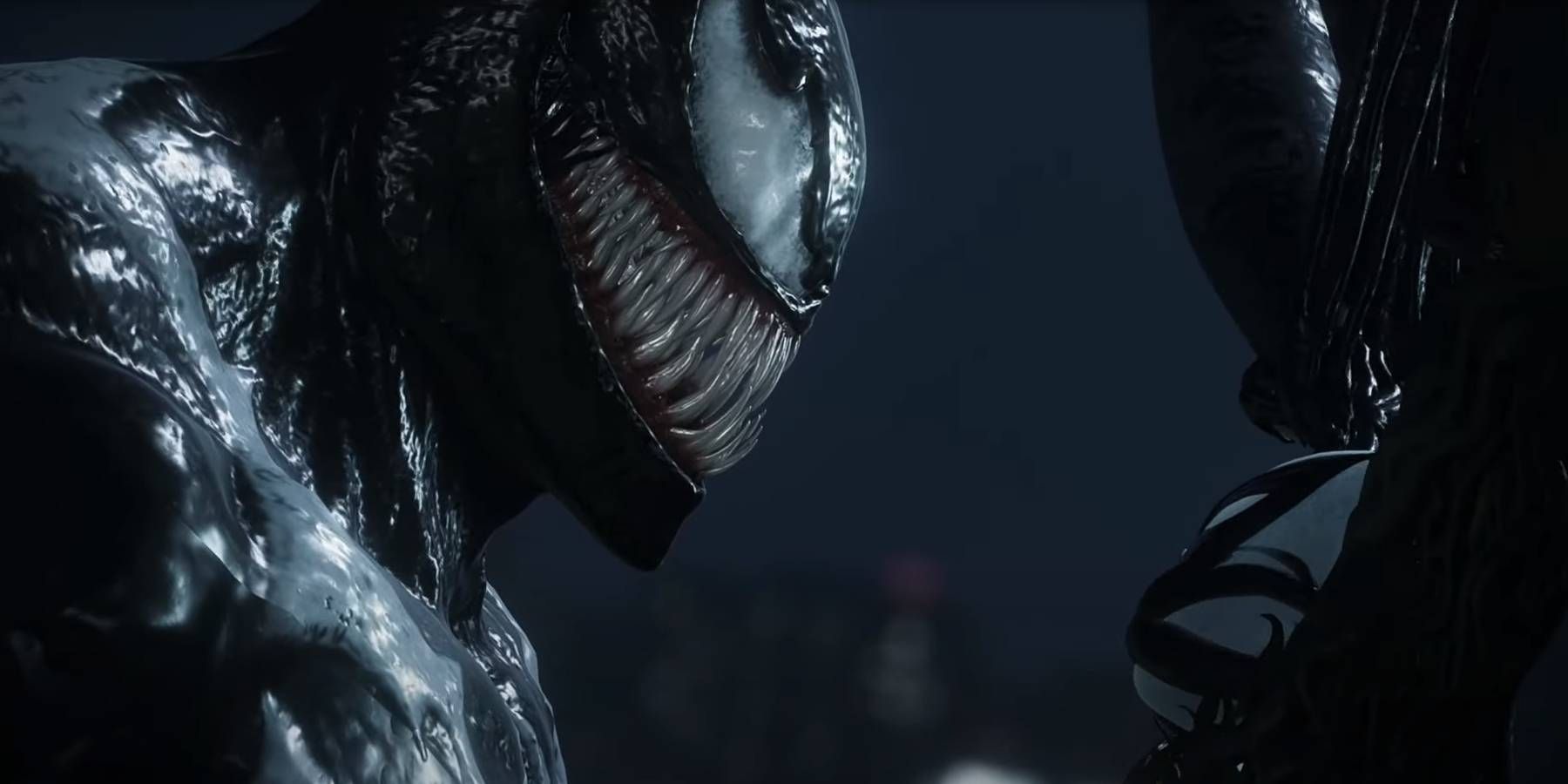 Once you take Venom's health bar to nothing, a short cutscene will play before you fight again, only this time with symbiote minions spawning with the boss. These green symbiote creatures are like Sandman's clones from Marko's Memories in Marvel's Spider-Man 2 and can be defeated quite easily. However, you want to focus on Venom as much as possible since these are endless foes meant to distract you from the main boss.
Venom will now have a white and black bar over their health, showcasing a symbiote barrier that prevents you from dealing any damage to Harry. You have to use sound and anti-Venom powers to drain this meter to a point where Peter can use their suit to disable Venom's defenses in Marvel's Spider-Man 2. A nearby police car can be interacted with to cause its alarms to go off, staggering Venom similar to the Oscorp machine from the first phase.
Attacking Venom while his defenses are down, a short interaction shows Peter using the Anti-Venom suit to take out much of the boss's health. This transitions the fight back to phase 1, where you and Venom are fighting without any minions in Marvel's Spider-Man 2. Eventually, Venom will regain their defenses and symbiote minions to repeat this process at least one more time before you can reduce his health to nothing and move on to the third phase.
How To Beat Venom in Phase 3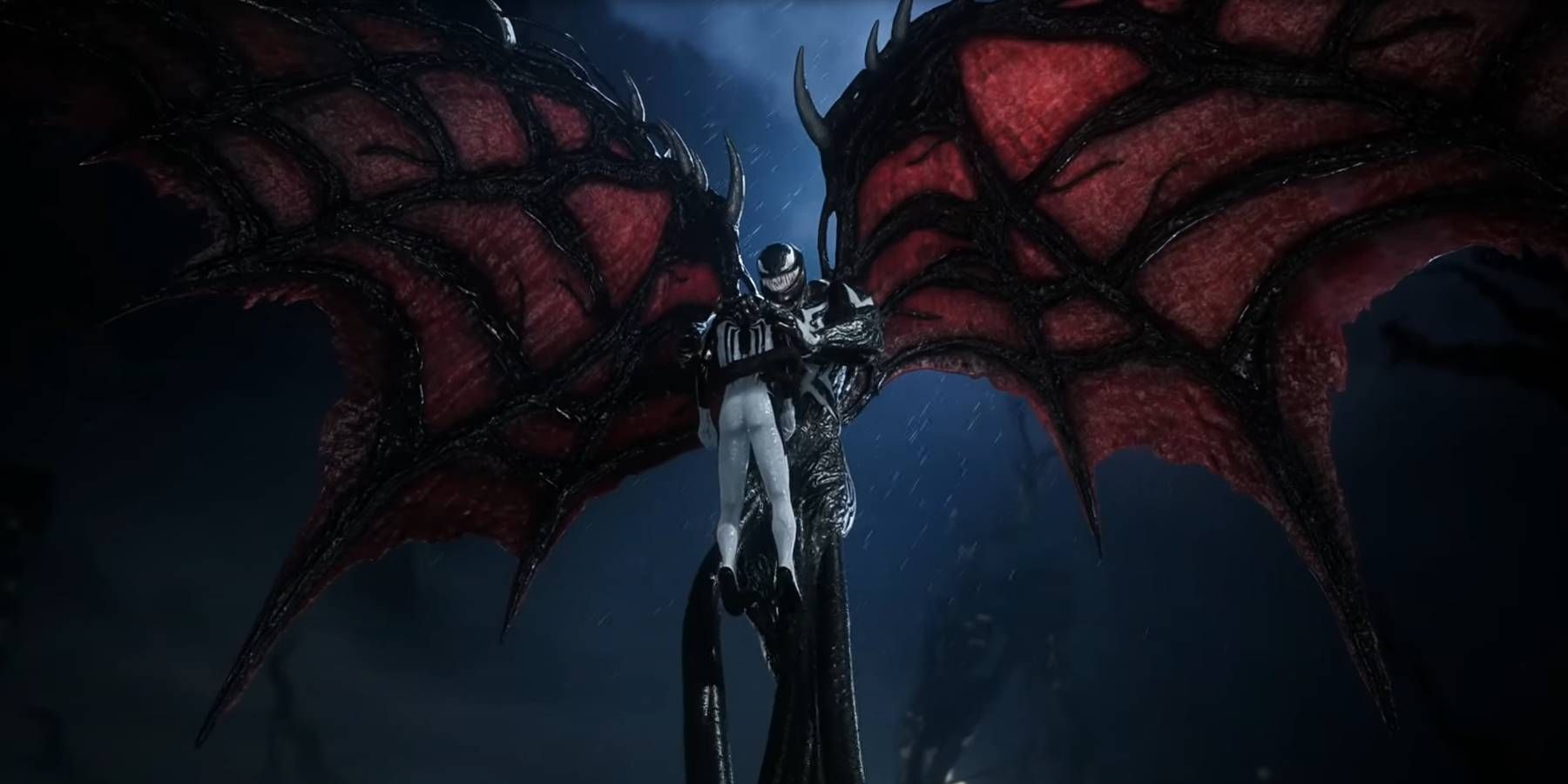 Another cutscene shows Venom sprouting enormous wings that let them fly across New York in pursuit of Miles and MJ, who have taken the symbiote's original meteorite. While Peter is unconscious, it's up to Miles to fight the empowered Venom. Venom throws orbs of dangerous symbiote material at you that you can dodge or throwback by pressing L1 + R1 at the right time in Marvel's Spider-Man 2.
Throwing an orb back staggers Venom for a short time, allowing you to web-strike and take the fight to them while in the air. Venom has aerial Crush attacks that you must dodge while in the skies, using Traversal skills like web-zip to quickly move around in Marvel's Spider-Man 2. Keep this up, and Venom will eventually fall to the ground, letting you attack him like in the first two phases.
Miles' Venom abilities are ironically great tools against the boss, dealing huge damage with electricity strikes that stun the symbiote like Peter's Anti-Venom skills. As his health gets low, Venom will grow wings again, so repeat the previous strategy to knock him down again. Continue this fight until you take Venom's health bar to zero, then get ready for the last phase in Marvel's Spider-Man 2.
How To Beat Venom in Phase 4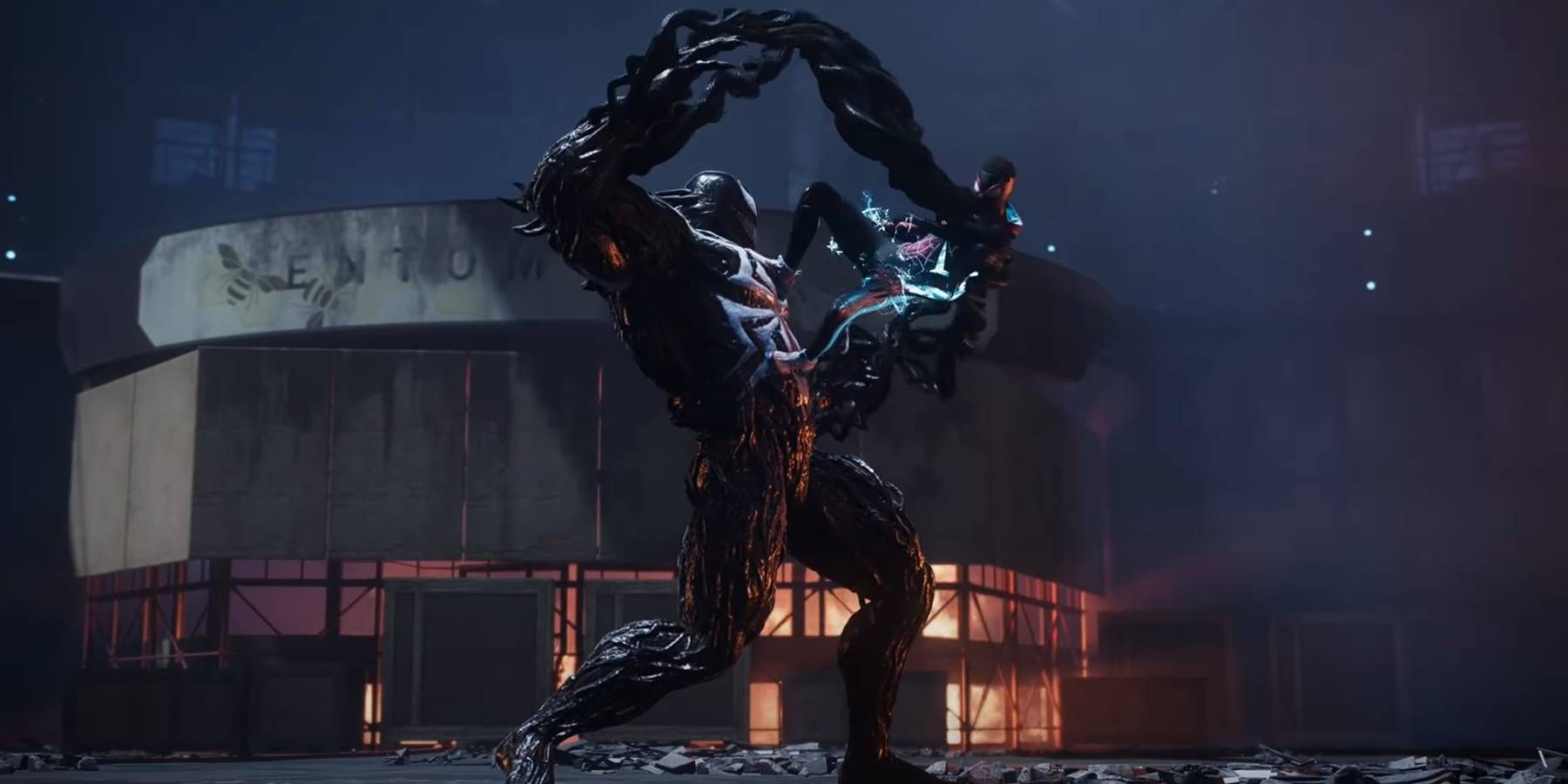 This final phase of this boss fight is the same as before, with Miles occasionally fighting Venom on the ground and in the air. This time, though, Venom has significant health and is way more aggressive than any of the other phases. You will have to throw the two sound canisters in the arena to stun Venom enough to deal damage against Harry until his health bar is reduced to nothing for the final time.
The last hit against the final boss of Marvel's Spider-Man 2 will play a lengthy cutscene that leads into the story's last moments and hints at what could be in the future for the series.
Franchise:

Spider-Man, Insomniac's Marvel Universe

Platform(s):

PlayStation 5

Released:

2023-10-20

Developer(s):

Insomniac Games

Publisher(s):

Sony Interactive Entertainment

Genre(s):

Adventure, Action

Engine:

Insomniac Engine v. 4.0

ESRB:

T

Prequel(s):

Marvel's Spider-Man: Miles Morales, Marvel's Spider-Man
on bbc news
on hindi news
on the news today
on channel 7 news
ôrf news
campo grande news ônibus
ôpera news
campo grande news greve de ônibus
l1 news horário dos ônibus
l1 news ônibus
lago azul news ônibus
news österreich
news österreich heute
news österreich aktuell
news öffentlicher dienst
news österreich corona
news öl
news österreich orf
news ö3
news österreich heute aktuell
news österreich sport
ö24 news
ölpreis news
öbb news
ösv news
österreich news krone
övp news
özil news
öffentlicher dienst news 2023
österreich promi news