Summary
Wong's intervention proves crucial as General Strange pushes Doctor Strange to his breaking point in the latest issue of Doctor Strange.
The truth about Wong's role in saving Doctor Strange is revealed, highlighting Wong as the real MVP of the Doctor Strange mythos.
The title of Sorcerer Supreme becomes meaningless as Wong continuously saves Doctor Strange's life, showing that he has always played a huge role in their plans.
Warning: contains spoilers for Doctor Strange #9!
Marvel has just made Doctor Strange's title of Sorcerer Supreme meaningless. The Sorcerer Supreme is the most powerful magical user of their respective dimension, and it is a title Doctor Strange has held more than once. To be the Sorcerer Supreme is a great honor, but in Doctor Strange #9, fans get new insight into the relationship between Strange and Wong, and it also casts new light on his title of Sorcerer Supreme.
Doctor Strange #9 is written by Jed MacKay and drawn by Pasqual Ferry. Wong, who has joined the new incarnation of WAND, a magical equivalent of SHIELD, is working with his fellow agents to discover a way to stop the evil General Strange. A flustered Pandora tells Wong his plan is nuts, and Strange is nuts as well. Wong implores Pandora to humor him, as he has "spent most of [his] adult life thinking of ways to get Stephen Strange out of the situations he puts himself in." Meanwhile, General Strange is delivering a serious beating to Doctor Strange, and the issue ends with Wong and WAND arriving to help.
General Strange is Pushing Doctor Strange to His Breaking Point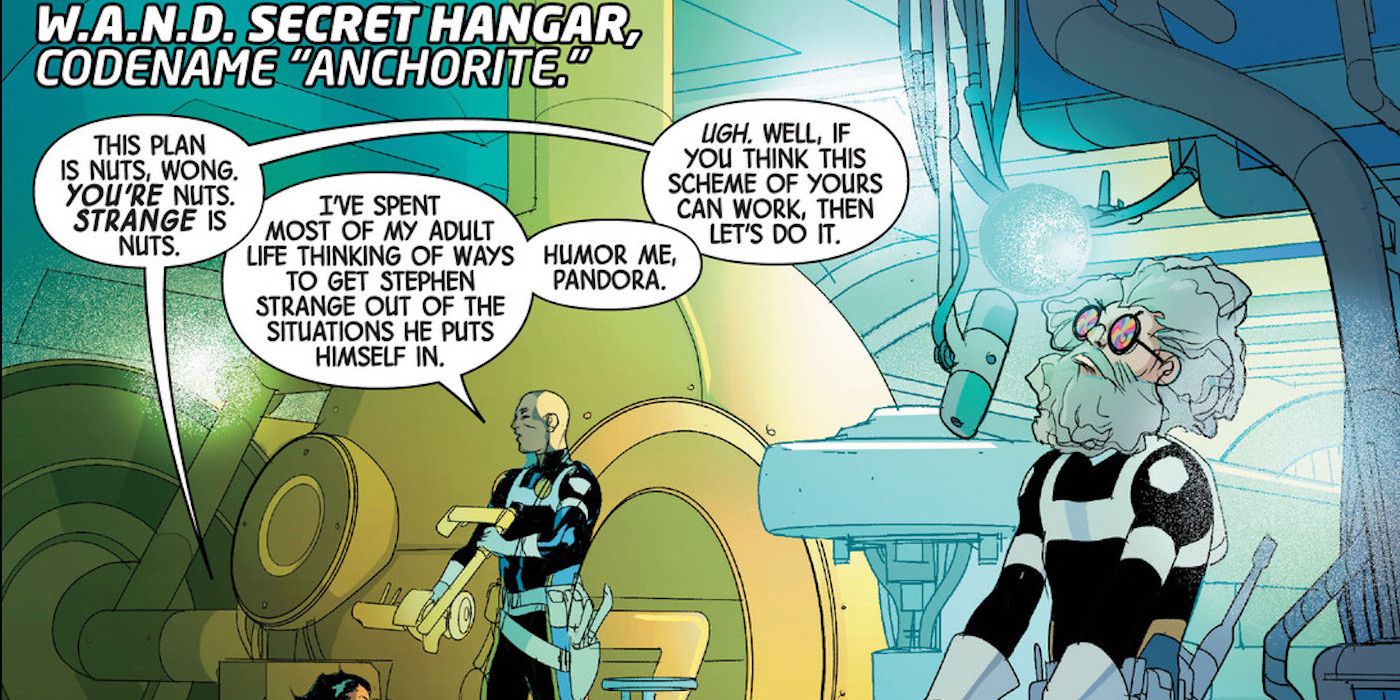 Wong's intervention came at just the right time, as General Strange is putting Doctor Strange through the wringer. General Strange is a dark and corrupted version of the Sorcerer Supreme, created as the result of a five-thousand year war between the Vishanti and the Ashen Combine. The Vishanti forced Strange to fight in the war, which grew to corrupt him, creating the nefarious General Strange. At the war's conclusion, General Strange was separated from Stephen, and imprisoned. General Strange recently broke free, and has taken Stephen down to the wire, forcing Wong and WAND to intervene.
Wong Is the Real MVP of the Doctor Strange Mythos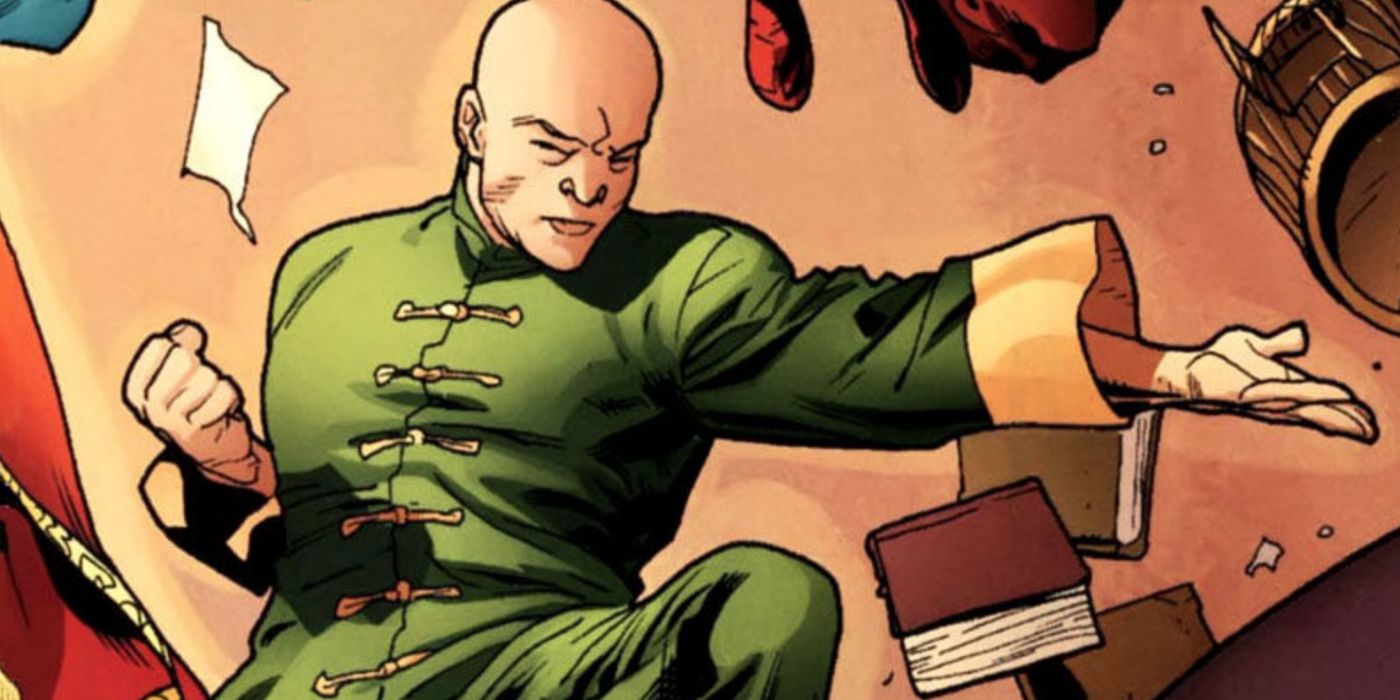 Wong first appeared in Strange Tales #110, but was not named until issue 119
As the Sorcerer Supreme of Earth, Doctor Strange has been responsible for turning back many magical threats, and General Strange is but the latest in a long line of villains who have tested Stephen's mettle. Yet General Strange has made a fool out of Stephen, even going so far as to attack him with Mysterium, which cut him off from all his sources of magic. Fortunately, Wong and the calvary arrived, no doubt to turn the tide of the battle. Wong is one of Doctor Strange's oldest friends, starting as his "servant" but over time their friendship has deepened, and Strange respects Wong highly.
Related: 10 Evil Sorcerers Supreme More Powerful Than Doctor Strange
And now, MacKay and Ferrry have given new insight into Strange and Wong's relationship. While the scene between Pandora and Wong was played for a laugh, the truth is Wong has pulled Strange out of the fire on many occasions. Wong acknowledges this, and deep down Doctor Strange knows it too. Doctor Strange, as Sorcerer Supreme, often gets the credit for saving the world, but Wong almost always plays a huge role in his plans as well, usually saving Strange's life. Framed this way, the title of Sorcerer Supreme is practically meaningless, as Wong helps save Doctor Strange time and again.
Doctor Strange #9 is on sale now from Marvel Comics!
on bbc news
on hindi news
on the news today
on channel 7 news
ôrf news
campo grande news ônibus
ôpera news
campo grande news greve de ônibus
l1 news horário dos ônibus
l1 news ônibus
lago azul news ônibus
news österreich
news österreich heute
news österreich aktuell
news öffentlicher dienst
news österreich corona
news öl
news österreich orf
news ö3
news österreich heute aktuell
news österreich sport
ö24 news
ölpreis news
öbb news
ösv news
österreich news krone
övp news
özil news
öffentlicher dienst news 2023
österreich promi news