Released almost ten years ago, Marvel Contest of Champions has grown into one of the best mobile reinventions of the superhero universe. With a staggering roster of over 250 characters, the game allows players to create rosters of heroes to combat massive threats from across the multiverse. As with any game that's gone on that long, there's been a natural sense of evolution and growth within the playable cast of characters. This has quietly left some notable figures from the launch lacking in the modern meta, however.
But things are about to change on that front for at least one character. CBR can exclusively reveal that Iron Man is about to receive a major re-work to fit him into the current Marvel Contest of Champions, launching in the same month as the fan-selected Gladiator. During an interview between CBR and Kabam's Senior Producer Charles Busch and Lead RPG Designer Aidan Hanly, the pair explained the upcoming changes to Iron Man's role in the game, how it reflects the history of the game, and how Iron Man's reinvention — as well as the addition of the new Ascension mechanic — will impact the game.
RELATED: Marvel Contest of Champions Introduce Photon and Vox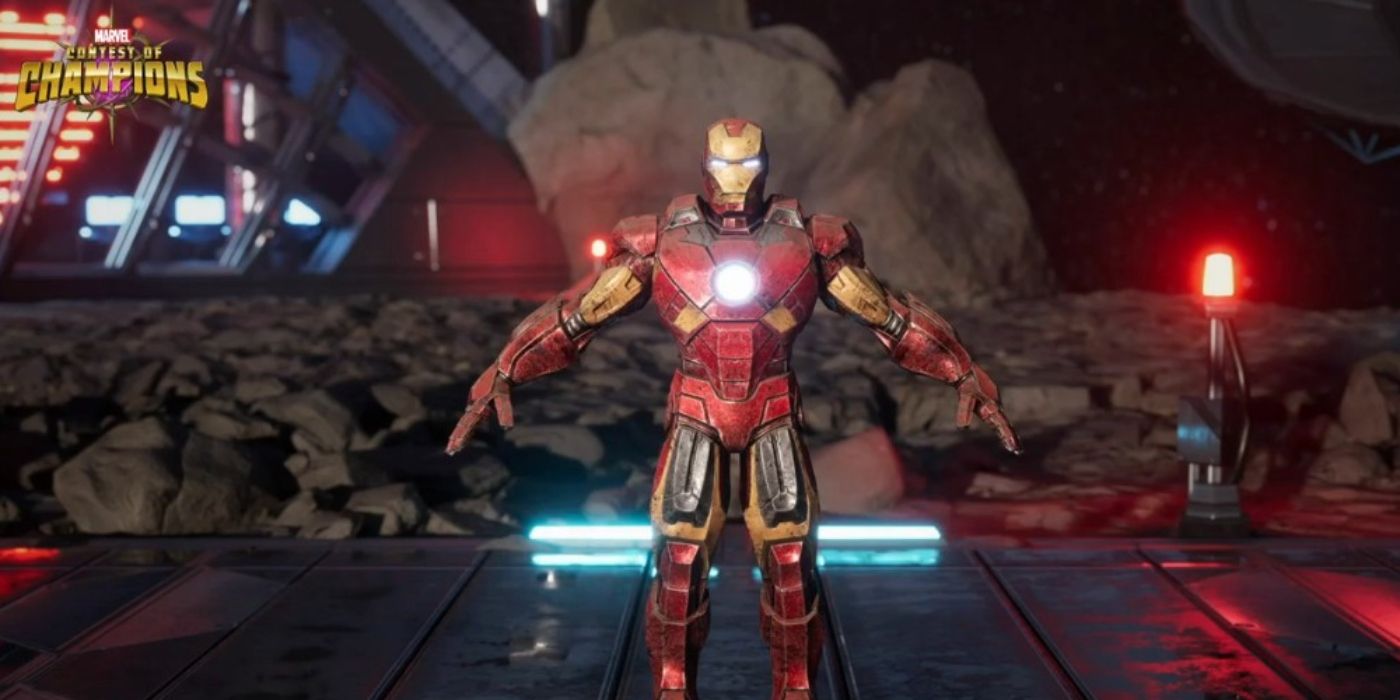 CBR: It's been almost ten years of Marvel Contest of Champions. Why is now the right time to update Iron Man?
Charles Busch: We've recently passed a pretty amazing milestone — over 250 playable characters in Marvel Contest of Champions. The great thing about making over 250 of something is you get a lot better at it. Our quality bar keeps increasing year over year. But that means some of our Champions, especially the ones from our original launch roster, aren't at the same quality level as the Champions we're producing with the technology we have today. Iron Man is one of the most iconic characters in Marvel, and we felt it was high time we gave his suit a fresh coat of paint.
There are a lot of iconic characters included in that launch of the game — why was Iron Man the one to rework right now?
Busch: We try to keep a healthy balance of Classes within the game, and the slot we had available in the schedule was for a Tech Champion. Iron Man felt like the natural choice due to his popularity with Marvel fans.
RELATED: Ed Boon Says MK1's Kameo Fighters Are "A Total Gamechanger"
What is the process of reworking a character in Contest of Champions — how do you balance who Iron Man was with what you and the team want him to be?
Aidan Hanly: When designing Champions, one of our main objectives is to capture the essence of who the character is within the broader world of Marvel. Players should feel like they're playing as Iron Man. So when reworking a Champion, we found the key elements in their original kit that achieved that feeling, and we brought those elements into the new version — with some updates and polish. We then added new abilities that we felt were appropriate for the new version of the character and the game we've become. So we preserve the feeling of the character, and the iconic abilities from the original kit, while still leaving room for something new.
What can players expect from this new version of Iron Man?
Hanly: The original Iron Man from the launch roster was much more similar to the earlier versions of Iron Man himself. He has more of an emphasis on raw hardware, less so on nano-tech. We kept and improved the original kit's focus on Armor Up buffs and the Arc Reactor's Regeneration effect. We also wanted him to be simpler to play than some of our other recent Champion releases. His original kit launched at a much simpler time for the game itself. However, just because [Iron Man] is easier to play doesn't mean he won't be able to dish out lots of damage.
RELATED: The Major Nintendo Series That Haven't Made It To The Switch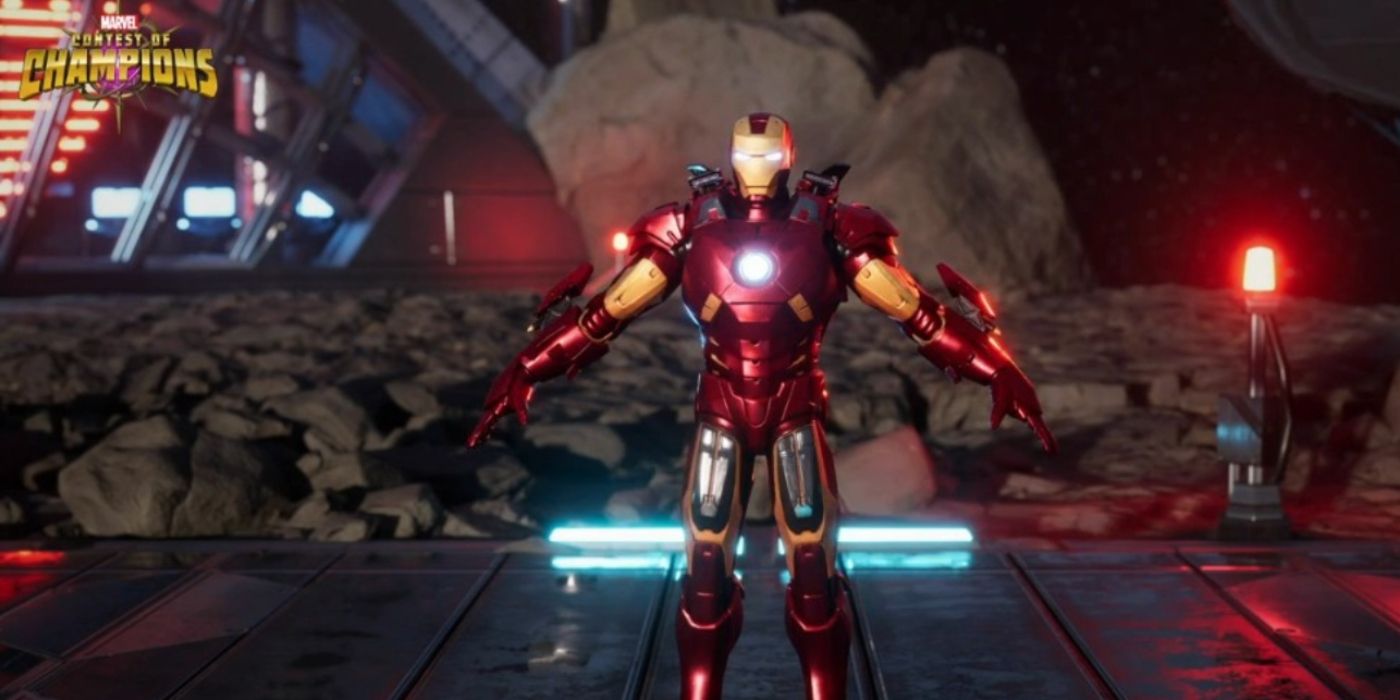 What have been the biggest surprises about reworking a launch character for the current Marvel Contest of Champions?
Hanly: There was a very tricky balance we had to strike. On the one hand, almost every player has Iron Man in their roster already. The power and abilities we grant him will have an impact on the majority of the player base and risk upsetting our game balance and competitive modes. On the other hand, this rework is exciting! This is a really cool initiative we're trying out. We want players to get excited about the new kit, and we want to capture everything about Iron Man that players love. Other than that, the fact that he's a launch character didn't actually have too much of an impact. Because we remade him from the ground up, we weren't beholden to any of his legacy implementations or art.
Will there be more of these tweaks/updates in the future?
Busch: We've done reworks in the past, but this is our first time doing something to this scale — a completely new model, new animations, new VFX, new abilities. We essentially treated this like we were developing a brand-new Champion from the ground up. This is a bit of an experiment, releasing a head-to-toe rework Champion instead of a brand-new Champion. So we'll have to see how this resonates with our players.
You're also bringing a new feature called Ascension. Can you share more about how that will function in the game?
Busch: Ascension gives an incredible amount of agency to players. You can power up any 4 to 6-Star Champion you want, regardless of their rank and level. For progressing players, this can give them the power bump they need to overcome content they're struggling with. For end-game players, this allows them to experience competitive play with some of their favorite Champions. It smooths out the rarity transition to 7-Stars. I'm excited to see players' Ascension decisions and how this shakes up the game's meta.
Marvel Contest of Champions is currently available for Android, iOS, Arcade game, and iPadOS.
on bbc news
on hindi news
on the news today
on channel 7 news
ôrf news
campo grande news ônibus
ôpera news
campo grande news greve de ônibus
l1 news horário dos ônibus
l1 news ônibus
lago azul news ônibus
news österreich
news österreich heute
news österreich aktuell
news öffentlicher dienst
news österreich corona
news öl
news österreich orf
news ö3
news österreich heute aktuell
news österreich sport
ö24 news
ölpreis news
öbb news
ösv news
österreich news krone
övp news
özil news
öffentlicher dienst news 2023
österreich promi news