The X-Men are legends, but it didn't start out that way. The X-Men debuted in 1963, making a minor splash at a time when Marvel was at the height of its powers. However, X-Men was almost certainly the least popular Marvel book of the Silver Age and eventually was relegated to a reprint book. However, all of that would change with Giant-Size X-Men #1, by Len Wein, David Cockrum, Peter Iro, Glynis Wein, and John Constanza.
The book was a success and it led to X-Men being restarted as a book with original stories with issue #94. It also led to Chris Claremont taking over as the book's writer. Claremont would write the book for the next seventeen years, from 1974 to 1991, and took the X-Men to the stars in more ways than one.
RELATED: Why Wolverine Should Rejoin The Avengers After Fall Of X
An All-New, All-Different X-Men Era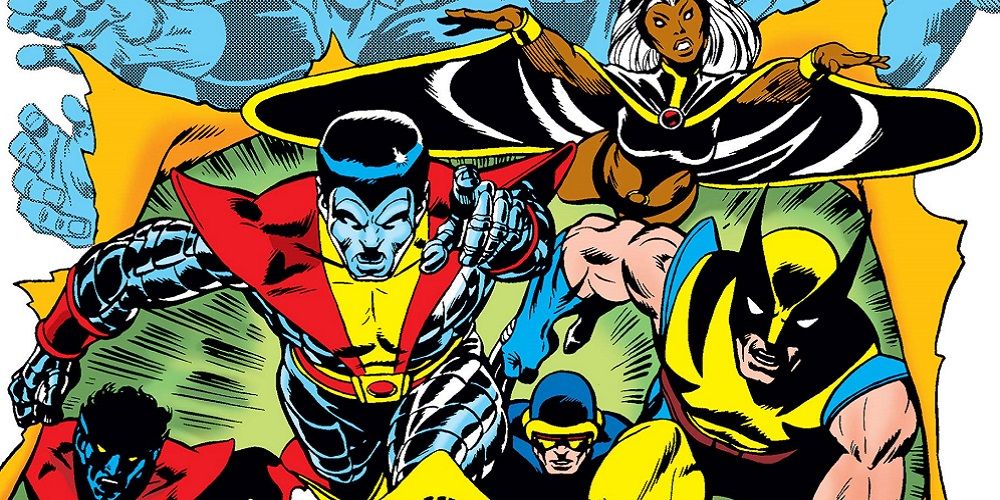 Giant-Size X-Men #1 wasn't a Claremont-written comic, but it was the genesis for his entire run. The story began with the original X-Men — Cyclops, Marvel Girl, Iceman, Beast, Angel, Havok, and Polaris — being captured by the mutant island of Krakoa on a mission from Xavier. Cyclops escaped and Professor X decided it was time to recruit an all-new, all-different team of X-Men to save his former students from the living island. Of course, the new X-Men saved the old and afterward, only Cyclops stayed with the X-Men. It was an entirely new age for the team.
1963's X-Men had its moments, but it was a complete failure by 1974. Giant-Size X-Men #1 breathed new life into the concept by introducing an entirely new cast of characters. Sure, Banshee and Sunfire had both made appearances before and Wolverine had debuted in The Incredible Hulk #181, but the rest of the team was entirely novel. Colossus, Storm, and Nightcrawler would go on to become some of Marvel's most popular mutants. Thunderbird wouldn't be as lucky, as he would die not long after his debut, but this infusion of new blood into the X-Men was just what the doctor ordered. Writer Len Wein was something of a creative powerhouse, and he created new heroes that immediately grabbed fans' attention. Cockrum's designs for the characters were second to none, which also played a huge role in the new X-Men's success. Suddenly, the X-Men were cool again.
RELATED: How House of X Could Set The MCU's X-Men Up As Villains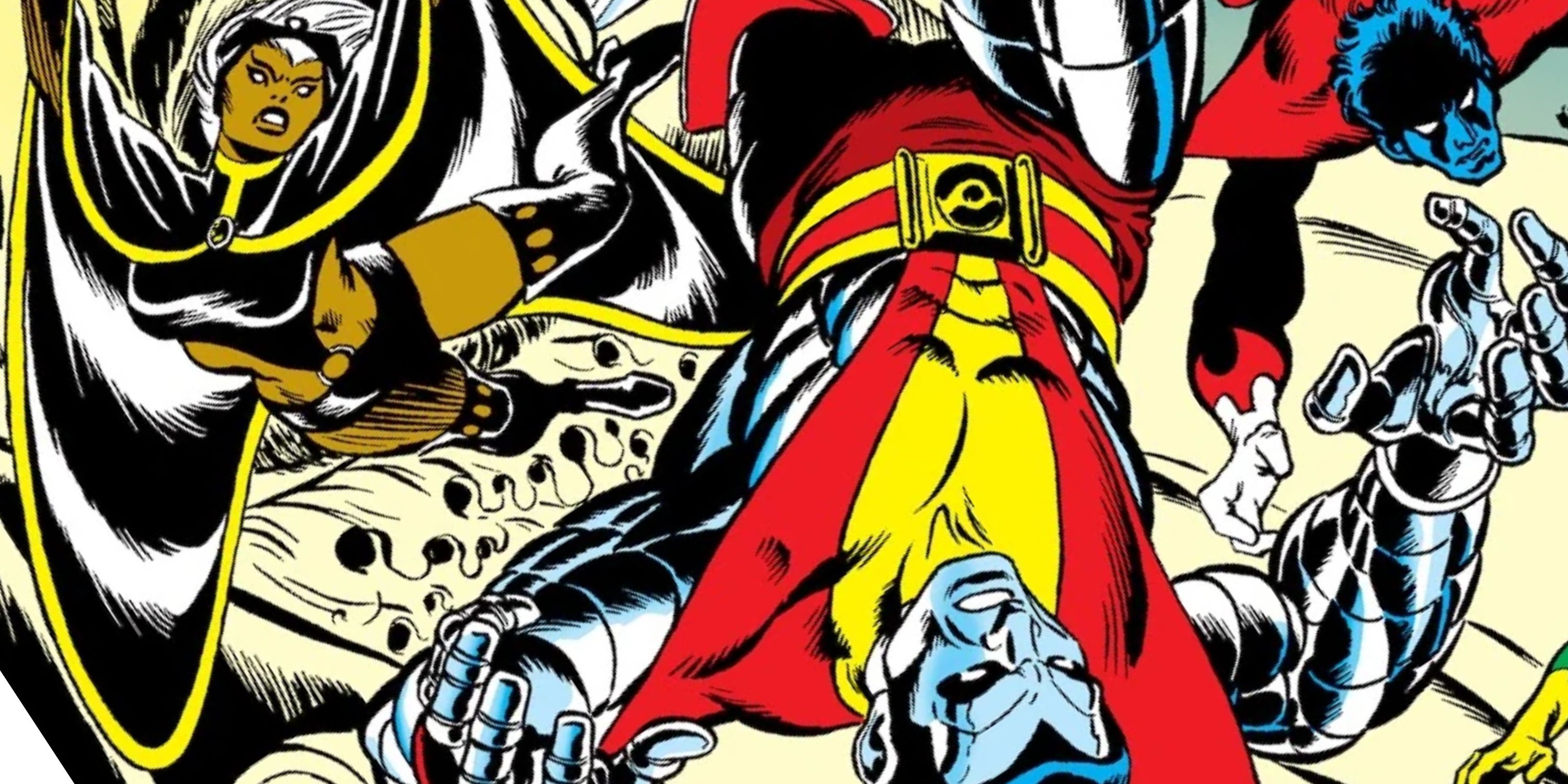 Wein wouldn't stay on as the writer of the relaunched X-Men, soon to be Uncanny X-Men, but he'd continue to edit it. X-Men #94 was co-written by Chris Claremont, an up-and-coming Marvel writer, and things fell right into place. Claremont's writing style — dense in words and emotion — did an amazing job of connecting readers to their heroes, and the writer understood how to write for artists. Claremont's scripts were a thing of beauty. He understood that every comic was someone's first, and he wrote the book with that in mind.
Claremont was all about making sure that every fan could understand his books, referencing their key personality traits and powers almost every time a character first showed up on the page. Going back and reading those old Claremont comics can be pretty funny because of these incessant character explanations, but Claremont always found a way to work them into the books in an entertaining fashion.
Claremont's X-Men took the team in a variety of directions, while simultaneously introducing legendary X-Men. A key weakness in the early X-Men comics of the Silver Age was that they were basically run-of-the-mill superhero books. That's a tough thing to be in the Silver Age when almost every great comic was doing what X-Men was doing and doing it better.
Claremont almost immediately changed things. The X-Men's battle against Count Nefaria in X-Men #94-95 also showed that anything could happen in an X-Men book, as it killed off Thunderbird immediately. There are many problems with Thunderbird's death and the way it got rid of the only prominent Indigenous superhero on the team, but it made readers feel like no one was safe and anything could happen in X-Men.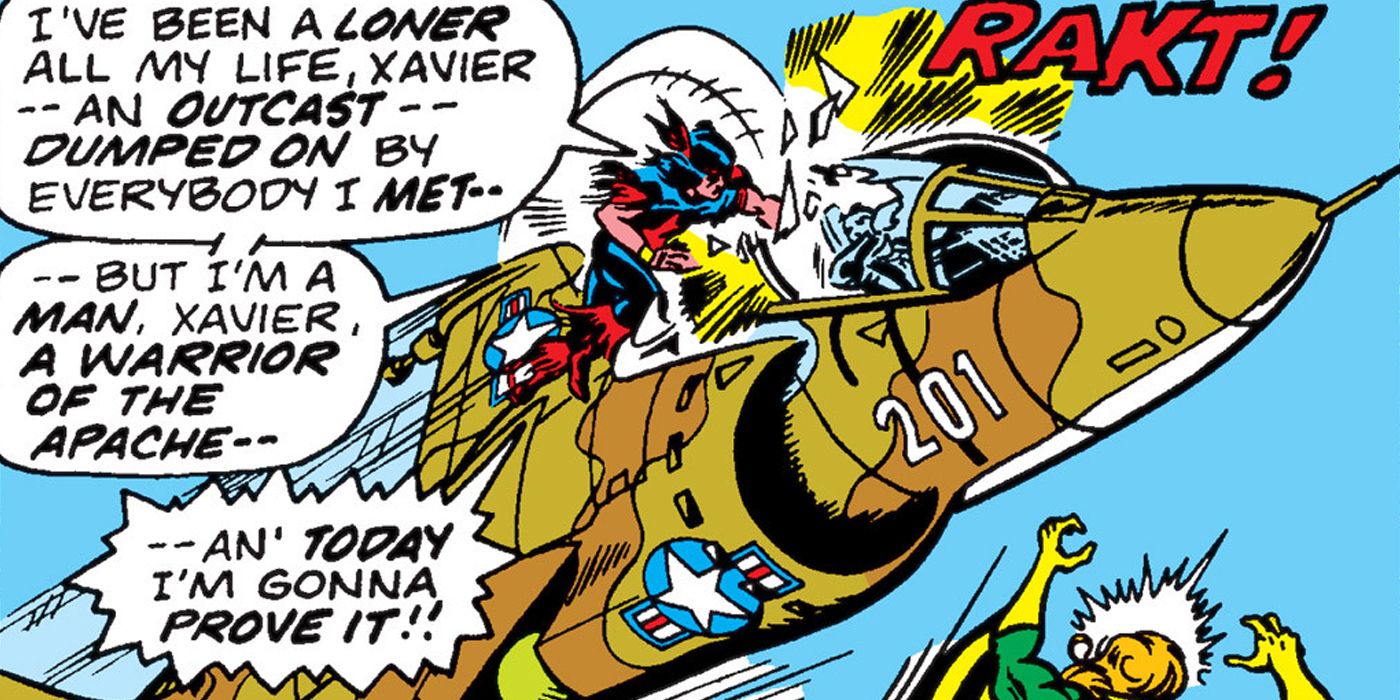 That was a very important part of the early appeal of Claremont's X-Men run. Everyone knew that nothing was going to happen to any of the Avengers or the Fantastic Four. However, the X-Men? That was a totally different story.
Modern readers have grown up with the X-Men as Marvel's top team, but back in the late-'70s, and early-'80s they were just a B-tier team. Wolverine hadn't taken the world by storm yet, and the X-Men weren't the success they would be. There was a sense of danger in the X-Men's comics. Battles against Black Tom and Juggernaut in a haunted castle, the debut of the Shi'Ar Empire and its Imperial Guard, all showed readers that Uncanny X-Men could surprise them.
RELATED: X-Men Reveal What If Jean Grey Became Like Magneto – And it's Horrifying
A Match Made In Westchester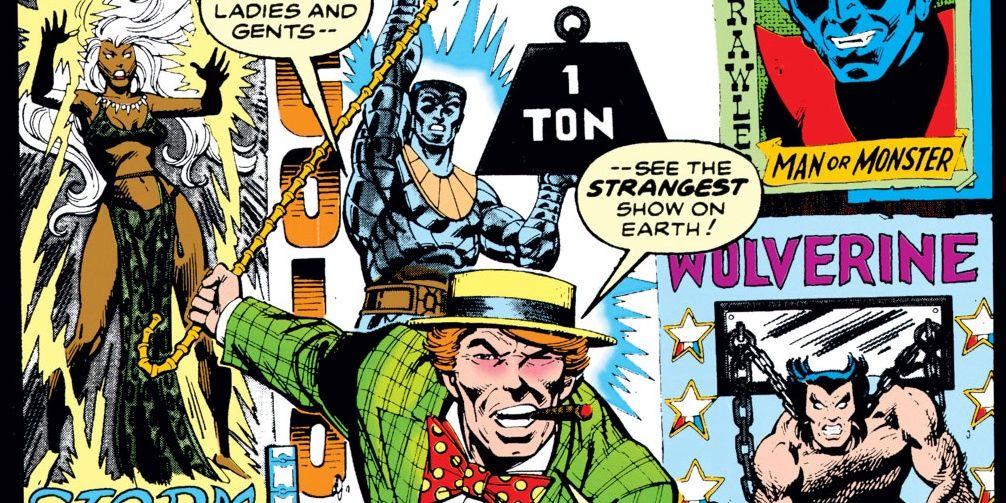 Claremont's work with Cockrum started the Uncanny era off right, but it wasn't until artist John Byrne came on the book that things hit the next level. Byrne has become a controversial figure in the comic community for a variety of reasons, but back in the early '80s, he was just an up-and-coming creator. Byrne and Claremont had worked together before, so Byrne getting the job penciling Uncanny made a lot of sense. Claremont and Byrne became an extremely potent writer/artist team, and they produced some of Marvel's greatest stories.
Byrne's art was perfect for Uncanny X-Men. It was incredibly detailed and while he didn't have the eye for costume design that Cockrum did, his character acting was amazing, his detail was impeccable, and his battle scenes were a work of art. Together, Byrne and Claremont created characters and situations that would become classics of the genre. As a fellow Canadian, Byrne did amazing work with Wolverine and was instrumental in the creation of Alpha Flight. The creative team's run on Uncanny is legendary and for good reason.
RELATED: Why A Powerful Mutant Never Joined The X-Men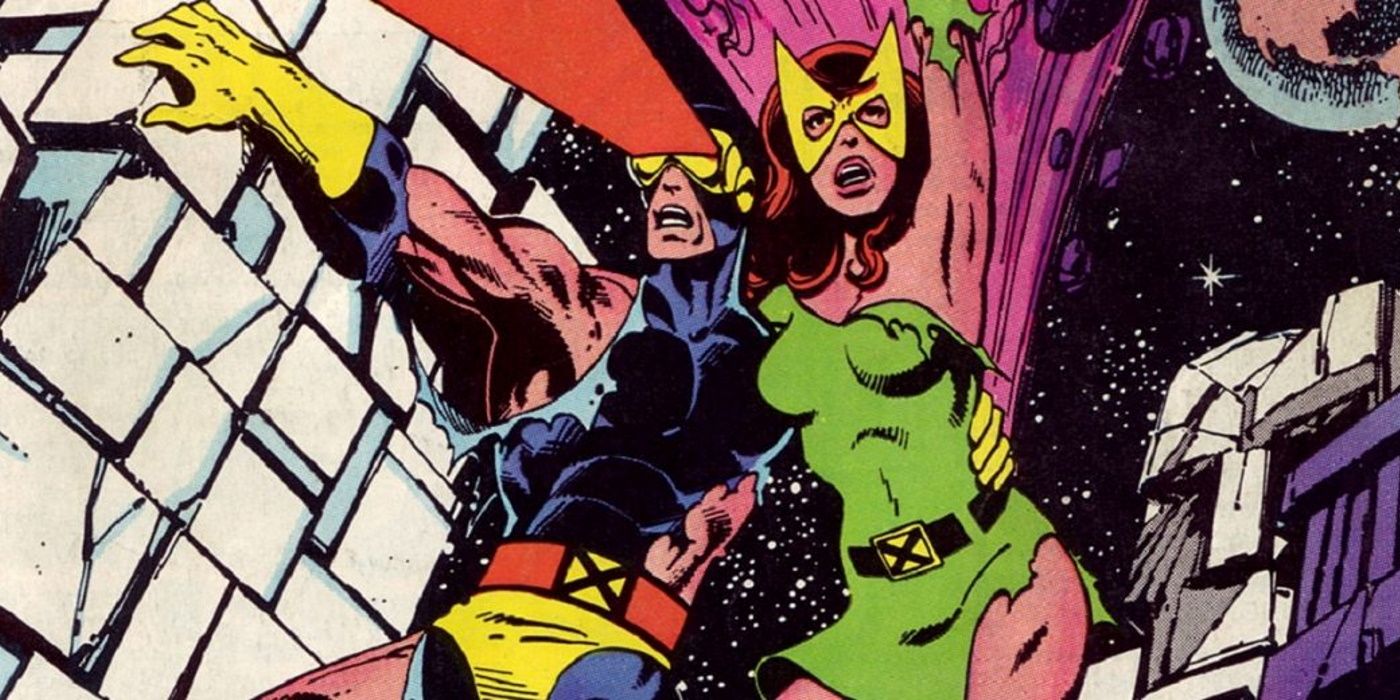 The Claremont Era is most remembered for The Dark Phoenix Saga, which perfectly illustrates why Uncanny X-Men was such a force to be reckoned with. The Phoenix Force first appeared in Uncanny X-Men #101, when Cockrum was still drawing the book. Jean Grey gained the Phoenix Force and saved her friends, rejoining the team as its most powerful member. The story around the character went on for several years but came to a head with the debut of Sebastian Shaw and the Hellfire Club. Mastermind, an old X-Men enemy, was able to take control of Jean and the stress he placed on her enabled her conversion to the Dark Phoenix and she eventually sacrificed herself to save the universe.
The Dark Phoenix Saga combined superhero action with sci-fi and the kind of Shakespearean pathos that defined Claremont's time on the book. The story found a way to engage readers on every level, running the gamuts of emotion. It was like nothing in comics ever before, a cosmic arc that was surprisingly personal, and it's gone down as one of the greatest comics of all time. Byrne and Claremont worked together for 35 issues, debuting X-Men titans like Kate Pryde and they ended their run with Days Of Future Past, a story that introduced an unforgettable dystopian timeline to comics and the X-Men, a trope that would become common throughout the comic industry. Uncanny X-Men soared into the stratosphere because of Claremont and Byrne, but it would keep its lofty position because of the quality of their stories.
RELATED: Jonathan Hickman's Revolutionary X-Men Books Should Never Receive Film Adaptations
The Unstoppable X-Men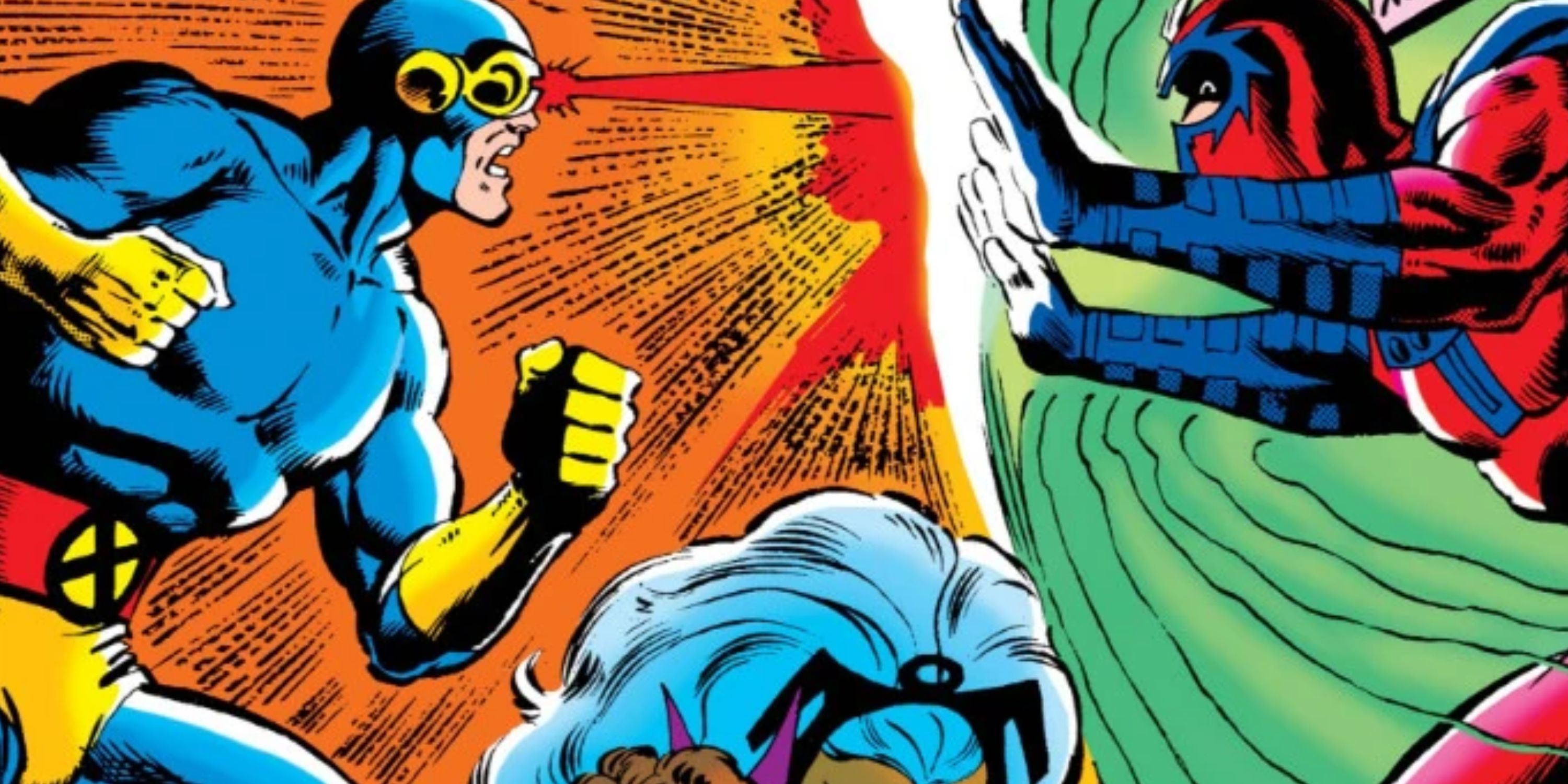 Byrne left Uncanny with issue #143, but Claremont kept going. Looking back at the first few years of Claremont's time on the book, it laid the groundwork for decades of stories. The Shi'Ar, the Phoenix, and the Brood gave Uncanny X-Men a cosmic flavor. Claremont's grasp of the characters supplied readers with a superhero soap opera like no other. And then there was Magneto.
Magneto was the X-Men's first enemy. Like many Stan Lee-created villains of the early Silver Age, he was an over-the-top villain, the kind of character who would name his team the Brotherhood of Evil Mutants without thinking twice. He was entertaining, but there wasn't really anything special about him other than his role as Xavier's opposite number. That was before Claremont.
A big strength of Claremont's writing is how well he digs into who a character really is. One-dimensional villains are fine, but he knew an arch-nemesis like Magneto deserved more. So, Claremont began to flesh out Magneto. The villain appeared in the early issues of Uncanny, where Claremont and Cockrum reminded readers why Magneto was so dangerous, but as Claremont's time on the book continued, he revealed Magneto's origin. A victim of the Holocaust, Claremont showed readers that Magneto's hatred of humanity came from being on the receiving end of genocide. It made Magneto into a much more complex, sympathetic character, and eventually put Magneto on the path to joining the X-Men.
RELATED: How Jean Grey Is Rewriting X-Men History — And What It Means For Current Comics
An Uncanny Success
The success of the X-Men's relaunch in Giant-Size X-Men #1 was unprecedented and impossible to predict. However, it's easy to see the good choices that led up to this point. Getting Len Wein to write that first issue, getting Cockrum to design the characters and bring them to life, and choosing Claremont as the book's writer all added up to make the X-Men stars. Even taking away all the great stories and concepts that came after, those early comics have an energy and passion that grabbed readers and never let them go.
Claremont took that energy and ran with it. Chris Claremont's first hundred issues on Uncanny X-Men are some of the most revolutionary stories in comics. He changed the way comics were written with those books, his captions and dialogue brought prose to comics that was never seen before. The way Claremont, Cockrum, Byrne, and the rest of the creators of that era were able to turn out concepts and characters that would stand the test of time showed other writers how an X-Men story should be done. The X-Men in the Silver Age failed because the creators made them stay in their lane. Claremont and the creators of the X-Men's Bronze Age rebirth kept throwing new ideas and concepts into the mix. The X-Men are all about evolution, and Claremont and company kept it growing and changing, making Uncanny X-Men the biggest-selling comic in the land.
on bbc news
on hindi news
on the news today
on channel 7 news
ôrf news
campo grande news ônibus
ôpera news
campo grande news greve de ônibus
l1 news horário dos ônibus
l1 news ônibus
lago azul news ônibus
news österreich
news österreich heute
news österreich aktuell
news öffentlicher dienst
news österreich corona
news öl
news österreich orf
news ö3
news österreich heute aktuell
news österreich sport
ö24 news
ölpreis news
öbb news
ösv news
österreich news krone
övp news
özil news
öffentlicher dienst news 2023
österreich promi news