NBC's crime drama reboot Magnum P.I. returns to our TV screens with its final episodes this fall. Jay Hernandez continues to entertain in Tom Selleck's original iconic role as the stylish Thomas Magnum, alongside his formidable partner in crime Juliet Higgins, portrayed by Perdita Weeks. Season 5 Part 1 has so far been filled with the expected mystery and action as our two investigators traverse their way through the crime-ridden Hawaiian paradise in order to solve and prevent crimes wherever they might manifest in the city of Honolulu. Here is a breakdown of Season 5 Part 1 so far and what we can expect in the second and final part of Magnum P.I.
Does 'Magnum P.I.' Season 5: Part 2 Have a Release Date?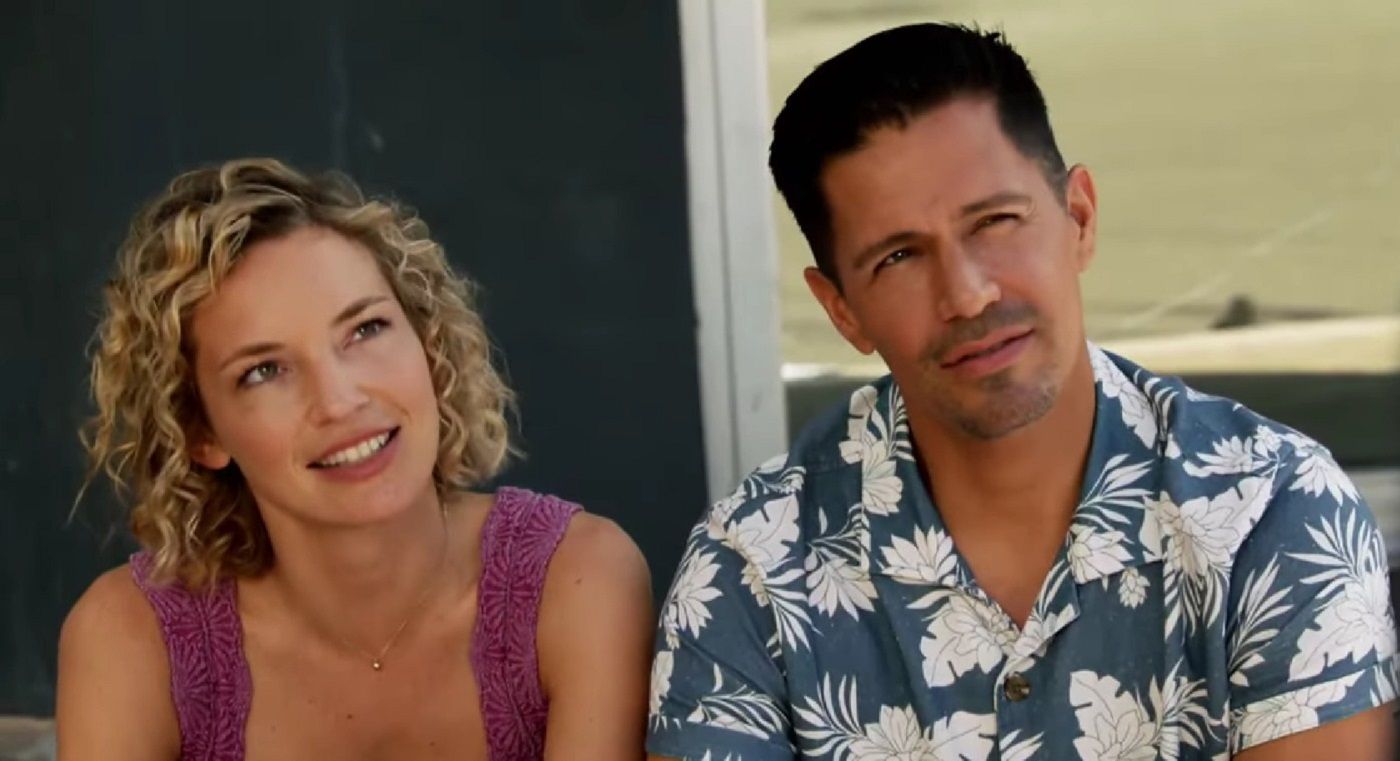 Magnum P.I. Season 5 returns on Wednesday, October 4, 2023, at 9/8c on NBC, streaming the next day on Peacock. You are currently also able to watch Magnum P.I. on Amazon's Freevee and previous seasons are available to purchase on most online video stores like Apple TV, Amazon, Google Play Movies, and more.
Who Are the Creators of the 'Magnum P.I.' Reboot?
Eric Guggenheim is the showrunner of the reboot, following in the footsteps of the original Magnum P.I.'s Donald P. Bellisario and Glen A. Larson. Guggenheim is also part of the show's impressive team of executive producers. His other most noteworthy work includes being a co-showrunner on Hawaii Five-O and working on the NBC series Parenthood as a writer. Other executive producers of the Magnum P.I. reboot include John Davis, Justin Lin, and Gene Hong. Davis is known for his work on the 2004 hit I, Robot starring Will Smith; Lin has worked extensively on the Fast and Furious franchise; and Hong is perhaps best known for his work on the Lethal Weapon TV series (2016-2019). Barbie Kligman (The Vampire Diaries), David Wolkove (Hawaii Five-O), and John Fox (Jungle Cruise) are also executive producers.
Does 'Magnum P.I.' Season 5: Part 2 Have a Trailer?
The Magnum P.I. trailer for the remainder of Season 5 dropped via NBC's YouTube channel on Wednesday, September 6, 2023. It begins with Magnum, despite being held at gunpoint and in apparent danger, displaying his usual smooth and slick sense of humor, identifying himself as Austin Powers before, with the help of Higgins, delivering an epic beat down of his adversaries. It promises more intense action and risky stunts as Magnum jumps from a bridge onto the back of a moving truck. Higgins is not wrong when she states Magnum will need all the help he can get with the now-strong relationship between the two further reinforced throughout the trailer. Fans can certainly expect more car chases and surprises galore emphasized by Higgins's final reveal in the trailer that will forever change everything for Magnum.
Who Is In the Cast of 'Magnum P.I.' Season 5?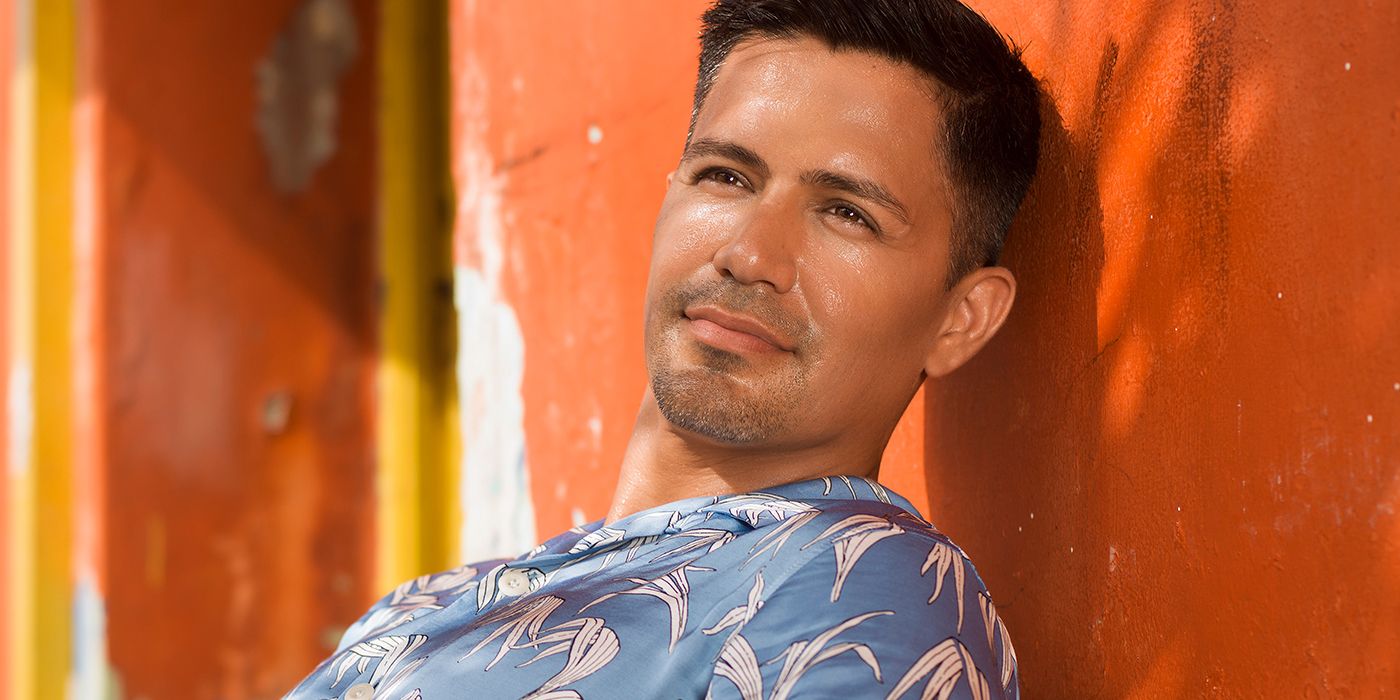 Jay Hernandez is the leading man as the title character Thomas Magnum. You may remember the actor from his role as Carlos in the movie Crazy/Beautiful starring alongside Kirsten Dunst. Hernandez is joined by Perdita Weeks as Juliet Higgins. Weeks has had roles in quite a range of shows including Midsomer Murders and The Tudors. Other notable members of the main cast are Zachary Knighton and Stephen Hill, who play Magnum's most trusted friends Rick and T.C. Knighton is best remembered for his role in the comedy series Happy Endings on ABC as the heartbroken Dave Rose. Hill has had notable roles in Hawaii Five-O and Boardwalk Empire. You may also remember Tim Kang, who plays Detective Gordon Katsumoto, from his role as Kimball Cho in The Mentalist.
Related:How the Original 'Magnum, P.I.' Changed the '80s Action Show
What's Happened So Far in 'Magnum P.I.' Season 5?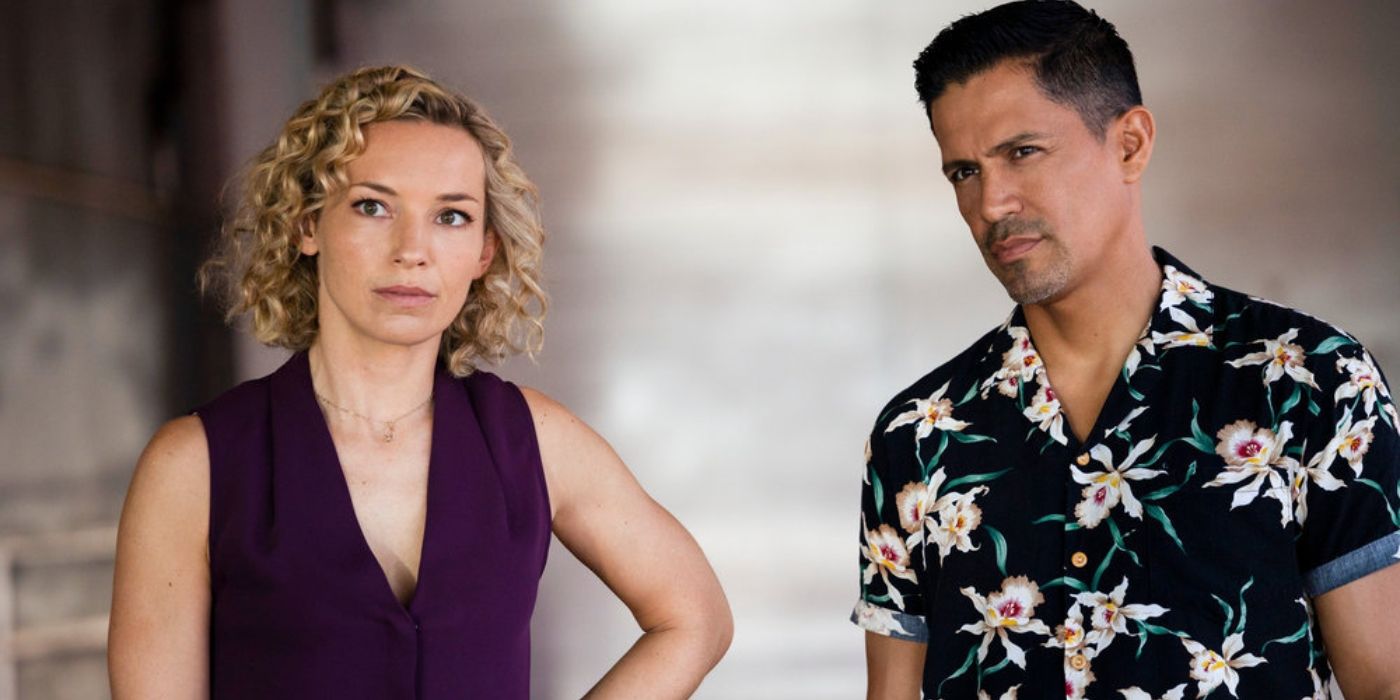 Magnum P.I. Season 5 has been going full throttle, with Magnum and his friends facing a wide range of obstacles from suspect car accidents to intense robberies. There have also been plenty of trademark mysterious cases, with multiple missing people, some false identities as well as dangerous killers on the loose that very nearly resulted in an undercover Higgins becoming a victim herself. But what fans have been most taken with from Part 1 of season 5 are the two most important continuous threads within the series' numerous storylines. These are Magnum's secret relationship with Higgins and the mystery surrounding the disappearance of Magnum's former Navy Captain Buck Greene (James Remar). At the outset of the latest series, Magnum and Higgins's relationship is finally a sure thing. However, they made the conscious decision to keep this fact a secret from their closest friends. This leads to some intrigue from friends Rick Wright and T.C (Theodore Calvin), as they find evidence of Magnum's relationship while still being initially unaware it is Higgins. Of course, Magnum wound up eventually telling all of his closest friends, including Detective Gordon Katsumoto, and all were happy to hear this news.
Meanwhile, the kidnapping of Greene becomes all the more concerning when his body is revealed in a morgue and the men responsible are hellbent on finding the location of Magnum, Rick, and T.C. It later becomes apparent that the trios work together on a black ops operation eliminating a specific important target, Ahmad Hadid (Salem Mikhael), has resulted in them becoming targets themselves. Magnum hatches a plan of his own and soon gains valuable assistance in an attempt to track down and find the men who murdered Captain Greene. However, things take a turn for the worse as Detective Chris Childs (Michael Rady) tragically loses his life after activating a tripwire in a safe house he was investigating, causing it to explode. Soon T.C. and Rick would find themselves in mortal peril as well, with T.C. sustaining a gunshot wound and being left for dead while Rick is taken hostage. Rick does, however, succeed in getting a vital warning to Magnum. With an incoming attack from the mercenaries foiled, Magnum's team is able to identify Hadid's former lover Nadine Amherst (Michele Hicks) as the one responsible for all that had occurred. Magnum then hatches a cunning plan that leads an escaped mercenary straight to Amherst and her allies, resulting in the heroic rescue of Rick and the defeat of Nadine and her outfit. T.C. later wakes up in the hospital, having survived his gunshot wound, but now has no feeling in his legs.
What Can We Expect in 'Magnum P.I.' Season 5: Part 2?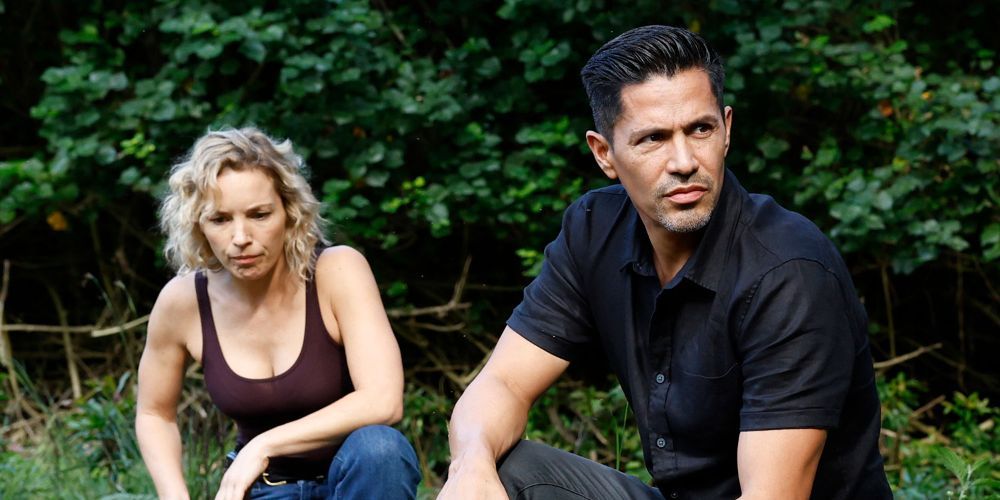 More of the same twists and turns can be expected in the second and final part of Season 5 of Magnum P.I. Fans will be eager to see more of the changing dynamic between Magnum and Higgins as their now-confirmed relationship makes the pair far more concerned for each other's well-being. It will be interesting to see how this plays out, especially with Higgins revealing some potential bombshells in the new teaser. There is also the matter of the aftermath of Chris Child's death in the later part of Season 5: Part 1. The characters did not have much time to grieve, so it is likely that this may be a theme in the early parts of the second half. There is also the interesting dynamic of Rick's relationship with Suzy Madison (Betsy Phillips) after he decided to delete his "final" emotional message to her after he was rescued from his kidnappers. Fans will also be eager to see if T.C. can make a recovery after his survival from a gunshot wound and with the support of Magnum and others around him, it could be a feel-good moment to top off the series.
Related: The Disney Characters Inspired by '80s Icons Indiana Jones and Magnum, P.I.
More Crime Dramas Streaming on Peacock That You Can Watch Right Now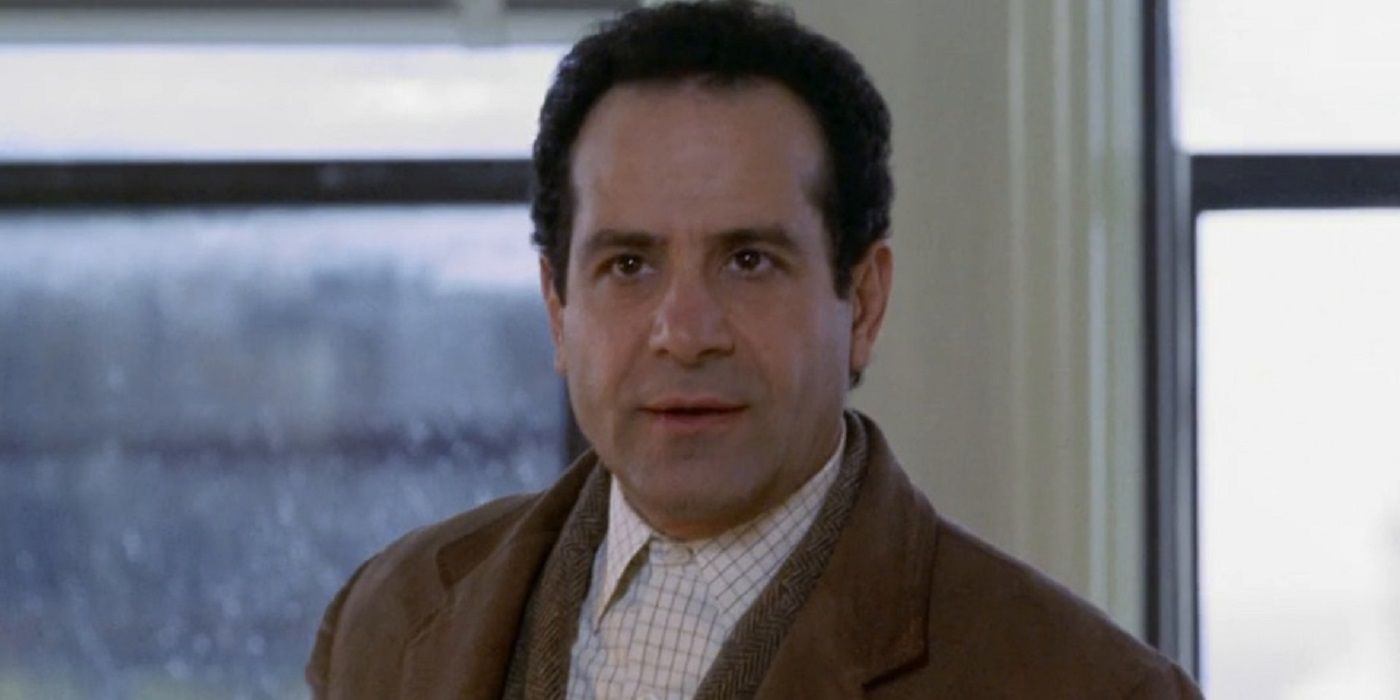 Murder, She Wrote (1984): The classic. Jessica Fletcher, writer and amateur detective uses her tact and wits to solve crimes throughout Maine, known as the murder capital of the US.
Monk (2002-2009): Another classic. With the help of his trusted assistant, former detective Adrian Monk solves crime after crime, whilst struggling with his OCD spectrum disorder in everyday life.
Mr. Mercedes (2017-2019): Based on the Bill Hodges novel trilogy by Stephen King, Brendan Gleeson takes the lead role in this thriller where a serial killer challenges a detective to solve his numerous murders.
on bbc news
on hindi news
on the news today
on channel 7 news
ôrf news
campo grande news ônibus
ôpera news
campo grande news greve de ônibus
l1 news horário dos ônibus
l1 news ônibus
lago azul news ônibus
news österreich
news österreich heute
news österreich aktuell
news öffentlicher dienst
news österreich corona
news öl
news österreich orf
news ö3
news österreich heute aktuell
news österreich sport
ö24 news
ölpreis news
öbb news
ösv news
österreich news krone
övp news
özil news
öffentlicher dienst news 2023
österreich promi news