The Big Picture
Love Is Blind season 5 demonstrates how cheating can damage future relationships, causing jealousy and insecurity even for the cheaters themselves.
Cheating increases the likelihood of infidelity in future relationships if the root cause of the behavior is not addressed and understood.
Fear of abandonment and insecurity are leading causes of infidelity, leading individuals to seek validation and attention outside of their relationships.
Love Is Blind Season 5 started off with a bang as multiple couples got engaged, a surprising pre-existing relationship came to light, and one cast member made a shocking exit. One of the first couples to match, Aaliyah Cosby and Uche Okoroha, seemed like the perfect example of what the reality TV show hoped to achieve: true love between two people who had never laid eyes on each other. Aaliyah and Uche bonded over writing poetry, playing guitar, and entrepreneurship. Their personalities complemented one another beautifully, and they couldn't stop grinning during their dates in the pods.
But they hit a stumbling block when Aaliyah admitted to being unfaithful in a previous relationship. Uche seemed to take the confession personally, as if he was the partner Aaliyah had cheated on. Although Uche ultimately lost viewers' (and Aaliyah's) trust with the shocking reveal that he had a romantic history with another cast member, Lydia Velez Gonzalez, his reaction to Aaliyah's past is not atypical or inexplicable. Most people know that cheating damages relationships, but what's less commonly discussed is that infidelity can cause problems in future relationships, as well.
RELATED: 'Love Is Blind' Creator Denies Coaching Cast
How Cheating Can Damage Future Relationships With New Partners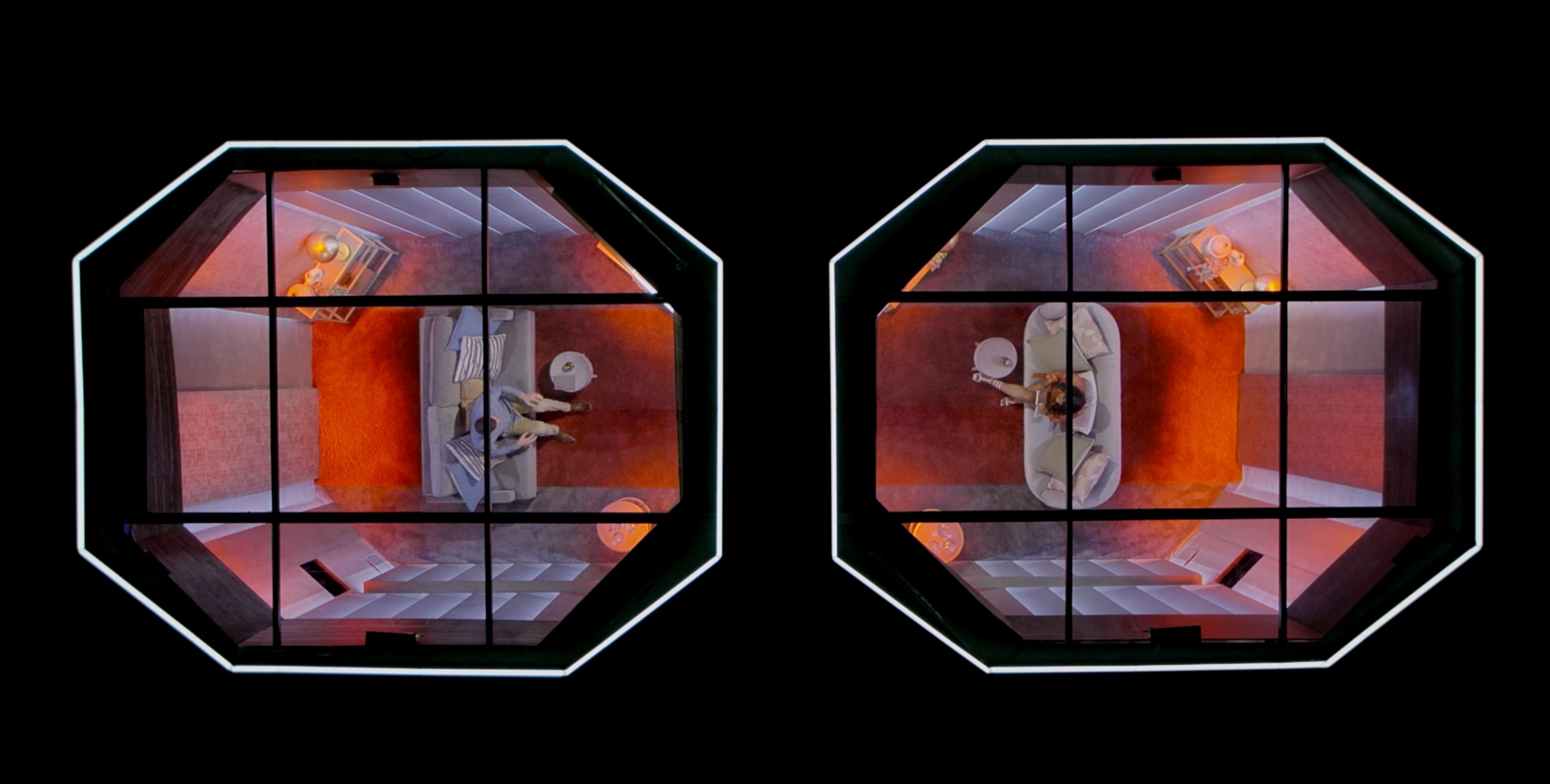 Uche might not have been the right deliverer of this message (fans were angered that the lawyer held Aaliyah's past against her while concealing his previous relationship with Lydia, who also accused him of cheating). But his pod dates with Aaliyah brought to light how infidelity can have a negative impact on future relationships, both for the person who was cheated on and for the cheater.
Although cheating in one relationship doesn't necessarily mean that person will cheat again, it does make infidelity more likely if they don't do the work to understand the root cause of their behavior. "If the individual doesn't seek help to understand the deeper feelings, it is likely that cheating will recur," psychotherapist Dr. Dana Dorfman, Ph.D., told Bustle. The expert also said cheating can often create jealousy and insecurity in future relationships – even for the cheater. "Often, people who have cheated tend to be more jealous and mistrustful of their partner, projecting their past feelings and behaviors onto a partner," Dorfman said.
Without proper self-exploration (and, often, professional help) cheaters typically don't understand why they cheat – but experts agree there is always a reason. Fear of abandonment and insecurity are among the leading causes of infidelity. "Whether it be childhood trauma, self-exploration, or transgression, there is always an explanation for infidelity," Dr. Sanam Hafeez, a neuropsychologist, relationship expert, and Columbia University faculty member, told Bustle. "You may have a fear of abandonment that is triggering you to find a new partner before your current one leaves you. This sets you up for a repetitive toxic cycle of infidelity, having not addressed the problem to begin with." While fear of abandonment can cause someone to look for a new partner while still in a relationship, insecurity can lead one to seek validation and attention outside the relationship.
Another reason Uche chastised Aaliyah for her past infidelity was that she didn't confess to her boyfriend at the time. She did, however, reveal it to Uche on a Netflix show, knowing there was a strong possibility that the information would get back to her ex. It would arguably be more painful for Aaliyah's ex to learn the truth about their relationship in such a public way, years after they separated.
But there was nothing Aaliyah could do to change her past, and she publicly confided about her cheating in service of being fully honest in her new relationship, one she had hoped would become a marriage. So, arguably, it was not really fair of Uche to vilify Aaliyah for her history, or for Love Is Blind viewers to criticize her for opening up on reality TV. The truth is that everyone has done bad things in the past. Even if they haven't cheated, everyone has made mistakes in relationships. It's not a matter of having a perfect dating record – it's a matter of a person knowing what they will and won't accept in themselves and their partners, and trusting that their partner is being fully honest.
If Uche holds the boundary that he will not date someone who had cheated in the past, then that's his prerogative. But his callous treatment of Aaliyah when she revealed her history of infidelity only proved Dorfman's statements about cheaters being jealous and insecure in their next relationships, as Lydia claimed that Uche had slept with another woman while they were dating. When Aaliyah put herself through the discomfort of disclosing her past mistakes in the pods, Uche could have taken that as an opportunity to connect and deepen their bond, since he was allegedly guilty of the same transgression. Instead, his insecurity and jealousy flared up, causing him to treat Aaliyah unkindly and push her away. And although he confessed to kissing someone else while in a teenage relationship, he did not mention his previous relationship with Lydia, nor say that he cheated on her. It's likely that Uche will share his version of events in the next batch of episodes, as Netflix teased an upcoming conversation with Milton Johnson, who proposed to Lydia in the pods.
Putting aside the fact that Uche concealed his romantic history with Lydia, neither he nor Aaliyah should be judged for their mistakes in past relationships. As another cast member, Stacy Snyder, pointed out in episode four, "We all have a past. And the people that love you want to know more, and they take your past as a map of how to love you. They don't use it as something to hold against you." Cheating can negatively impact future relationships for both the cheater and the person cheated on if the underlying feelings aren't addressed. But anyone who has experienced cheating can certainly go on to find happiness (and faithfulness) in their next relationship, as long as they do the work to better understand themselves and prevent the same patterns of behavior in the future.
on bbc news
on hindi news
on the news today
on channel 7 news
ôrf news
campo grande news ônibus
ôpera news
campo grande news greve de ônibus
l1 news horário dos ônibus
l1 news ônibus
lago azul news ônibus
news österreich
news österreich heute
news österreich aktuell
news öffentlicher dienst
news österreich corona
news öl
news österreich orf
news ö3
news österreich heute aktuell
news österreich sport
ö24 news
ölpreis news
öbb news
ösv news
österreich news krone
övp news
özil news
öffentlicher dienst news 2023
österreich promi news