Summary
Lost in Translation is not a typical romance movie; it focuses more on the profound kinship formed between two lonely individuals in Tokyo.
The film purposely avoids the usual sentimental and melodramatic elements found in traditional romance films.
The ambiguous ending leaves viewers uncertain about the future of Bob and Charlotte's relationship.
On the surface, Sofia Coppola's sophomore feature Lost in Translation appears to be a romance movie. However, the film actually drew critical acclaim for bucking the traditional trends and tropes of the romantic movie formula. Instead, it delivers a refreshingly unsentimental glimpse at two wayward souls coming together in Tokyo, Japan. The story follows Bob Harris (Bill Murray), a washed-up American actor resorting to Japanese whiskey commercials, and Charlotte (Scarlett Johansson), a Yale philosophy graduate touring Tokyo with her neglectful boyfriend. Despite their glaring differences, Bob and Charlotte become kindred spirits when they meet in a Japanese hotel and begin spending time together in an unfamiliar place.
Although Lost in Translation has an undeniably heartfelt, tear-jerking conclusion, it doesn't necessarily mean the movie is romantic or at all sappy. The movie may flirt with romantic conventions on the periphery, but when all is said and done, it registers much more as a tale of profound kinship forged by two unlikely strangers who relate to each other's sense of isolation, alienation, and culture shock. For those who remain unconvinced, here are the main reasons why Lost in Translation is not a romance movie in the traditional sense, and why that's so important.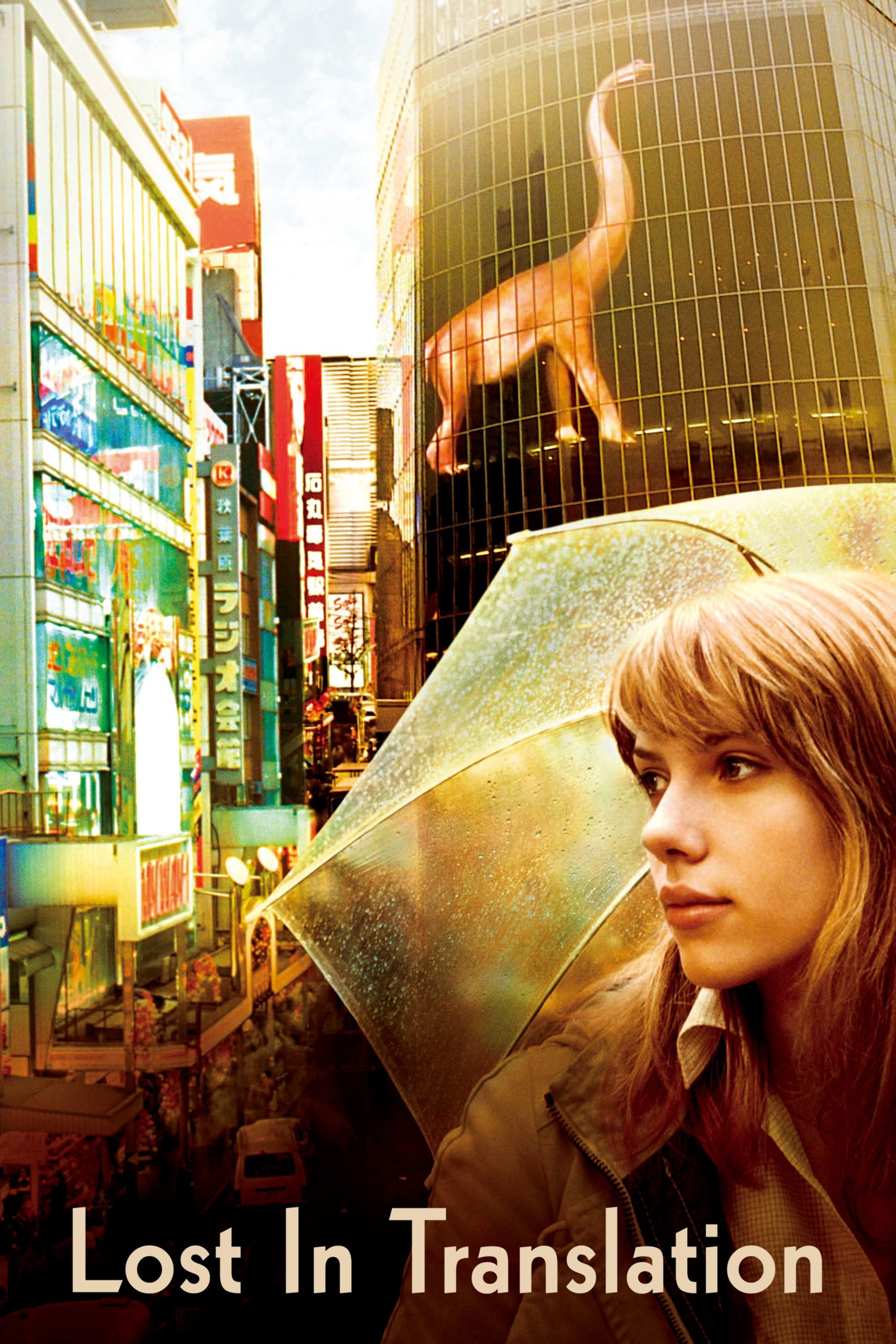 Release Date

September 18, 2003

Director

Sofia Coppola

Cast

Scarlett Johansson, Bill Murray, Akiko Takeshita, Kazuyoshi Minamimagoe, Kazuko Shibata, Take

Rating

R

Runtime

102

Main Genre

Drama
Bob and Charlotte's Romantic Background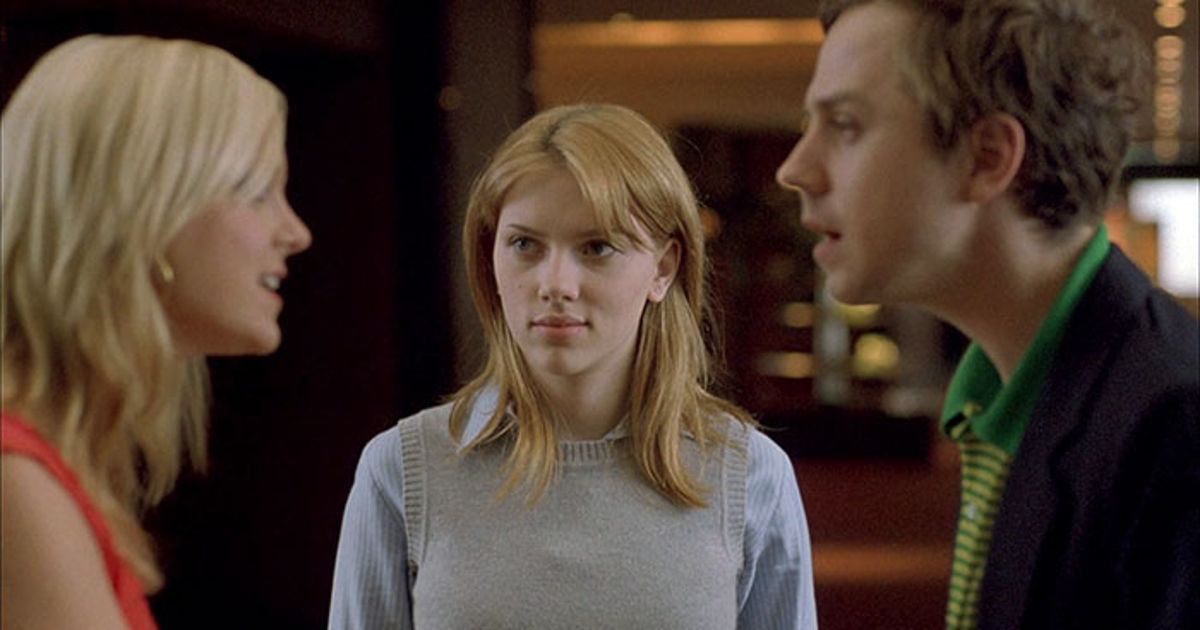 Before delving into the special bond formed between Bob Harris and Charlotte, it's worth contextualizing how they interact with each other relative to how they get along with their significant others in the movie. For instance, Charlotte is involved with John (Giovanni Ribisi), a hotshot photographer who ignores her on their trip to Tokyo and callously dismisses her concerns about lack of sleep and culture shock. From the get-go, John and Charlotte lack romantic chemistry and show little affection toward each other. Worse yet, John begins flirting with Kelly (Anna Faris), a shallow American actress whom Charlotte detests.
In Bob's case, he is married to a woman named Lydia (voiced by Nancy Steiner), who is only heard over the telephone. Bob calls her from Tokyo, and it's clear they have a frayed, loveless marriage with both parties simply going through the motions. Therefore, Sofia Coppola establishes early in the film through Bob and Charlotte's previous relationships that neither of them has an affectionate romance in their life.
In a more formulaic and predictable romance movie, this would clearly motivate Bob and Charlotte to act on their impulses when they meet each other. However, Coppola brilliantly sidesteps genre conventions and depicts Bob and Charlotte hesitant to act on their mutual feelings for one another precisely because their previous romances are doomed.
Lost in Translation Isn't a Romance or a Drama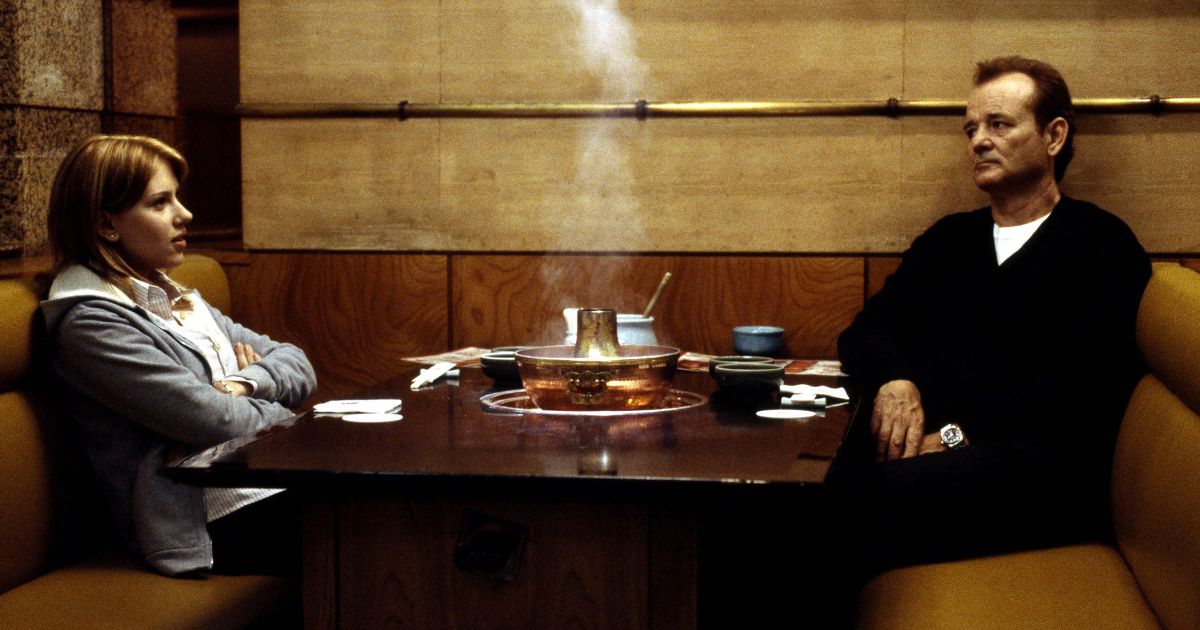 Formulaic romance movies are dripping with sentimentalism and melodrama. But, by design, Coppola stripped all those tenets away in Lost in Translation to convey two strangers who share a common internal struggle. The jet lag, culture shock, and sleepless nights in Tokyo double as a metaphor for how Bob and Charlotte struggle to find peace, happiness, and tranquility back home. The clear-cut lack of over-emotionality in the movie flies in the face of what typifies most romance films.
RELATED: No Interpreter Required: Lost in Translation 20 Years On
In film scholar Nicholas Y.B. Wong's book, The Postmodern Representation of Love in Chungking Express and Lost in Translation, he argues that the film's lack of "heart-melting connections and melodramatic (re)unions between characters" represents a postmodern depiction of love. He also adds that the movie is "About non-love, the predominance of affairs and the complexities of intimacy. Characters vacillate between falling in love and out of love. They are neither committed to someone nor emotionally unattached."
Indeed, the way Bob and Charlotte have been left cold by Lydia and John inform their own union, which leaves them unable to perform the sweeping sentimental expressions that we might expect. In the same way that their relationship lands somewhere between romantic and platonic, the movie itself is in a position between drama and romance.
Why Lost in Translation Is So Different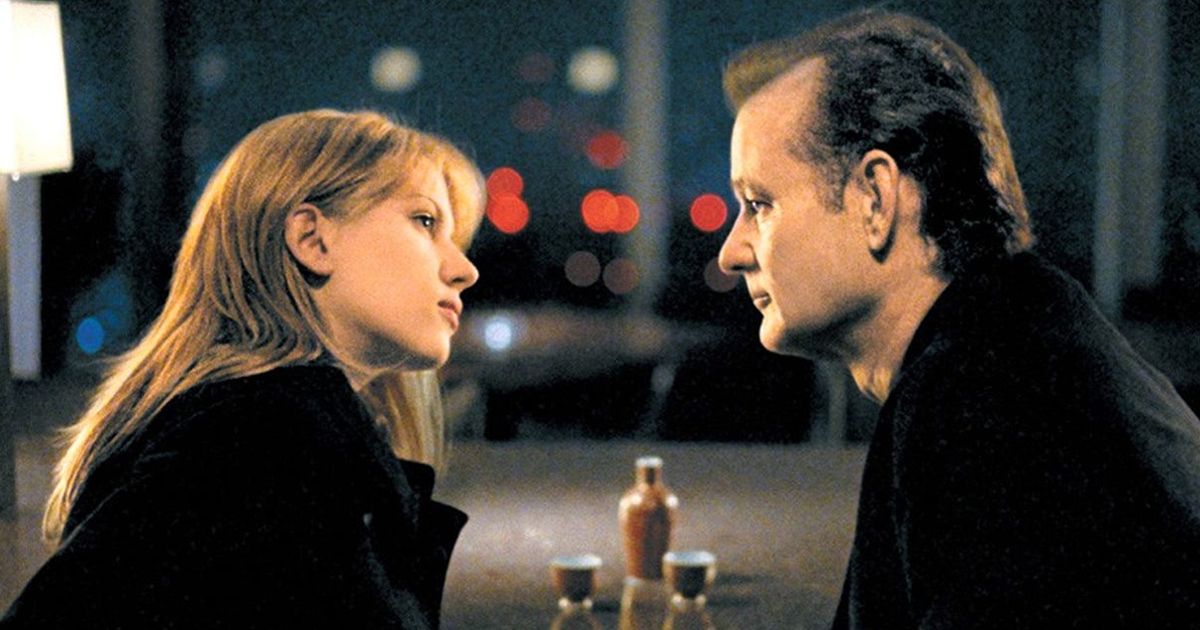 The easiest example to cite supporting Lost in Translation's anti-romance includes the lack of sexual consummation between Bob and Charlotte. While some may naively chalk it up to their age difference, there's more than meets the eye in the beloved Bill Murray movie. Remember, Bob ends up sleeping with the Jazz Singer (Catherine Lambert) who performs in the hotel lobby.
Earlier in the movie, Bob and Charlotte mocked the Jazz Singer for her over-the-top rendition of "Scarborough Fair." Yet, behind Charlotte's back, Bob eventually hooks up with the woman closer to his age. When Charlotte discovers this at Bob's hotel room door, she seems slightly hurt but more embarrassed than anything.
It's very possible that Bob channeled his emotional feelings for Charlotte and manifested them physically with the Jazz Singer. Yet, without them consummating their emotional connection, Bob and Charlotte's bond remains somewhere between romantic and platonic, with the ambiguity between the two obscuring their union. Meanwhile, in a lesser romance movie, Charlotte may have taken the opportunity to cheat on John after witnessing him get closer and closer to Kelly in Tokyo. Yet, Coppola wisely avoids that tired genre trapping.
In the end, their lack of sexual intimacy only makes Bob and Charlotte's connection even more special. By playing with our genre expectations, Coppola makes this relationship stand out from others because it never takes the obvious route, and is therefore different to the majority of movie partnerships.
Lost in Translation's Kiss Goodbye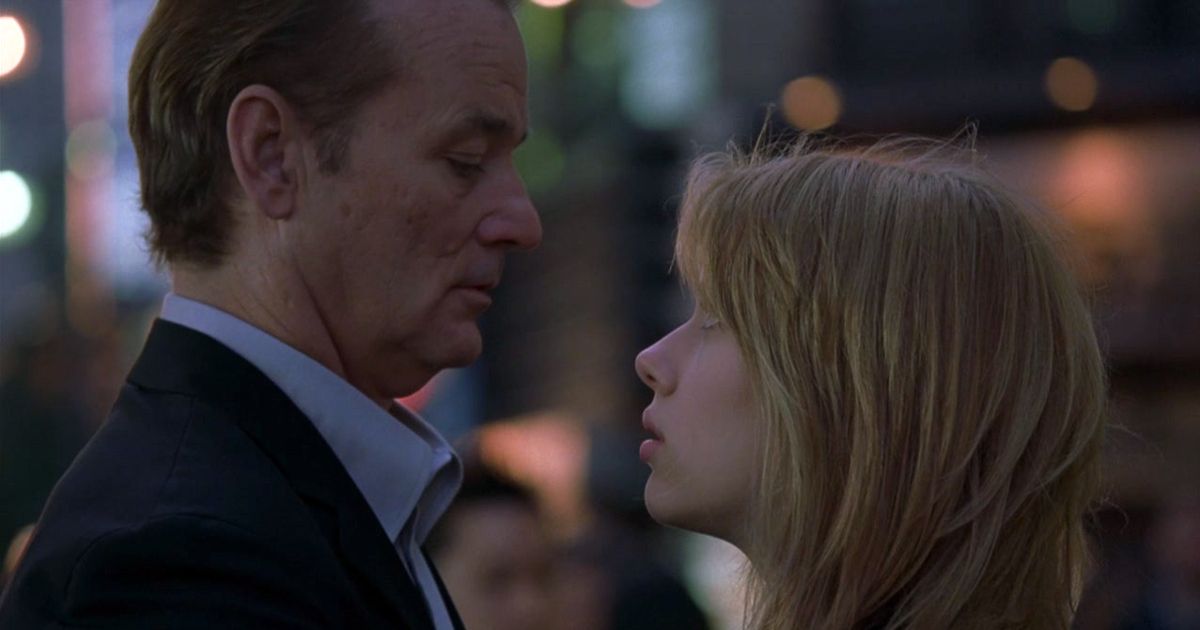 If Lost in Translation was a traditional romance movie, it would almost certainly end happily ever after. Yet, the tender kiss goodbye shared between Bob and Charlotte at the end of the movie does not suggest a happy future for them is in the cards. On the contrary, after Bob whispers inaudible parting words, the kiss registers more as a platonic debt of gratitude for simply meeting and getting to know each other during their brief time in Tokyo. The crushing goodbye kiss plays like the fleeting memory of a postcard rather than a symbol of impending happiness for the characters.
RELATED: 14 Saddest Romance Movies of All Time
According to film scholar Wendy Haslem in the essay Neon Gothic: Lost In Translation (via Senses of Cinema), Coppola never assures viewers that Bob and Charlotte have a confirmed future together, stating: "Conventionally in mainstream cinema, the kiss…signifies resolution by reinforcing the myth of romantic love. But in this new wave of contemporary anti-romance romance, the kiss signifies ambiguity." Coppola intelligently keeps the final words spoken between Bob and Charlotte between them and only them, adding further ambiguity regarding their futures.
In an IndieWire interview, Sofia Coppola says, "I liked this relationship. I've had friends like that where you have a flirtation but you're just friends. I wanted it to be more innocent. If they slept together, that would bring in reality." This idea of Bill and Charlotte's relationship existing in a space outside of reality is reflective of the movie's conscious positioning between genres. In this way, Coppola uses the bait and switch of genre trappings to communicate the nature of this relationship through the film's construction, without saying a word.
on bbc news
on hindi news
on the news today
on channel 7 news
ôrf news
campo grande news ônibus
ôpera news
campo grande news greve de ônibus
l1 news horário dos ônibus
l1 news ônibus
lago azul news ônibus
news österreich
news österreich heute
news österreich aktuell
news öffentlicher dienst
news österreich corona
news öl
news österreich orf
news ö3
news österreich heute aktuell
news österreich sport
ö24 news
ölpreis news
öbb news
ösv news
österreich news krone
övp news
özil news
öffentlicher dienst news 2023
österreich promi news