Summary
Jet Set Radio and Jet Set Radio Future are beloved classic games that haven't been made available on modern consoles despite their legendary status.
These games were unique for their time, combining 3D platforming, sports, and adventure elements, and were the precursors to open-world titles.
Xbox Game Pass should make these games available to preserve their importance in video game history and allow a new generation of gamers to experience them.
When it comes to older video games, it's sometimes easy to enjoy them on modern consoles. This can be done through enhanced remakes of the classic games or simple ports (whether digital or physical) that put them on the new hardware. The latter treatment is definitely needed for one classic title in particular that's growing further away from its original release.
Jet Set Radio and Jet Set Radio Future are considered gems of the Sega Dreamcast and early Microsoft Xbox eras. Sadly, they aren't on any modern consoles, in spite of their legendary status. A simple solution to this is to make them available through Xbox Game Pass, especially since the original title was recently made unavailable through other means.
RELATED: What's the Best Console for Couch Co-op in 2023?
Why Is the Jet Set Radio Series So Beloved?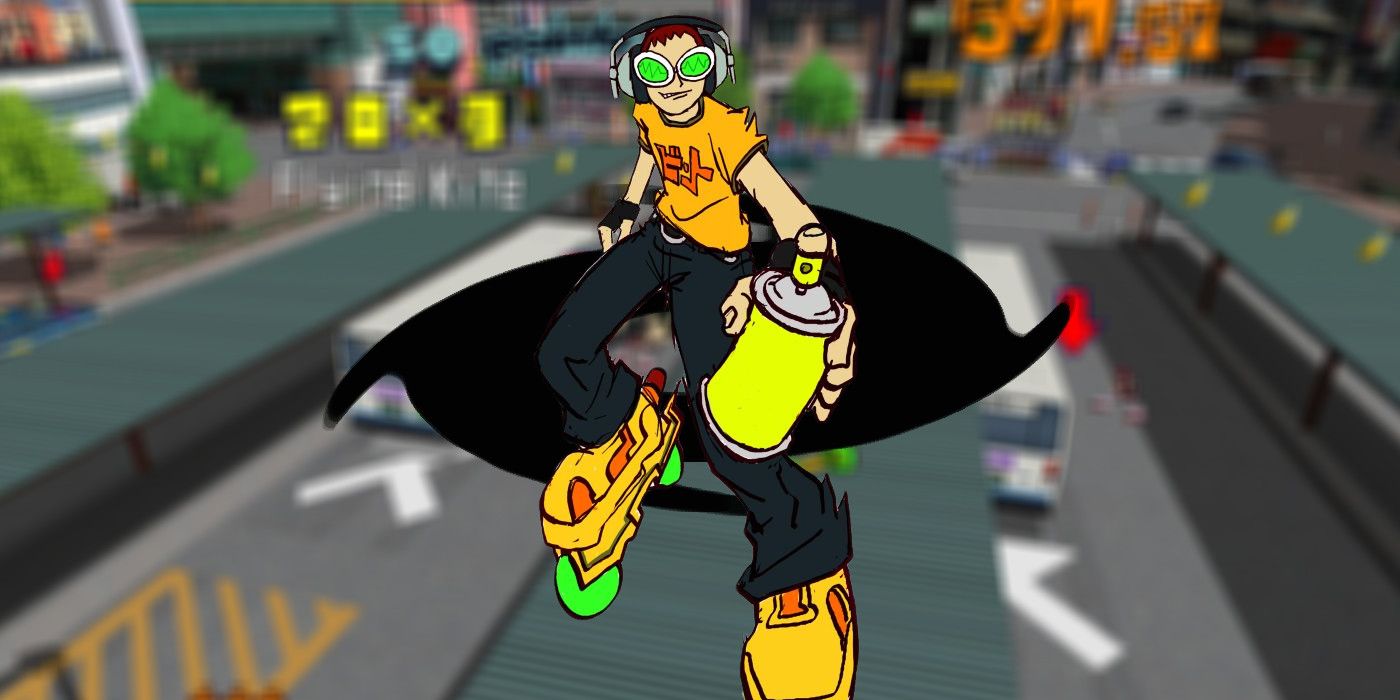 Originally coming out on the Dreamcast, Jet Set Radio/Jet Grind Radio was an incredibly unique game, especially for its era. Combining aspects of 3D platforming video games with elements of sports and adventure games, it was the precursor to the modern-day trend of open-world titles that allow for non-linear exploration. In the game, players control a member of a local gang who goes about tagging the city with graffiti. While skating around and leaving urban art everywhere in their wake, players also had to avoid the authorities while taking rival gangs head-on. Defeating these gang members in battle also made them unlockable.
Jet Set Radio was the result of the overall zeitgeist of the era, both within video games and pop culture in general. Its antiestablishment and punk mindset were emblematic of the time period's music and other things associated with Generation X. This edginess was added onto with the fact that the game was based around the outright illegal act of tagging/doing graffiti. Likewise, while the cel-shaded graphics and designs (which were the first of their kind in the industry) gave Jet Set Radio a stylized look, the nature of the concept as a whole was fairly grounded and street-level. This was no coincidence, as the creators behind the game wanted a title with a more realistic direction to contrast with the various fantasy RPGs and anime-inspired games that dotted the Dreamcast.
Jet Set Radio Future took things to the next level by improving upon its already acclaimed predecessor. The game boasted larger environments to jump around through, with tag targets no longer having time limits. Likewise, multiplayer was added which allowed up to four players to interact with each other in the setting of Tokyo-To. The story was more involved the second time around, and the slammin' soundtrack was even better than its predecessor. This made the duo as a whole one of the best-received video game franchises ever made, with Jet Set Radio in particular seen as one of the Dreamcast's killer apps. Sadly, this popularity hasn't translated to either title being ubiquitous across newer platforms, making the graffiti titles lose steam among a younger generation of gamers who might be unaware of them.
RELATED: Is the Xbox Mini Fridge Worth the Money?
Porting Jet Set Radio Can Showcase the Importance of Video Game Preservation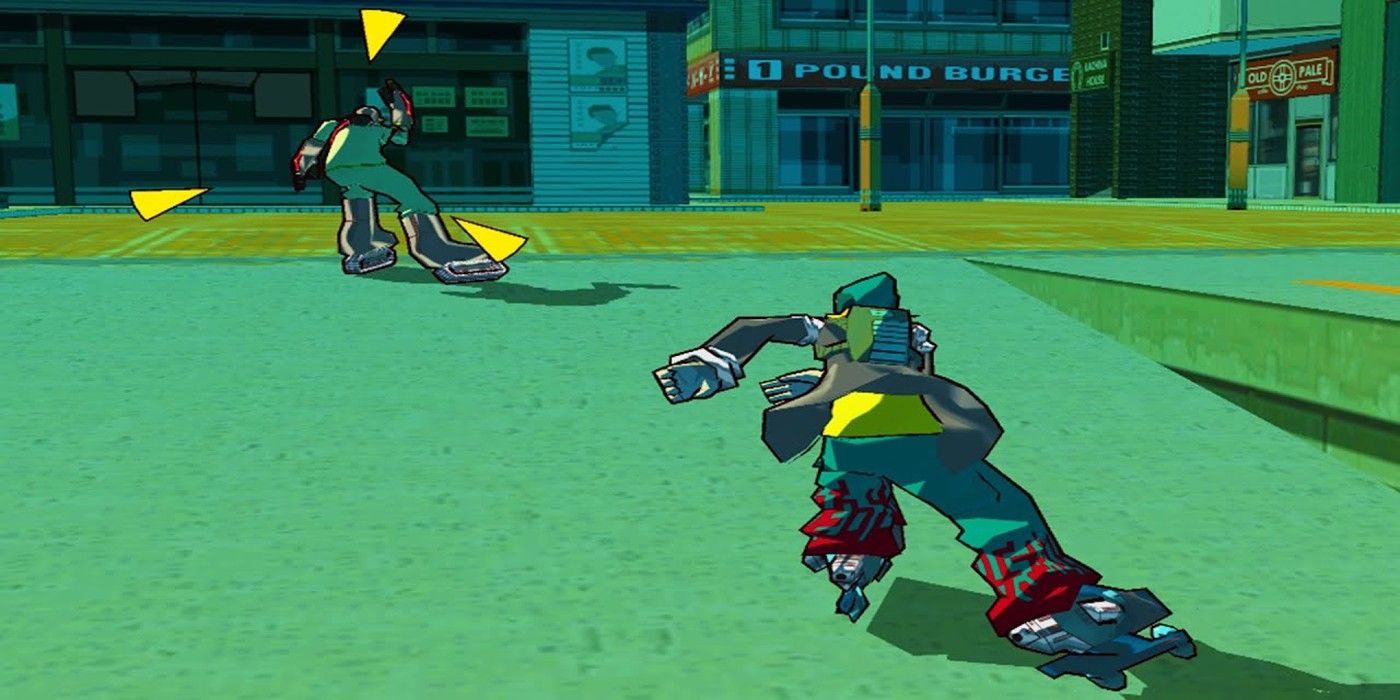 One issue that's common among some video game fans is the use of "roms" and emulators to play old-school titles. These games usually aren't on modern consoles, and with retro hardware not widely available in the same capacity, it's sadly much easier to simply download the rooms for these games onto a computer and enjoy them in an illegal capacity. This unofficial status also allows several video games (including those that were considered fan favorites in their day) to become forgotten relics, with younger gamers completely unaware of their existence or what initially made them so special in the medium. Given how prevalent this issue has become as the gap between older games' initial releases widens, the subject of video game preservation is more important than ever. In other words, these games are "living historical documents" and should be made readily available for those who live long after them to enjoy.
The best way to offer this benefit to the Jet Set Radio series is through the Xbox Game Pass service. Game Pass is a subscription that allows gamers to access a rotating group of games at their downloading disposal. While some games are a generation or more old, others added to the service are new. Such was the case with Hi-Fi Rush, a 2023 title that bore a strong resemblance (both visually and thematically) with Jet Set Radio. It was a surprise release that quickly became a sleeper hit, with both direct purchases and Game Pass downloads piling up not too long after it came out. Given the built-in fanbase, it's easy to argue that both Jet Set Radio and Jet Set Radio Future would be an even bigger success through the service.
RELATED: Xbox 360 Store Scheduled to Close in 2024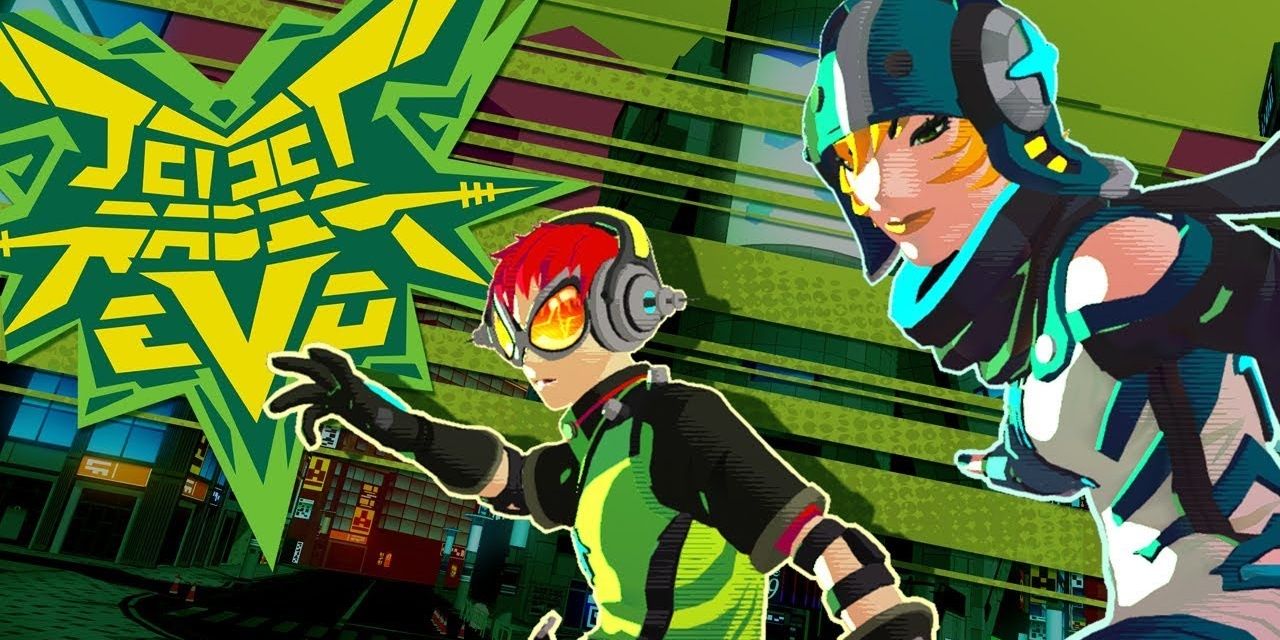 Game Pass might also be necessary for newer gamers to enjoy Jet Set Radio beyond watching video footage of its gameplay. The original Jet Set Radio was recently taken off the Xbox store, removing the best way to get a hold of it. Conversely, 2012 saw the release of an Android and iOS port of the classic game, but the latter was soon delisted due to its incompatibility with later updates to the hardware. It was at least available in some way on different hardware, however, with Jet Set Radio Future never being ported to any hardware besides the original Microsoft Xbox console. It was made backward compatible with the Xbox 360 family of consoles, but that wasn't the case with the later Xbox One or the recent Xbox Series S/X systems.
Thus, the result is that a legendary property isn't playable whatsoever on Microsoft's latest video game hardware. Sure, PC gamers can download the first title through Steam, but that's not the case for Xbox owners. All the while, much older 2D video games get creative HD remasters and ports while something much closer to modern games remains stuck on older systems. It should logically be simple to bring both Jet Set Radio to Game Pass by simply porting them without any sort of graphical upgrades. This way, there isn't any additional work needed beyond translating the code to the new hardware, allowing the games to be enjoyed as they originally were. With how much gamers have wanted to play Jet Set Radio Future again, Game Pass can easily tag a win by bringing these classic Xbox and Dreamcast titles to current Microsoft systems.
on bbc news
on hindi news
on the news today
on channel 7 news
ôrf news
campo grande news ônibus
ôpera news
campo grande news greve de ônibus
l1 news horário dos ônibus
l1 news ônibus
lago azul news ônibus
news österreich
news österreich heute
news österreich aktuell
news öffentlicher dienst
news österreich corona
news öl
news österreich orf
news ö3
news österreich heute aktuell
news österreich sport
ö24 news
ölpreis news
öbb news
ösv news
österreich news krone
övp news
özil news
öffentlicher dienst news 2023
österreich promi news