Summary
Comic book artists fought for years to reclaim ownership of their original art
When he got his gig inking Jack Kirby for DC, Mike Royer decided to test things by sending in COPIES of his art to James Warren for a story in Eerie magazine
James Warren was furious at Royer, and insisted that he send in the original pages. Royer did so, but had made some changes since sending in the copies, and when the issue saw print, Royer couldn't believe it – the issue was printed from his copies!
Welcome to the 910th installment of Comic Book Legends Revealed, a column where we examine three comic book myths, rumors and legends and confirm or debunk them. This time, in our third legend, we learn about a fight over original art that led to Mike Royer no longer working for Warren Publishing anymore.
For many years, comic book publishers treated the act of drawing comic books a situation where the publishers were buying the art from the creators, so that any given page of comic book art was owned by the publishers, and the publishers could do whatever they wanted with it. I've spotlighted stories over the years about how some of the most iconic works of comic book art were just cut up and used for other purposes, like Jack Kirby's original art for the first cover of the Incredible Hulk being cut up and used for a house ad.
Over the years, artists started to push for their original art back. In a story I covered in an old Comic Book Legends Revealed, Dave Cockrum asked his editor on the Legion of Super-Heroes to receive one page from an issue that meant a lot to Cockrum, which was the 200th issue of the series. Cockrum drew SO MANY characters, and he also paid for the oversized artboard for the scene out of his own pocket.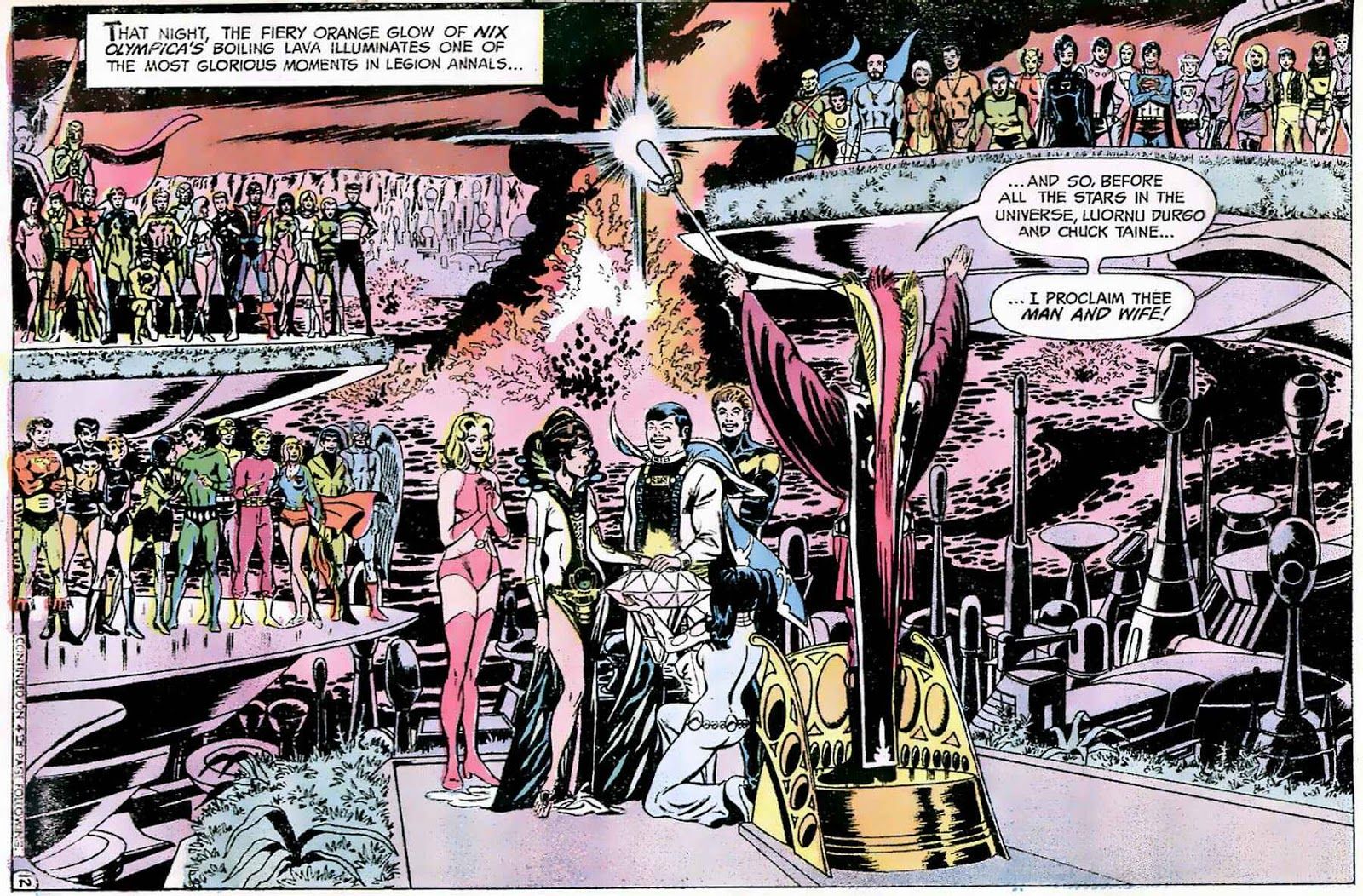 Beautiful, right? Well, Cockrum had put SO much work into the page (and, again, has gone out of pocket for the artboard. Since the page was printed in the comic book sideways on a single page, he only got paid for a single page for the double-page splash, so he might have not even technically made any money on the page!) that he told Murray Boltinoff that he wanted the original art. He knew that the policy was to not give original art back, but he wanted them to make an exception. Boltinoff ultimately said yes, but then DC top editor Carmine Infantino overruled Boltinoff, saying that he just couldn't make any exceptions to DC's return policy for original art. Cockrum was so angry that he quit and went to go work for Marvel, where he created this international team of mutants with Len Wein that was moderately successful.
Eventually, the comic book companies changed their policies, and Marvel and DC now return the original artwork for the comics to the artists (plus, Marvel also returned old artwork that it had left to its old artists, although most of the artwork had gone "missing" over the years). So that's nice. However, that obviously wasn't the status quo in the early 1970s, especially not at James Warren's Warren Publishing, the company famous for its black and white horror magazines which offered its creators a lot of freedom, but at the cost of not exactly amazing page rates. So Mike Royer, perhaps best known as Jack Kirby's favorite inker, decided to have a bit of a fight with Warren once Royer started working with Kirby in the early 1970s.
RELATED: Did Steve Ditko Really Do a Spider-Man Bondage Spoof Comic?
Was Mike Royer really Jack Kirby's favorite inker?
Mike Royer is perhaps best known nowadays as Jack Kirby's favorite inker. He took over inking Kirby early in Kirby's stint at DC in the 1970s, and basically remained his main inker for the rest of Kirby's life. Kirby HAS said that Royer was his favorite inker at one point, but as Mark Evanier once pointed out, things were a bit trickier than that:
Jack had a great love for his fellow artists (with an amazingly small number of exceptions) and when you asked him about anyone, he would praise them to the skies and mean it. Queried as to his favorite inker, he variously mentioned Joe Simon, Dick Ayers, Wally Wood, Joe Sinnott, Frank Giacoia, Mike Royer and a few others. The honest truth is that Jack didn't care that much about who inked him, at least throughout most of his career….Later in his career, after hearing fans whine about bad inking, Kirby became a little more sensitized to this issue. At the same time though, he also began to feel that Kirby art oughta look like Kirby and to favor inkers who did not impose much of their own styles. With all that in mind, Mike Royer became his first choice for any assignment, though he certainly meant no criticism of others.
So whatever, Kirby DID say Royer was his favorite inker at one point, and Royer was his personal inker for decades. I think it's fair enough to call Royer Kirby's favorite inker, even if Kirby also had OTHER inkers that he liked a lot, as well.
In any event, Royer began inking Kirby in the early 1970s. At the time, he had been working for James Warren, drawing stories for Creepy and Eerie. Now that he had a steady gig with Kirby, though, Royer didn't NEED the Warren work anymore, and that led to a fascinating little battle over original art.
RELATED: That Time Firestorm Referenced a Red Tornado Origin Story That Didn't Exist
What happened when Mike Royer decided to not send in original art to Warren Publishing?
In an interview with the great Bryan Stroud, Royer discussed his last story for Warren (I'm going to ASSUME it is his last published Warren work, which occurred in Eerie #34, I could be wrong there)…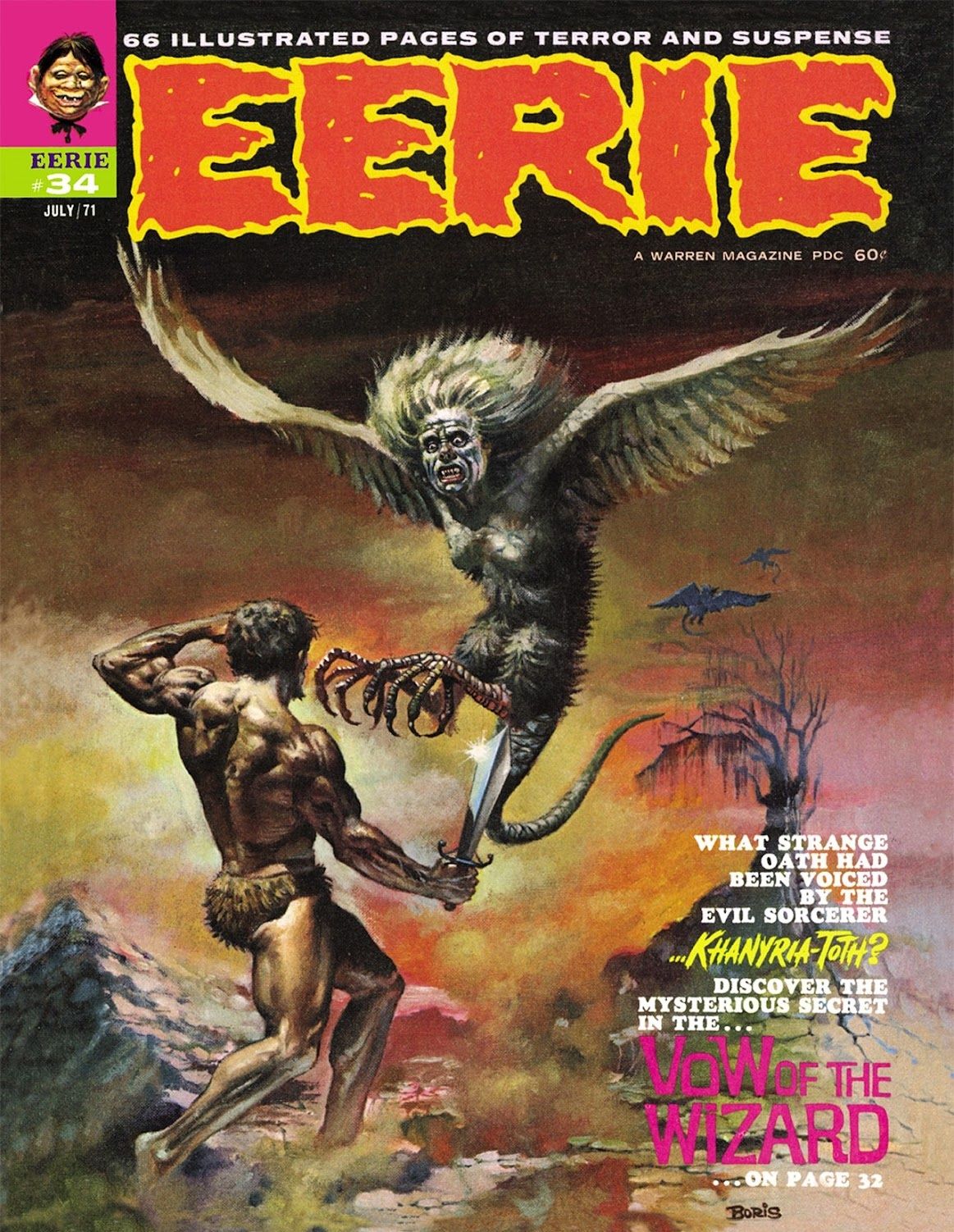 Here's Royer, "One of the things that really ticked me off with Jim Warren was that when he started out he had Wally Wood and Al Williamson and Frank Frazetta and people like that working for him, but for whatever reason he had to greatly reduce his page rate to stay afloat. So what he did was start using new guys like me and Bill Black and a few others. Some of us developed into tremendous talents and some of us went other directions. He paid $29.00 a page. To pencil, ink and letter. But he would not return the original art."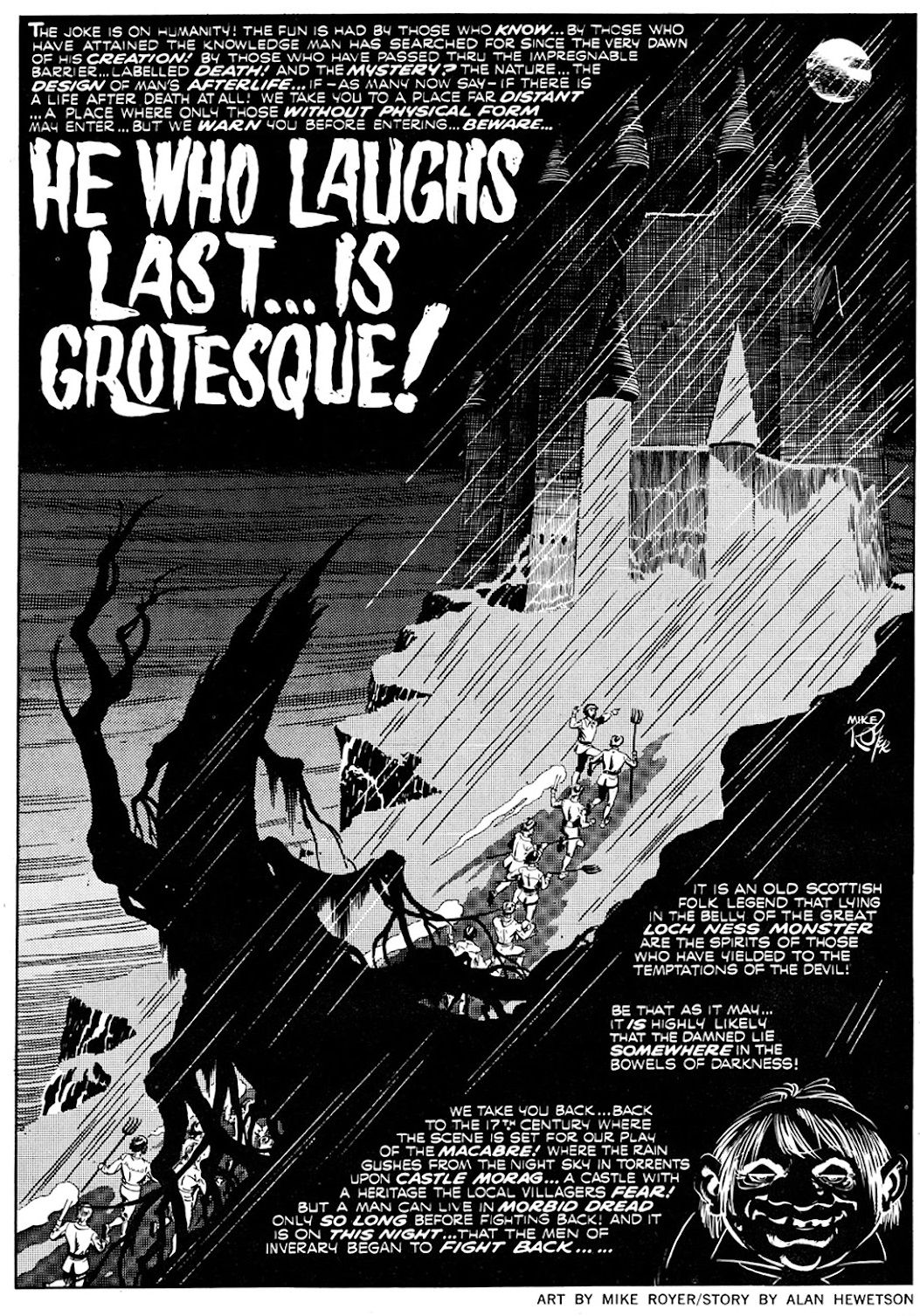 "So I had started working with Jack and I knew that I could maybe make time for Warren jobs or I could just go out taking a stand. So the last job I did for him I went to great expense to a local stat office and had stats made of all the pages. Then I sent him the stats. A few days later I get an irate phone call from Jim Warren: "How dare you make the unilateral decision to not send me the original art? I cannot pay for the damned stats and if you do not send me the original art, you will not be paid!" Well, I sent him the originals, but between the time I sent the stats and the phone call, I had tweaked the artwork. I changed a couple of things and added some stuff."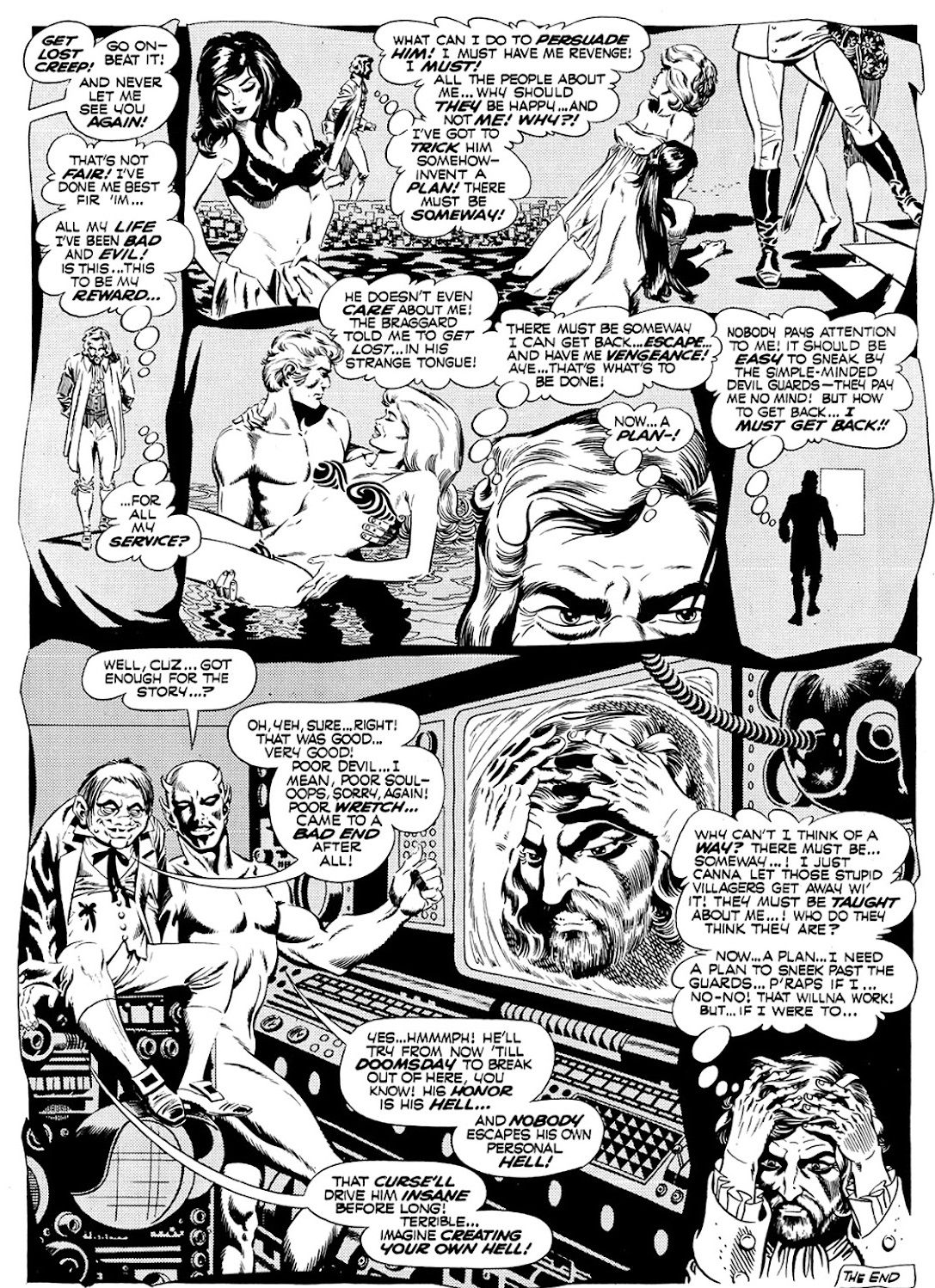 "I was very angry when the book hit the stands and I looked at it and it was obvious that he'd printed from the stats."
Hilarious.
Thanks so much to Mike Royer and Bryan Stroud for the awesome story!

Check out a Movie Legends Revealed!
In the latest Movie Legends Revealed – Did Arnold Schwarzenegger seriously trick Sylvester Stallone into doing what Stallone later called the worst movie of his career?
That's it for Comic Book Legends Revealed #910! See you next installment! Be sure to check out my Entertainment Legends Revealed for more urban legends about the world of film and TV.
Feel free to send suggestions for future comic legends to me at either cronb01@aol.com or brianc@cbr.com.
on bbc news
on hindi news
on the news today
on channel 7 news
ôrf news
campo grande news ônibus
ôpera news
campo grande news greve de ônibus
l1 news horário dos ônibus
l1 news ônibus
lago azul news ônibus
news österreich
news österreich heute
news österreich aktuell
news öffentlicher dienst
news österreich corona
news öl
news österreich orf
news ö3
news österreich heute aktuell
news österreich sport
ö24 news
ölpreis news
öbb news
ösv news
österreich news krone
övp news
özil news
öffentlicher dienst news 2023
österreich promi news