The following article contains spoilers for Ahsoka Season 1, Episode 4, "Part Four: Fallen Jedi," streaming now on Disney+.
Throughout the Star Wars universe, the question remains whether droids are sentient beings or not. In From a Certain Point of View: Return of the Jedi, Olivia Chadha's "The Key to Remembering" posits the theory that droids' ability to retain their memories and experiences can allow them to achieve self-determination, one of the key factors of sentience. In the Star Wars comics, the Second Revelation cult consists of droids who believe they have achieved enlightenment, which they associate with the freedom to determine their own path.
Professor Huyang's appearances in Star Wars: The Clone Wars and Ahsoka reveal that Huyang likely is a sentient droid in light of these theories. Huyang is one of the galaxy's oldest droids, having served the Jedi Order since Yoda's Padawan days. Throughout his appearances, it seems clear that Huyang retains his memories from his long life. His years of experience and his sentience give Huyang far more freedom to determine his destiny and may help him guide Ahsoka's narrative moving forward.
RELATED: What Is Star Wars' Disaster Lineage? Ahsoka's Sneaky Reference, Explained
Huyang's Role in the Jedi Order Shows He Is One of Star Wars' Oldest Droids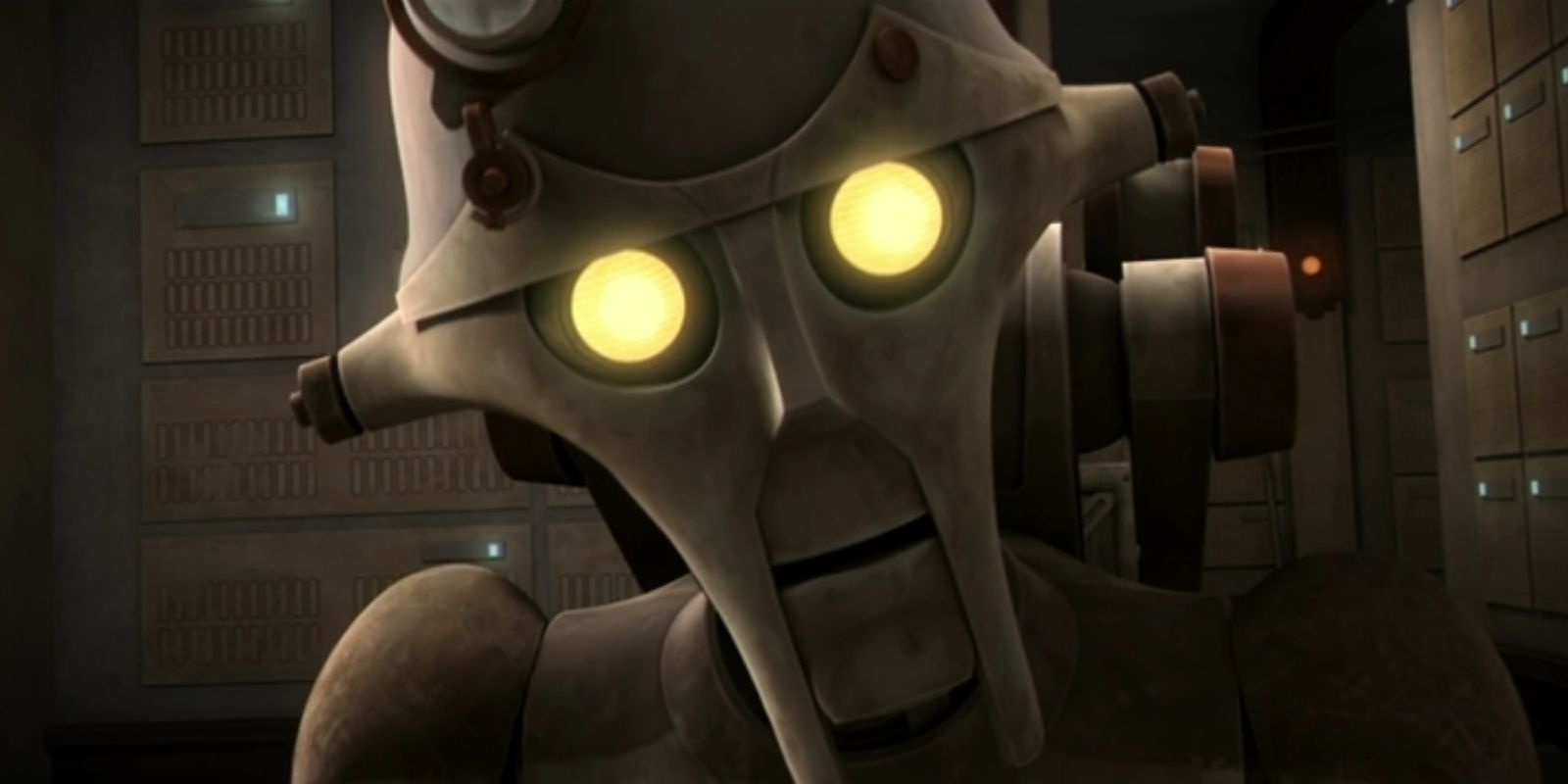 Before Ahsoka, Huyang first appears in Star Wars: The Clone Wars' Young Jedi arc in Season 5, Episode 7, "A Test of Strength" to aid the Younglings in creating their first lightsabers. When Ganodi questions how a droid can teach about the Force, Huyang explains that he has been instructing young Jedi in lightsaber building for hundreds of years. He also states that he has "a record of every lightsaber ever made and the Jedi who fashioned them." Thus, Huyang could have records of the entire Jedi Order from its inception.
While Huyang's memory banks do not necessarily have to come from personal experience, in the final episode of the Star Wars: The Clone Wars arc, Season 5, Episode 9, "A Necessary Bond," Huyang implies that the Younglings' adventure is "the most eventful since the time Master Yoda went to find his lightsaber crystal." Thus, Huyang is even older than Yoda himself, making him possibly one of the oldest denizens of the galaxy far, far away.
RELATED: Ahsoka's Huyang Could Set Up a Major Plot Point for The Mandalorian Season 4
However, Huyang is even older than the Star Wars: The Clone Wars arc implies. Star Wars: Timelines confirms that Huyang actually was first activated 25,020 years before the Battle of Yavin, meaning that Huyang has actually been around for millennia. If the theory that droid sentience is tied to memory and experience is true, then Huyang likely has been a sentient droid for most of these millennia as well.
Huyang's loyalty to the Jedi Order likely stems from his own personal choice rather than his programming. Throughout his thousands of years with the Jedi Order, it has undergone upheaval many times before, and Huyang had ample opportunity to leave if he so chose. However, his role in the Star Wars: The Clone Wars Young Jedi arc shows that he genuinely enjoys teaching and is talented at capturing the imaginations of even the most skeptical Younglings.
RELATED: Star Wars: How One Ahsoka Theory Connects Dark Jedi Baylan To A Major Jedi Master
Huyang's Sentience Gives His Role in Ahsoka More Weight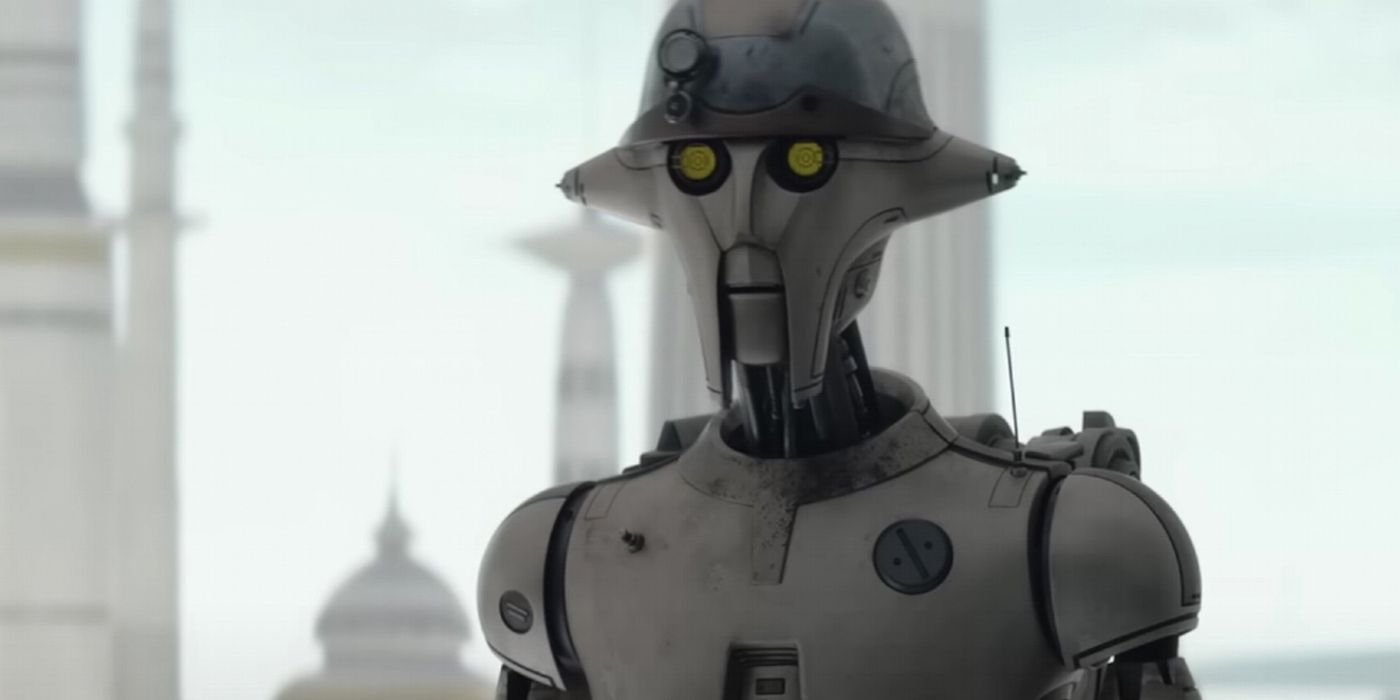 While Huyang has been working with Ahsoka, nothing in Ahsoka implies that she is acting as his master. Instead, she treats him as an equal member of the team. So far in Ahsoka, Huyang's past as a Jedi trainer has been useful in Ahsoka Tano's investigation. In Ahsoka Season 1, Episode 1, "Part One: Master and Apprentice," Huyang is able to identify Baylan Skoll using images of Baylan's lightsaber and comparing them to his database. He also states, "In the last 500 years, I have only known one student who built a saber such as this." Notably, he does not state that he has never seen another lightsaber like Baylan's since.
Over 25,000 years, it is likely that some lightsaber designs have been repeated due to the materials available. There are only so many combinations of parts, after all.Huyang's time with the Jedi Order also makes Huyang's assessment of Sabine Wren's abilities even more disheartening. When Huyang's states, "I have known many Padawans over the centuries, and I can safely say your aptitude for the Force would fall short of them all," he is drawing from millennia of experience, not just centuries. However, throughout the conversation, he also is encouraging Sabine to consider restarting her training.
If his actions were only influenced by his Jedi programming, he likely would not be giving this advice since the Jedi Councils of old would have likely not accepted Sabine as a student due to her age and lack of ability. Huyang may be hard on Sabine and doubtful of her ability to succeed as a Jedi, but he is still willing to train her, implying that he has chosen this path on his own. Thus, Huyang is an example of a sentient or enlightened droid, even if he has not explicitly stated this fact.
RELATED: What the Mystical Star Wars Location in Ahsoka Means for the Future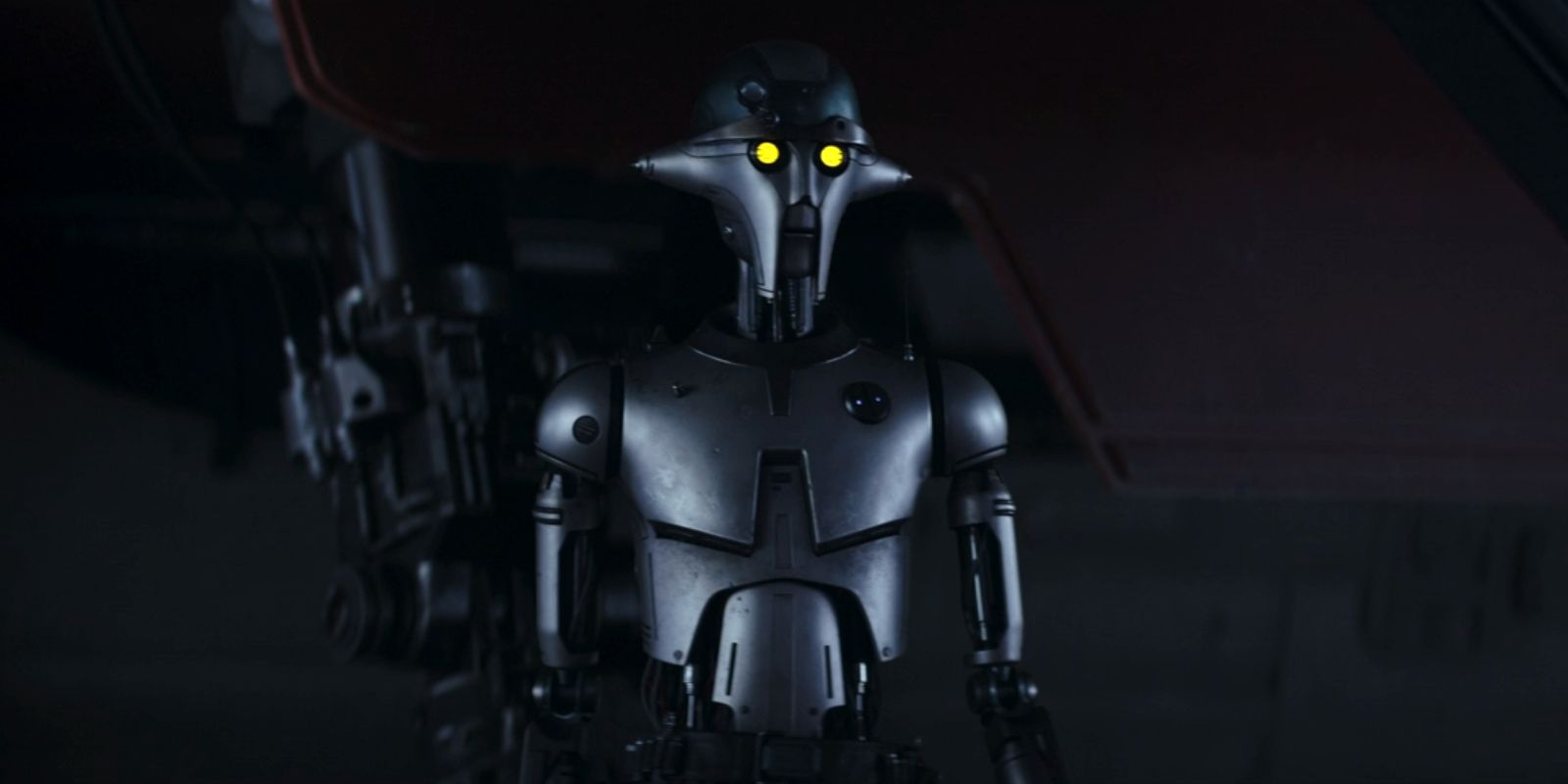 Still, Huyang's advice that "the past is the past. Move forward," is even more poignant when viewers take into account his history. He has survived millennia and watched thousands of Jedi rise and fall. Throughout the many iterations of the Jedi Order, Huyang has likely been through multiple periods of unrest, strife and loss. Thus, he has had to "move forward" multiple times throughout his existence, and he likely will have to continue to move forward even long after Ahsoka and Sabine are gone.
As Ahsoka continues, Huyang's millennia of experience may become even more pivotal due to the wealth of his experiences. At the end of Season 1, Episode 4, "Part Four: Fallen Jedi," Ahsoka disappears into what appears to be the World between Worlds. Sabine travels to a galaxy far, far, far away alongside Baylan Skoll, Shin Hati and the nightsister Morgan Elsbeth. Because he is sentient, Huyang can also act on his own to help both Ahsoka and Sabine since he currently has been left behind. Buried within Huyang's databanks might even be ancient knowledge of travel between galaxies that might help Ahsoka reunite with Sabine and bring Ezra home.
New episodes of Ahsoka are available to stream every Tuesday on Disney+.
on bbc news
on hindi news
on the news today
on channel 7 news
ôrf news
campo grande news ônibus
ôpera news
campo grande news greve de ônibus
l1 news horário dos ônibus
l1 news ônibus
lago azul news ônibus
news österreich
news österreich heute
news österreich aktuell
news öffentlicher dienst
news österreich corona
news öl
news österreich orf
news ö3
news österreich heute aktuell
news österreich sport
ö24 news
ölpreis news
öbb news
ösv news
österreich news krone
övp news
özil news
öffentlicher dienst news 2023
österreich promi news