InuYasha is a classic shonen anime with the traditional hallmarks preferred by the demographic. It's action-driven, with plenty of external conflicts in the form of grisly demons, legendary weapons, anti-heroes, and the vicious baddie Naraku. But the thread of romance that unites the pieces of the story is as legendary as Inuyasha's Tessaiga.
Rumiko Takahashi thoughtfully wove in character types and romance tropes that are highly loved by a shojo audience. It gives the fantasy action series depth and cross-audience appeal, which is a huge part of why it's such a classic. From surly tsunderes with a heart of gold to emotionally charged confessions, InuYasha has plenty to offer a romance-inclined audience.
RELATED: 10 Most Toxic Shonen Couples
10
Love Triangles Galore
Kagome finds Inuyasha gored into a tree with Kikyo's arrow. The shrine priestess and the dog yokai have a long and sad history. Kagome stumbles into their situation, none the wiser. Inuyasha is torn instantly, off-footed by Kagome's similar appearance to Kikyo.
Kagome is Kikyo's reincarnated self and Inuyasha pushes her away and pulls her closer as he tries to untangle his feelings. It puts Kagome in a heartbreaking situation, as if tragedy is contagious. Later on, the wolf yokai Koga complicates things even further. Kagome isn't interested in Koga's fervent advances, but he does bring a necessary counterbalance to Inuyasha's fickle feelings.
9
Mysterious Bishonen Anti-Hero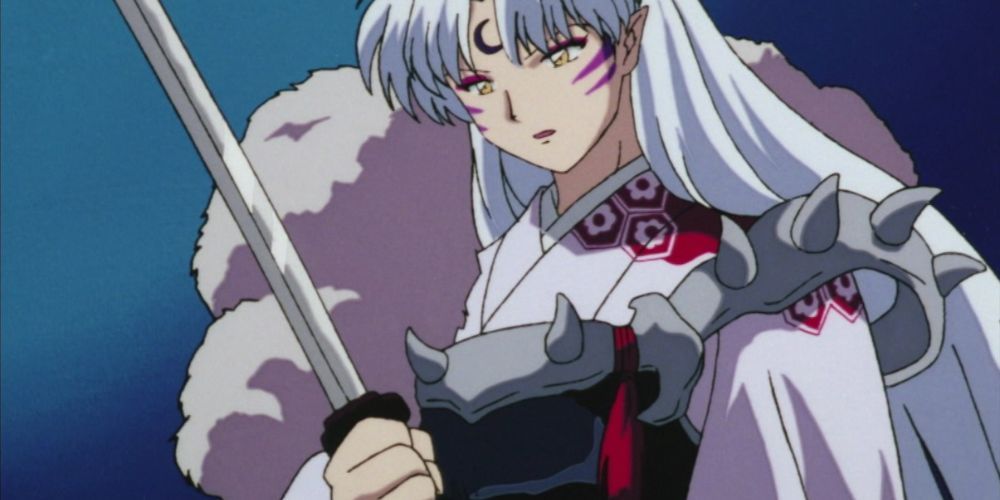 Sesshomaru is very much an antagonist to Inuyasha, but their relationship is a bit more complex than hero and villain. Inuyasha may be more of a do-gooder than Sesshomaru, but Sesshomaru is more morally gray than evil. He's incredibly powerful and one of the few true threats to Inuyasha.
Fans love a Byronic hero like Sesshomaru. His values are different from heroes and villains, and he respects bravery and selflessness. The moments when he shows heroism and compassion are rare but very telling about his true nature and motivations. And it helps that he has long, flowing, fairy tale prince hair.
8
Overly Protective Boyfriend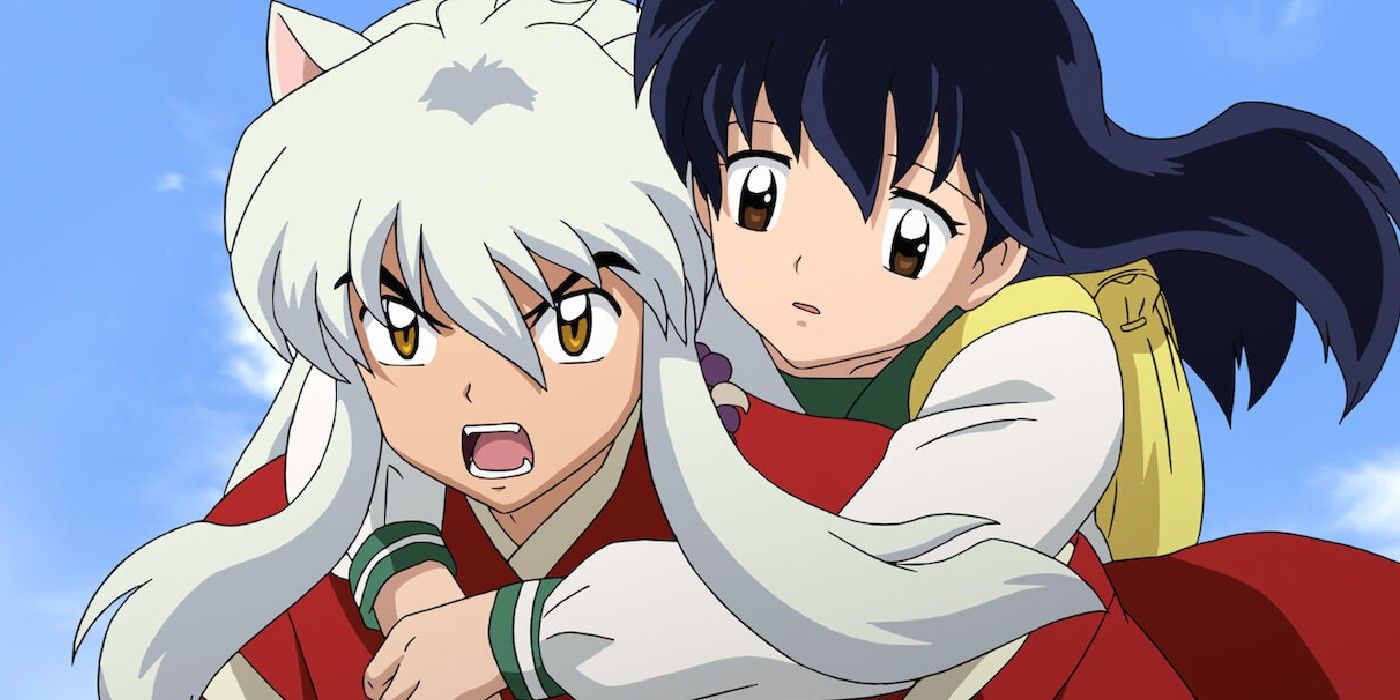 Inuyasha may be rude to Kagome at nearly every turn, but that doesn't mean he'll tolerate others being unkind to her. If Kagome is ever in trouble, Inuyasha is not far behind, drawing his sword and shouting her name. He's a rotten bully but beneath that gruff exterior is someone who truly cares.
On some level, Inuyasha knows that he really can't do without Kagome. It doesn't make for the healthiest dynamic, but it certainly is entertaining. And though he absolutely needs to learn how to control his temper, some of his frustration comes from Kagome's human vulnerability. But for all Kagome's vulnerability, she has some strength and abilities of her own and even saves Inuyasha at a few crucial moments.
RELATED: 10 Toxic Anime Couples Who Actually Love Each Other
7
Jealous Bickering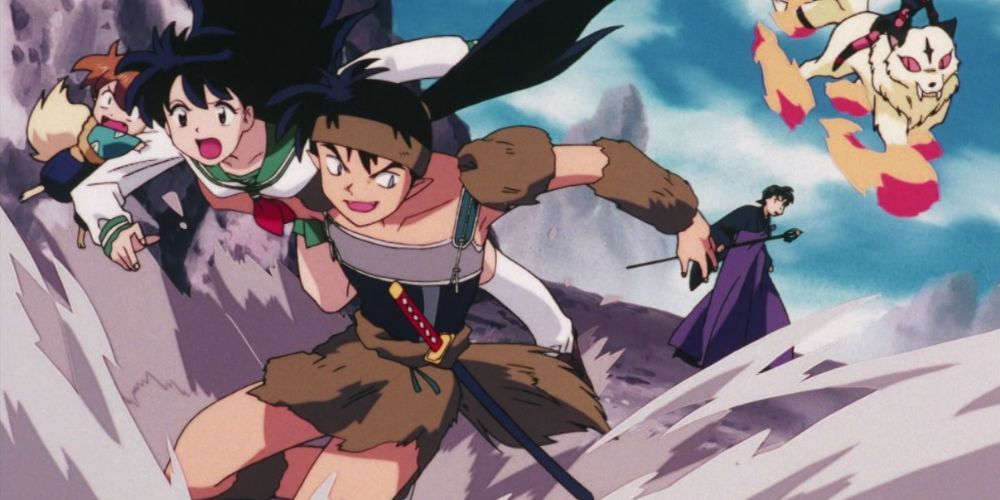 Inuyasha may take Kagome for granted, but Koga doesn't. From the first day of knowing her, Koga believes that Kagome would be an excellent partner, and that he could love her for the rest of his days. While he does admire Kagome for her positive traits, they didn't start off well.
Koga abducted Kagome, not because he wanted to marry her at that point, but it still put them on a bad footing. Whenever Koga shows up, Inuyasha takes immediate umbrage to his romantic overtures toward Kagome. This often puts Kagome in the middle of their feral bickering, but it's good to see Inuyasha put in his place once in a while.
6
Major Mommy Issues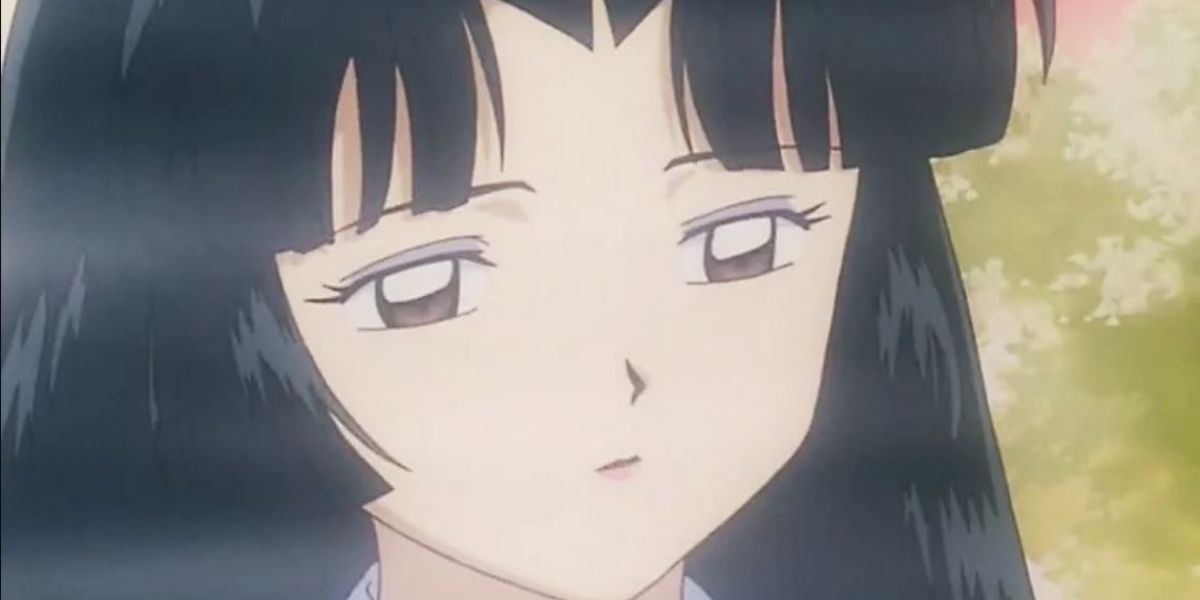 Inuyuasha's tragic backstory doesn't begin and end with losing Kikyo and Naraku's betrayal. In the very first season, Sesshomaru exploits Inuyasha's biggest weakness. Inuyasha loved his human mother; she was the soft and nurturing presence in his life.
Losing her young and to violence was extremely traumatic for Inuyasha. It could explain why he's so tempestuous about his feelings. He lost his best, most accessible parent before he had a chance to learn enough from her about communication and processing his feelings.
5
Star-Crossed Lovers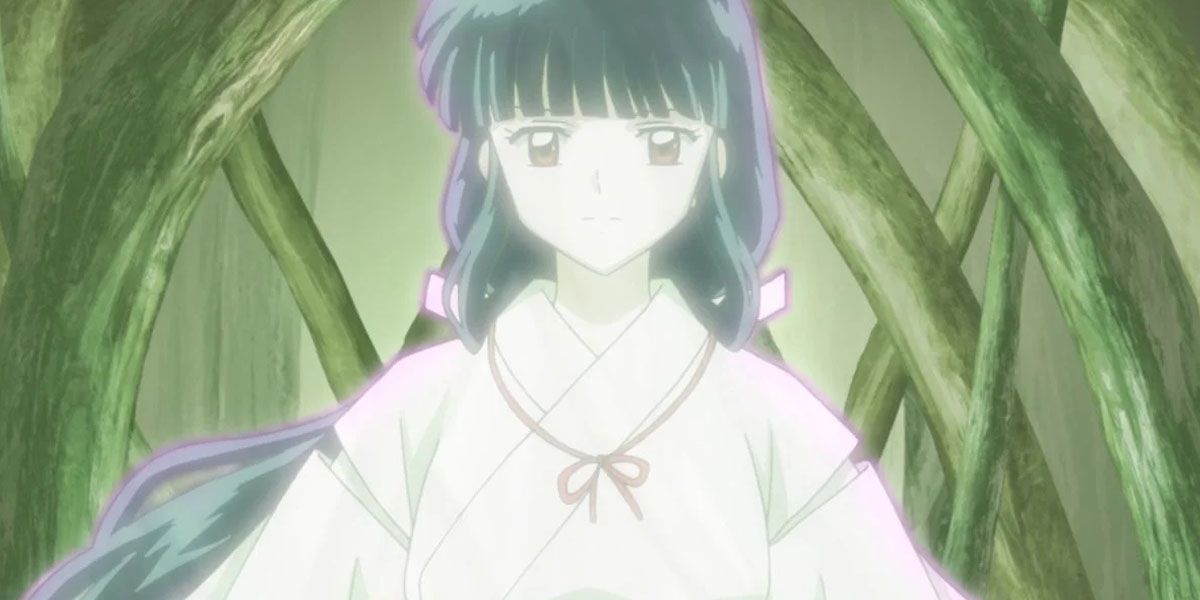 At first, Kikyo is like a far-removed character, a distant tragic figure of the past. Then after her spirit is recalled from the grave, she acts like a kind of ill omen who actively wants to drag Inuyasha into the afterlife with her. As the series progresses and shows who she was to the town she served, she instantly becomes a sympathetic and complex character.
It seems as though Inuyasha and Kikyo were always meant to be together. Though they were torn apart in their previous lives, destiny unites them again, in a way, through Kagome. Kikyo's spirit complicates things and actually keeps them apart. Her spirit is like the personified sorrow of their past that just cannot let go.
RELATED: 10 Controversial Anime Characters Fans Loved By The End Of The Series
4
The Tsundere-Turned-Softboy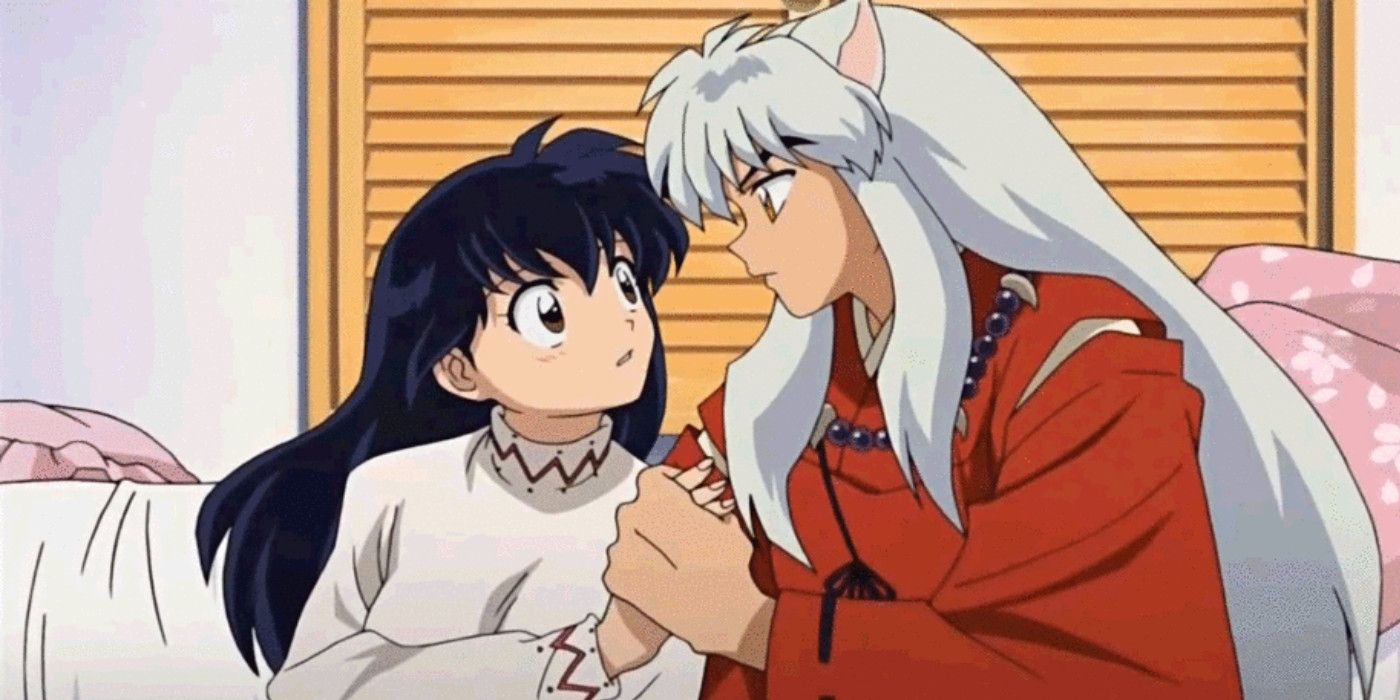 Kagome and Inuyasha are both tsunderes. They fight and bicker all the time, and sometimes they can even get physical. But their tempers underline that they're each other's soft spot. Whenever Kagome is in danger, Inuyasha's true feelings come out.
While Kagome knows that Inuyasha still isn't over Kikyo, she wants to stay with him. Though Inuyasha has a long way to go in terms of maturity, he shows Kagome his best side. He hugs her, holds her hand, shows her his most vulnerable moments. Inuyasha starts off as a total jerk, but he's willing to grow and change for Kagome.
3
Everyone Sees It But Them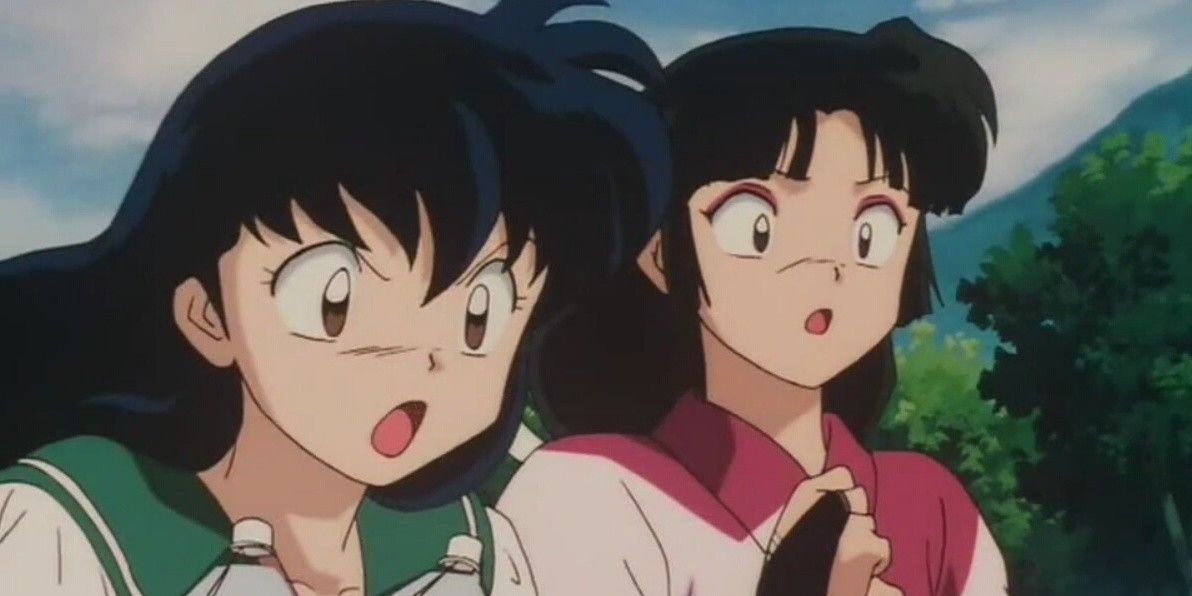 Kagome and Inuyasha's feelings for each other become more and more obvious to everyone but themselves. The more their romantic tension builds, the more they fight and tease each other. And as they "doth protest too much," they're always rushing to each other's side when they're in danger.
Their actions show what their words deny when it comes to their true feelings. Their travel companions and Kagome's family have to endure their will-they/won't-they dance. Nothing anyone can say or hint at will make them resolve their issues, though. No matter how obvious their mutual feelings are to everyone else, they will only get there in their own time.
RELATED: 10 Best Female-Female Relationships In Shonen Anime
2
The Big Epiphany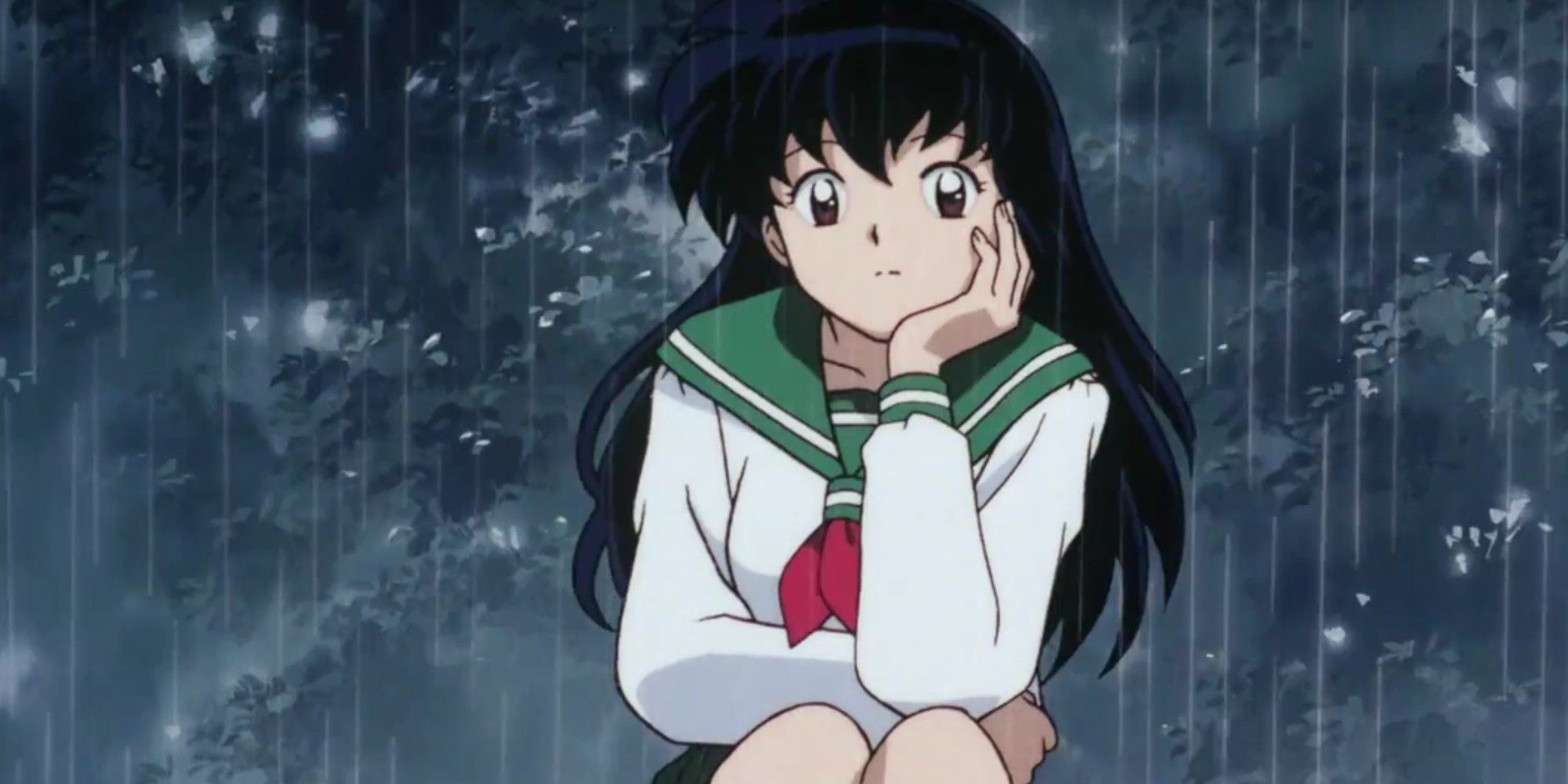 Kagome and Inuyasha each have their own epiphanies about their relationship. Kagome's is almost sad as she realizes that she loves Inuyasha, but he will probably never love her in return. She's honest with herself and what she wants in a self-contained sort of way. She acknowledges her feelings and resolves to remain by his side.
Inuyasha's epiphany has a similar language, but it's a bit more romantic. When Kagome's injured, Inuyasha realizes that he cannot bear to be without her. The thought of her in pain, of her leaving him, strikes his heart with fear. The realization is so sweet that the hug he gives her is almost more romantic than a kiss would be.
1
The Sweetie Protagonist
Kagome may be a tsundere when it comes to Inuyasha, but she's a total sweetie pie with everyone else. She has the pluck and strength of a good female protagonist, plus the Disney princess-like nature of a shojo protagonist. She always shows compassion – it's what endears her to Koga so quickly.
Kagome is the most likable one in the pair. She seeks peace and understanding at nearly every turn. And while she won't tolerate being a doormat, she's empathetic and forgiving. She will put herself on the line to help someone else, and she's always trying to understand people from their perspective.
on bbc news
on hindi news
on the news today
on channel 7 news
ôrf news
campo grande news ônibus
ôpera news
campo grande news greve de ônibus
l1 news horário dos ônibus
l1 news ônibus
lago azul news ônibus
news österreich
news österreich heute
news österreich aktuell
news öffentlicher dienst
news österreich corona
news öl
news österreich orf
news ö3
news österreich heute aktuell
news österreich sport
ö24 news
ölpreis news
öbb news
ösv news
österreich news krone
övp news
özil news
öffentlicher dienst news 2023
österreich promi news