With some comic book fans outright perplexed at the time, in December 2021, it was announced Blue Beetle would be getting a theatrical release instead of an exclusive HBO Max release. As time went on, casting statements were also released, confirming that Xolo Maridueña would play the young man who inherited the infamous alien scarab technology. While it started with a promising premise and impressive cast, fans' main question about Blue Beetle wasn't how good the movie would be but if it would even matter.
Update August 24, 2023: Following the release of Blue Beetle, this article has been updated with more information from the film and recent updates regarding the future of the DCU.
Considering this movie was made before James Gunn's strategic placement as the head of the DCU, many DC fans expected it to be shoved onto the chopping block. Yet Gunn stood by Blue Beetle and even confirmed he is the first DCU character, even though Superman: Legacy is the first DCU film. Despite what seemed like it was against all odds, Blue Beetle was released in theaters in August 2023. The film has received positive reviews from critics and audiences, and while it might not be a blockbuster hit, it seems to be a strong building block for the DCU moving forward. However, now that the movie is out, one question still remains in everyone's minds. How will this once minor superhero fit into Gunn's new vision for the DCU?
Blue Beetle Cosmic Roots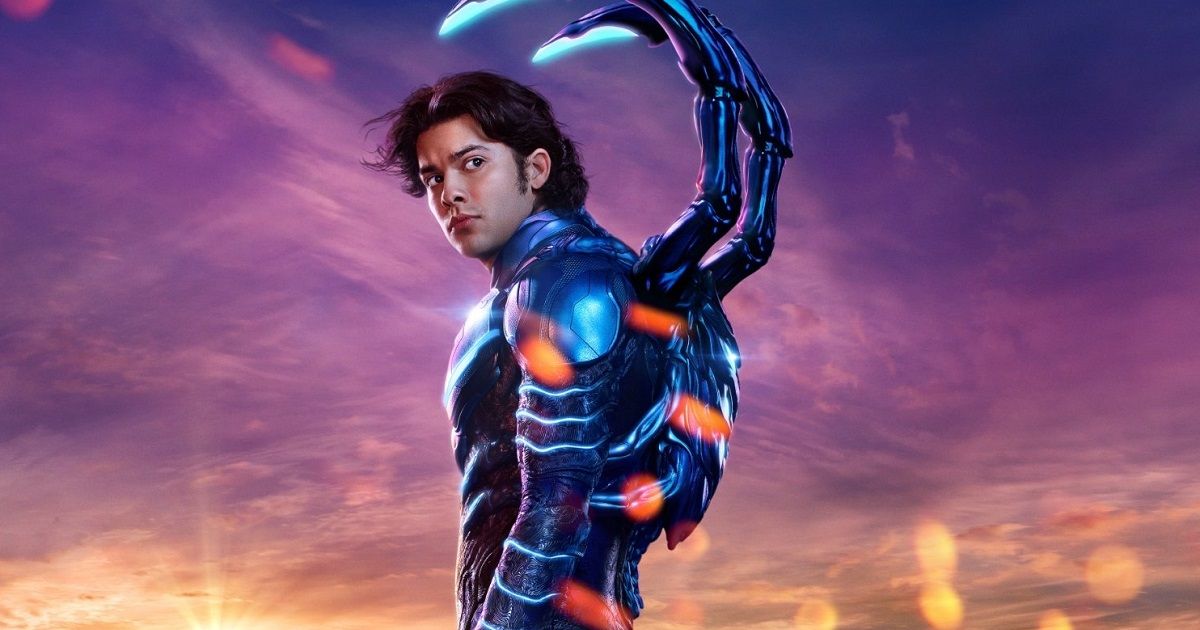 Blue Beetle is a rather grounded superhero origin story focusing on a young boy and his family. Yet the film has a much larger science fiction story that is only teased and hinted through the film. While it is firmly established that the scarab is alien in origin, the film only skims the surface of its wider implications.
In the comics, the scarab is a device used by an alien species known as the Reach, who use the scarabs to attach themselves to hosts on various planets and allow them to conquer the planet. They are notable enemies of the Green Lantern Corp. This feud is teased as in the opening credits of Blue Beetle when the blue scarab is knocked off course by a green light, now confirmed to be a reference to Green Lantern.
Lanterns is an upcoming Max series in the new DCU. James Gunn described it similarly to True Detective, with the focus being on Hal Jordan and John Stewart investigating a case on Earth with wider galactic implications. This could hint that Lanterns will play a big role in developing the larger plot across the DCU, and what if one of the cases they investigate is the alien weapon that has landed on Earth and attached itself to Jaime Reyes? They would know of its connection to an enemy race and thrust Blue Beetle into the larger DCU plot. Even if Blue Beetle does not get a traditional sequel, this could be how more elements of his story are picked up.
Blue Beetle's DC Connections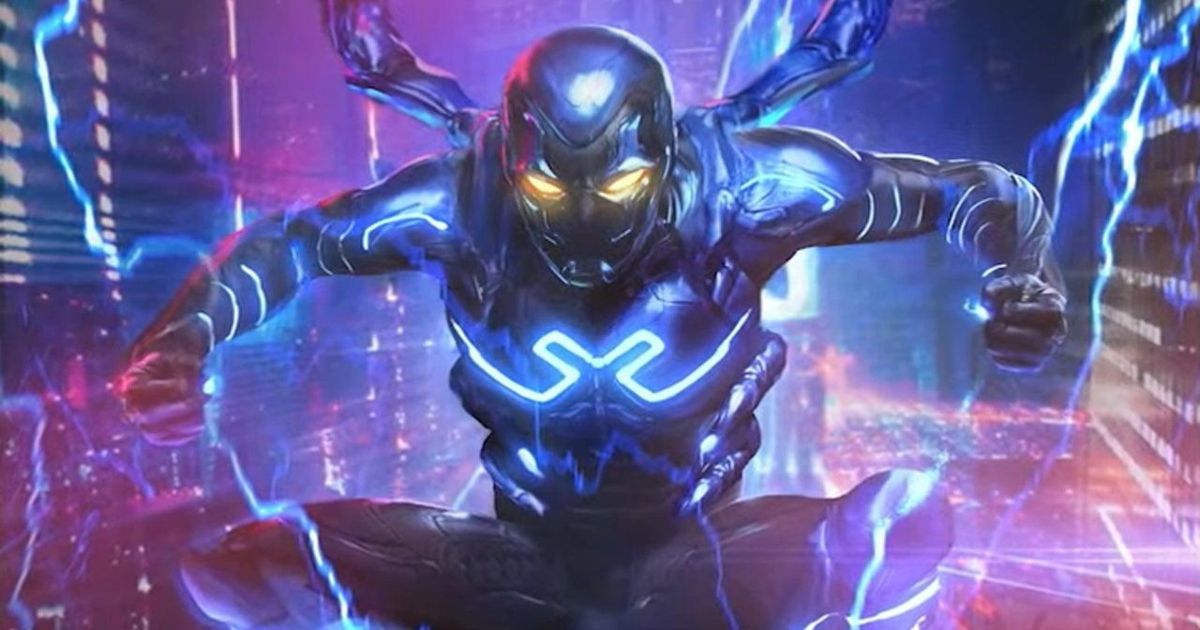 Early in Jamie's run as the Blue Beetle, the teenager had run-ins with other iconic DC characters, including Guy Gardener, an esteemed but moody Green Lantern. Guy Gardner is set to be a major part of Gunn's new DCU as Nathan Fillion has been cast in the role in Superman: Legacy. Jaime Reyes also met Peacemaker, who was in James Gunn's The Suicide Squad and also his own acclaimed series, played by John Cena. Given the connection to Guy Gardner and Peacemaker, Blue Beetle seems like he could naturally fit in with Gunn's plans for the DCU.
Related: Blue Beetle: Who Is Ted Kord?
Jaime Reyes also comes from a long line of Blue Beetles. The film establishes that two previous men, Dan Garrett and Ted Kord, held the title. Ted Kord is the most prominent, and the film's mid-credit scene teased the character was still alive despite many thinking he was dead. Ted Kord's most famous ally in the comics is Booster Gold, a time-traveling superhero who James Gunn announced is getting his own Max series. Seeing as how Gunn cut Michael Keaton's final appearance at the end of The Flash as it would have led nowhere, the inclusion of this scene implies it may actually come back into play. If Gunn and producer Peter Safran didn't want to get fans' hopes up, they would not have included it. This could imply that the Ted Kord Blue Beetle could have a role in the upcoming Booster Gold, eventually leading to Jaime Reyes meeting his predecessor and the father of his new girlfriend.
Representing Everyone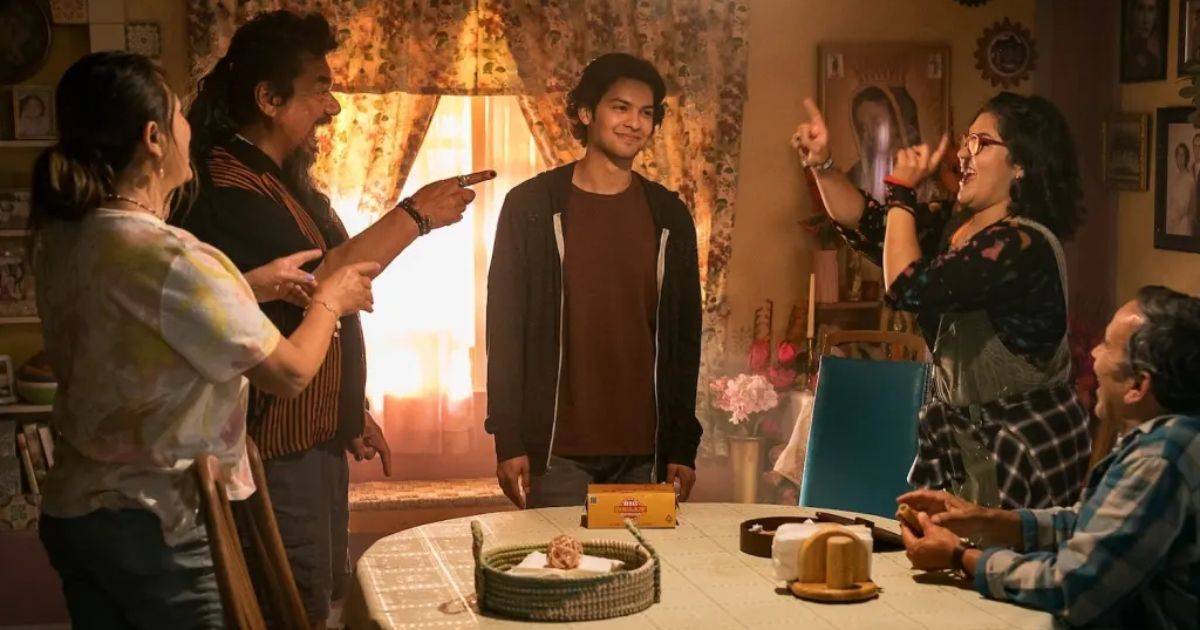 Blue Beetle is notable for being the first Latino-led superhero film. This emphasis on diversity is something that appears to be important to the new DCU moving forward. While there are mainstays like Superman and Batman, the franchise is also looking to expand the franchise in terms of who can be a hero. Heroes like Mr. Terrific and a female-led project like Supergirl: Woman of Tomorrow suggest a bright future for the franchise, with Blue Beetle as an important starting point.
A World Of DC Heroes
Blue Beetle was originally made with the intention of taking place within the world of the DCEU, yet while it was in development, it eventually shifted to being part of the new DCU plans James Gunn and Peter Safran had for the franchise. Safran is a producer on Blue Beetle, so there seemed to be reason that the film could and would be slotted into the new universe.
References to other DC heroes are sprinkled throughout the film. The characters reference Superman, Batman, and The Flash. When the film was being made, these were likely references to versions of the characters audiences saw in the DCEU. Yet now, as they stand, they at least reveal that these superheroes are already active in the universe. Jaime Reyes and his story are in a DC Universe, but notably, it could be any DC Universe.
Related: Is Blue Beetle Enough to Redeem DC's Past?
Superman: Legacy already implies that the new DCU will be a world already populated with heroes, as alongside the titular Man of Steel, other heroes like Hawkgirl, Metamorpho, Mr. Terrific, and Guy Gardner's Green Lantern will already be active. This means that Blue Beetle is an early entry point into this new DC Universe, one filled with superheroes and a rich legacy of characters that have been active for years. This is an exciting distinction from the MCU or the previous DCEU, where audiences see the world discover superheroes through each installment. Now, audiences get to jump into a fully formed world.
While it is unclear if any adjustments will be made to the story in the future, the general consensus from the creatives at DC is that Blue Beetle is a part of future plans and the DCU. It truly does feel like it could be the start of a new storyline at DC. While it may not be known exactly how big a role Blue Beetle will play going forward, it is safe to say that DC fans should catch up on the film, as it does indeed matter to the revamped cinematic universe.
on bbc news
on hindi news
on the news today
on channel 7 news
ôrf news
campo grande news ônibus
ôpera news
campo grande news greve de ônibus
l1 news horário dos ônibus
l1 news ônibus
lago azul news ônibus
news österreich
news österreich heute
news österreich aktuell
news öffentlicher dienst
news österreich corona
news öl
news österreich orf
news ö3
news österreich heute aktuell
news österreich sport
ö24 news
ölpreis news
öbb news
ösv news
österreich news krone
övp news
özil news
öffentlicher dienst news 2023
österreich promi news