The Big Picture
Bonanza was a progressive TV show that explored ideas surrounding morality and tackled racism in certain episodes, making it groundbreaking for its time.
The show addressed progressive ideas in a casual and easygoing way, slowly introducing viewers to progressive thought and influencing pop culture entertainment of the time.
Bonanza pushed back against racism through episodes like "Enter Thomas Bowers," which showcased the show's core family values and demonstrated the intentions of those making the show. Other episodes also confronted racism and promoted empathy for marginalized communities.
Before the 21st century, there weren't many shows that made big attempts to be progressive in any fashion, except Bonanza — a show that was way ahead of its time! That's right, this beloved Western TV show ran from 1959 to 1973, airing all through the height of the Civil Rights Movement, and the '60s in general, a time when progressive social and societal ideas were being pushed to the forefront of everybody's minds. Loads of shows at the time reflected this shift in thought, but few did like Bonanza. While this was a Western show with your typical fun cowboy shenanigans, it was also one that found a lot of importance in exploring ideas surrounding morality, looking out for those around you, and even tackling racism in certain episodes. It's nice having shows that you throw on just for entertainment, but when you have programs like this that aren't afraid to make people think, that's when you've got something special.
Younger audiences likely wouldn't be too familiar with it today, but Bonanza is one of the most important and influential series of all time. This hour-long (with commercials) program takes place in the 1860s and follows the Cartwrights, a wealthy family living in Virginia City, Nevada, as they navigate the many avenues of life — all in a beautiful color presentation as well! The show ran for 14 years, becoming one of the longest-running series in history at the time, so the showrunners and filmmakers had tons of room to work with, and loads of ideological changes in the world to mirror. Bonanza starred a massive cast, including Lorne Greene, Michael Landon, Dan Blocker, and Pernell Roberts.
RELATED: Why Bruce Lee's 'The Big Boss' Is the Politically Progressive, Campy-as-Heck Action Flick You Need
A Little Bit of Context on 'Bonanza's' Place in TV History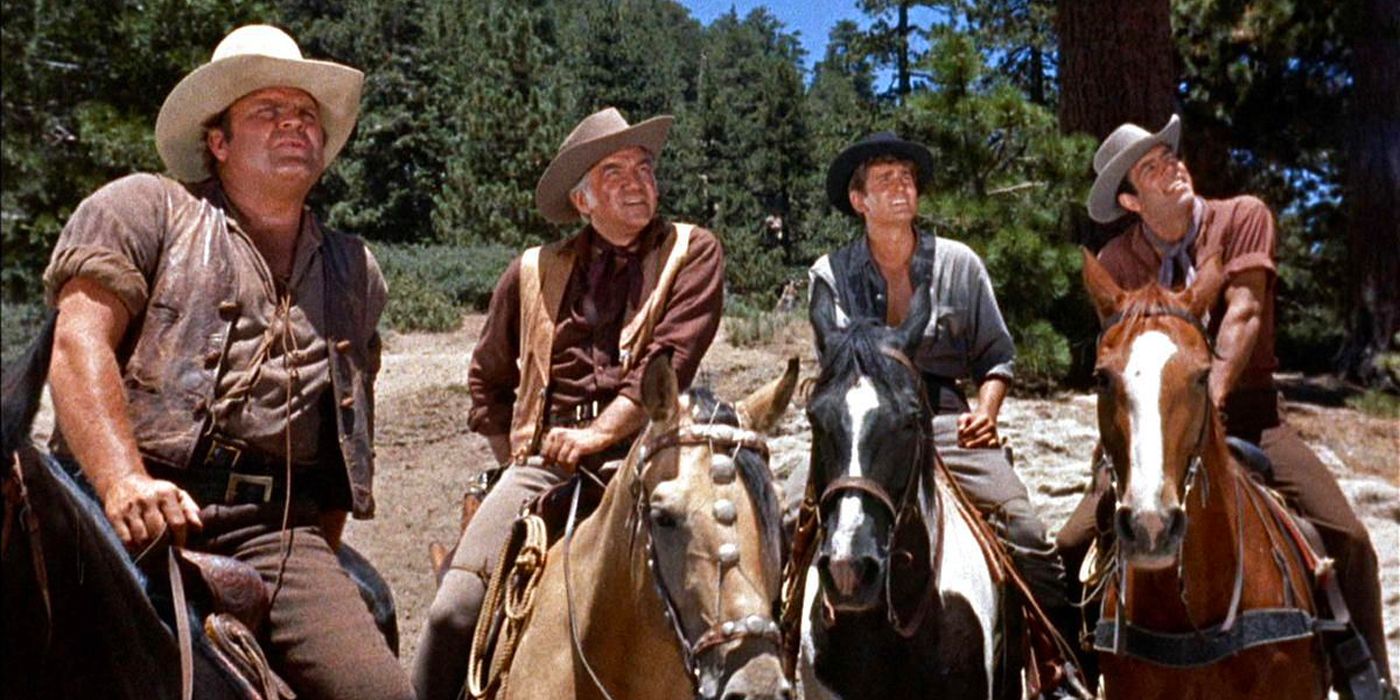 Bonanza first kicked off in the late 1950s, and right out the gate, it already started tackling weighty themes. That said, the social ideas of the 1960s were obviously yet to come, so the Cartwright family and their crew weren't shaking up too much in TV land just yet — the Wild West was still yet to see much diversity. The first few years of the show feel a bit more like audiences just getting to know the cast of characters and living life around Virginia City, getting to know how this family looks out for the people of their town in the process. This show would end up finding its footing and become way more deeply concerned with issues regarding racism, as well as a deeper sense of morality in general, but not quite by today's standards. How could it be though? To get to 2023, you need to lay out a few stepping stones first — you need a show like Bonanza. Given when it was made, you've got to commend the fact that it even made the moves to be progressive in the first place.
'Bonanza' Casually Laid Progressive Stepping Stones in Pop Culture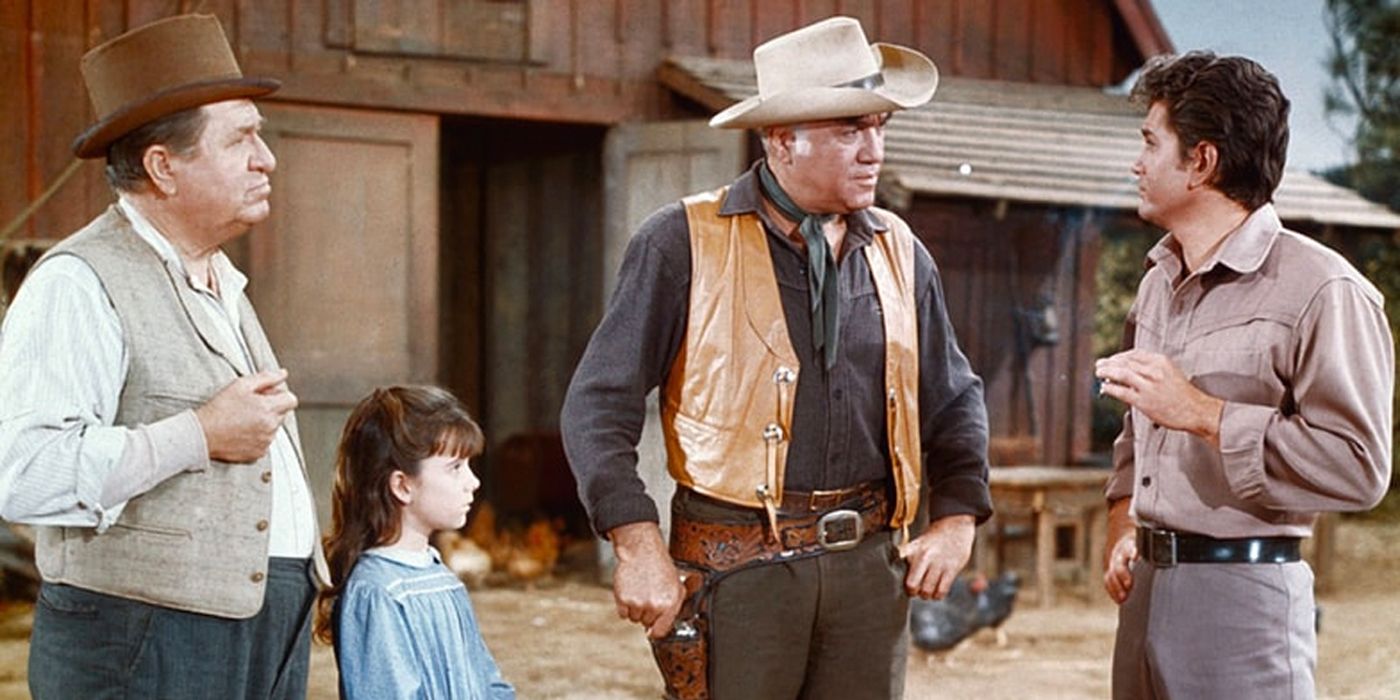 Think of it this way, Bonanza spent most of its run as a 1960s TV show. This was a time when TV was still a pretty novel commodity, and the filmmakers who wanted to address progressive ideas opted out to do so in more casual and easygoing ways. While it would be great if they just went all out with everything, this was just a time when hardly anything in movies, books, and TV could solely be about reforming the morality of our society for the better and getting a wide release. It's a bummer to think of it that way, but back in its day, Bonanza was truly groundbreaking — groundbreaking on mid-century NBC, one of the biggest and most popular channels ever! You've got your novels like To Kill a Mockingbird here and movies like 12 Angry Men there, but by and large, most pop culture entertainment either chose to lightly address these ideas or to Trojan horse them into the minds of audiences via genre storytelling.
By lightly addressing these thoughts, storytellers could wade viewers into the pool of progressive thought slowly, as opposed to dunking them in headfirst. Of course, there were also tons of Hollywood filmmakers and studio executives of this time who also needed to be waded in, but it's the progressive filmmakers of that time who changed everyone around them and brought us to where we are today. You can thank a good bit of people for that intentionality, but the team behind Bonanza deserves a ton of thanks as well. Obviously, it would be nice if this was written as a more forward-thinking show than it was, but this is one of those positive instances where you can say "It's the thought that counts". For the late '50s to the early '70s, it really feels like they did what they could.
'Bonanza' Loudly Pushed Back Against Racism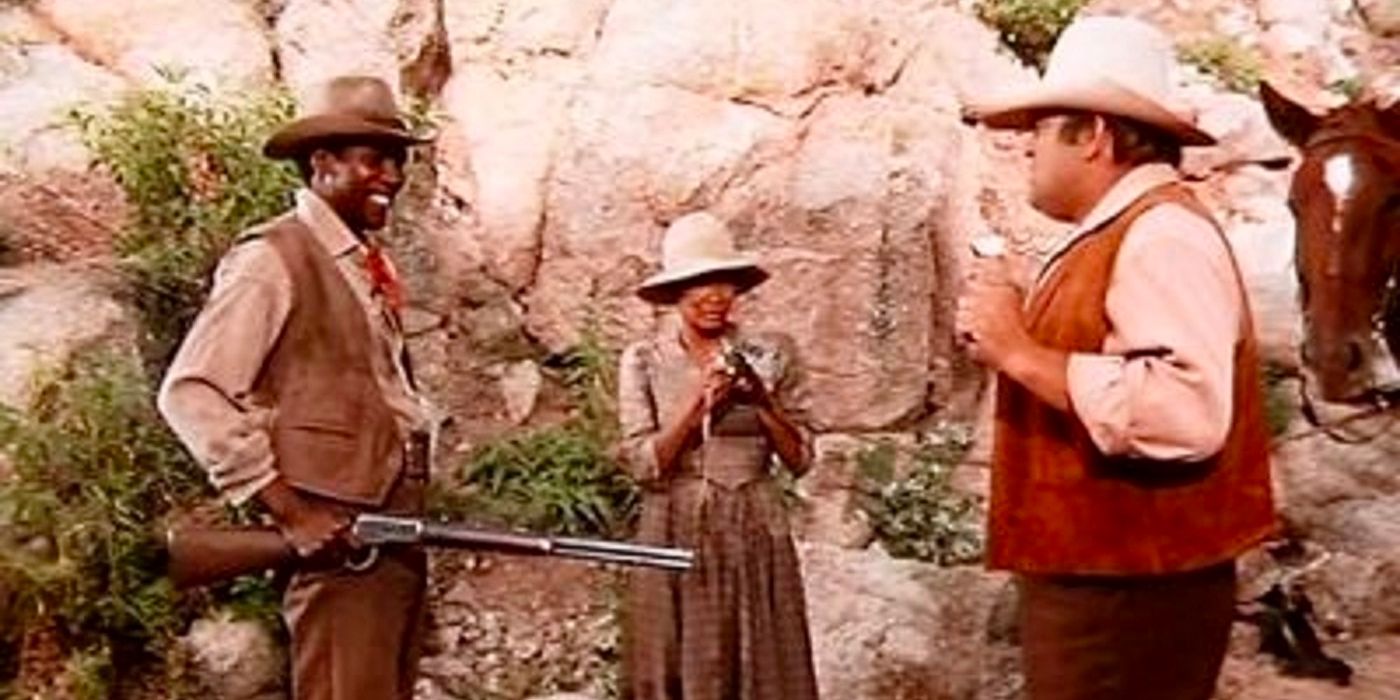 Bonanza pushed back on racism in a number of episodes. The best of them all would have to be "Enter Thomas Bowers" (first aired in 1964), one that follows Thomas Bowers, an African-American opera singer who faces hatred while visiting Virginia City. He is turned away from food and housing and is even sought out for arrest after the sheriff hears that a nearby slave is wanted for murder. Hoss Cartwright (Blocker), the funniest and most friendly member of the family, hears of this and tries to help hide Bowers from the law, but the two end up both going to jail together. Thankfully, they are both released after Bowers is proven innocent, and the episode ends with Bowers singing opera, met enthusiastically by his crowd.
It would have been nice if Bowers had a more active role in this episode, maybe getting the chance to stick it to one of the many bigoted morons in Virginia City, but this episode still makes great strides for 1964. More than any of Bonanza's other progressive episodes, this one best displays the heart of the show's core family, but more importantly, demonstrates the intentions of those making the show. It's going to take a few Cartwrights to change the ways of everyone in Virginia City, and a few showrunners to change the ways of Hollywood.
This obviously wasn't the only episode to confront racism though. "Look at the Stars" follows a teacher who regularly expels minority students, only for Ben Cartwright (Lorne Greene) to step in and oppose his ways. There's "The Wish," an episode in which Hoss spends his two-month vacation helping an African American family get their farm up and running, all in the face of racism. "The Fear Merchants" is one of the more forward-thinking episodes in the show's first few years. It follows the Cartwrights as they stand against a racist mayoral candidate of Virginia City who broadcasts his want for all Chinese Americans, whom he refers to as "foreigners," to leave the city. There's even "The Lonely Man," an episode that tackles interracial marriage!
We wouldn't have such a proudly progressive pop culture if it weren't for shows like Bonanza. This show didn't just boast teachings of empathy and looking out for those around you, it made very specific points to look out for everybody. In an age where tons of shows shied away from confronting racism, this one made it part of its greater mission. Could it have done things better? Sure, but given its surrounding circumstances, we should be happy that Bonanza confidently made the jump in the first place.
on bbc news
on hindi news
on the news today
on channel 7 news
ôrf news
campo grande news ônibus
ôpera news
campo grande news greve de ônibus
l1 news horário dos ônibus
l1 news ônibus
lago azul news ônibus
news österreich
news österreich heute
news österreich aktuell
news öffentlicher dienst
news österreich corona
news öl
news österreich orf
news ö3
news österreich heute aktuell
news österreich sport
ö24 news
ölpreis news
öbb news
ösv news
österreich news krone
övp news
özil news
öffentlicher dienst news 2023
österreich promi news