Starfield is a massive game, and the Leveling system in the game can feel equally massive. Players will need to reach over Level 300 to unlock every skill point and rank up. This can feel daunting, and it often feels like it takes a long time to level up, especially just following the main path of the story.
Starfield has a massive map, but this can be beneficial for players looking to level up quickly. It means there are many options to choose from and planets to visit with lots of potential. However, narrowing these options down to level up in the most efficient way possible might need some extra guidance, so here are a few tips to help you level up fast.
Leveling Up Fast In Starfield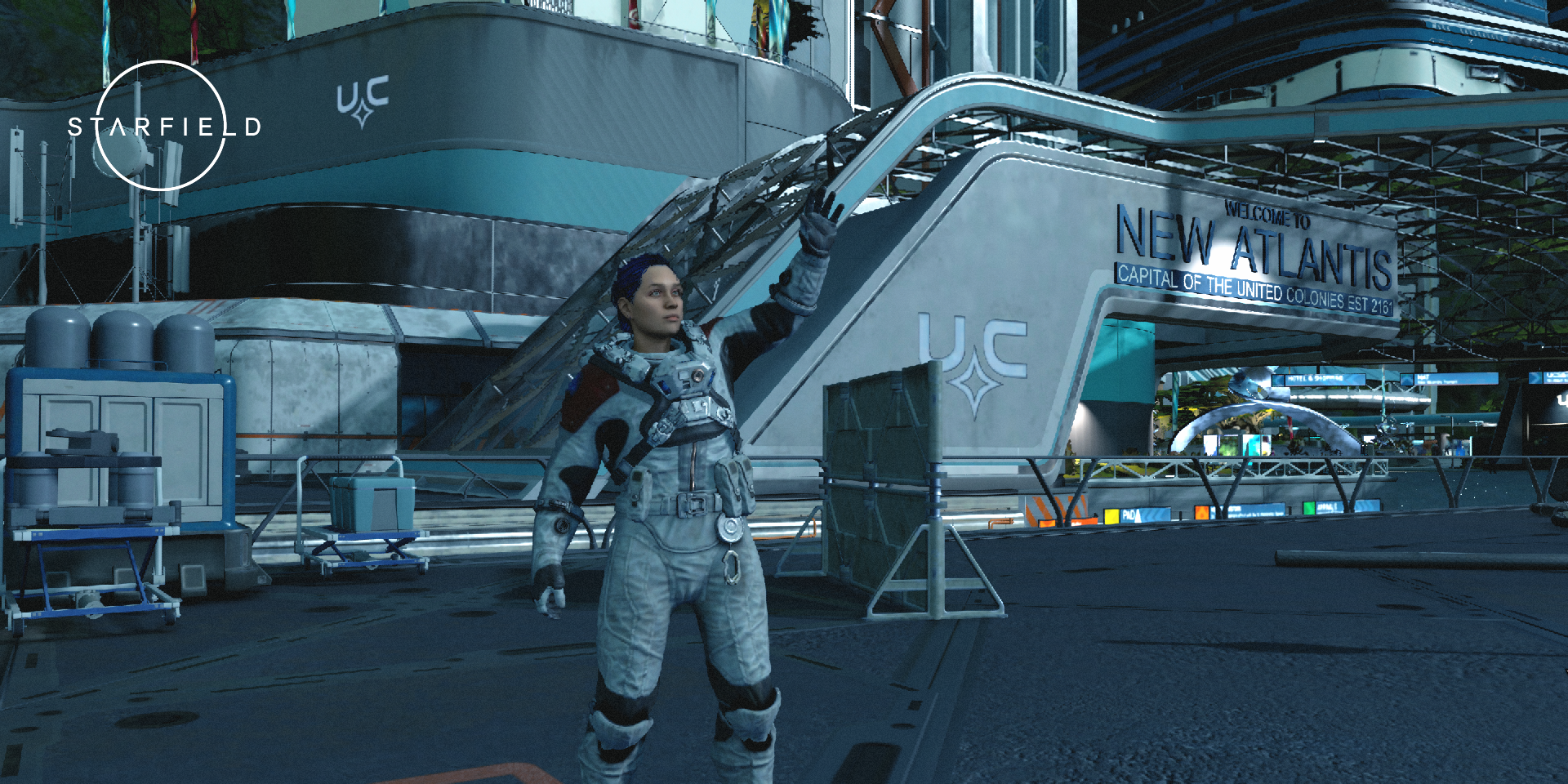 The most tried and true way to level up fast so far in Starfield is to find a planet abundant with fauna and then massacre them all. This may seem excessive, but defeating enemies is one of the best ways to earn XP fast, and fauna on planets that have an abundant amount of them tend to come in large groups. This means there are many more similarly leveled enemies to defeat at once, and it works a lot more consistently than trying to track down human enemies, which vary more level-wise and are more dangerous to you.
For those who don't mind a little extra help, put the game down to the lowest difficulty level before farming XP, which will not impact the amount of XP earned, but it does mean you can defeat higher-level creatures. The higher the level of the fauna, the more XP you earn from defeating them.
Find a planet where you think you can feasibly take down the fauna with some ease; they should all be at or below the level listed for the system. Place an Outpost Beacon so you can travel there quickly multiple times if you want to return, and make sure to get any XP bonus you can beforehand. This can include the Well-Rested bonus, which will grant an extra 10% XP bonus after sleeping in the bed in your ship, further boosting an additional 15% if you have managed to romance a companion enough to get married.
This can also include smaller crafted bonuses, such as Alien Tea, which can grant an additional +1% XP, which may not sound like much, but this can be quite good in addition to the previous two bonuses if you manage to defeat numerous creatures in a very short amount of time. If you want to earn XP in a more traditional manner, these same bonuses apply to the XP earned as you complete main missions or shorter bounty missions for faster XP in Starfield.
However, searching for the right planet to wipe out the local wildlife can also yield high XP amounts, as every new location and scan of a planet will grant more XP. That means that as you scan planets for abundant wildlife, you will earn passive XP, and as you travel across the planet for hunting, you will do the same. For more XP and some fast credits, scan as you go and gain the associated research bonuses.
Lastly, for those who do not mind a helping hand, it is possible to use a PC cheat code to set their character to whatever level they desire. Simply open the Command Console, the "~" key for most players, depending on their setup, and type in "player.setlevel [value]," where [value] is your desired level number. However, if you choose to level up, enjoy becoming as OP as possible in Starfield.
Platform:

PC, Xbox Series X/S

Released:

2023-09-06

Developer:

Bethesda Game Studios

Publisher:

Bethesda Softworks

Genre:

Open-World, RPG, Sci-Fi

ESRB:

M

Summary:

Bethesda Game Studios presents Starfield – the first original IP from the studio in twenty-five-plus years. Set in the year 2310, the United Colonies and Freestar Collective are observing a shaky truce after a war set 20 years prior. The player will customize their character as a member of a space exploration team called Constellation while navigating The Settled Systems and the conflicts between the warring factions. According to Bethesda, players can explore over 100 systems and 1000 planets to find resources and build their ships, living out their own sci-fi journeys.
on bbc news
on hindi news
on the news today
on channel 7 news
ôrf news
campo grande news ônibus
ôpera news
campo grande news greve de ônibus
l1 news horário dos ônibus
l1 news ônibus
lago azul news ônibus
news österreich
news österreich heute
news österreich aktuell
news öffentlicher dienst
news österreich corona
news öl
news österreich orf
news ö3
news österreich heute aktuell
news österreich sport
ö24 news
ölpreis news
öbb news
ösv news
österreich news krone
övp news
özil news
öffentlicher dienst news 2023
österreich promi news