The Loaded Question Legendary Fusion Rifle is a Vanguard Nightfall weapon in Destiny 2 that was initially introduced in Season of the Forge. This weapon archetype is ideal for mid-range fights but can be used similarly to a Shotgun. Due to the charge time required to fire a Fusion Rifle, close-quarter combat requires some extra planning. This is even more evident with the Loaded Question because this weapon has a High-Impact Frame archetype. These Fusion Rifles have slow firing and high damage. They are also more accurate when stationary, moving slowly, and aiming down sights.
Each season, there is a rotation for Grandmaster Nightfalls in Destiny 2, as well as regular Nightfalls. These offer different weapons as a reward and can be drastically different in terms of difficulty. In Season of the Witch, the Loaded Question Fusion Rifle drops from The Lightblade Nightfall, which is considered one of the most challenging activities. There is a high density of powerful Hive and Hive Guardians.
How To Get The Loaded Question (& God Roll)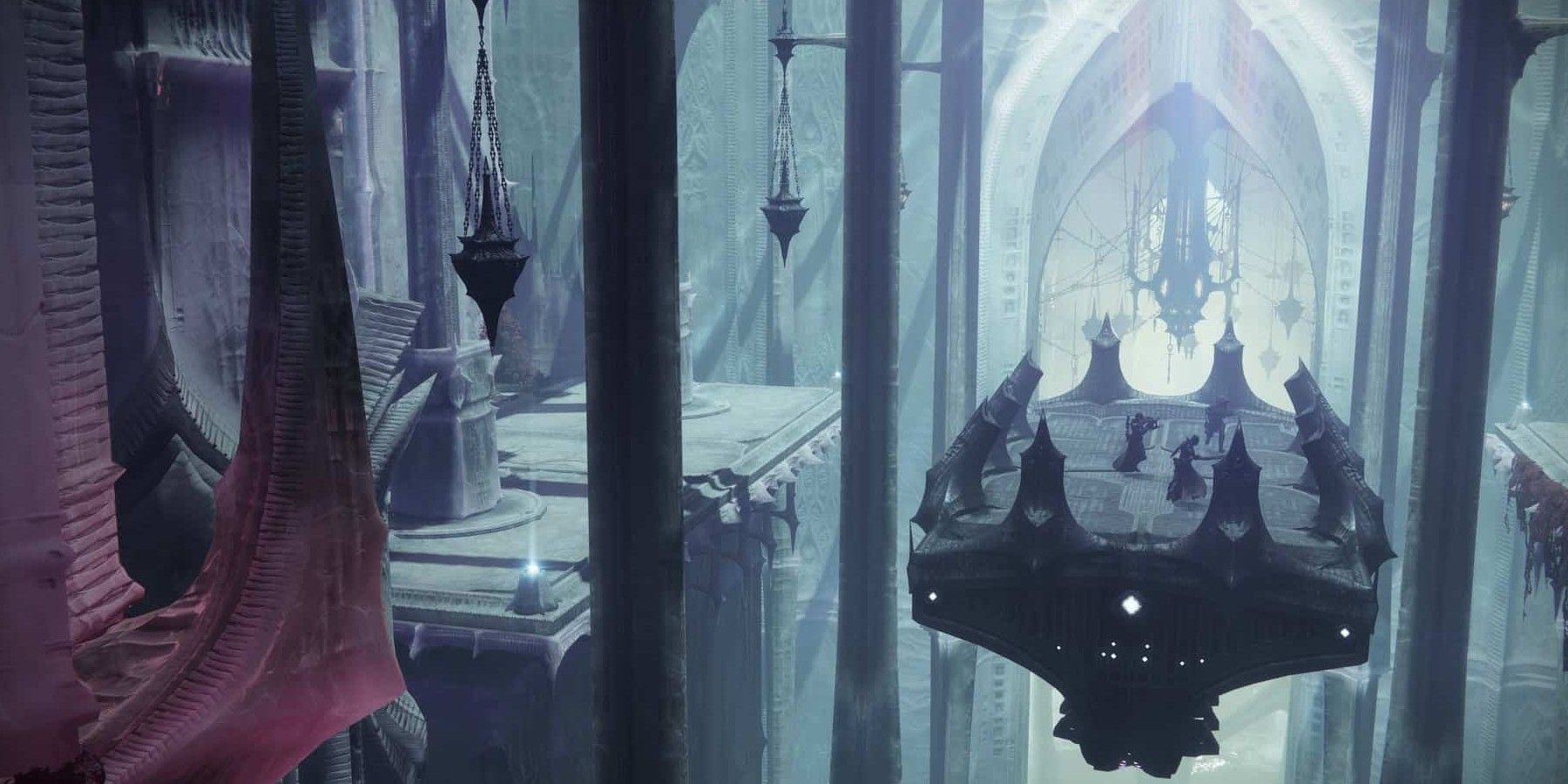 As mentioned previously, Guardians can earn the Loaded Question Fusion Rifle by completing The Lightblade Nightfall. Additionally, the Adept version of the weapon drops on Grandmaster difficulty. The benefit of increasing the challenge of this activity is to equip Adept Mods in Destiny 2. These add enhanced stats to the weapon, increasing performance. For those who are having trouble clearing The Lightblade on Grandmaster difficulty, Mactics on YouTube has an excellent overview of the mission.
Earning a Platinum Rank during the Grandmaster Nightfall will guarantee an Adept Loaded Question to drop. Once obtained, another copy can be purchased from Commander Zavala in The Tower for one Vanguard Engram, 25 Legendary Shards, and 20,000 Glimmer. The God Roll for the Loaded Question can be found below:
| PvE God Roll | Perks |
| --- | --- |
| Barrel | Fluted Barrel |
| Battery | Ionized Battery |
| Trait 1 | Auto-Loading Holster |
| Trait 2 | Frenzy |
Fluted Barrel greatly increases handling speed and slightly improves stability. Ionized Battery greatly increases magazine size, but greatly decreases reload speed. This is offset by Auto-Loading Holster, which automatically reloads after a short time when the weapon is not in use. Lastly, Frenzy increases damage, handling, and reload when in combat.
| PvP God Roll | Perks |
| --- | --- |
| Barrel | Chambered Compensator |
| Battery | Projection Fuse |
| Trait 1 | Under Pressure |
| Trait 2 | Eye Of The Storm |
Chambered Compensator increases stability, moderately controls recoil, and slightly decreases handling speed. Projection Fuse increases the range of the fusion rifle bolts. Under Pressure improves stability and accuracy as the magazine gets lower.
Eye Of The Storm increases accuracy and handling when at low health. These two traits combined give Guardians greater chances of surviving a tough PvP fight in Destiny 2.
Source: Mactics/YouTube
Franchise:

Destiny

Platform(s):

PlayStation 4, Xbox One, PlayStation 5, Xbox Series X/S, Microsoft Windows

Released:

2017-09-08

Developer(s):

Bungie

Publisher(s):

Activision, Bungie

Genre(s):

Sci-Fi, Action

Multiplayer:

Online Co-Op, Online Multiplayer

ESRB:

T

Summary:

Destiny 2 is a multi-player, live-service, first-person shooter by the original creators of Halo, Bungie. Players will assume the role of a Guardian – an elite force of protectors of Earth that are bestowed with a power called Light to defend humanity from encroaching aliens and a threat known as the Darkness. The game has several expansions that flesh out the world and constantly change the core game's world while introducing brand new challenging raid events for teams of players to take on.

How Long To Beat:

12h 17m

Expansion Packs :

Forsaken, Shadowkeep, Beyond Light, The Witch Queen, Light Fall

Prequel:

Destiny
on bbc news
on hindi news
on the news today
on channel 7 news
ôrf news
campo grande news ônibus
ôpera news
campo grande news greve de ônibus
l1 news horário dos ônibus
l1 news ônibus
lago azul news ônibus
news österreich
news österreich heute
news österreich aktuell
news öffentlicher dienst
news österreich corona
news öl
news österreich orf
news ö3
news österreich heute aktuell
news österreich sport
ö24 news
ölpreis news
öbb news
ösv news
österreich news krone
övp news
özil news
öffentlicher dienst news 2023
österreich promi news