Zevlor is a Tiefling Prince you can try to rescue in Baldur's Gate 3 once you find the Mind Flayer Colony area near the end of Act 2 during the story. Depending on your choices earlier in the game, the quest tied to Zevlor may not be available. To free Zevlor, your party will have to fight a group of dangerous enemies that can instantly kill your companions if you aren't careful.
To even have the option to save Zevlor, you have to help the Tieflings during Act 1 of Baldur's Gate 3 instead of slaughtering their group. Once you reach the Moonrise Towers in Act 2, the "Rescue the Tieflings" quest ties into the events from earlier where members of that group were captured. Although Zevlor panicked and abandoned his people at that point in Baldur's Gate 3, he may not deserve a gruesome end.
How To Find Zevlor In Baldur's Gate 3 (BG3)
After being captured, Zevlor can be found in the Mind Flayer Colony, a hidden area that unlocks once you fight Ketheric Thorm for the first time. Thorm flees into this region near the end of Act 2 when your party brings takes out enough of his Hit Points. Pursuing the boss leads to the Colony, a dungeon-like area that thankfully doesn't have anything like the Shadow Curse in Baldur's Gate 3 preventing you from exploring.
The Mind Flayer Colony has many enemies that can force a character to make a Wisdom, Intelligence, or Charisma saving throw, making items like the Helmet of Autonomy good to bring here.
The "Find Zevlor" quest will mark where the Tiefling is on your map as soon as you enter the Colony in Baldur's Gate 3. Toward the north section of this area, you will discover all captured Tieflings at the end of a corridor trapped in Mind Flayer pods. Going to the right reveals a control panel that you may interact with to see what options you have regarding the trapped people being turned into monsters.
How To Free Zevlor In Baldur's Gate 3 (BG3)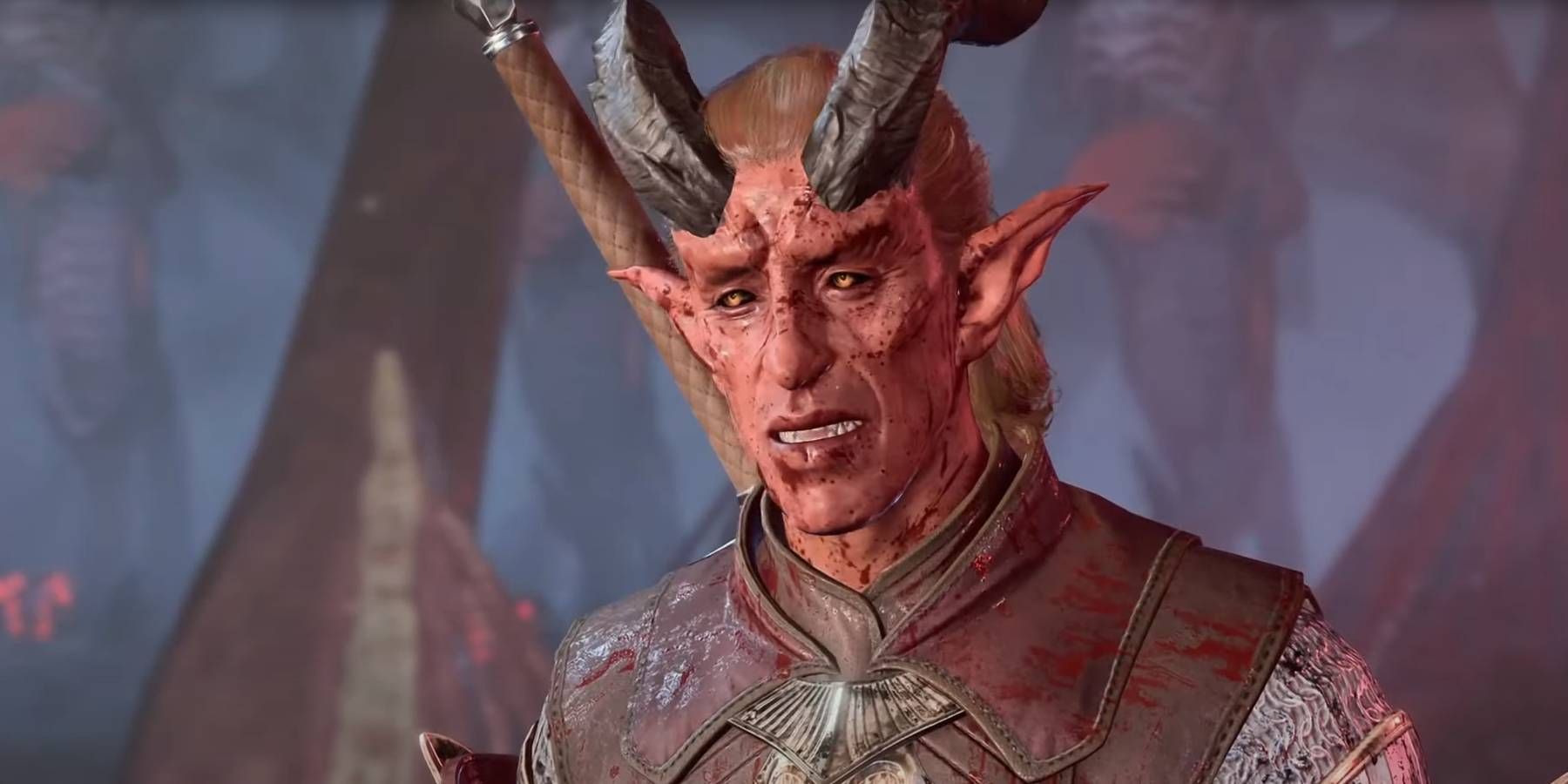 When manipulating the controls near the Mind Flayer pods, you get the choice to free Zevlor and all other NPCs in the room or purge everyone. Purging will instantly kill each character trapped in the pods, but this action does allow you to collect some free loot. Releasing the prisoners begins a fight against full Mind Flayers and several Intellect Devourers in Baldur's Gate 3.
The Mind Flayers attack with Tentacle Whip strikes and Mental Blasts, but if they can connect their Consume Brain ability, it will kill whoever they target in one hit.
This battle may be challenging depending on what companions in Baldur's Gate 3 you have included in your party. Thankfully, Zevlor helps along with the freed Tieflings, giving you an advantage against the brain-eating monstrosities. Defeating the foes here leads to a conversation with Zevlor, where you may let him escape from the Colony so that he may atone for the mistakes he made in Act 1.
While there are no physical rewards when you find and rescue Zevlor in Baldur's Gate 3, the decision to let him go will earn your approval from some companions and a future ally for the game's final mission.
Franchise:

Baldur's Gate

Platform:

macOS, Microsoft Windows

Released:

2023-08-31

Developer:

Larian Studios

Publisher:

Larian Studios

Genre:

RPG

Multiplayer:

Larian Studios

ESRB:

M

Summary:

Baldur's Gate 3 is a long-anticipated sequel to Baldur's Gate 2, released in 2000 from BioWare and now being handled by Larian Studios. Set 120 years after the events of Shadows of Amn, Baldur's Gate 3 puts players in the role of a customizable protagonist who has been captured and infected with a parasite that will turn them into a mind flayer. Before the process is complete, the ship they are on crashes, leaving them on a quest to cure themselves as they meet up with other survivors. Gameplay is turn-based and can be played co-operatively online or tackled alone in a single-player campaign with NPC allies. 

How Long To Beat:

22h 21m

Prequel:

Baldur's Gate 2
on bbc news
on hindi news
on the news today
on channel 7 news
ôrf news
campo grande news ônibus
ôpera news
campo grande news greve de ônibus
l1 news horário dos ônibus
l1 news ônibus
lago azul news ônibus
news österreich
news österreich heute
news österreich aktuell
news öffentlicher dienst
news österreich corona
news öl
news österreich orf
news ö3
news österreich heute aktuell
news österreich sport
ö24 news
ölpreis news
öbb news
ösv news
österreich news krone
övp news
özil news
öffentlicher dienst news 2023
österreich promi news