Quick Links
One of the hardest boss fights that Baldur's Gate 3 players will encounter is Lord Enver Gortash. Gortash is introduced early on with nothing particularly threatening about him, but later on, he is one of the more significant antagonists that the party will encounter during Karlach's personal questline, and he will pose quite a challenge to those not prepared for this fight.
Since the other Chosen, including Ketheric Thorm in Baldur's Gate 3 and Orin The Red, that the party will need to defeat can feel a bit more intimidating than Gortash, this fight often needs to be addressed, and that is where many are likely to find themselves struggling. The most important thing about this fight is that there will be several enemies to take on before actually reaching Gortash himself.
How To Reach Lord Gortash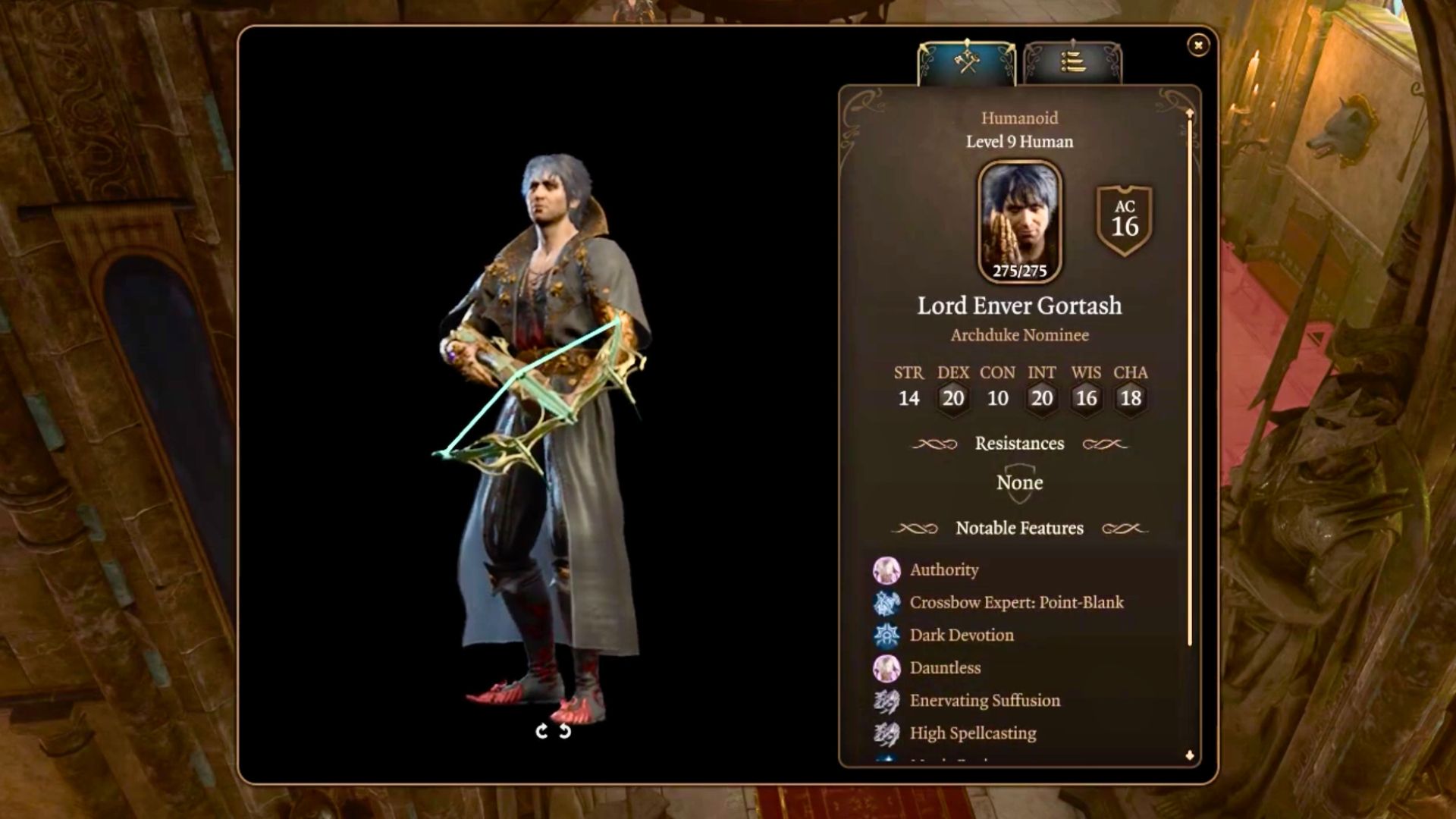 As stated, several waves of enemies will be encountered before actually reaching Lord Enver Gortash himself, and the best plan of action is to ensure all of these enemies are defeated before involving him in the fight unless you plan to avoid them altogether. This will give the party the best chance of succeeding, and they will have the opportunity to perform a long rest in Badlur's Gate 3 before taking on Gortash. The best way to do this is to approach slowly while entering Wyrm's Rock Fortress so that only a few enemies will be pulled into the initiative at a time.
If Fly is available and the party is looking to avoid most of the fights leading to Gortash, then flying up to the balcony above the entrance to the fortress and then again up to the balcony where the door to Gortash is can be an effective and quick way to reach him.
In addition to the multiple enemies, the Audience Hall is also riddled with different traps that can be nearly impossible to get through without taking damage. Though the party does have the option to take their chances this way, the recommended path to enter Wyrm's Rock Fortress is scaling the exterior walls by jumping down from the bridge closest to Wyrms Crossing on the west side and then continuing left around the Fortress until reaching a ladder. Head up the ladder and vines, eventually landing the party on a balcony. Make sure to recoup here before heading into this Baldur's Gate 3 boss fight.
Disabling the Steel Watchers before this fight will make it significantly easier, so if that still needs to be done and Raphael and Ansur still need to be defeated, then consider doubling back to take care of that first.
How To Defeat Lord Gortash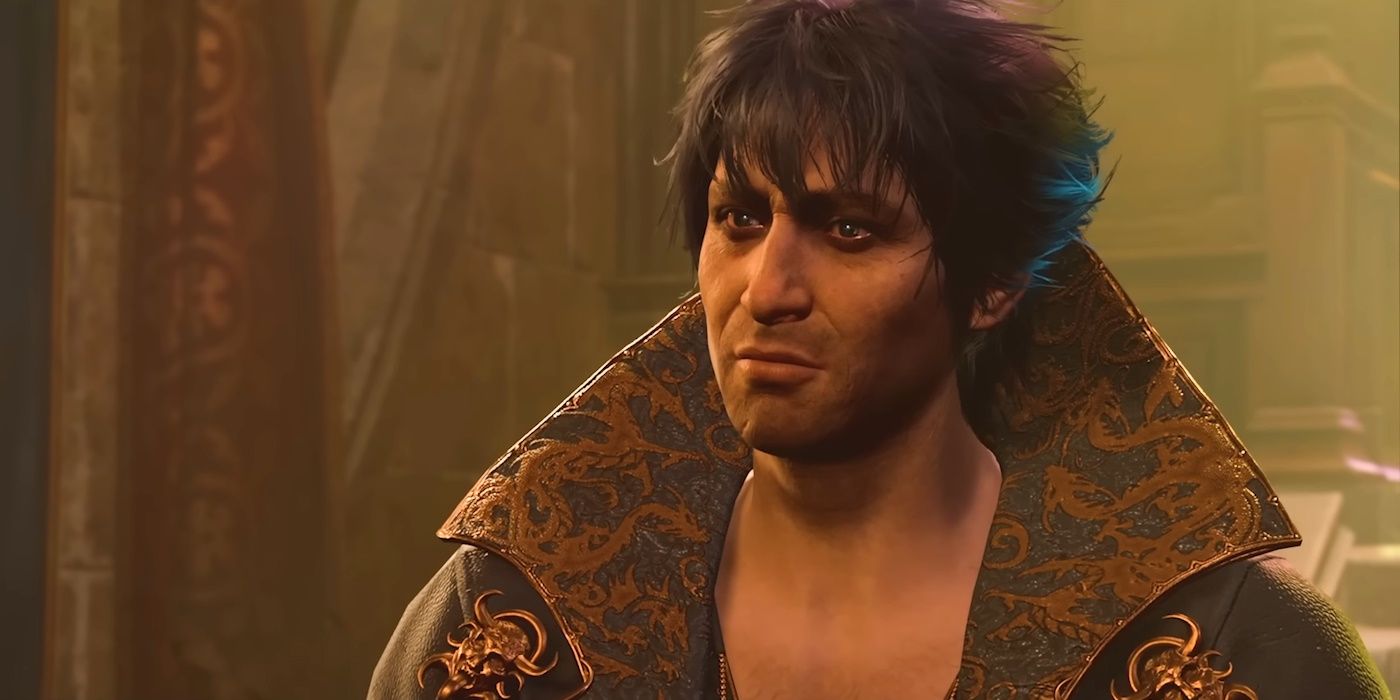 When it comes to actually facing Gortash, players will need to beware of him, a few straggling allies, and more traps. Specifically, two incinerator traps immediately upon reaching his doors will quickly drain HP if not prepared. There are four more in the room, so be wary while moving around. Additionally, be careful not to detonate any of the traps with attacks. Unfortunately, Gortash can also trigger these traps with his attacks, so navigating this requires paying close attention to everything happening.
Try to use the traps to your advantage by triggering them when Gortash is within their range. This is an efficient way to get them taken care of while also using them as an opportunity to deal damage. Focus on the traps and the few straggling Black Fist enemies first, especially since they can use Aura of Terror to hinder the party's attacks. Once those are mostly taken care of, switch your party to focusing primarily on Gortash, and that should make the rest of this fight move quite smoothly.
Gortash will summon aspects of Bane that will primarily affect the corners of the room, so if possible, try to use the Hold Person spell to keep him centered in the room. Additionally, ensure the party keeps their space from one another so that AOE attacks will not have the opportunity to damage multiple party members. With enough careful movements and aggressive attacks, Gortash will be defeated, and the party will receive the Fabricated Arbalest, Cloth of Authority, Tyrannical Jackboots, and most importantly, the Netherstone-Studded Gauntlet, which is necessary for making further progress in defeating the Absolute in Baldur's Gate 3.
Franchise:

Baldur's Gate

Platform(s):

macOS, Microsoft Windows, PlayStation 5

Released:

2023-08-31

Developer(s):

Larian Studios

Publisher(s):

Larian Studios

Genre(s):

RPG

Multiplayer:

Larian Studios

ESRB:

M

Summary:

Baldur's Gate 3 is a long-anticipated sequel to Baldur's Gate 2, released in 2000 from BioWare and now being handled by Larian Studios. Set 120 years after the events of Shadows of Amn, Baldur's Gate 3 puts players in the role of a customizable protagonist who has been captured and infected with a parasite that will turn them into a mind flayer. Before the process is complete, the ship they are on crashes, leaving them on a quest to cure themselves as they meet up with other survivors. Gameplay is turn-based and can be played co-operatively online or tackled alone in a single-player campaign with NPC allies. 

How Long To Beat:

22h 21m

Prequel:

Baldur's Gate 2
on bbc news
on hindi news
on the news today
on channel 7 news
ôrf news
campo grande news ônibus
ôpera news
campo grande news greve de ônibus
l1 news horário dos ônibus
l1 news ônibus
lago azul news ônibus
news österreich
news österreich heute
news österreich aktuell
news öffentlicher dienst
news österreich corona
news öl
news österreich orf
news ö3
news österreich heute aktuell
news österreich sport
ö24 news
ölpreis news
öbb news
ösv news
österreich news krone
övp news
özil news
öffentlicher dienst news 2023
österreich promi news