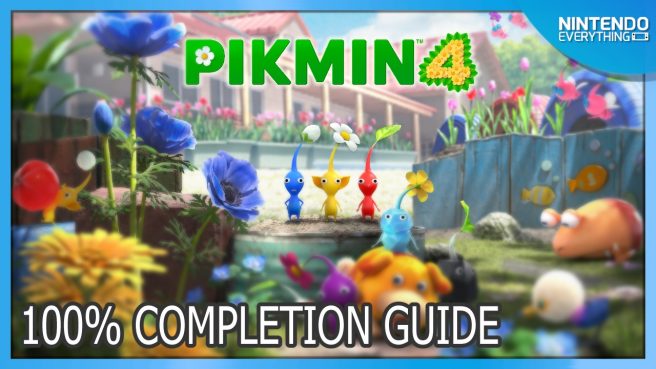 Pikmin 4 has lots of content to play through for full 100 percent completion, and we've gathered a list of requirements for those of you looking to see everything the game has to offer. For the most part, these challenges are rather easy. As long as you put the time in, you shouldn't have much of a problem here.
Required Tasks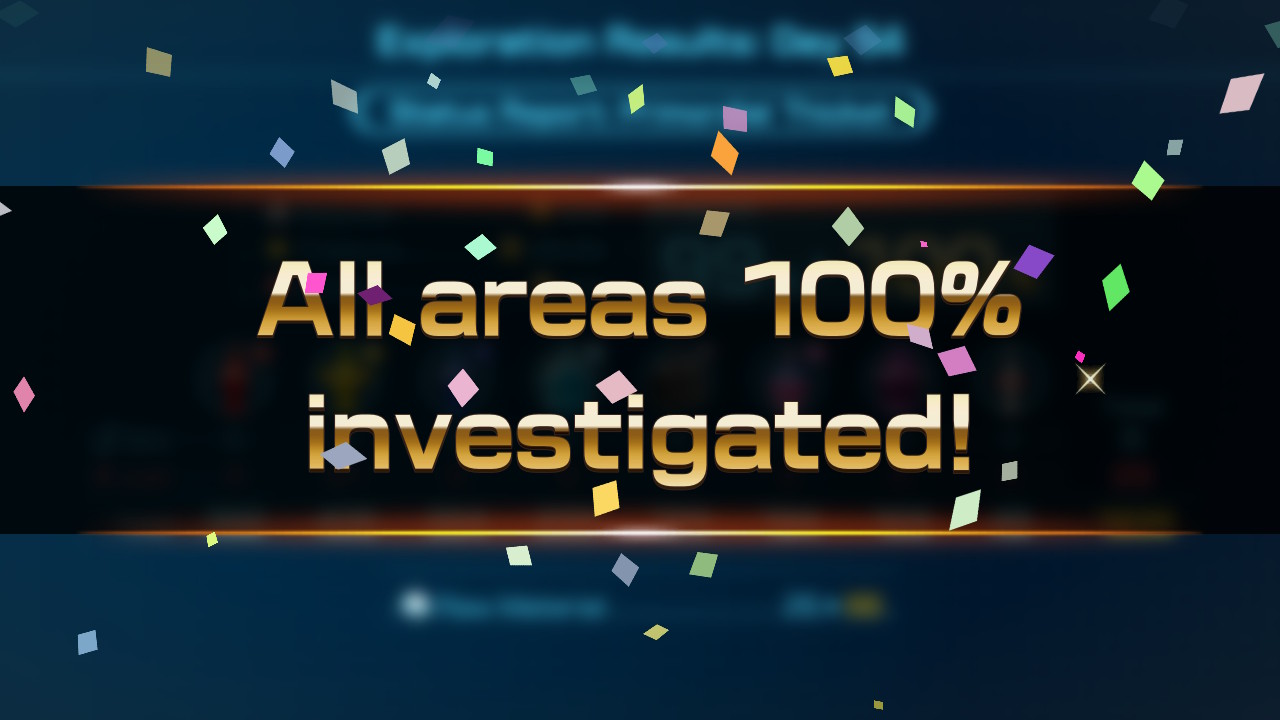 Unlike Pikmin 3 Deluxe, there's no achievement system in Pikmin 4, and 100 percent completion is tied to an individual save file. For the sake of full completion, this makes things a lot easier.
Here's the full rundown:
Clear every Main Mission. There are six of these right now, and they're all required to clear Pikmin 4's main story anyway.
Clear every Side Mission. You'll have to rescue each castaway and make sure to clear any Side Missions they have for you! These can range from defeating enemies to gathering raw material to growing flowers on Pikmin's heads.
Explore all six Areas 100%. In Pikmin 4, this entails finding all of their treasures and Onions. Thankfully, Oatchi develops the ability to sniff these things out, which should make your journey much easier.
Clear every Night Expedition. For the most part, these are rather easy, but the last few get tricky. You'll need to separate Oatchi and the captain and switch between them quite often in order to protect the Lumiknolls from destruction. You can also use Glow Seeds to regenerate your army in a pinch.
Purchase every Lab upgrade. This requires lots of raw material, but you shouldn't have to go too far out of your way to farm it. Many of these upgrades are actually extremely helpful, so you'll want to purchase them sooner than later anyway.
Unlock every Oatchi upgrade. Oatchi earns Pup Drive points every time he rescues a castaway, which means Oatchi's skill progression is tied to your overall game progression. You'll be able to slowly chip away at this throughout the game, so remember to check in with Shepherd every once in a while.
Clear every Dandori Battle with a platinum medal. The inclusion of platinum medals usually signifies that a game is going to be difficult to 100% complete. This becomes true later, but is actually simple enough for the Dandori Battles. By the end of the game, you'll probably be more than skilled enough to clear these without issue.
Clear every Dandori Challenge with a platinum medal. These, on the other hand, are trickier. YouTube guides are a fantastic resource here; pull the video up in the background and mirror the player's movements. Pause the game if you need time to absorb what's happening in the video and you should be all set here!
Clear every Trial of the Sage Leaf stage with a platinum medal. This is where the difficulty comes in. The time limits are sort of strict, so you'll either need to follow along with a YouTube guide or practice a lot. Even with a YouTube guide, these trials get tough and the platinum medal often disappears before your eyes seconds before you complete the challenge. You may want to handle these last so that your Dandori skills are at their maximum.
Collect all 30 Ship Parts in Olimar's Shipwreck Tale. This is a second campaign separate from Pikmin 4's main story mode. The time limit here is rather generous, and Moss can eventually learn to sniff out missing pieces. As long as you've got solid Dandori skills, you won't have any trouble with this one.
Unlock all 6 stages in Dandori Battle mode. On the title screen, there's actually a Dandori Battle mode! Play on each stage at least once and you'll unlock all six of the possible stages. It's easy to forget about this one since all of the other tasks are contained within the main campaign.
That's the full list of Pikmin 4 100 percent requirements, then. Overall, only a few of the game's tasks are difficult – it's mostly the Trial of the Sage Leaf that will give you a run for your money. If you play through Pikmin 4 and decide that you'd like to try out Pikmin 3 Deluxe as well, we've got a completion guide on that game too, so be sure to check it out. Stay tuned for more Pikmin guides and content in the future.
Related
on bbc news
on hindi news
on the news today
on channel 7 news
ôrf news
campo grande news ônibus
ôpera news
campo grande news greve de ônibus
l1 news horário dos ônibus
l1 news ônibus
lago azul news ônibus
news österreich
news österreich heute
news österreich aktuell
news öffentlicher dienst
news österreich corona
news öl
news österreich orf
news ö3
news österreich heute aktuell
news österreich sport
ö24 news
ölpreis news
öbb news
ösv news
österreich news krone
övp news
özil news
öffentlicher dienst news 2023
österreich promi news