With an eccentric list of indie hits and blockbuster standouts, Taika Waititi has become one of the more recognizable filmmakers in the last ten years. As paparazzi obsess over his personal life, the filmmaker and actor presence in pop culture is felt in a wide variety of ways, from apperances on Our Flag Means to Death to producing the popular series, What We Do in the Shadows.
His latest film, Next Goal Wins is finally set to release later this year after a series of stumbles and missteps during production. Though initially shot in 2019-2020, production resumed after Will Arnett was called to replace the troublesome Armie Hammer. Next Goal Wins is Waititi's take on a sports comedy with the upcoming film retelling the infamous story of American Samoa's bottom-feeding soccer team. After suffering an embarrassing 31-0 loss to Australia, the team hopes to rebound with the guidance of a Dutch soccer coach (Michael Fassbender) who boasts unorthodox methods.
The film has all the ingredients to be a great underdog story, with Indiewire's Samantha Bergeson recounting a Waititi interview where he claims, "Most of my films are about people who live on the margins or are a little bit left out, and it [Next Goal Wins] just fit right in for me. After having spent years in the blockbuster scene with Thor: Ragnarok, Thor: Love and Thunder, and working on a Star Wars movie that may or may not come out, here is why Next Goal Wins is a chance for Waititi to return to his roots.
Update November 14, 2023: Next Goal Wins opens in theaters soon, so this article has been updated with more reasons why it could be a nice return to form for director Taika Waititi.
Sweet Smell of Success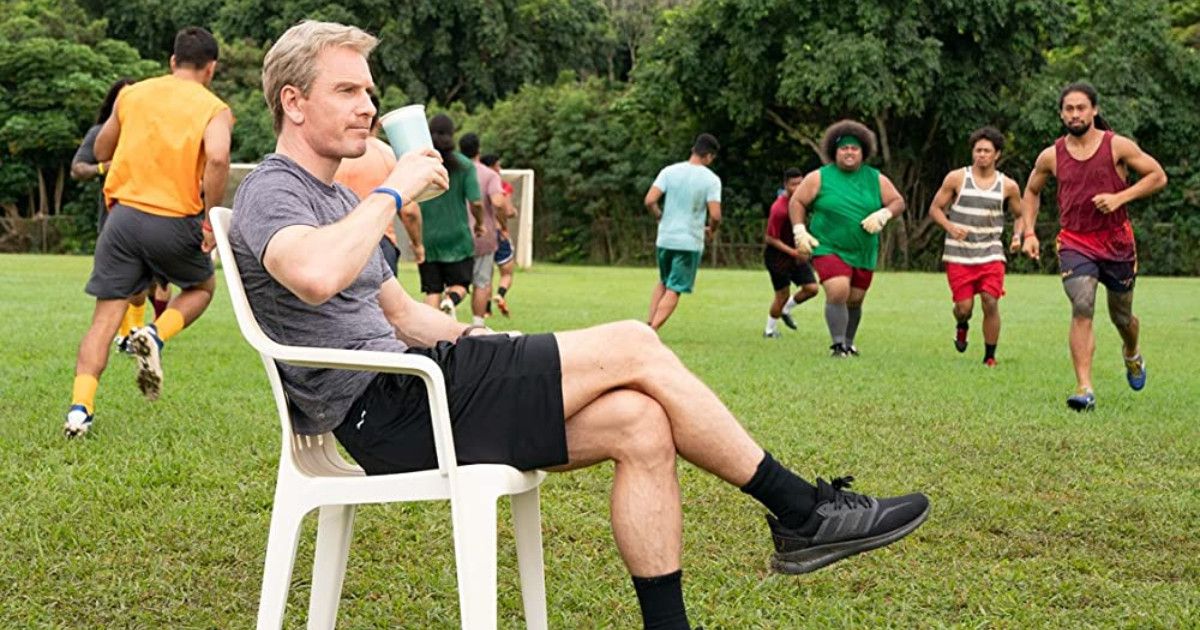 To better understand where Waititi is returning to, it's important to note where Waititi is returning from. The last six years have seen Waititi climb to new heights within his career. After building a reputation as a fun-loving indie director, Waititi took on the flailing Thor franchise and revived it to box office success and critical acclaim with 2017's Thor: Ragnarok. This ushered in a symbiotic creative relationship with Hollywood's biggest media giant, where Waititi has worked on films with Disney's subsidiary companies, Marvel (Thor 3 and 4) and Fox Searchlight Pictures (Jojo Rabbit and Next Goal Wins).
With 2019's Jojo Rabbit taking home Best Adapted Screenplay at the 92nd Academy Awards and Waititi executive producing multiple television series, his name became a hot commodity seemingly overnight, and "Taika Waititi" was soon etched in all corners of film and TV, including an Emmy-nominated performance in The Mandalorian. Taika continues to make noise with a new Star Wars movie which he aims to write and direct, along with other live-action adaptations of beloved IPs such as Akira, The Incals, and Flash Gordon.
Related: Taika Waititi's Next Goal Wins: Plot, Cast, and Everything Else We Know
This meteoric rise came to a startling head, with Thor: Love and Thunder receiving less than stellar reviews. However, the lapse in critical acclaim may have been an unfortunate result of a deviation from form. Part of Thor: Ragnarok's success rested in Waititi's ability to transform Thor's character arc into an underdog story, with Waititi admitting it was difficult "to come up with all these new ideas to try and make something as good if not better than the last one."
An Island Boy at Heart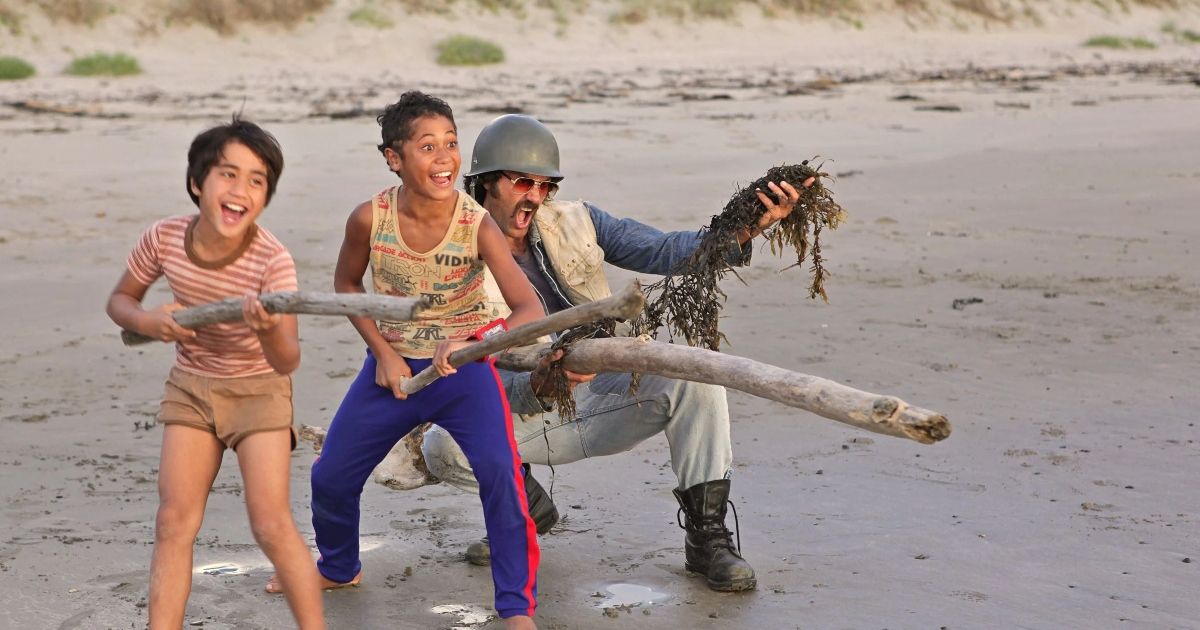 If Waititi's last four titles represent his newfound partnership with Hollywood, his first four films neatly represent his independent filmmaking career. Waititi's first four features were all produced within the New Zealand film ecosystem, with his second feature, Boy (2010), receiving support from the Sundance Institute. As a film director, Waititi single-handedly represents New Zealand film, with two of his films at one point claiming the highest-grossing title in the country.
As a self-proclaimed "Polynesian Jew," it's clear Waititi's early films are always wrestling with his Jewish and Maori identities. While Boy is a quasi-autobiography of Waititi's life growing up in Waihau Bay, New Zealand, Hunt for the Wilderpeople is a more direct representation of this identity conversation. The 2016 film follows Ricky Baker, a teenaged Maori foster child, and his gray-haired "Uncle" Hector as they get caught up in a wild police chase through the New Zealand bush and certainly deals with themes of institutionalization, colonization, and redemption.
Related: Will Taika Waititi Create Everything He Wants To?
Hunt for the Wilderpeople and Boy and the 2014 mockumentary What We Do in the Shadows are early examples of Waititi's brilliant underdog stories and witty, self-deprecating humor. Combined with his indie spirit and dedication to his Pacific Islander identity, Waititi's comedic style will hopefully bubble to the surface again in Next Goal Wins. The upcoming film centers on the Pacific Islands as the cinematic backdrop with an exaggerated underdog story arc absurd enough for Waititi's comedic appetite. The underdog element is also a perfect story arc for a sports movie, as seen in the likes of Cool Runnings and Coach Carter.
Not only does Taika Waititi's homecoming mean that he will be tapping into, in part, his own lived experiences, but also the various cultural and societal concepts of a traditional Kiwi, or pertinently, in Next Goal Wins' case, a South Sea Islander. Whether it is in Ken Loach's sobering movies about British working-class life or Woody Allen's New York-based flicks, there is an unpretentious authenticity to Waititi's movie-making when he's filming in his natural habitat in that tiny pocket in the Pacific.
Hollywood Meets Taika's Unassuming World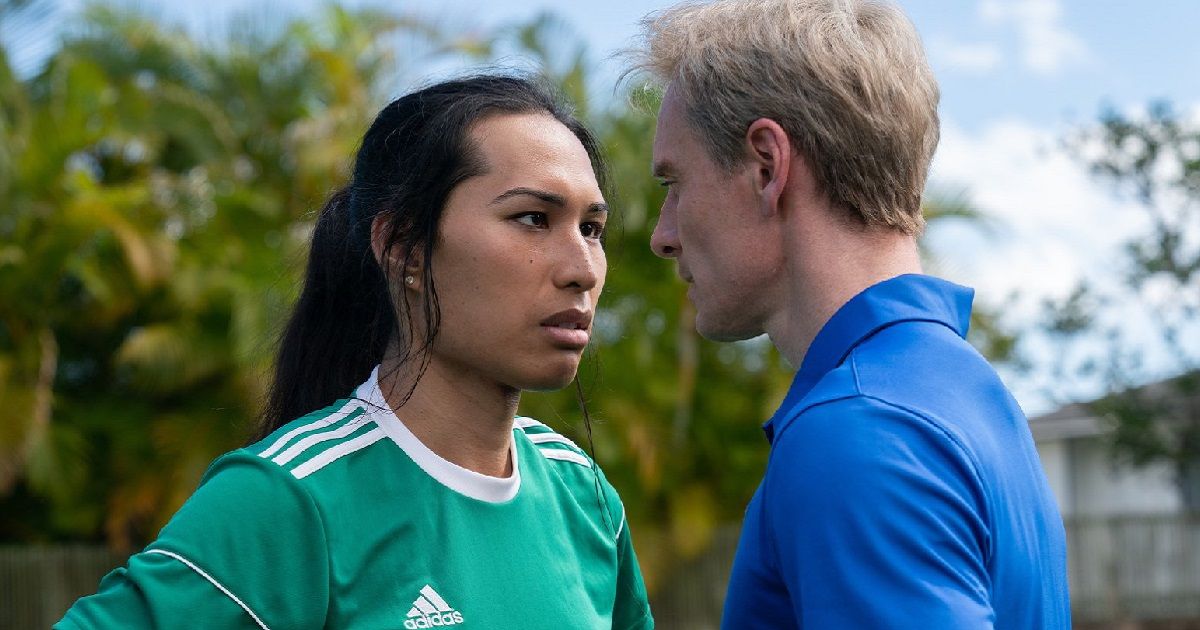 As Taika Waititi's storied filmmaking career continues to chug forward, it's exciting to see him return to a familiar place. Much like Alfonso Cuarón and Alejandro G. Iñarritu returning to Mexico to film Roma and Bardo, respectively, it's always interesting to see how a filmmaker's career in Hollywood affects their movies when they return home. Next, Goal Wins certainly looks to be a long-awaited return to Waititi's roots.
Since 2014, Waititi's filmmaking career has come on leaps and bounds as previously discussed. Having originally begun his journey as an auteur in the relatively insular, modest confines of the isle of New Zealand, famously the home of the Lord of the Rings production and, of course, Peter Jackson, this fusion of new meets old is one that has provoked great intrigue. Waititi's ability to maximize resources at his disposal, no matter how large or small, has rightly made him one of the most highly sought-after directors in the industry.
The four films he has shot in New Zealand so far have all been low-budget indie flicks, with a combined budget of just $7.5 million, working out at $1.8 million per film. While it is by no means the colossal budget he had to play with for the likes of Thor: Ragnarok or Thor: Love and Thunder, $14 million is almost double the budget of his last four films in his homeland combined. As such, with the considerably heftier financial backing of Next Goal Wins, as well as the addition of the supreme acting talent of Michael Fassbender as the film lead, it will certainly be interesting to see how Waititi, a man who has built a career on foundations laid by indie cinema, translates his vision on the big screen with so many disparate parts melded together.
Creatively Free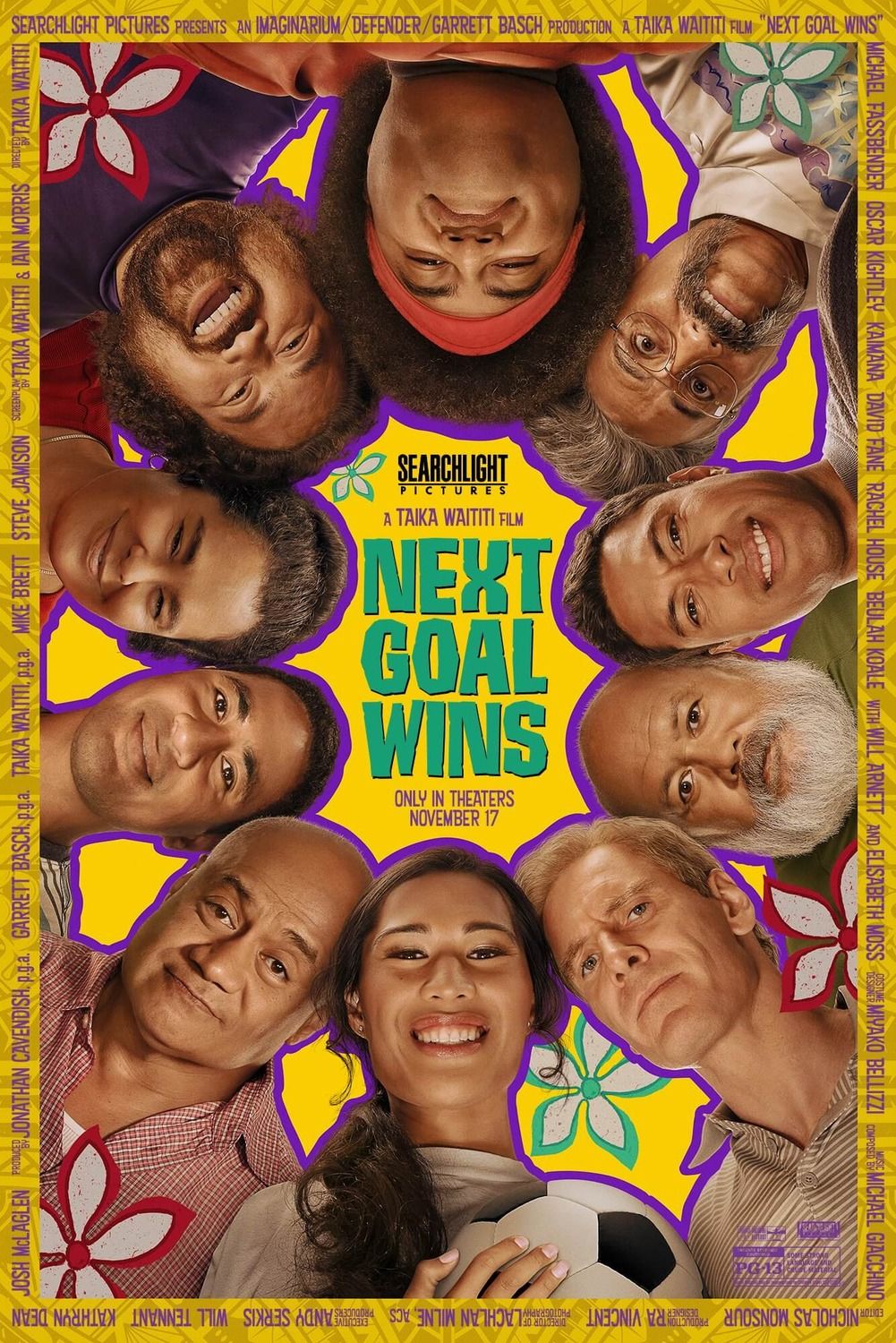 Release Date

November 17, 2023

Director

Taika Waititi

Cast

Michael Fassbender, Elisabeth Moss, Rhys Darby, Will Arnett, Angus Sampson

Rating

PG-13

Runtime

1hr 43min

Main Genre

Comedy

Genres

Comedy, Drama, sport

Studio

Fox Searchlight Pictures, Imaginarium Productions, Searchlight Pictures

Writers

Taika Waititi, Iain Morris

Tagline

Be Happy.
Thor: Love and Thunder is certainly one of the most divisive entries in the MCU. While audiences embraced Waititi's take on Thor in 2017, five years later, audiences were tired of it. Thor: Love and Thunder gave audiences more of the same, but the magic did not strike twice. It can't be a case of Marvel Studios micromanaging him. If anything, they gave him free rein, something they rarely afford any director.
The mixed reaction to Thor: Love and Thunder might have been seen as a sort of "Taika Waititi fatigue" that started to permeate around the release of Jojo Rabbit as some audience members did not mesh with Waitit's humorous take on fascism. His role in Free Guy and Lightyear was criticized for being too much Waititi. Like any great artist, what was once fresh and new to many becomes overexposed.
Next Goal Wins now makes Waititi, like the subjects in his film, the underdog. He is going back to a smaller-scale film, one that is not looking for awards buzz but more looking just to be a fun comedy. While it has stars like Michael Fassbender, it also features predominantly actors of Samoan descent, allowing him to spotlight talent that otherwise does not get represented in mainstream film. Next Goal Wins is a classic Taikia Waititi movie, one that his fanbase is likely very nostalgic for.
on bbc news
on hindi news
on the news today
on channel 7 news
ôrf news
campo grande news ônibus
ôpera news
campo grande news greve de ônibus
l1 news horário dos ônibus
l1 news ônibus
lago azul news ônibus
news österreich
news österreich heute
news österreich aktuell
news öffentlicher dienst
news österreich corona
news öl
news österreich orf
news ö3
news österreich heute aktuell
news österreich sport
ö24 news
ölpreis news
öbb news
ösv news
österreich news krone
övp news
özil news
öffentlicher dienst news 2023
österreich promi news