Over the past few months, the clown faced villains of Joker Incorporated have pushed their heroic counterparts in the extended Batman Family to their limits. By taking hostages across the globe and using themselves as living fuses, the members of Joker Incorporated have crafted a scenario in which the heroes' giving up on their most core principle seems like the only option. Even worse, one villain made it clear that some of this could have been avoided a long time ago, if only Batman hadn't taught the others how to make their own worst enemies.
While various members of the eponymous team of Batman Incorporated #11 (by Ed Brisson, John Timms, Sergio Acuna, Nikola Cizmesija, Rex Lokus, and Clayton Cowles) face off against their villainous counterparts around the world, Raven Red finally gets to confront Dusty Bronco — the one who shot his father. Though Raven Red is focused solely on revenge for the attack against his family, Dusty Bronco has his sights set on an entirely different kind of vengeance. As the villain explains, it was Man of Bats who set him on a course to become a murderous clown in the first place. Before Dusty Bronco ever joined the Joker, he was an injured rodeo clown who, unable to afford an actual doctor, turned to street dealers to ease his physical pain. During an otherwise bloodless purchase, Dusty Bronco and the dealer were viciously attacked by Man of Bats and Raven Red, leaving the former with more pain than ever before and a reason to put it to horrifying use.
RELATED: Red Hood's Father is Pulling Off Jason Todd's Best Trick
Batman's Long History of Creating His Own Worst Enemies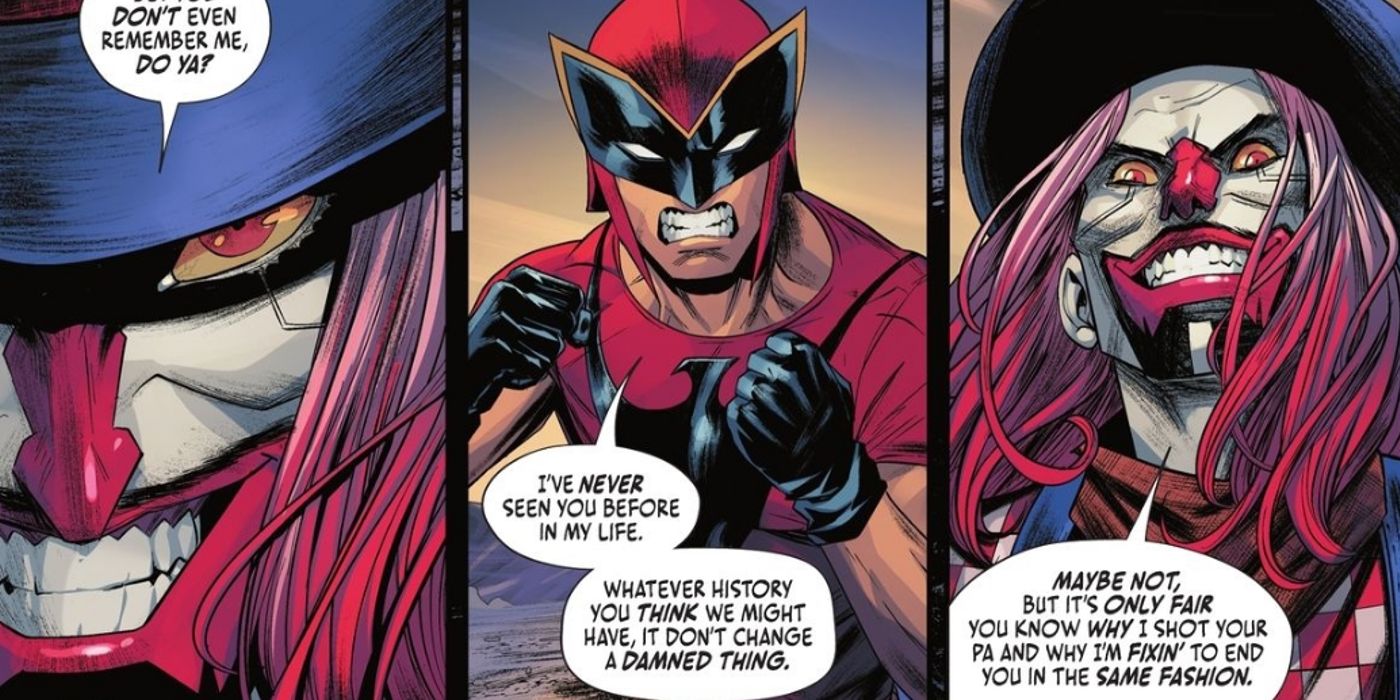 This story might sound like a tragic misunderstanding. However, digging deeper reveals a deeply troubling indictment of the methods and mindset employed by most members of Batman Incorporated, not to mention their founder. Rather than establishing any sort of moral gradient or attempting to approach things from a nonviolent angle, Batman and those who operate in his shadow have always been quick to throw Batarangs first and ask questions later. This has cultivated the Batman Family's wider reputation as some of the most relentless and effective heroes in the world.
Unfortunately, this has inadvertently led Batman and others to make supervillains out of people who likely would've slipped into obscurity or stepped away from crime altogether if given the chance. The most memorable of these instances is almost certainly the Joker himself, whose most frequent origin story leans directly into this trope. As seen so many times before, the Joker's first encounter with Batman ended with the villain, then known as the Red Hood, falling into a vat of chemicals that transformed him into the Clown Prince of Crime. This particular origin is so indelible to the character that it has been retold and rewritten everywhere from the comics to Tim Burton's 1989 Batman feature film. However, it only scratches the surface of the more systemic issue at hand.
RELATED: Batman: The Joker Killed Red Hood's Father
Batman's Supervillain Problem Runs Deeper Than His Usual Rogues Gallery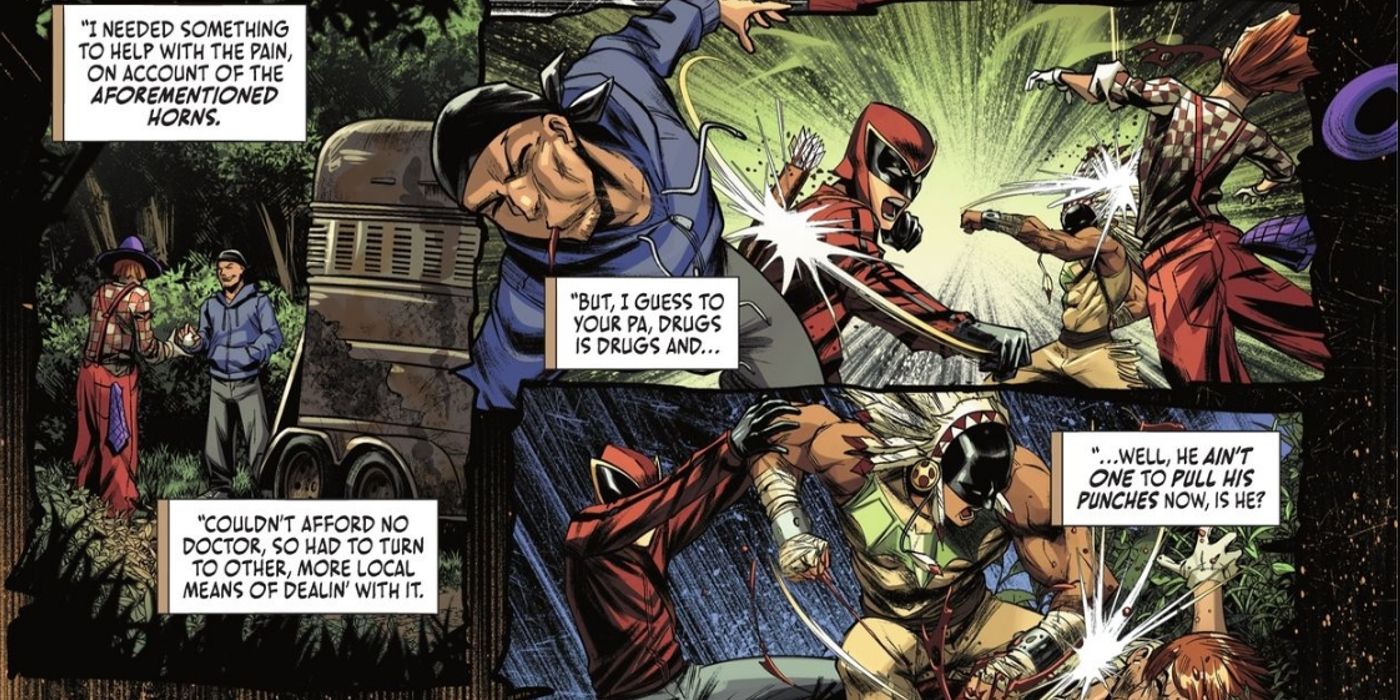 Apart from the Joker, various stories explore the Dark Knight's direct impact on the lives of characters like Pamela Isley, who turned her dismissal into the drive to become Poison Ivy. In some cases, Batman personally put people into positions of power that they would abused as villains, such as the infamous Azrael and D-list menace Lock-Up. While Batman or any of his associated heroes could easily justify their actions to themselves or their peers, the hypocrisy in those actions goes hand in hand with behavior the Batman Family frequently displays.
Though overt violence and fear are the backbone of Batman's methodology, the extent to which he will use them is determined by some exceptionally vague boundaries. Guns are off the table entirely as far as the Dark Knight is concerned, yet he's come to terms with allies such as Jason Todd making guns a regular part of his arsenal. Similarly, Batman frequently relies on projectile weapons of his own ranging from harpoons to explosives, which he apparently has no qualms about for the simple fact that there are no traditional bullets being fired. All the same, the Dark Knight has skirted with crossing his line against killing when he buried KGBeast alive behind a brick wall in 1988's Batman #420 (by Jim Starlin and Jim Aparo). Although that particular encounter has since been retconned, it still ties back to the idea that all of Batman's hard and fast rules have only done more harm than good.
RELATED: Batman's Global Alliance is on the Verge of Civil War — and the Dark Knight Might Cause it
Why a Black-and-White View of Crime Makes Batman's Job Harder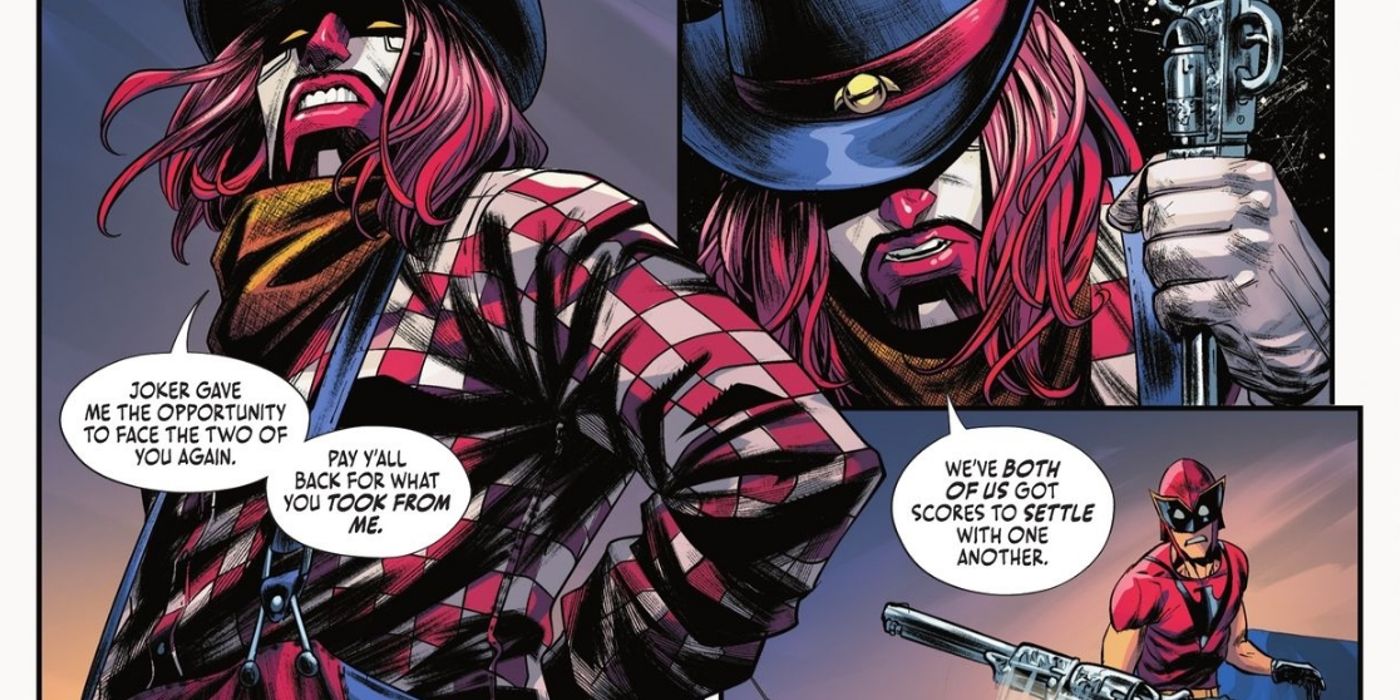 By approaching all crime as the same general level of evil, Batman simply doesn't allow for any real nuances to be considered before leaping into action. He may have gotten somewhat better about this over the years, but not by any majorly meaningful stretch — especially not where his successors are concerned. In the case of Raven Red and Man of Bats, embracing Batman's most basic tenets without ever questioning the logic they are based in gave rise to the very villain who could end both of them. Worse still, not a single member of the wider Batman Family seems to recognize this approach for the endemic problem that it is. This means they're doomed to keep repeating this mistake as the years go by.
After all of this, there's a good chance Raven Red's eyes will now be open to this truth, no matter how unnerving it might be. Even if they are, however, there are still dozens of other heroes just like him who will need to learn that lesson for themselves. Whether they do that without creating further villains for themselves in the process will remain to be seen, but if any of them can learn from Batman's mistakes, then some of them will have been worth it.
on bbc news
on hindi news
on the news today
on channel 7 news
ôrf news
campo grande news ônibus
ôpera news
campo grande news greve de ônibus
l1 news horário dos ônibus
l1 news ônibus
lago azul news ônibus
news österreich
news österreich heute
news österreich aktuell
news öffentlicher dienst
news österreich corona
news öl
news österreich orf
news ö3
news österreich heute aktuell
news österreich sport
ö24 news
ölpreis news
öbb news
ösv news
österreich news krone
övp news
özil news
öffentlicher dienst news 2023
österreich promi news