The nature of the movie business is that if a film makes money, there's a better than not chance a sequel will come along. Should the sequel fare well at the box office, it's almost a guarantee that a franchise will be born, but not all films series are good, or even wanted by audiences.
The horror genre is unique in that the budgets are generally low, so they almost always make money. Studios will crank out sequels, because known properties are less risky than original concepts, which leads to seemingly endless horror franchises that far outlive their entertainment value.
RELATED: 10 Horror Remakes That Are Actually Better Than the Original
10
V/H/S
8 Films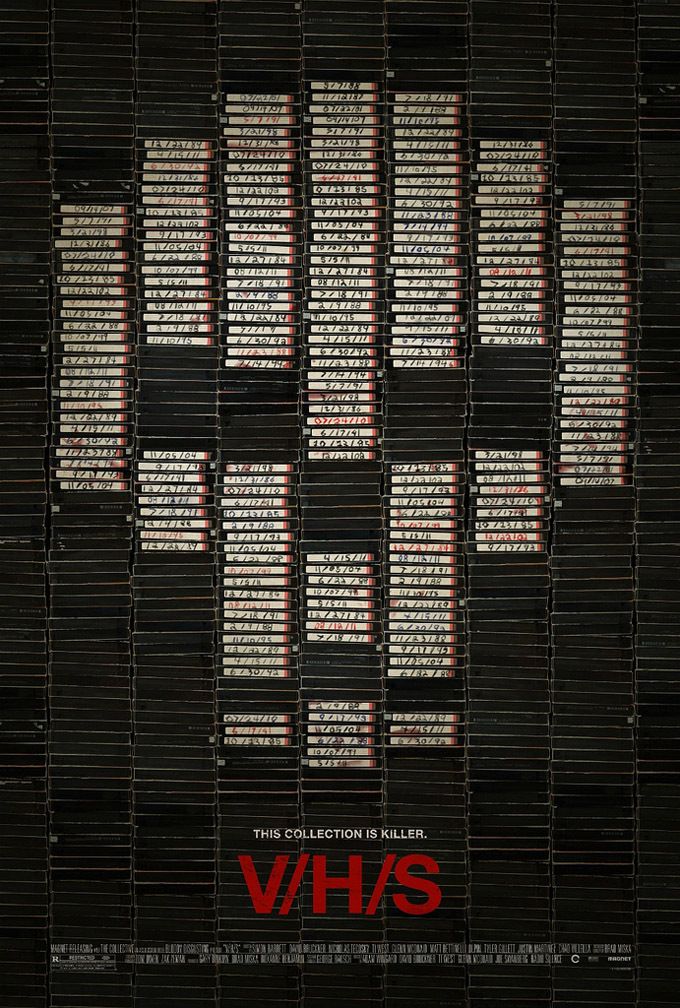 V/H/S
When a group of misfits are hired by an unknown third party to burglarize a desolate house and acquire a rare VHS tape, they discover more found footage than they bargained for.
First Film

V/H/S

Latest Film

V/H/S/99

Cast

Simon Barrett, Hannah Fierman, Adam Wingard, Justin Welborn
By 2012 the found footage horror genre was as played out as it could be, but the makers of V/H/S thought they could squeeze a little more out it with an anthology film. It was a very modest success, earning back the budget and a few extra bucks in profit, but it wasn't very highly regarded by critics or audiences.
A sequel seemed unnecessary, and seven would be pure madness, but that's exactly what happened. There are a total of six films in the main series and two spin-offs, with a ninth installment scheduled for 2024. There is no indication that any of the sequels made money or that there was a rabid fan base begging for more, and yet it continues.
9
Friday the 13th
12 Films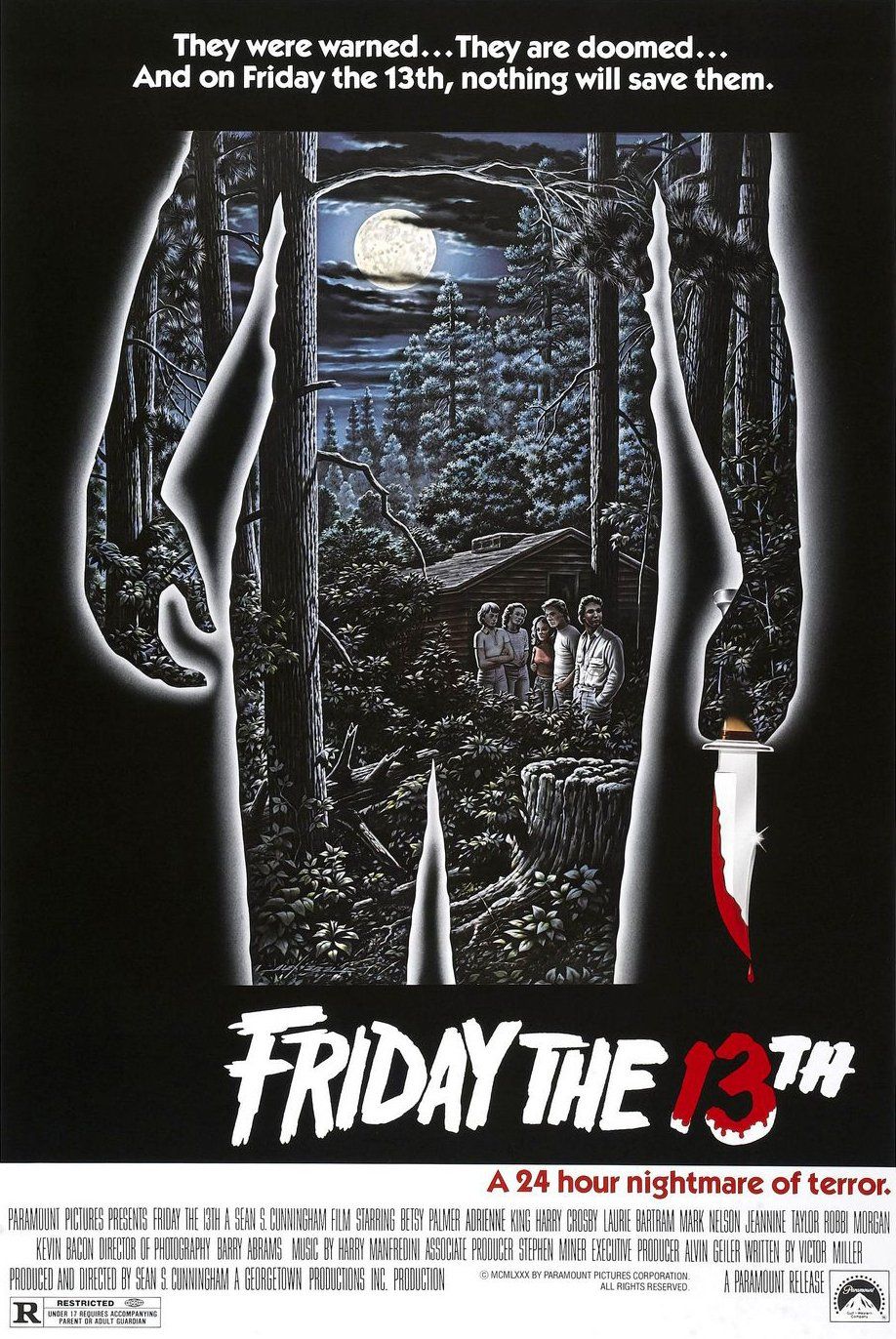 A group of camp counselors trying to reopen a summer camp called Crystal Lake, which has a grim past, are stalked by a mysterious killer.
The original Friday the 13th is a slasher classic, but the franchise wasn't fully realized until Part II, when Jason was established as the unstoppable killing machine audiences embraced. There is a Tommy Jarvis story arc from The Final Chapter through Jason Lives that represents the best the Friday the 13th series had to offer.
After the fifth film, the franchise should have ended, but it suffered on for another five, plus an unnecessary reboot. When Jason started going to New York, Hell, and outer space, it was a clear indication the franchise was off track and that the movies were simply being made for a pay day.
RELATED: 10 Great Slasher Movies With The Highest Kill Counts
8
Jaws
4 films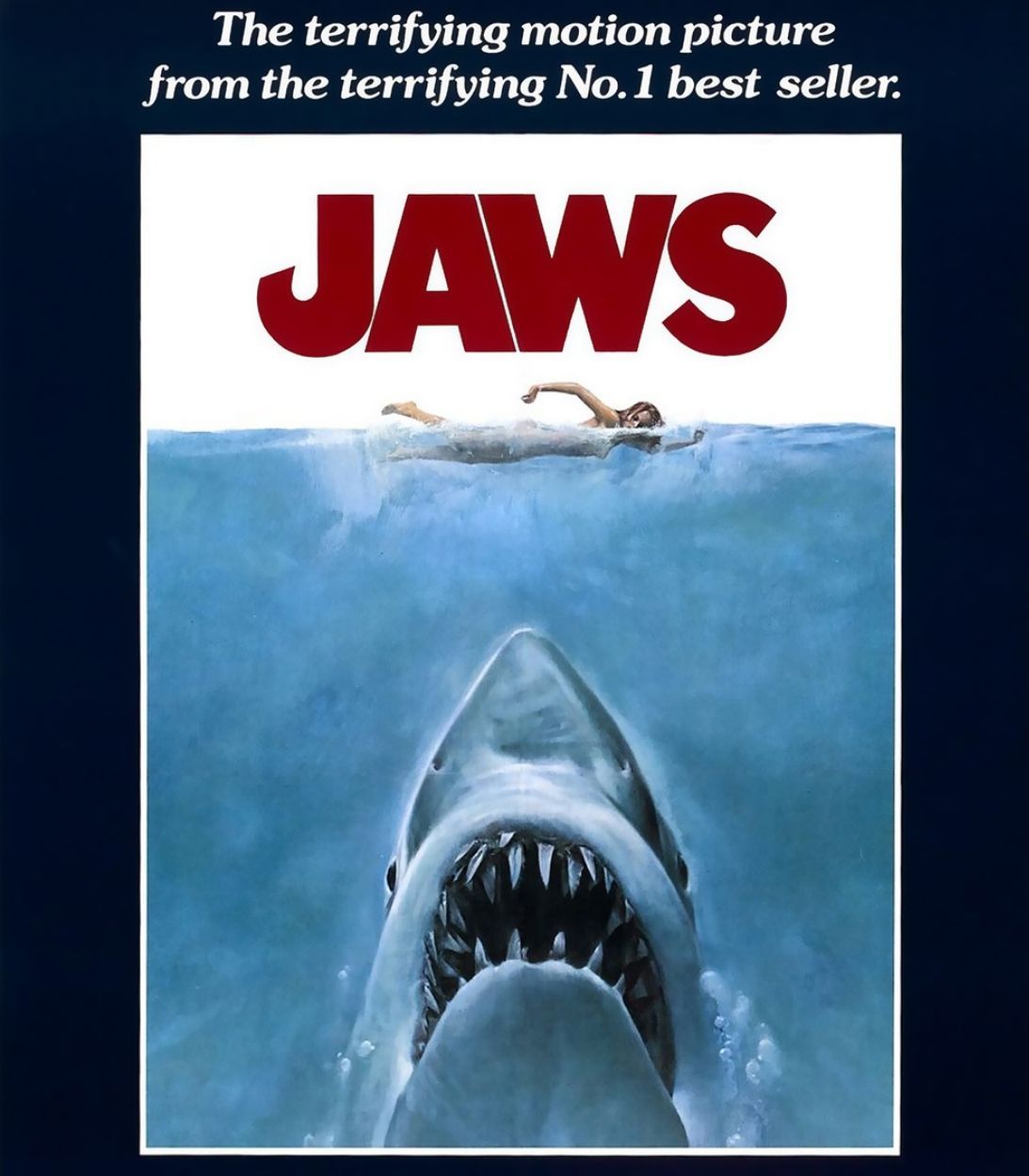 Jaws
When a killer shark unleashes chaos on a beach community off Cape Cod, it's up to a local sheriff, a marine biologist, and an old seafarer to hunt the beast down.
Rating

PG

Studio

Universal Pictures
Jaws battles with The Exorcist atop most of the greatest horror movie lists and is widely regarded as one of the scariest ever made. Steven Spielberg's 1975 classic was very nearly perfect and didn't require a sequel, but it was such a raging success that Jaws 2 followed three years later. The second installment wasn't horrible, but it was a far cry from the original.
Things should have ended there, but Jaws 2 made over $200 million, so a Jaws 3-D cash-grab came next. The fourth film, Jaws: The Revenge, saw the shark franchise jump the shark with the ridiculous story that saw the great white follow Chief Brody's wife to the Bahamas for some pay back. Thankfully the last film was a bomb that ended the misery.
7
Leprechaun
8 Films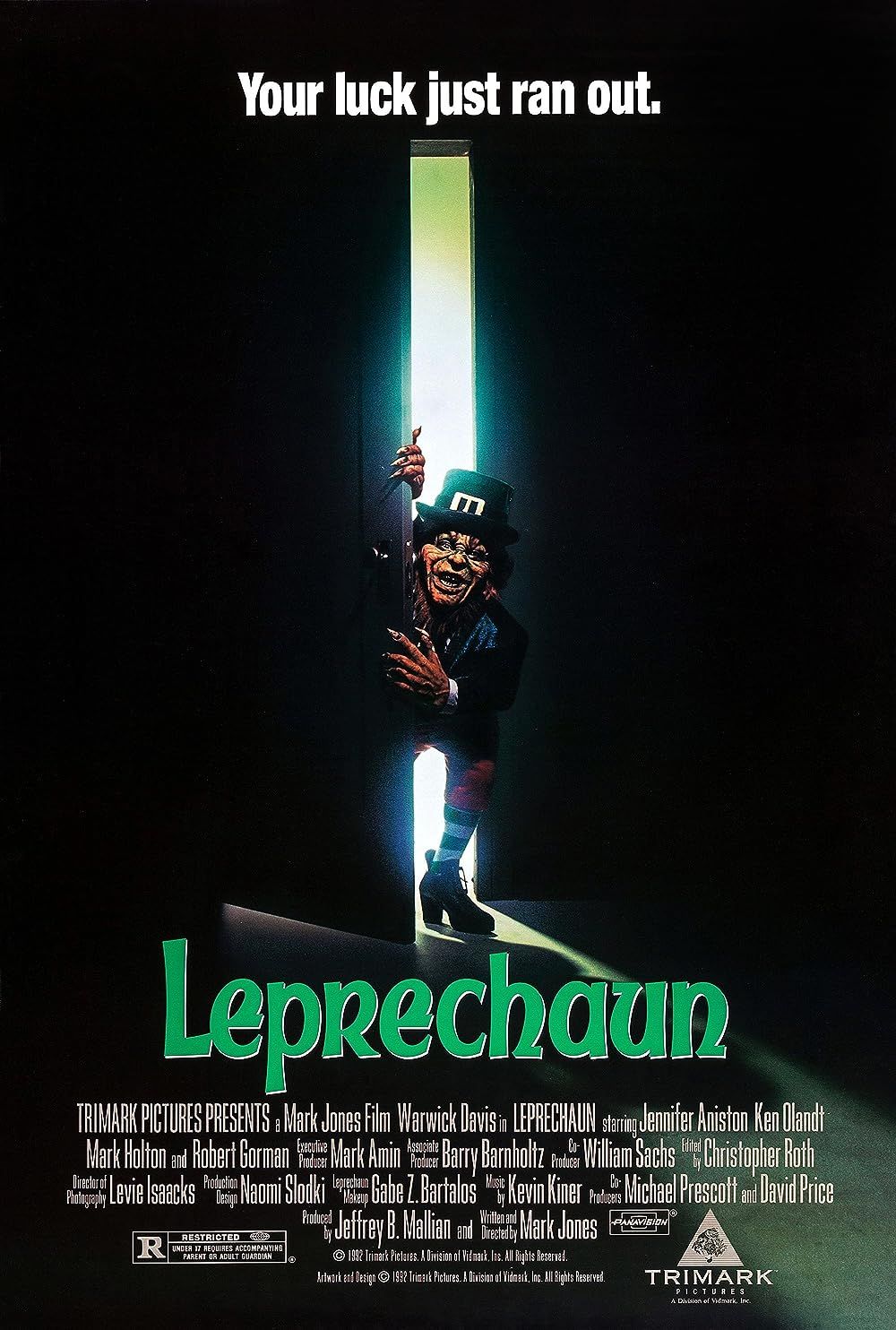 An evil, sadistic Leprechaun goes on a killing rampage in search of his beloved pot of gold.
First Film

Leprechaun

Latest Film

Leprechaun Returns

Cast

Warwick Davis, Linden Porco, Dylan Postl
The first Leprechaun movie in 1993 is one of the silliest horror movies ever made, trading in scares for wacky hijinks. It did launch Jennifer Aniston's and, more importantly, made money, so a sequel was inevitable. Leprechaun 2 was somehow even goofier and ended up flopping in theaters, giving hope that two movies would be it.
As it turns out, two movies was it for theatrical releases, because the franchise went straight-to-video for a series of increasingly awful sequels. The Killer Leprechaun went to Las Vegas, outer space, and made a couple of visits to the 'hood. Even the 2010s gritty reboots were video-on-demand, which begs the question of why these unwanted movies keep getting made.
6
Tremors
7 Films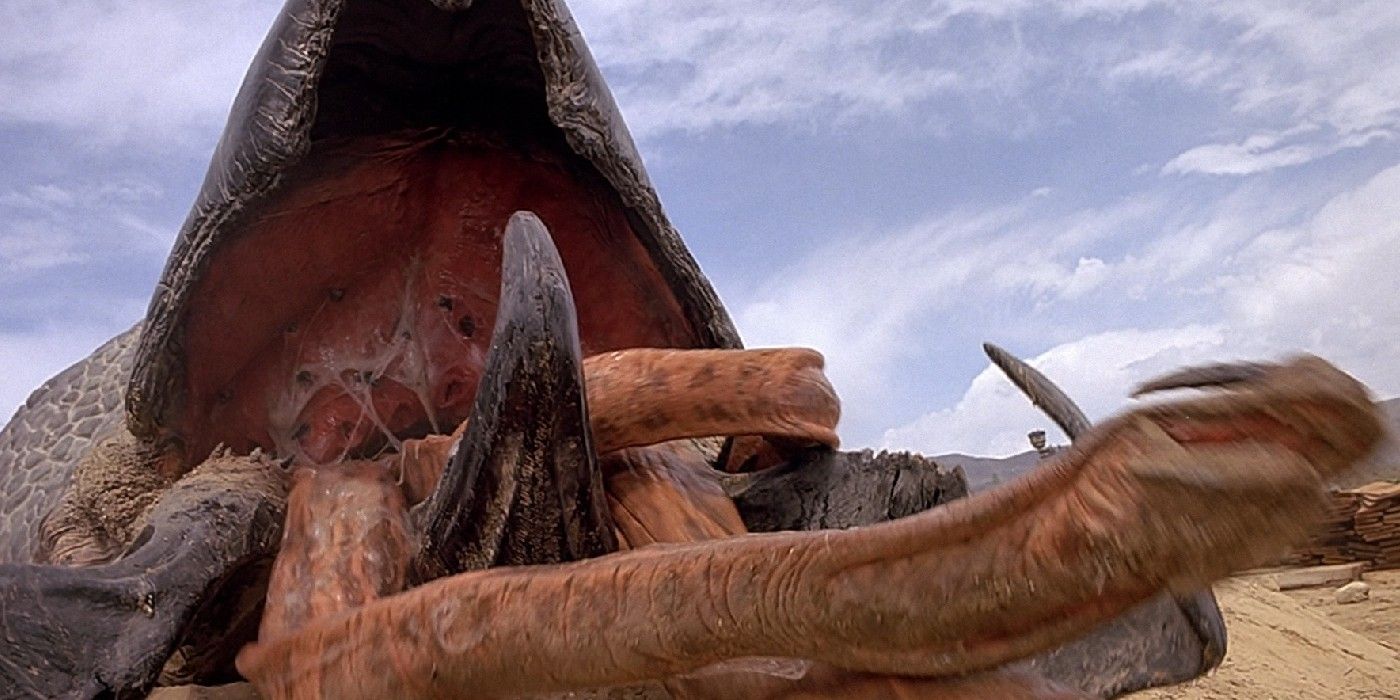 Released in 1990, the original Tremors was a fun movie, but a box office disappointment, losing an estimated $4 million for Universal Studios. It did become a cult classic, so it was resurrected as a straight-to-video franchise that nobody asked for. Fred Ward came back for the first sequel, but it was so bad, he bailed on the franchise.
Michael Gross however has stuck withe Tremors from the first film through the 2020's Tremors: Shrieker Island. Gross even starred in the ill-fated SyFy television series, Tremors, that was so bad it was canceled half-way through the first season. SyFy apparently didn't learn their lesson and ordered a second Tremors series, only to drop it after the pilot was shot.
RELATED: The 10 Best Campy Horror Movies From the '90s
5
Resident Evil
7 Films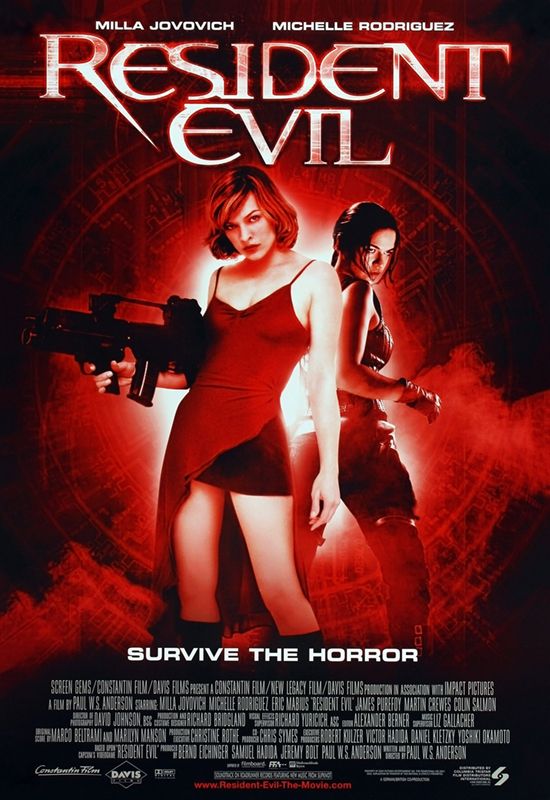 A special military unit fights a powerful, out-of-control supercomputer and hundreds of scientists who have mutated into flesh-eating creatures after a laboratory accident.
Release Date

March 15, 2002

Director

Paul W. S. Anderson

Cast

Milla Jovovich, Michelle Rodriguez, Ryan McCluskey, James Purefoy

Rating

R

Runtime

100 minutes

Genres

Action, Horror, Sci-Fi

Studio

Columbia Tristar Pictures
Resident Evil, released in 2002, is one of the few video games that was adapted into an amazing film. Capturing the morbid fun of the game, the movie expanded the story with incredible action, great special effects, plenty of scares, and one of the best female butt-kickers in Alice. It is also part of one the top grossing horror franchises, that simply didn't know when to quit.
It's not like the Resident Evil films had a radical drop-off, where it was clear they needed to stop. Rather, each sequel was a little less good than the movie before it and then seemingly without warning, they got pretty unwatchable. Resident Evil: Welcome to Raccoon City in 2021 was attempt to breath new life into the series, but it was a collosal flop, as was the single-season Netflix series.
4
Hellraiser
11 Films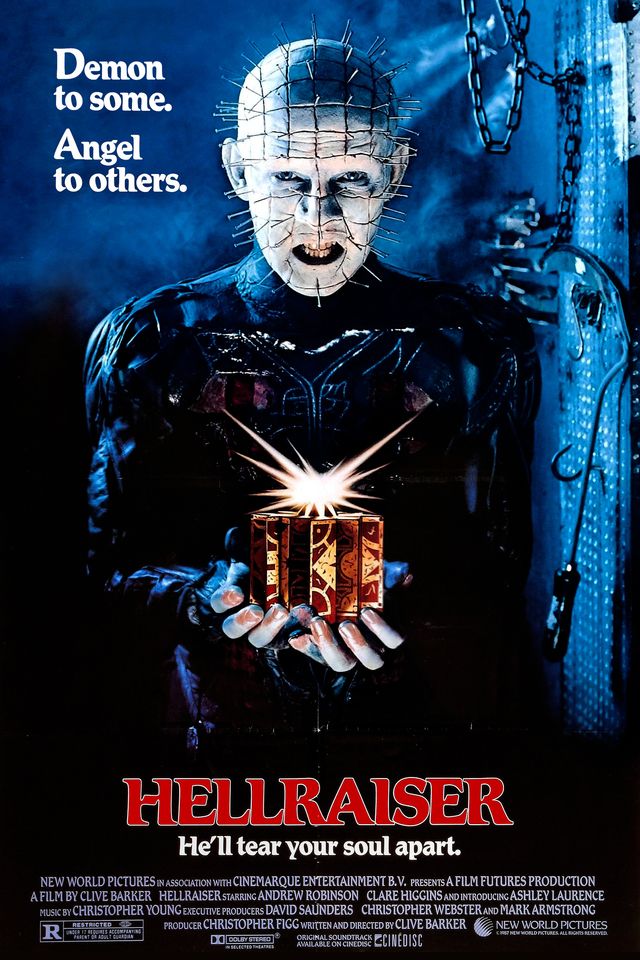 Hellraiser (1987)
A woman discovers the newly resurrected, partially formed, body of her brother-in-law. She starts killing for him to revitalize his body so he can escape the demonic beings that are pursuing him after he escaped their sadistic underworld.
Release Date

September 18, 1987

Director

Clive Barker

Cast

Andrew Robinson, Clare Higgins, Ashley Laurence, Sean Chapman, Oliver Smith, Robert Hines

Rating

R

Runtime

94 minutes

Genres

Horror
Cenobites are undeniably creepy and Pinhead is a horror icon, but the truth is that the original Hellraiser movie in 1987 wasn't very good. With low production value and hammy acting, it failed to capture the terror of Clive Barker's novella. It did have a good budget-to-box office ratio and so the incomprehensible Hellbound: Hellraiser II was released the following year.
After the first film, Hellraiser movies ceased to be profitable and yet, almost like clockwork, a new one has been released every couple of years bringing the franchise to a total 11 films. The most recent, Hellraiser in 2022, was a reboot of the original that was Hulu exclusive, which is only slightly more prestigious than being a Roku Channel or Tubi original.
3
Saw
10 films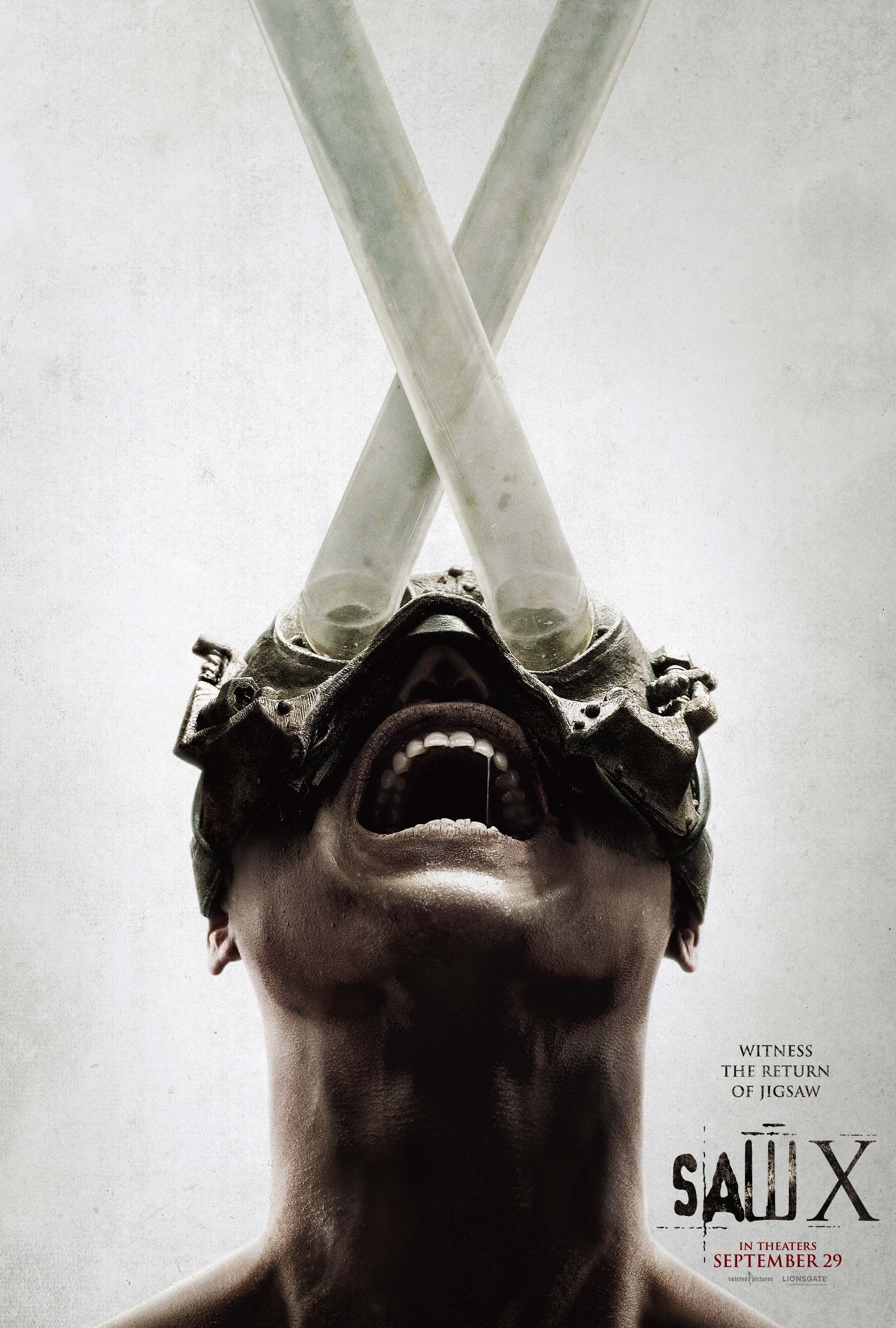 A sick and desperate John travels to Mexico for a risky and experimental medical procedure in hopes of a miracle cure for his cancer only to discover the entire operation is a scam to defraud the most vulnerable.
Release Date

October 27, 2023

Director

Kevin Greutert

Cast

Shawnee Smith, Michael Beach, Tobin Bell, Synnøve Macody Lund

Rating

R

Runtime

118 minutes

Genres

Horror
When Saw came out in 2004, it was a terrifyingly original film that re-imagined what the horror genre could be. With a gripping story, horrifying consequences, and violently raw effects, it single-handedly upset the stagnant genre, ushering in the era of torture porn. It also made over $100 million on a modest budget of $1 million, so a sequel was a forgone conclusion.
Saw II wasn't bad and neither was Saw III, but they were just more of the same and didn't advance the story. This is true of all 10 entires in the franchise, in that producers more or less told the same story over and over. Unlike some horror franchises that continued making sequels after they bombed, all the Saw films have been moneymakers, so expect this broken record to play on.
2
Children of the Corn
11 Films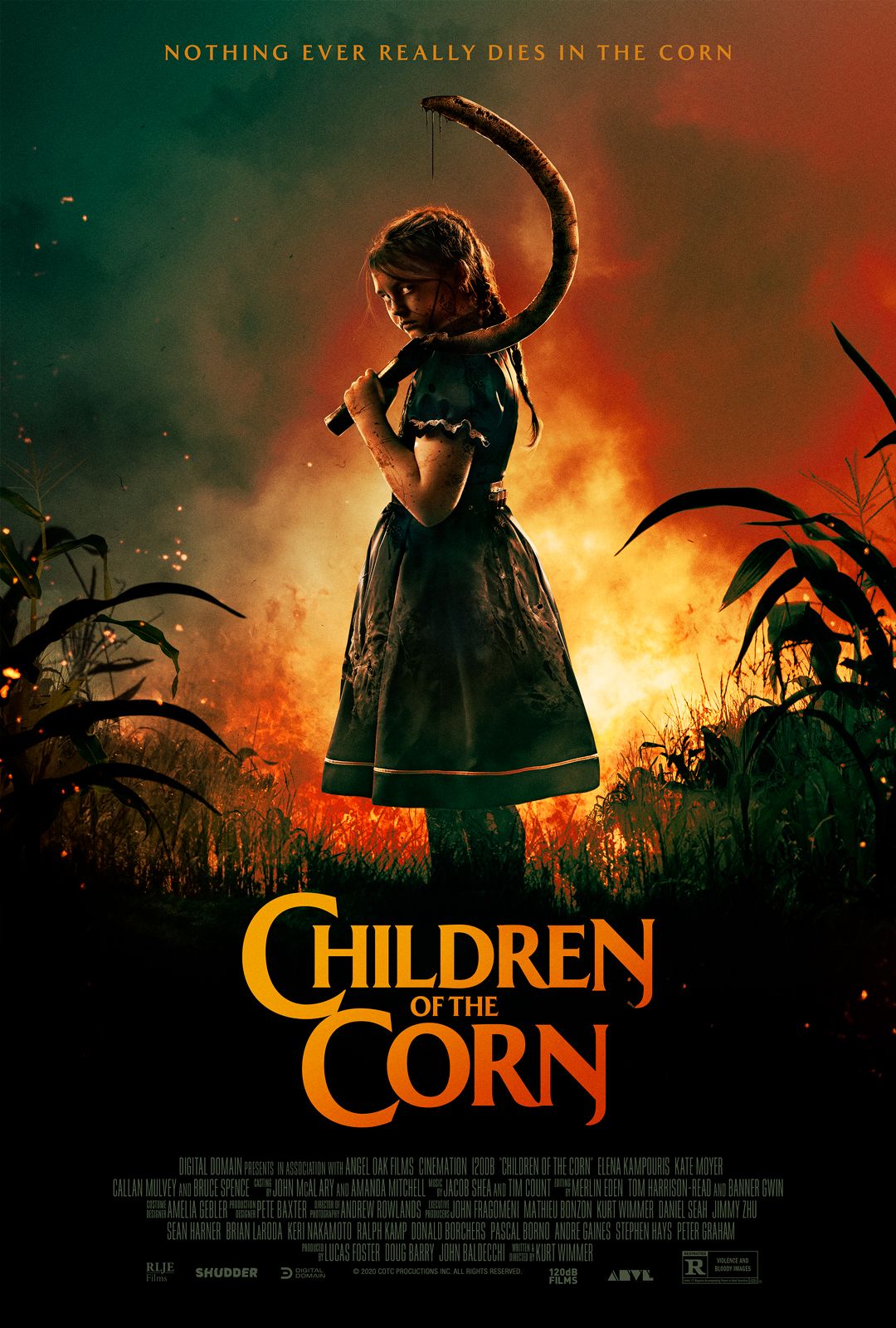 Children of the Corn (2023)
The film describes the events leading up to, and including, the massacre of the adults of a small town in Nebraska by their children, after the adults' irresponsibility ruins the crop and the children's future.
Release Date

March 21, 2023

Director

Kurt Wimmer

Cast

Elena Kampouris, Callan Mulvey, Bruce Spence, Kate Moyer

Rating

R

Runtime

93 minutes

Genres

Horror
Most people, including hardcore horror fans, would probably be surprised that there are 11 Children of the Corn movies. The original, released in 1984, was based on a Stephen King short story, and even by the low bar of 80s King adaptations was a real stinker. Not only was it comically bad, it crashed at the box office and was panned by the critics.
Children of the Corn II: The Final Sacrifice was also a flop and unfortunately wasn't, as the name would suggest, the final movie. It was the last to be theatrically released, but inexplicitly another seven sequels and two reboots would go straight-to-video. Children of the Corn: Runaway, the ninth in the franchise, is so inconsequential that it doesn't even have a Wikipedia page.
RELATED: 10 Horror Sequels That Went Off The Rails
1
The Amityville Horror
45 Films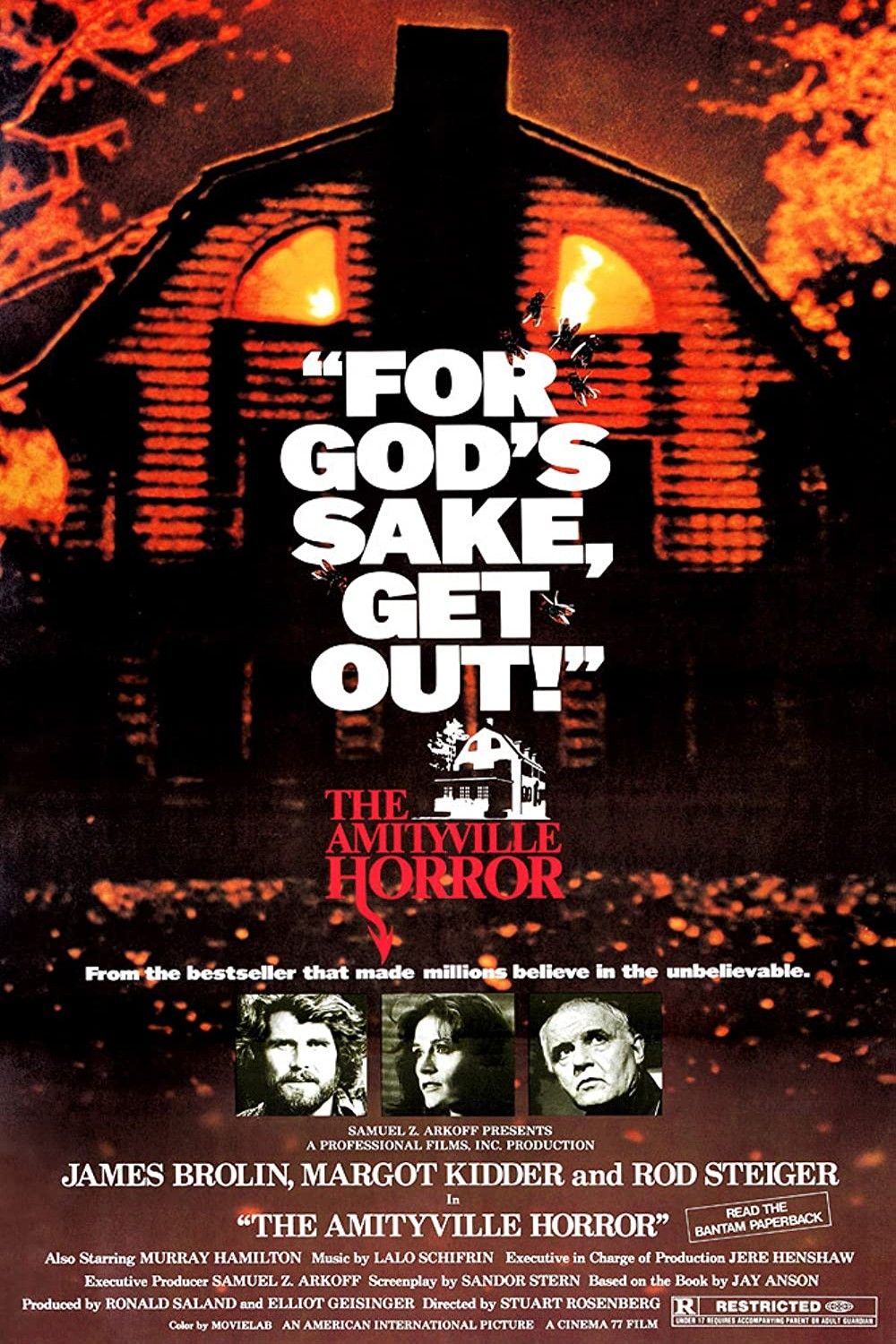 Newlyweds and their three children move into a large house where a mass murder was committed. They start to experience strange, inexplicable manifestations, which have strong effects on everyone living in or visiting the house.
Release Date

July 27, 1979

Director

Stuart Rosenberg

Cast

James Brolin, Margot Kidder, Rod Steiger, Natasha Ryan, K.C. Martel, Meeno Peluce, Don Stroud, Murray Hamilton

Rating

R

Runtime

118 minutes

Genres

Horror, Supernatural
The 1977 supernatural horror, The Amityville Horror, was supposedly based on a true haunting and was about as scary as a made-for-TV movie. It did however resonate with audiences and wormed its way into popular culture, so an obligatory sequel came out. Amityville II: The Possession was a flop, but as seems to be the case, propelled an unsuccessful nine-film franchise.
It doesn't end there however because there are another 36 or so movies based on the alleged Amityville haunting. Low budget filmmakers figured out that while the story has rights, nobody owns "Amityville" and they tacked it on to dozens of awful movies. Amityville in Space and Amityville In The Hood are just a few that tried to capitalize on the failures of numerous horror movie franchises.
on bbc news
on hindi news
on the news today
on channel 7 news
ôrf news
campo grande news ônibus
ôpera news
campo grande news greve de ônibus
l1 news horário dos ônibus
l1 news ônibus
lago azul news ônibus
news österreich
news österreich heute
news österreich aktuell
news öffentlicher dienst
news österreich corona
news öl
news österreich orf
news ö3
news österreich heute aktuell
news österreich sport
ö24 news
ölpreis news
öbb news
ösv news
österreich news krone
övp news
özil news
öffentlicher dienst news 2023
österreich promi news