Heart of Stone is the latest in a storied genre of action-espionage films. A modern answer to the Pierce Brosnan era of James Bond films, Heart of Stone is at its best when it embraces that tone and leans into a big scope. A quintessential Saturday afternoon action movie with just enough to say in-between action set-pieces, Heart of Stone isn't a game changer. But the Gal Gadot-led Netflix flick does offer a solid enough experience — bolstered by a strong cast and overall good execution — to justify a watch.
To her fellow MI-6 agents, Rachel Stone (Gal Gadot) is just a meek tech expert, still adjusting to work in the field alongside Parker (Jamie Dornan), Theresa (Jing Lusi), and Bailey (Paul Ready). In reality, she's a far more capable agent than any of them realize. Stone belongs to the Charter, a global peacekeeping force that has planted agents into much of the world's power structures — and works behind the scenes to ensure the world keeps spinning. Stone is confident in her work, even if the moral lines crossed by the organization are presented as morally murky at best.
RELATED: REVIEW: The Last Voyage of the Demeter is Based on a Book You Might Like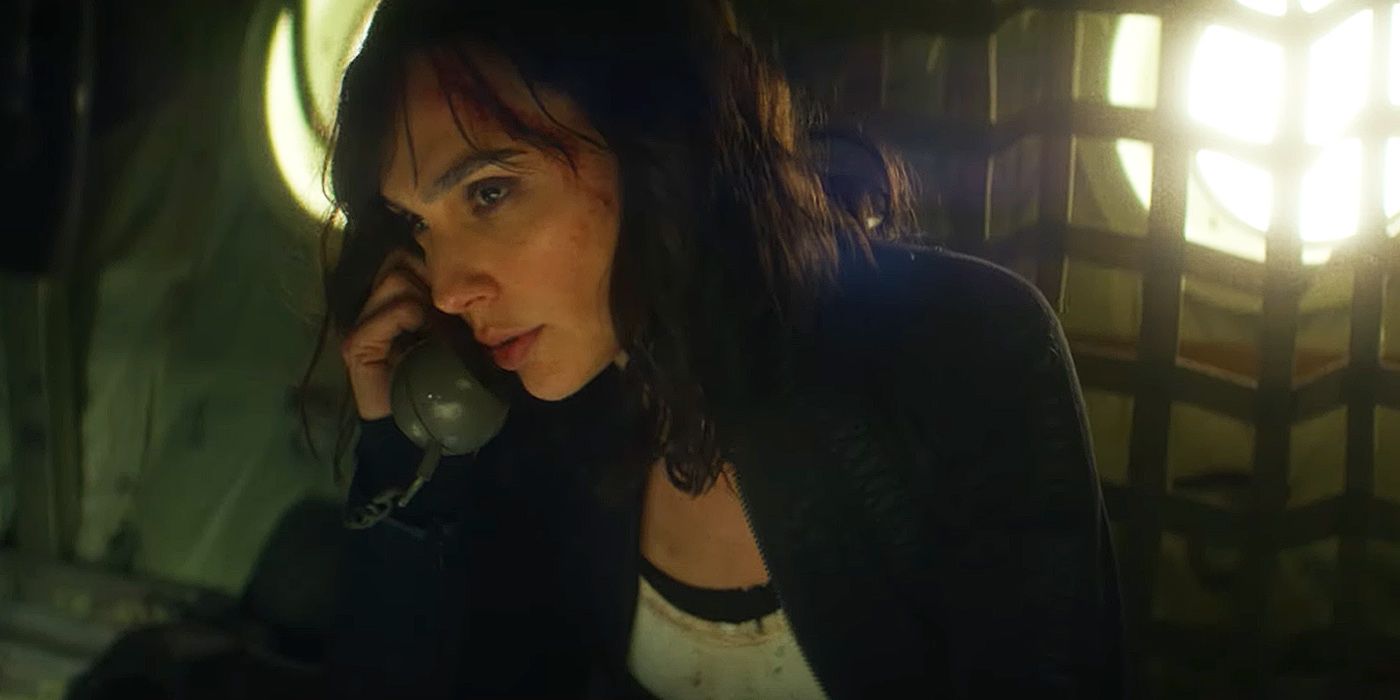 Working alongside her handler/mentor Nomad (Sophie Okonedo) and their resident tech-expert ally Jack of Hearts (Matthias Schweighöfer), Stone utilizes a super-advanced computer — the Heart — to predict scenarios and hack the world around them. Stone is initially at peace with her place in the world, even if the purposeful disconnect she has to embrace for her role leaves her somewhat adrift. But when the disruptive and brilliant Keya (Alia Bhatt) interrupts an operation, she sets off a series of events that reveal the true dangers in Stone's midst and a wild plot to steal the Heart for more vindictive reasons.
Written by Greg Rucka and Allison Schroeder, Heart of Stone is very much a throwback to an older era of spy flicks. The film specifically recalls the tone and tenor of James Bond films like GoldenEye and The World is Not Enough, with plenty of big action set-pieces and tightly constructed fight scenes. Gadot's wealth of experience in blockbusters and action movies proves to be a serious boon. Gadot imbues Stone with a reluctant charm that stands out from other protagonists in the genre. She's firmly aware and confident in her abilities, but there's a sadness to her performance that makes her quietly compelling. She's surrounded by a strong supporting cast, who imbues the film with flashes of levity. Dornan in particular is having a blast with his surprisingly multifaceted performance, finding a solid balance between his character's natural charms and role in the overall narrative.
RELATED: REVIEW: Oppenheimer is Christopher Nolan's Melancholic Masterpiece of a Biopic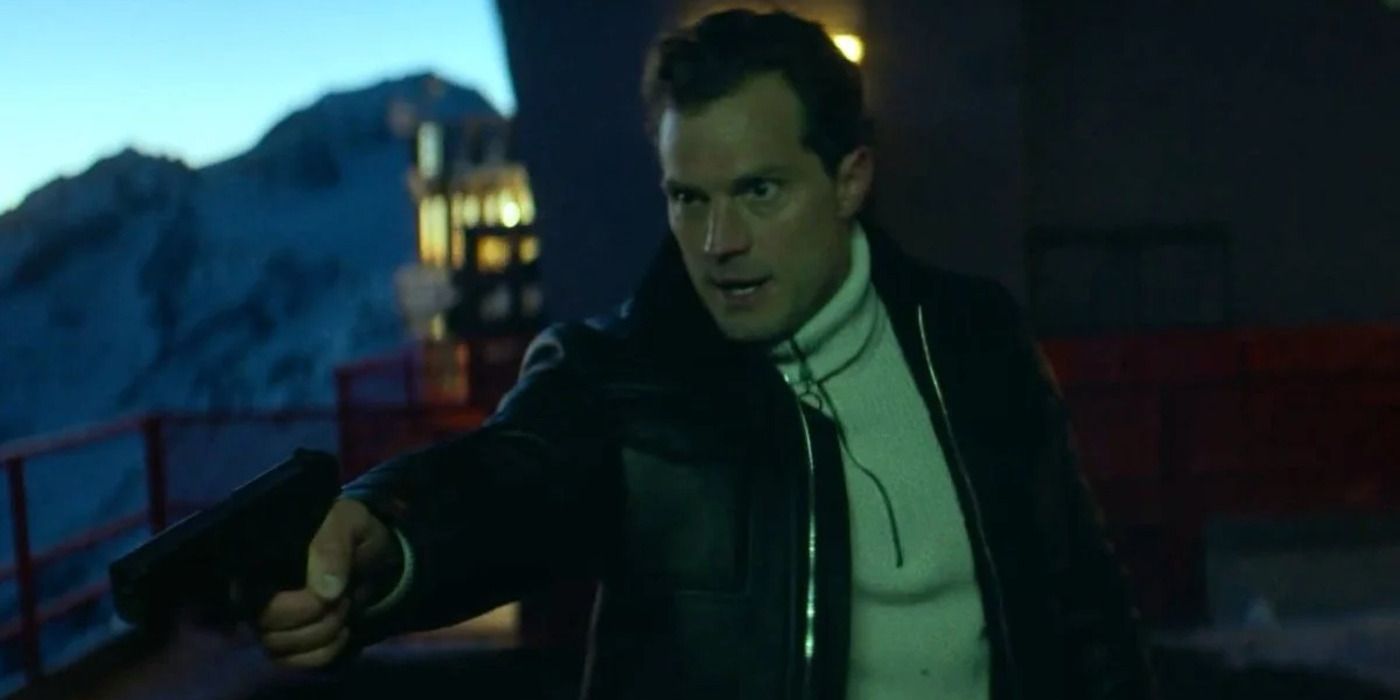 There are some interesting concepts at the core of Heart of Stone, but the film's focus is largely elsewhere. Rucka and Schroeder's script is good but flows best when it's just having fun. Similarly, Director Tom Harper is clearly having a blast with the film's bigger moments, finding a solid balance between big special-effects shots and practical effects. It's the smaller moments that slow the film down a bit, as it touches on heady and heavy topics that it doesn't quite have the bandwidth to fully commit to.
Heart of Stone's story doesn't break new ground, but it's not necessarily trying to. Instead, the film is at its best when it's just having fun with the traditional tropes of the genre. Questions of power, agency, and authority are bandied about but don't overtake the film's primary function as an action-adventure extravaganza. There are some truly wild sequences in Heart of Stone, with some of them (especially a ski mountain chase early in the film) that feel indebted directly to the history of spy films. While it's not necessarily the biggest or best example of the genre, Heart of Stone remains a fun and entertaining experience.
Heart of Stone comes to Netflix on Aug. 11.
on bbc news
on hindi news
on the news today
on channel 7 news
ôrf news
campo grande news ônibus
ôpera news
campo grande news greve de ônibus
l1 news horário dos ônibus
l1 news ônibus
lago azul news ônibus
news österreich
news österreich heute
news österreich aktuell
news öffentlicher dienst
news österreich corona
news öl
news österreich orf
news ö3
news österreich heute aktuell
news österreich sport
ö24 news
ölpreis news
öbb news
ösv news
österreich news krone
övp news
özil news
öffentlicher dienst news 2023
österreich promi news