Summary
Season 1 of Harley Quinn was a refreshingly different take on the DC Universe
The departure from Harley's quest for independent villanous success has recently veered the show's humor in a direction direction
It proves that DC isn't quite as dark or serious as some fans seem to think it needs to be
DC's Harley Quinn has become quite a fan favorite over the years since her debut in Batman: The Animated Series, so much so that she's even received an animated series of her own, and its popularity certainly speaks for itself. Harley Quinn's fourth season has recently wrapped up on Max, and a fifth season is already in development. While the titular character's comically outrageous shenanigans continue to crack ups its audience, it still has yet to top what made it feel so fresh in Season 1.
It was the show's first season, with its combination of shock humor and legitimate heart that it managed to capture such a successful following in the first place. While character and story development is definitely important when it comes to keeping the intrigue of a show's audience, it was in its humble beginnings where its routine and comedy were the most effective.
Harley Quinn's First Season Was Unlike Anything DC Had Ever Done Before
The Spectacular Spider-Man Deserves a Reboot Like This DC Show
For the most part, the character of Harley Quinn has been recognized as the Joker's girlfriend and literal partner in crime. In recent years, in both comics and in media, however, she's also gone on to form her own individual identity. Free from her reliance on Joker, she's been able to reach a cathartic sense of independence that's helped further her reputation as one of the best DC villains. Season 1 explored Harley's journey towards this independence after she breaks up with Joker. In show, she decides to form a league of her own in order to rise up the ranks of villainy with an ambition to become an official member of the Legion of Doom. Her new teammates include such characters as Poison Ivy, Clayface, Dr. Psycho, King Shark, and Cy Borgman.
From Harley and Ivy crashing the Penguin's nephew's Bar Mitzvah to the team entering the subconscious of Harley's mind via Dr. Psycho's powers, the plots of each episode tackled some pretty outlandish concepts; and they all lent themselves to plenty of undeniably genius comedy and even social satire. The ultra-violent and foul-mouthed nature of the show was one of the many elements that was praised by its viewers. Up until that point, DC media (especially in their animated works) had never really attempted to do anything that was strictly adult-oriented as well as comedic. Its unique tone and aesthetic managed to provide a self-depricating take that simultaneously parodied and remained faithful to the source material.
Harley Qunn's Recent Seasons Have Moved Away From What Made the Show So Great To Begin With
Was Ian Somerhalder's Smallville Character Meant to Be an Iconic DC Hero?
The beginning of Season 3 is when the show began to see more of a shift its overall story and structure. It became more focused on the romance between Harley and Ivy (after Kite-Man and Ivy's breakup) and episodes began to separate their teammates from them, only relegating the latter characters to secondary subplots, most of which had no real connection or impact on the main plot. In fact, Season 4 even wound up separating Harley and Ivy for most of it; having Harley take a shot at heroism by joining the Bat Family and Ivy exploring the corporate aspects of big time villainy.
It's only natural that characters and their ongoing stories evolve, otherwise they run the risk of eventually feeling tired and its sense of humor drying out. Representation of LGBTQ relationships in media is always progressive and admirable, but Harley and Ivy's newfound romance ultimately undermined Harley's journey of self-discovery. Separating her from her original team, and eventually even Ivy while making her part of the Bat Family also undermined how she finally managed to find a supportive family within Ivy, Clayface, etc., and the challenges she endured to maintain their trust and loyalty.
Season 1 of Harley Quinn Is Proof That DC Doesn't Need To Take Itself So Seriously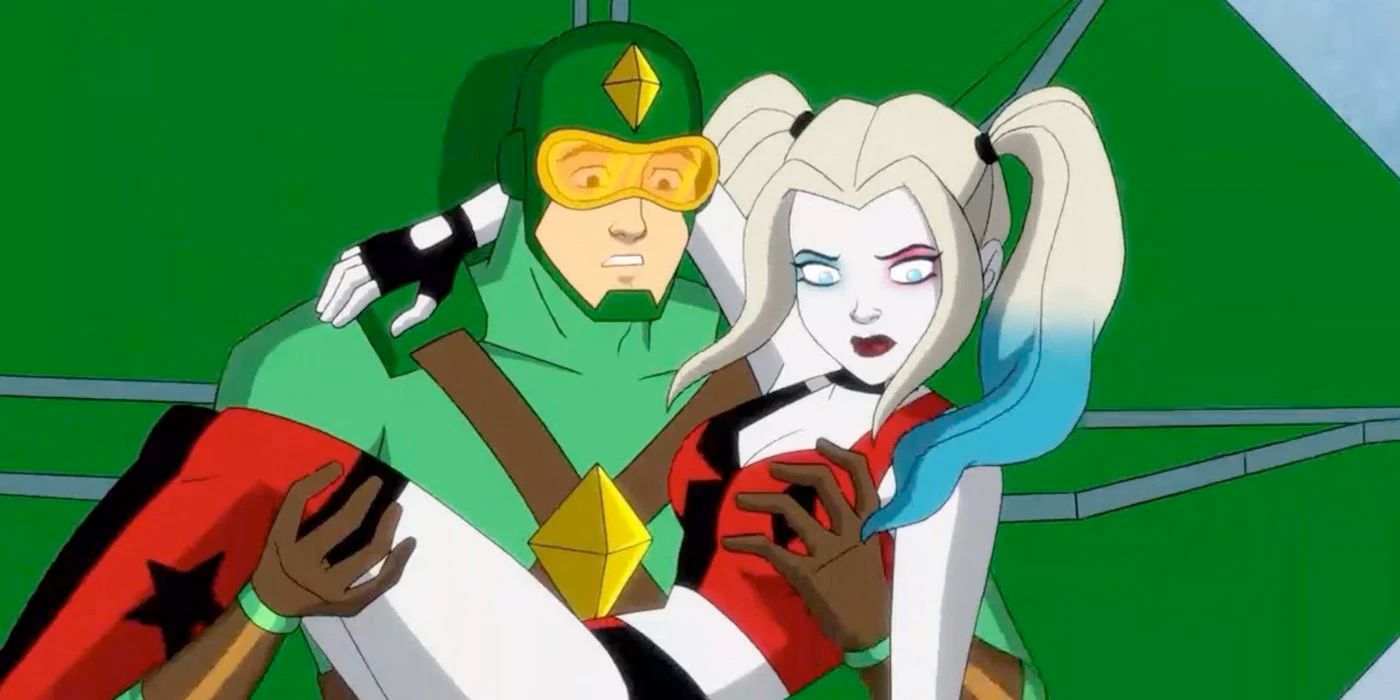 My Adventures With Superman Highlights DC's Other Reporter
It's been mostly thanks to Zack Snyder's directorial efforts that over the last decade that the DC universe has gained a reputation from general audiences as the darker and more serious opposite to that of the Marvel universe. This, however, could not be further away from the truth. While it is true that certain aspects and certain characters like Batman and Swamp Thing are more dark and serious in tone compared to the others, DC is also full of several others that are not only much harder to take seriously, but also probably shouldn't be.
The first season featured several iconic characters from DC Comics, but also several obscure and forgotten ones; most of which are undeniably hilarious in comparison to others. The inclusion of these sorts of forgotten characters and interactions between them and the more mainstream ones proved not only just how wild and the DC Universe really is, but also just far it's willing to go with its characters for the sake of a joke. Season One created a whole new animal of DC animation; a show where Dr. Psycho could get publicly "canceled" for using a misogynistic slur against Wonder Woman; where a villain as famous as Poison Ivy and one as stupidly outlandish as Kite-Man could form a romantic relationship that could last for two seasons. It was proof that at their core, these types of characters are capable of anything within any genre and tone.
With Season 5 currently in development, the fans will have to wait and see what will become of Harley next. If there is one thing the show has proven to DC fans, it's that anything is possible; no one character is safe from dying horribly, and absolutely no concept is ever too weird or out of left field for them to conquer. One thing is for certain however, it'll have to try even harder than any of the previous seasons if it ever wants to even come close to topping the first.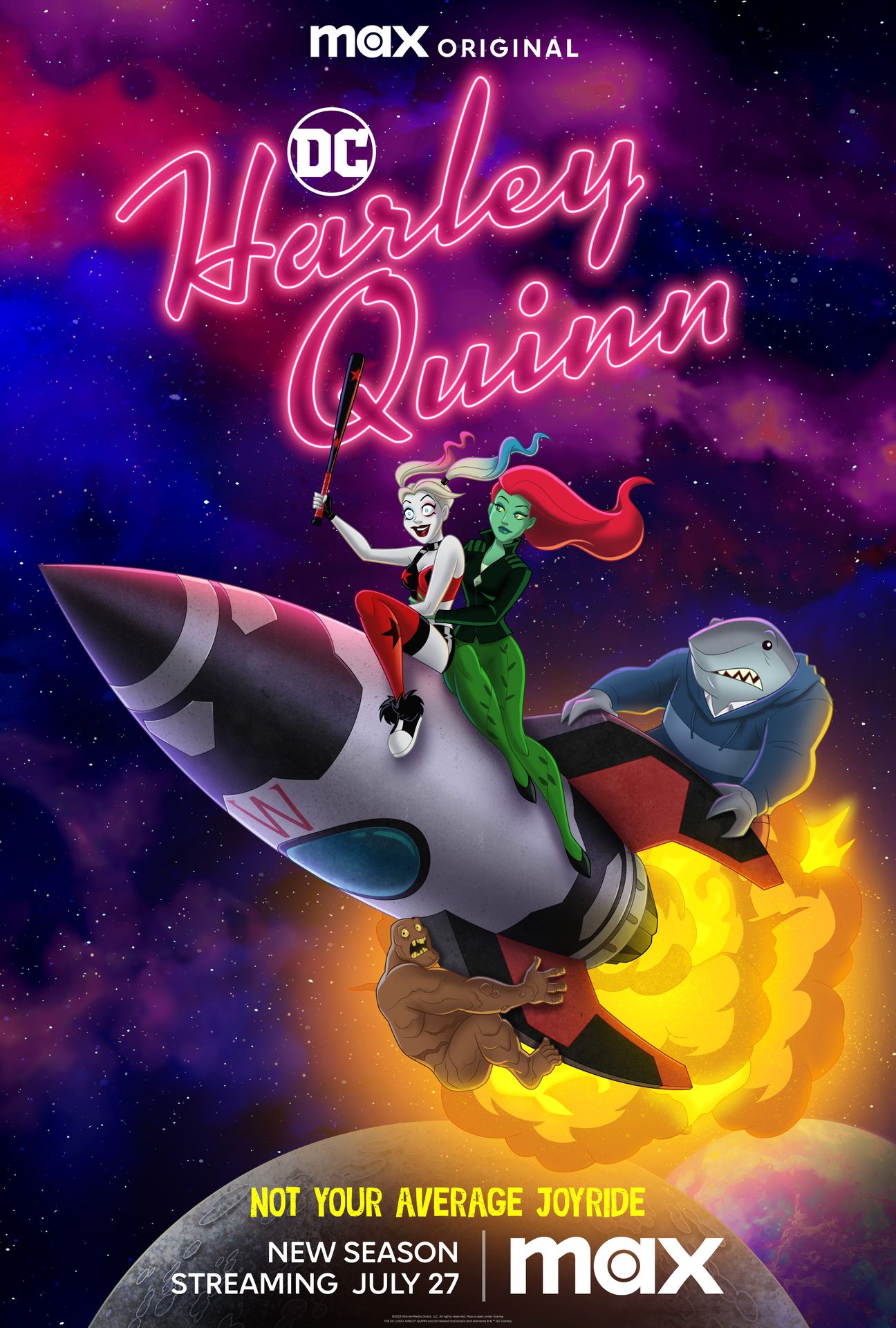 The series focuses on a single Harley Quinn, who sets off to make it on her own in Gotham City.
Cast

Kaley Cuoco, Lake Bell, Alan Tudyk, Ron Funches, Tony Hale, J.B. Smoove

Main Genre

Animation

Seasons

4
on bbc news
on hindi news
on the news today
on channel 7 news
ôrf news
campo grande news ônibus
ôpera news
campo grande news greve de ônibus
l1 news horário dos ônibus
l1 news ônibus
lago azul news ônibus
news österreich
news österreich heute
news österreich aktuell
news öffentlicher dienst
news österreich corona
news öl
news österreich orf
news ö3
news österreich heute aktuell
news österreich sport
ö24 news
ölpreis news
öbb news
ösv news
österreich news krone
övp news
özil news
öffentlicher dienst news 2023
österreich promi news